Your hair removal options do not have to vary between just daily shaving and painful waxing. There are other options such like hair removal creams. Removing hair with cream is a perfect balance between waxing and shaving. It is painless and it is incredibly easy to use and the results are long lasting.
Hair removal creams are formulated with ingredients that break down the keratin in hair follicles which weakens them and break off when you wipe it off leaving you with hairless, smooth skin.
These creams contain soothing ingredients that make your skin soft and moisturized. Some brands boast that their hair removal creams not only remove unwanted hair but also prevent hair regrowth.
If you are looking for the best hair removal cream in Pakstan for painless and quick hair removal, you have come to the right place. I have listed some of the best hair removal creams in Pakistan with soothing formula, decent smell and gel consistency which will not only remove unwanted hair but also moisturizes and soothens your hair.
How to Pick the Best Hair Removal Cream in Pakistan
Formula
Most hair removal creams contain strong chemicals which help in thinning and removing unwanted hair. Therefore, scan the ingredients list on the label to make sure it doesn't contain any chemcial that can be harmful to your skin or is unknown to you.
Some hair removal creams contain calming ingredients like vitamin E, Aloe Vera, Chamomile and Green Tea extracts. These ingredients can counteract the effects of chemicals for pain-free experience. Look out for these nourishing ingredients in hair removal creams to avoid irritating your sensitive skin.
You can patch test the hair removal cream on a small area of your arm to see if it irritates your skin before using it on your legs and arms.
Smell
As hair removal creams have strong chemical properties, they can have a strong chemical smell that can be too pungent. This can be a problem is you are sensitive to strong smells.
Some creams are specially formulated to not have the chemical smell and some have a pleasant scent with added fragrance. Read the reviews to make sure if your hair removal cream has an odor if you are easily irritated by strong smells.
Application
The best hair removal cream should remove hair efficiently and offer a more convenient alternative to shaving. It should take only four to five minutes to remove hair. It should be easy to apply and rinse off in the shower or with a washcloth.
Is Using Hair Removal Cream Painful?
Removing hair using hair removal cream is a lot easy and painfree as compared to tweezing, waxing and shaving. However, the cream can irritate the skin if it stays on the skin for too long as it breaks down keratin in hair it can also break down keratin in the skin. Make sure you use it according to manufacturer instructions to avoid skin irritation.
How to Apply Hair Removal Cream?
Before you apply a hair removal cream, perform a patch test on your arm and wait for any signs of irritation. As the hair removal creams have strong chemicals that may not be suitable for some skin types. You might need to wait for an entire day after the patch test to make sure it doesn't effect your skin.
Slight tingling sensation is pretty normal and it is the sign that the cream is doing its job. However, if the sensation is unbearable, you should stop right away and rinse the cream off and pat dry your skin.
How Often Should I Use Hair Removal Cream?
It depends on your specific hair type and speed with which your hair regrow. Thick and coarse hair can take more time to be removed and you might also have to use the cream more often for a completely hairless result. Generally, hair removing creams give long lasting results as it takes out hair from the roots which also makes your skin smoother and softer.
Best Hair Removal Cream in Pakistan
Dr Rashel
Dr Rashel is one of the best skincare and cosmetics brand that make high quality products. It offers several skincare items which are effective and gentle on skin as they are made with natural ingredients. Hair Removal Cream (Silky Touch) is perfect to remove unwanted hair on arms, legs, armpits and other areas. It is a mild hair removal cream that does not irritate your skin. It can be used by both men and women. It contains lemon and jojoba oil that nourishes your skin while removing unwanted hair.
Dr Rashel makes hair removal cream especially for men's skin; Dr Rashel Men Hair Removal Cream. It removes unwanted skin within 4 minutes effectively and painlessly. It can be used on arms, armpits, chest, back and private areas so that you can enjoy hair free skin and the results lasts for days.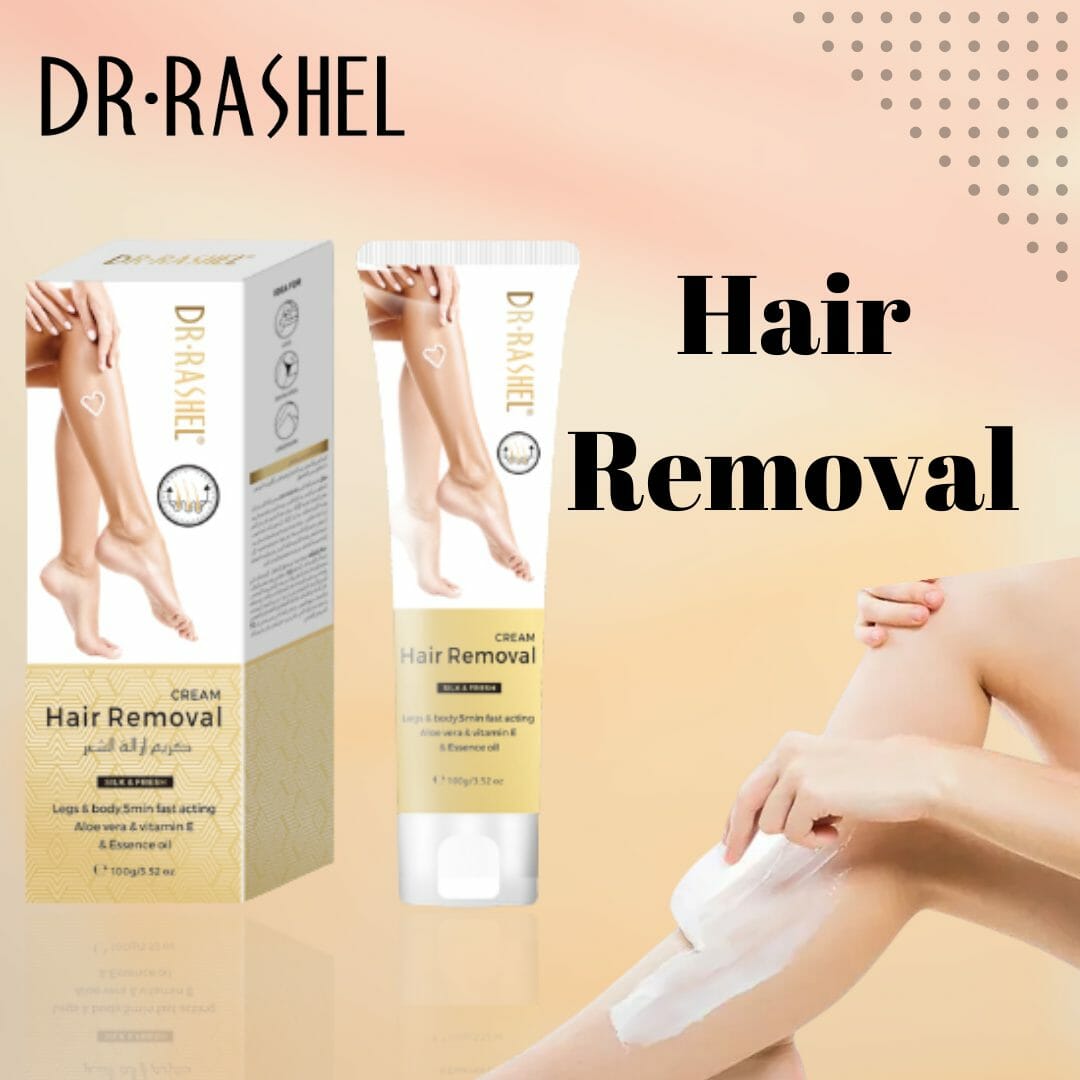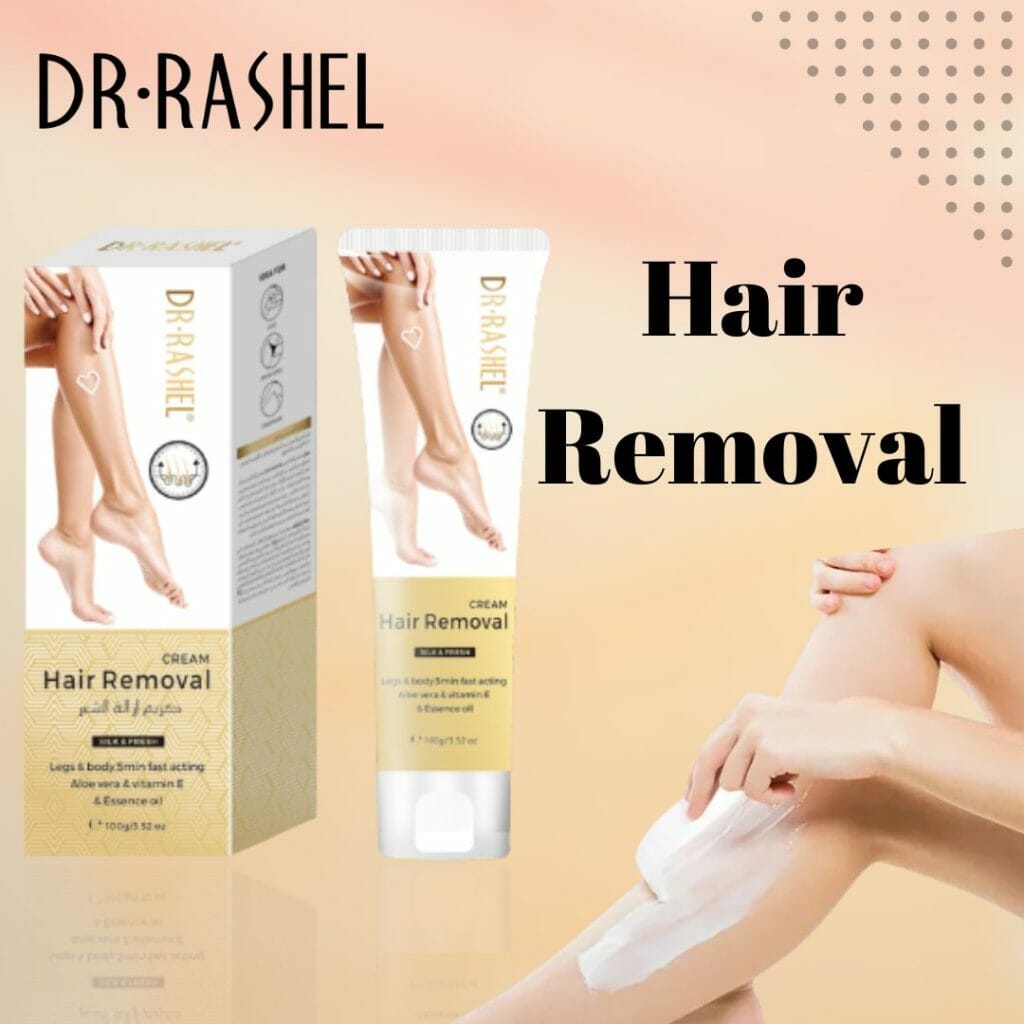 Olivia
Olivia is a well-known brand of skincare products which is famous for bleach creams. It also offers a range of hair removal creams such as Olivia Jasmine Herbal Hair Removing Cream. It is formulated with sandal oil which gives it a mild woody sandla fragrance. It is well known for soothing and toning properties to make your skin soft and supple. It removes unwanted hair from arms, bikini line, legs, underarms, etc only in five minutes. With this hair removal cream, you have fewer, finer and softer hair growing back.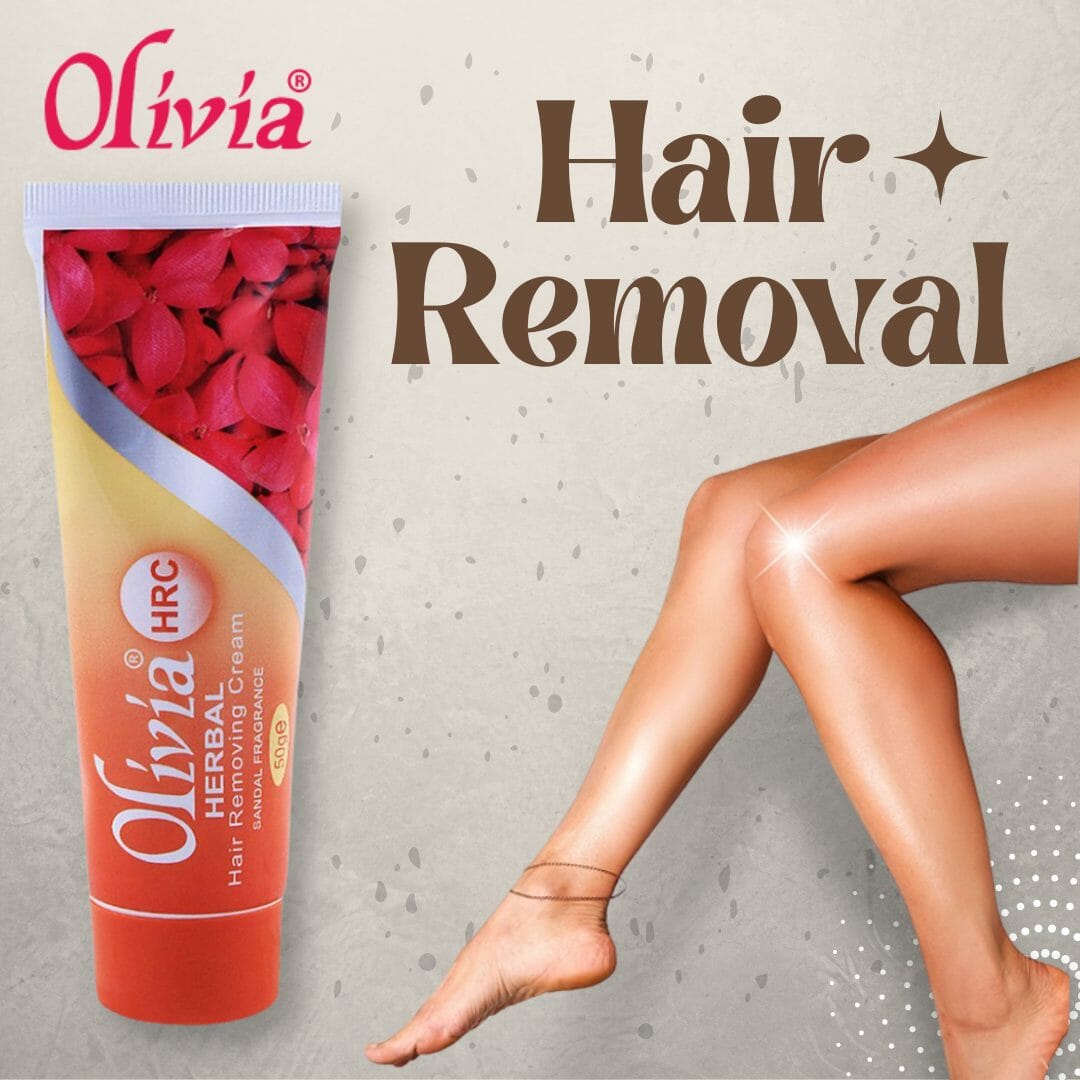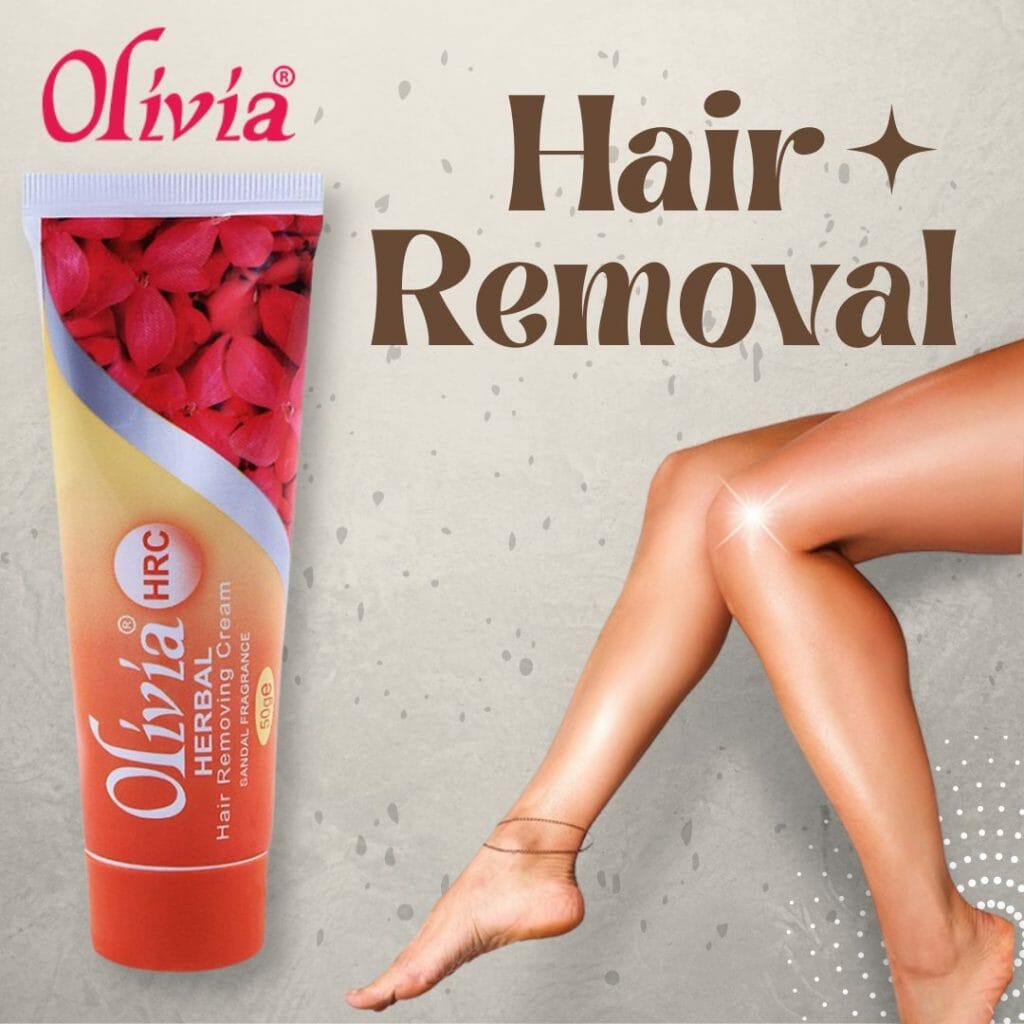 Veet
Veet is a dedicated brand of hair removal creams and wax stripes. It offers a wide range of hair removal creams formulated with different ingredients such as aloe vera, almond, charcoal, jasmine and many more. Veet Dry Skin Lily Hair Removal Cream contains skin nourishing ingredients such as Shea Butter which is a powerful hydrant, anti-aging and healing ingredient with outstanding skin softness and conditioning. It leaves your skin clean, smooth and smelling like lilies.
Another hair removal cream by Veet that is worth mentioning is Veet Lotus Milk & Jasmine Hair Removal Cream. It is highly effective for removing even the shortest of hair from the roots to skin. It is ideal for normal skin type with the goodness of lotus milk which makes your skin hydrated and soft. It leaves your skin smelling like sweet jasmine that gives a pleasant experience.
Veet offers hair removal creams especially formulated for men such as Veet Men Chest & Body Hair Removal Cream. It removes unwanted hair from your body without the nicks, cuts and without leaving prickly stubble in just five minutes. It is suitable for sensitive to normal skin type and leaves your skin hydrated for up to 24 hours.
Veet Nikhaar Turmeric & Saffron Hair Removal Cream leaves you with visibly smooth and bright skin after every application. It works quickly and painlessly with Turmeric and Saffron that calm your skin giving you flawless results. You can use it on legs, arms, underarms and bikini lines.
Veet Silk & Fresh Sensitive Skin Hair Removal Cream is especially formulated for normal and overly sensitive skin type. It leaves you with salon-grade results and a pleasant smell in just five minutes. It is enriched with aloe vera and vitamin E that makes your skin smooth, soft and beautiful.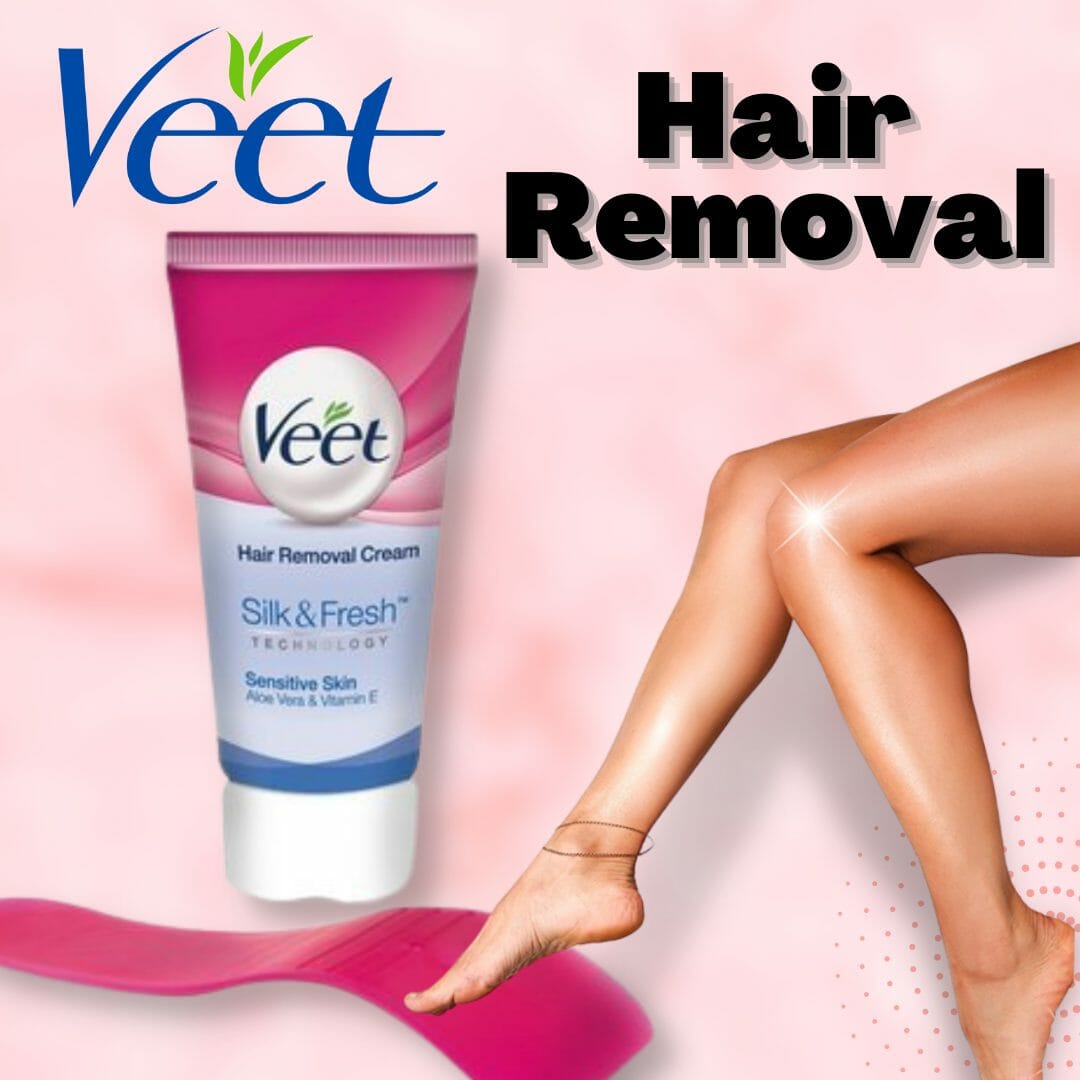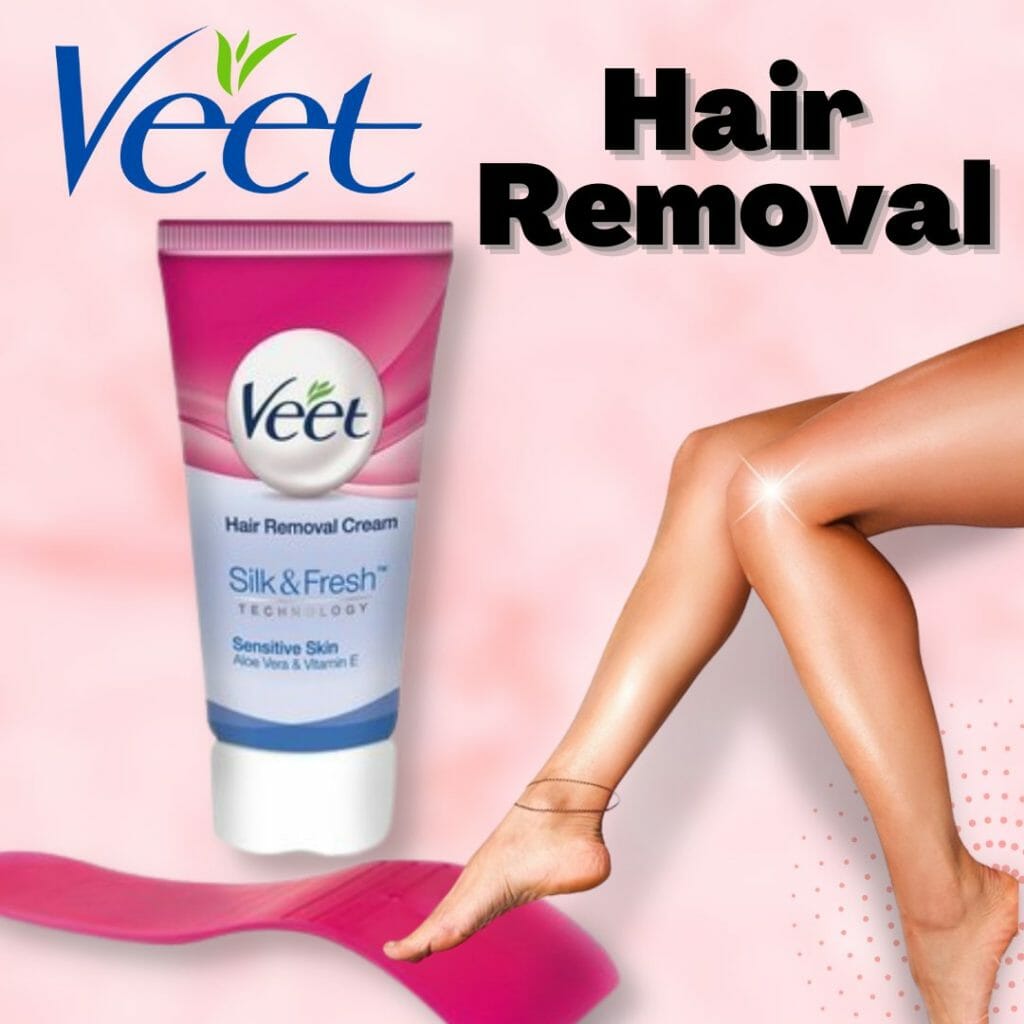 Golden Girl
Golden Girl Cosmetics is a premium skincare brand that offer highly effective and affordable. It also offers bleach creams and hair removal creams such as Golden Girl Lemon Wax. It is made from lemon peel extracts with no additives or chemicals. It removes unwanted hair from the root. The stripes are flexible and soft which are easy to apply and remove. It doesn't stick to the skin and doesn't leave behind residue giving you silky smooth skin.
Golden Girl Soft Wax is another hair removal wax you should try. It is a unique, non sticky wax that can be used on the body and face. You can remove it by rubbing it with water. It offers quicker hair removal treatment as compared to creams.