Concealer is an essential makeup item when it comes to applying a full face of makeup. It is applied before setting powder and after foundation. Its job is to cover marks, pimples, dark circles, dark spots and scars hence the name "concealer". But this is not the only thing that a concealer does. You can use it as a cream highlighter on the bridge of nose, brow bone, lower forehead, cupid's bow, chin or upper cheekbones. The best concealer for you is the one that gives your skin some brightness while concealing dark circles, redness and covering up the dullness of skin.
If you are looking for the best concealer in Pakistan, you have come to the right place. There are hundreds of brands that offer concealer in Pakistan which makes it a bit of a challange to pick the right one for yourself. With this in mind, I have put together a detailed guide for you which will help you make a more informed decision when buying concealer in Pakistan. Also, I have listed down some of the best concealers in Pakistan with which you cannot go wrong.
What to Look for in the Best Concealer
Tone
Tone is the most important consideration so make sure to check the colors when shopping. Generally, you should pick the concealer that has one to two shades lighter than your foundation. However, if you use concealer to hide blemishes, pick one that matches the shade of your foundation.
You also have to consider the undertones of your skin to find the right shade of concealer and it should also match the tone of foundation to achieve the seamless look.
The undertone of your concealer can be different from that of your foundation depending on what kind of effects you are trying to achieve. For example, for skin with olive undertone, you will need a foundation that has neutral undertones. Your concealer might have peach undertones to hide dark circles.
Finish
Concealers come with different finishes like radiant, matte, soft and natural just like foundation. They have different levels of coverage including sheer, medium and full. A moisturizing fuller-coverage concealer can be built up or sheered down depending on your concerns.
Application
Most of the concealers come with doe-foot applicators like in lip gloss-style tubes.This allows you to apply it easily with maximum precision while keeping it relatively sanitary. Concealers also come in sticks form which swipe on and twist up like lipstick.
They are also available in little pot-like containers with clickable pens that deposit liquid with a small brush or a sponge. Which type of applications or container you use is more of a matter of preference. You can always use a makeup sponge or a concealer brush to apply and blend the product.
Why to Use a Concealer?
A better question would be, Why not to use concealer? The main job of a concealer is to conceal marks and blemishes such as scars, pimples and dark under-eye circles. You can also use concealer to correct hyperpigmentation and general redness. Concealers are also used for contouring and highlighting. Some people use it as a base for eyeshadow.
How to Apply a Concealer?
You can apply a concealer in different ways depending on the effects you want to achieve. It is applied after foundation and before setting powder. To apply the concealer, use your fingers, makeup brush or applicator to apply and blend the concealer or highlighter where you want. If it feels dry under your eyes, you can mix it with an eye cream.
Then work to blend the cream tapping it out with your fingers and with a sponge for a seamless finish. Then you can use a setting powder to adjust the level of radiance according to your preference.
Where to Use a Conceler?
Concealer can be used anywhere you want. You can apply it on the more obvious blemishes, dark circles, on eyelids as a shadow primer, around the eyebrows to achieve a clean line or around the nose as a color-corrector.
The lighter shades of concealers are used for highlighting the chin, nose, cupid's bow and brow bone. The deeper shades of concealers are used for contouring upper forehead, cheekbones and neck.
Best Concealer in Pakistan
Dr Rashel
Dr Rashel is a high end brand of cosmetics and skincare items. It is committed to provide organic and highly effective items at affordable price. It offers a range of the best quality concealer for all skin types and tones such as Cover Duo Concealer 2 in 1 Matte & Illuminating Liquid. It has a lightweight illuminating liquid on one end and full coverage matte stick on the other. Its creamy texture offers maximum coverage for blemishes, discoloration, age spots, dark circles and redness. It gives moisturizing illumination that reawakens dull complexion and brightens the cheekbones, under eyes skin and add filtering glow that diffuses wrinkles and fine lines.
Another concealer by Dr Rashel is Matte Stick & Liquid Cover Duo Concealer. It is a double-sided concealer that is available in 6 different colors. It has full coverage matte stick on one side and a lightweight enlightening liquid on the other end. It provides maximum coverage for imperfections, age areas, stains, dark circles and inflammation.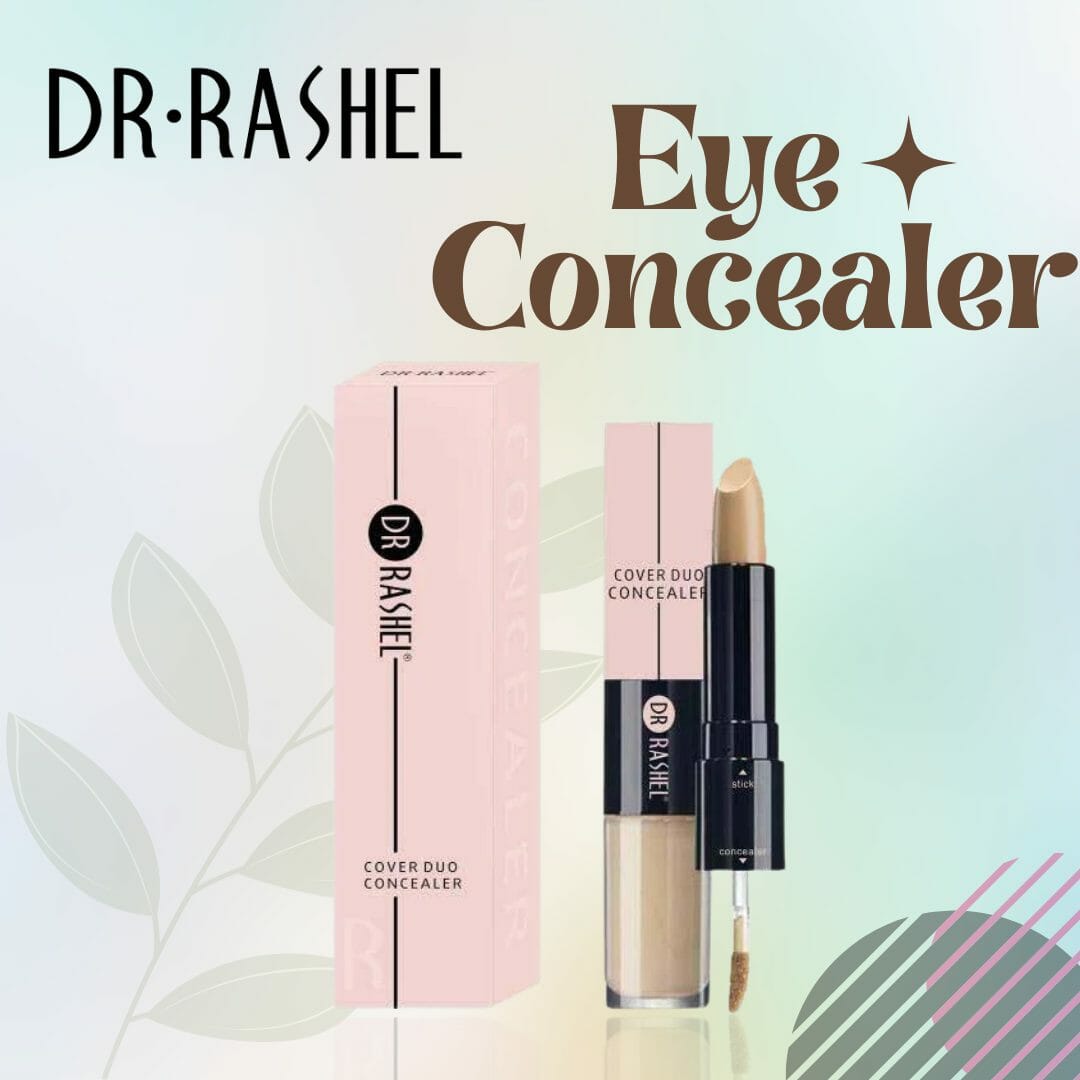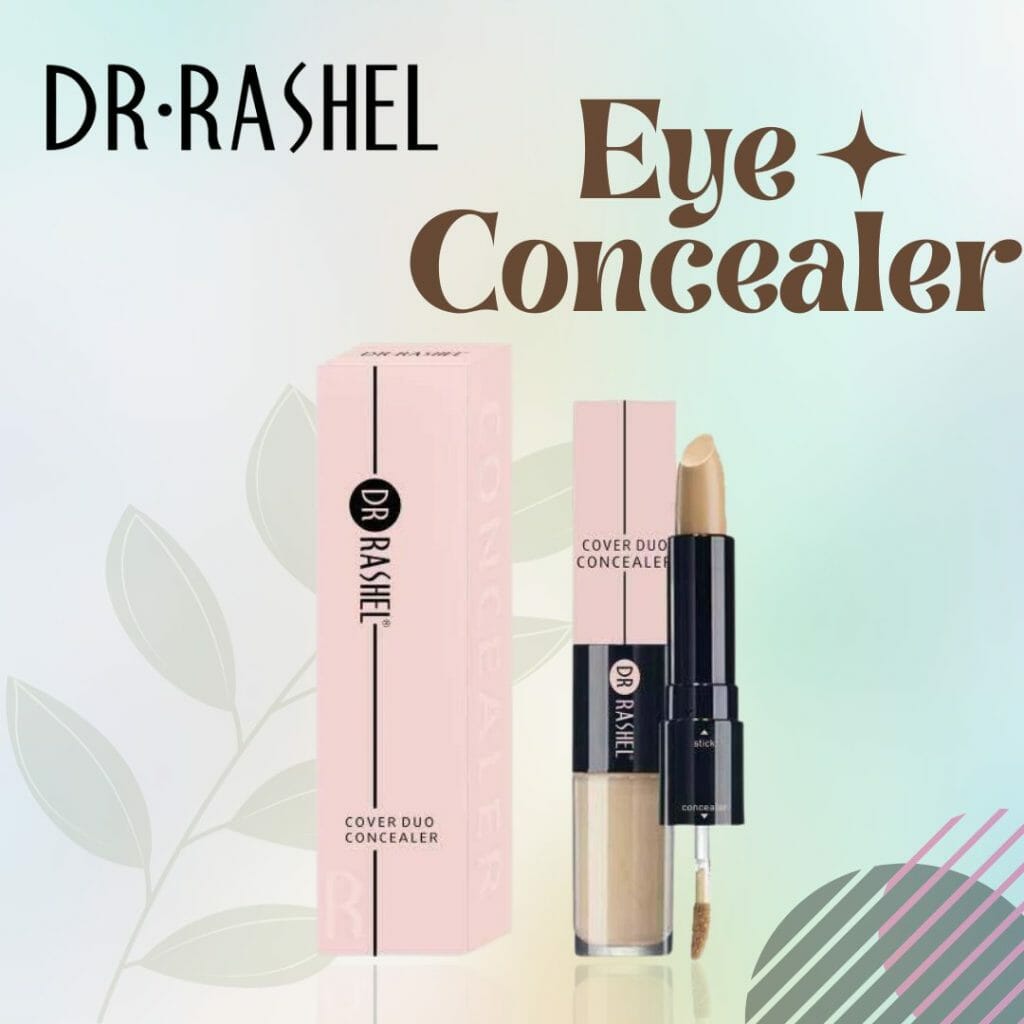 L'Oreal
L'Oreal is a well known international brand of skincare and cosmetics. It offers a complete range of makeup items from hair colors to lipgloss. Its concealer are premium grade and provide maximum coverage such as L'Oreal Infallible More Than Concealer. It is available in 25 different shades and are perfect for contouring, correcting, brightening and highlighting. It has high pigment elastic formula which offers complete coverage giving you a lightweight feel. This concealer provides ultra long-wear with seamless finish that doesn't crease or settle into fine lines.
L'Oreal Paris Perfect Match Concealer is another concealer by this brand that is worth trying. It works effectively to decrease the appearance of visible signs of ageing and fatigue. Its formula is lightweight with caffeine as a key ingredient that brightens the eye area and provides natural coverage for a daily look. Apply this concealer with one shade lighter than the skin tone around eyebrows and blend to contour and highlight.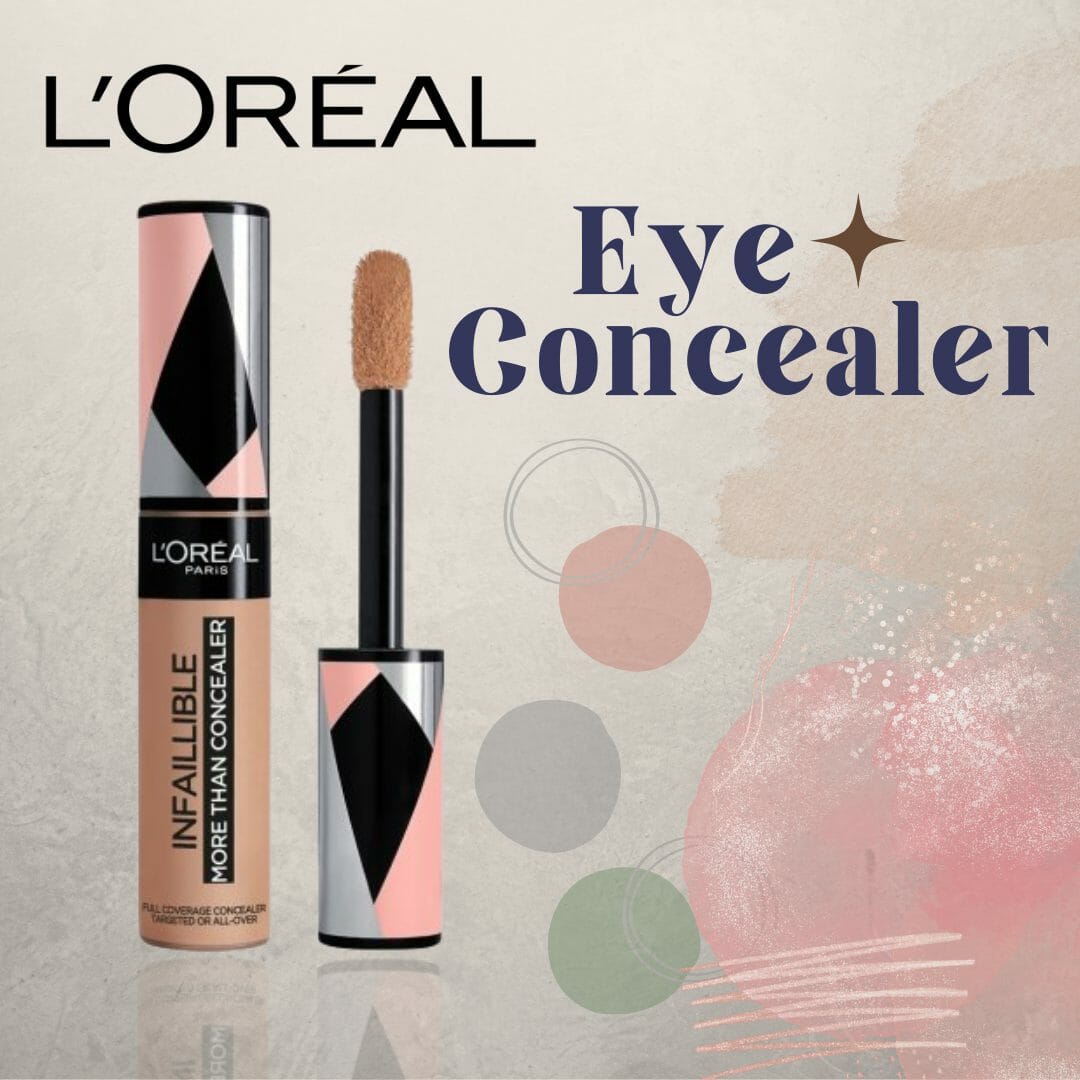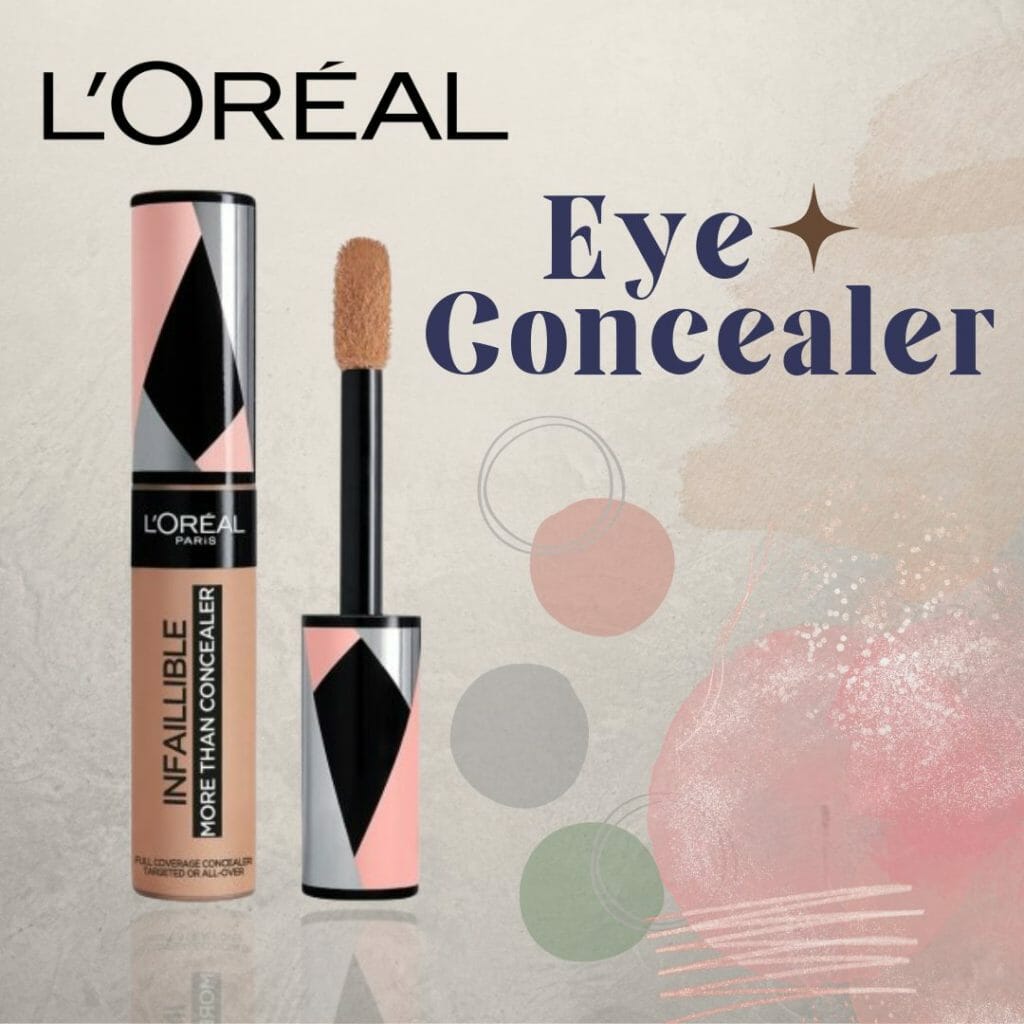 Maybelline
Maybelline is a premium quality American cosmetics brand which makes the best quality items for daily look. Maybelline Age Rewind Eraser Dark Circles Concealer makes the eye area look radiant and refreshed in no time. It completely conceals dark circles and fine lines creating a refreshed and glowing skin. Its formula contains goji berry and Haloxyl which hydrate the under eye skin and restore nutrients in it. To conceal dark circles, blend the neutralizer shade under concealer shade. You can apply brighter shade to cheek, brow bones, nose bridge and around eyes to get a luminous touch.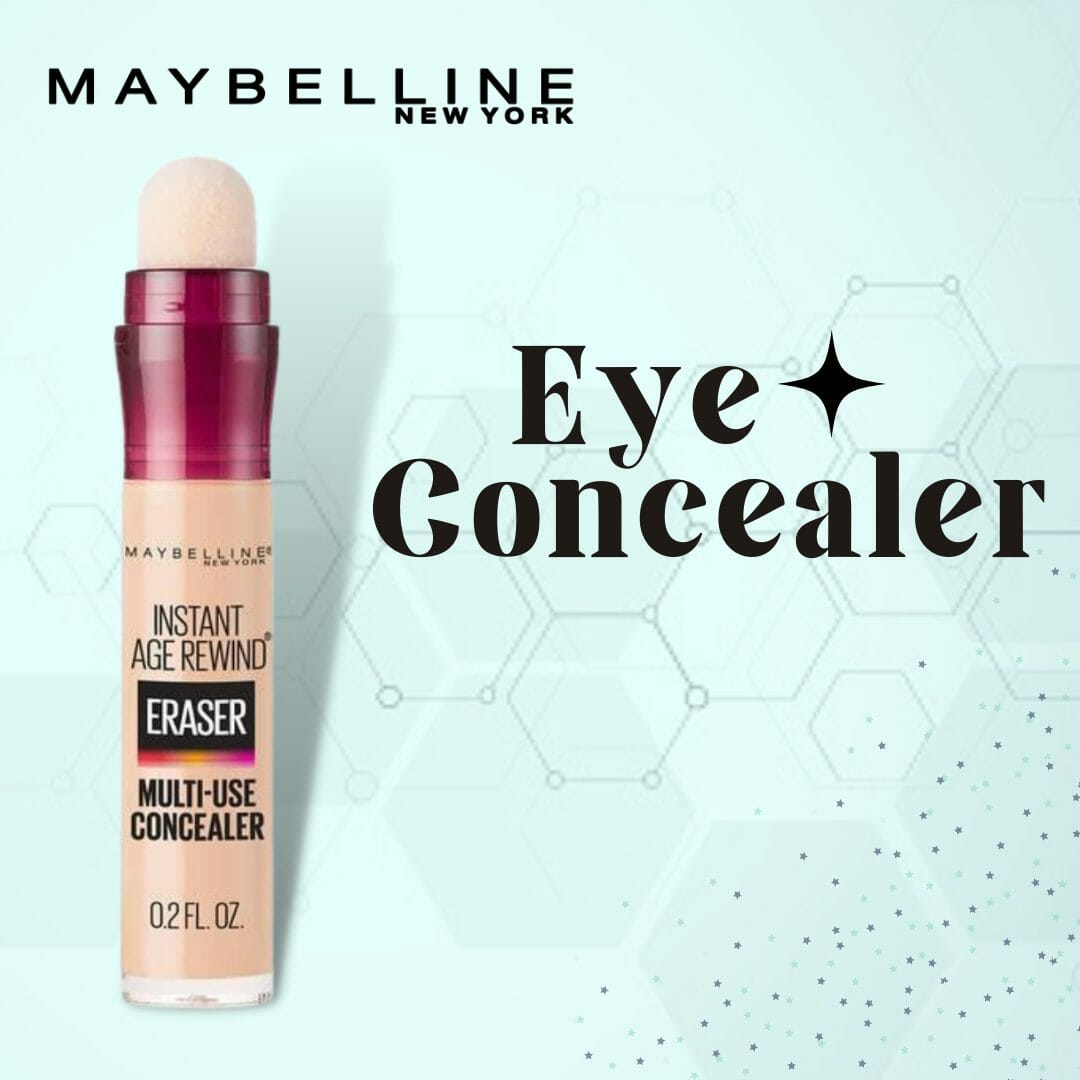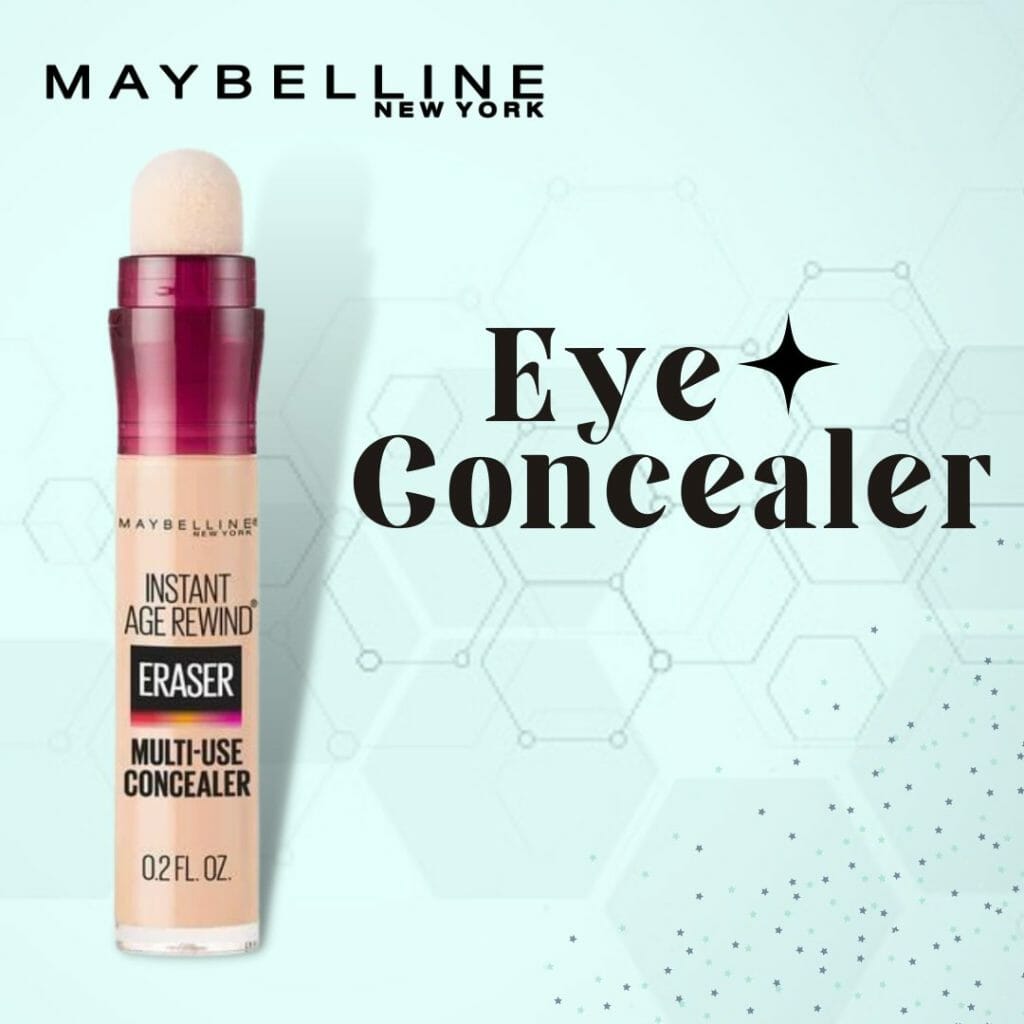 Glamorous
Glamorous Face Concealer Cover Stick is a long-lasting, highly pigmented, and lightweight stick concealer that transfer-proof. It has a matte, blendable formula that covers blemishes and brightens up the under eye area. Its creamy formula blends on your skin easily and seamlessly giving a long lasting effect. The buildable formulation contains vitamin E that nourishes your skin as well. Its mineral balancing powder perfectly correct the appearance of dark circles for up to 16 hours. It not only covers up dark circles but it also diminishes the appearance of fine lines and wrinkles with collagen and hyaluronic acid.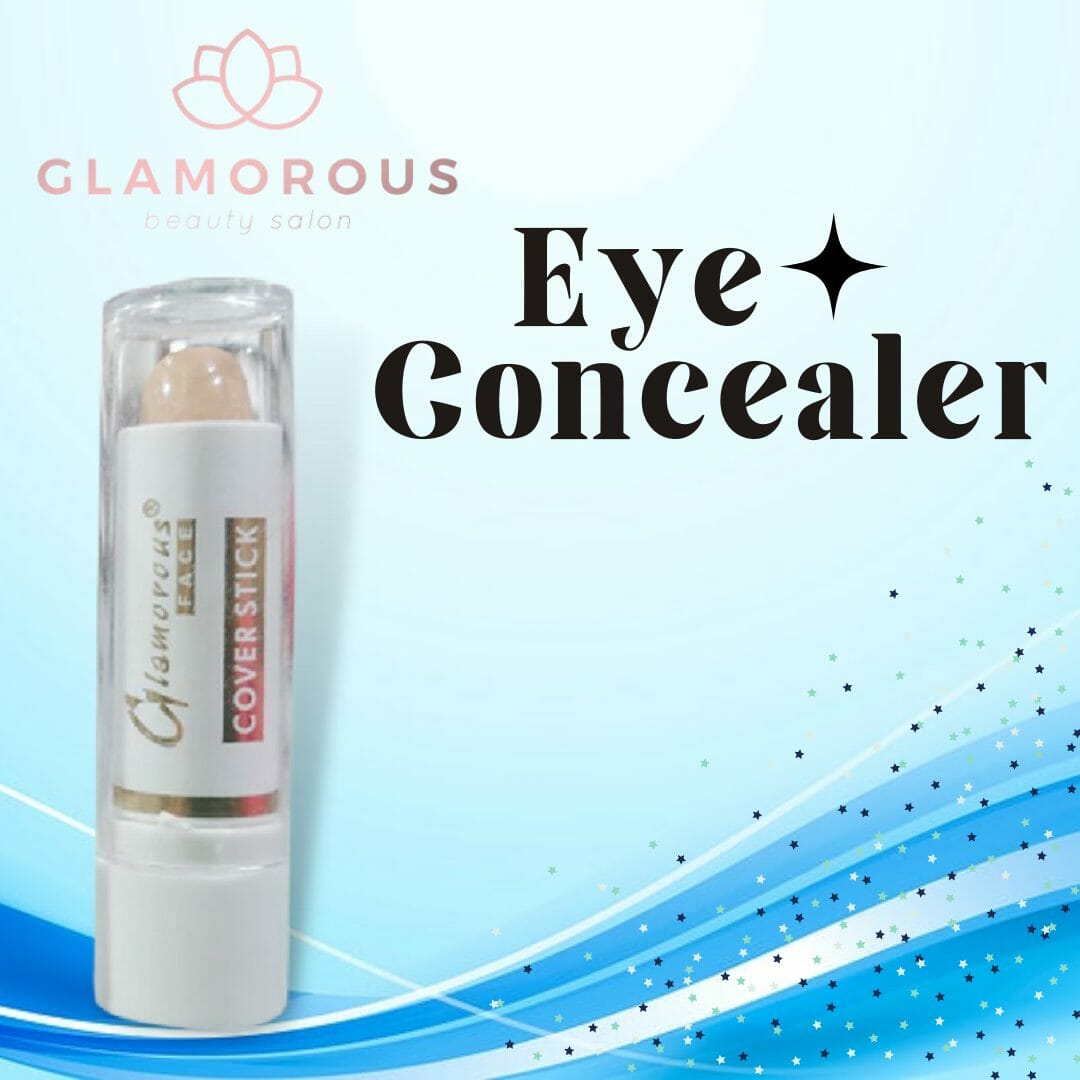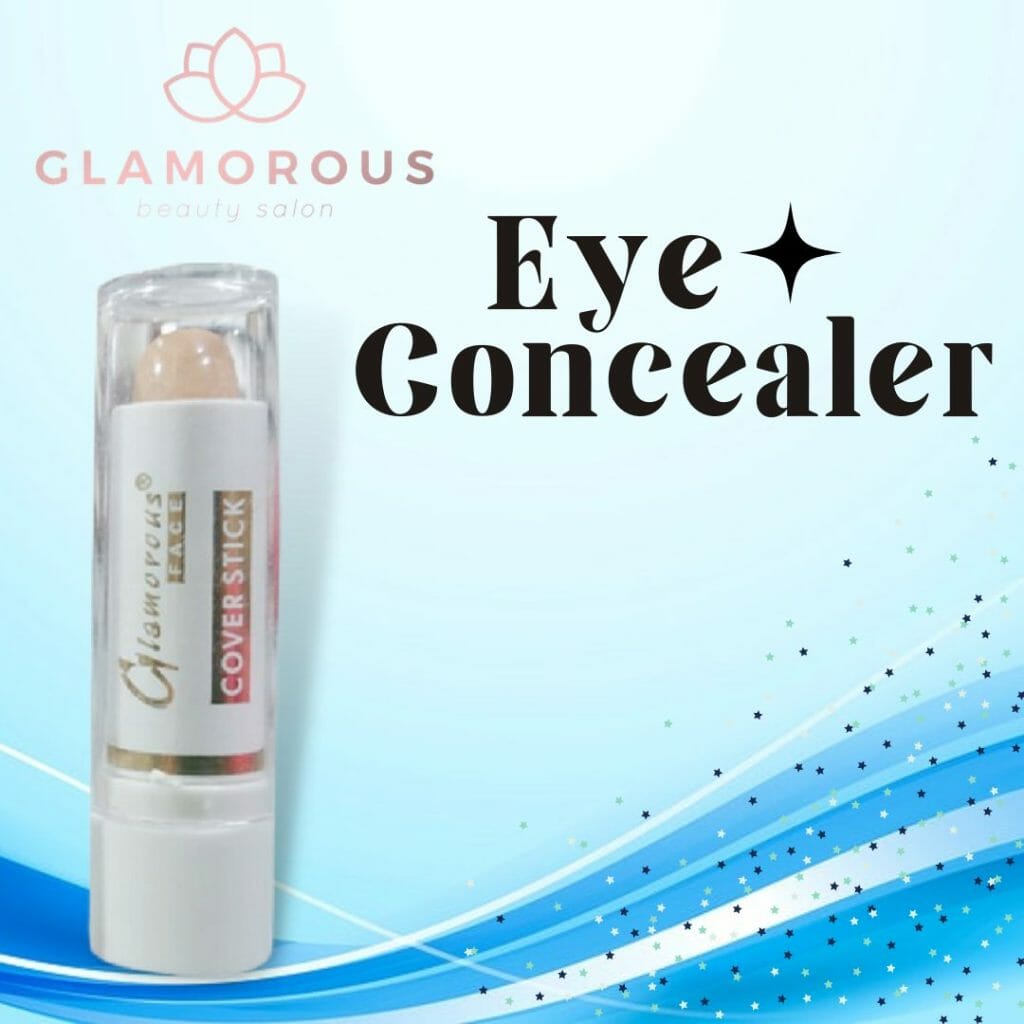 Kiss Beauty
Kiss Beauty is a rather recently launched brand of skincare and makeup items. It products are professional grade and are available at reasonable price. Kiss Beauty Big Cover Concealer gives you a long lasting finish with smooth texture. It controls oil and dry fast on your skin. It is ideal for sculpting and contouring the best features of your face. It is light and waterproof which will not smudge. It is formulated with an advanced formula that instantly hides and covers imperfections.
Kiss Beauty Face Contour and Highlight has a creamy texture that is easy to blend on the skin. It is formulated with nourishing ingredients that hide dark circles, blemishes and other imperfections leaving you with a naturally radiant complexion. Its lightweight formula is whipped to perfection that helps you achieve a flawlessly perfect look that is buildable. It is a perfect item to add dimension, make facial features pop and boost skin glow.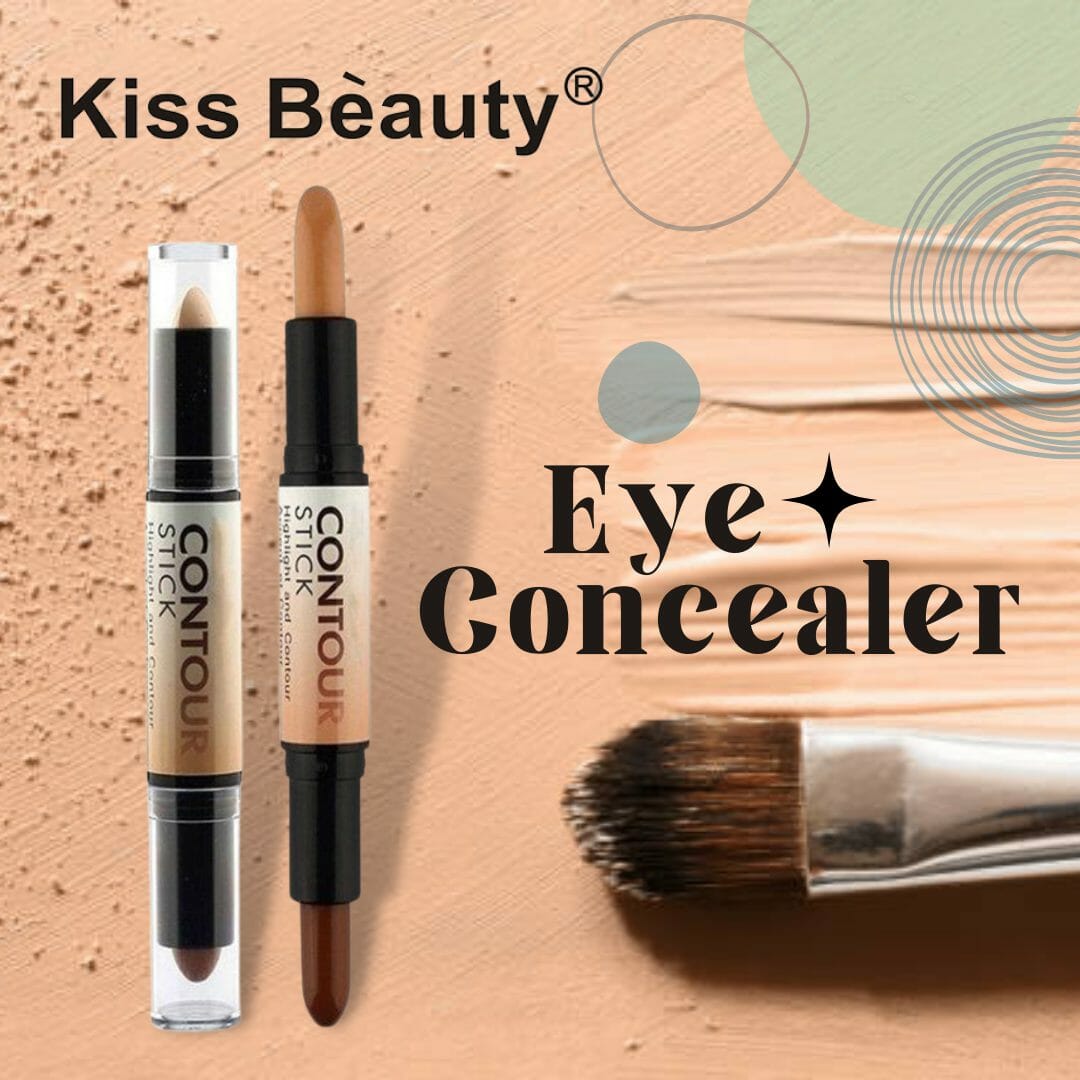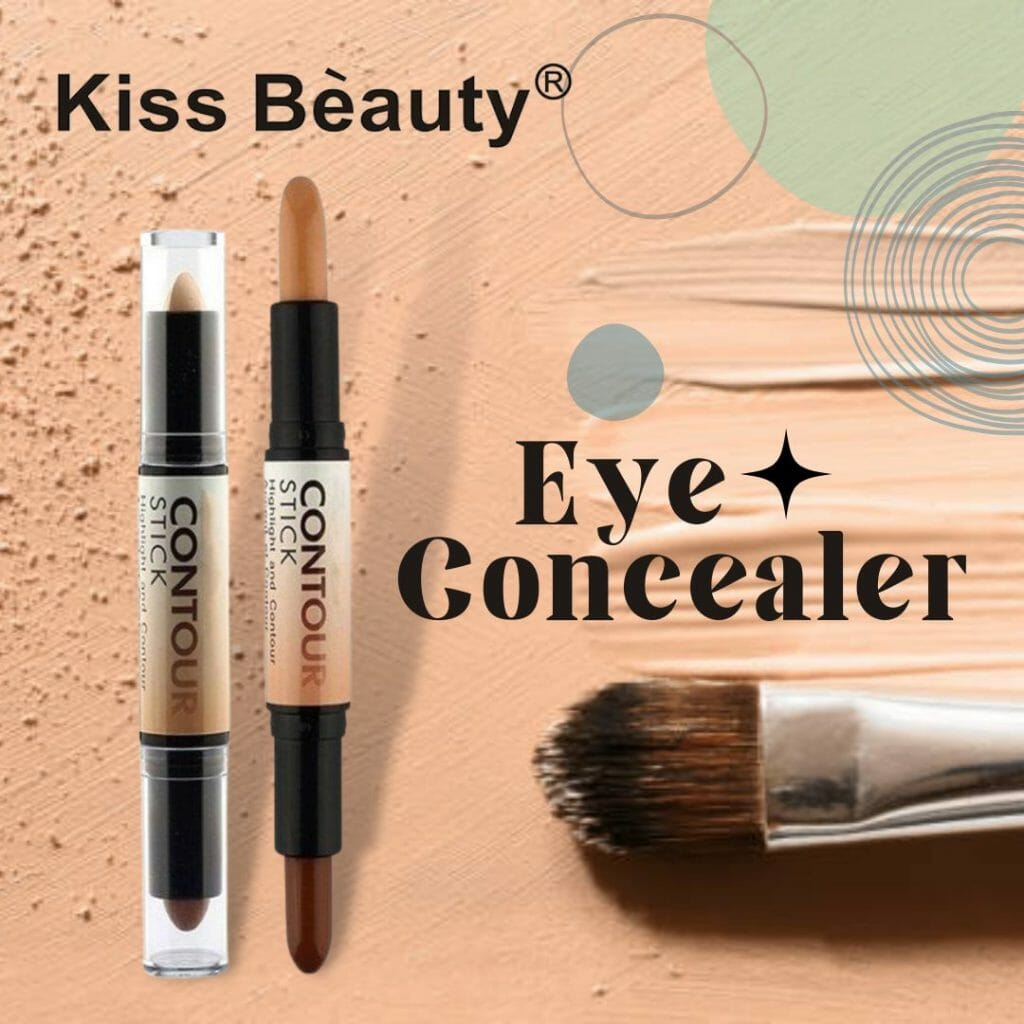 Miss Rose
Miss Rose is another high quality cosmetics brand that offers cruelty-free makeup and skincare products at affordable prices. It provides latest products that allow you to stay on trend without spending too much. It also offers some of the best concealer with innovative formulas and exciting shades such as Miss Rose 12 Colors Concealer. It is a 12 colors concealer palette which is an ultimate makeup tool for a quick fix for your skin. There's nothing this concealer can't hide from dark circles, redness and pesky blemishes. It is a highly pigmented and easy to blend concealer that offers the ultimate coverage to imperfections. It brings 12 amazing shades to one place which you can use individually or with others for a perfect finish.
Miss Rose 2 in 1 Liquid Concealer & Concealer Stick helps you achieve amazing results concealing the skin imperfections such as under-eye puffiness and dark circles. It offers maximum protection from the signs of early aging. It is a multi-tasking concealer that can be used as an eyeshadow primer, blemish concealer, makeup concealer, contour stick makeup and color correcting concealer. Its liquid concealer is lightweight that gives you a more radiant eyeshadow look for more illuminated and brighter eyes.