Cleansing may not be the most fun part of a skin-care routine, but it is the most important part in many ways. Starting with a thoroughly cleaned canvas is necessary whether you use a basic face wash or have a 5-step ritual to cleanse your skin. Once you have cleaned away all the grime, dirt, excess oil and makeup residue from your face, only then your skin properly absorbs and reap the benefits of the skincare products you will use.
There are several cleansers in Pakistan that can make this daily task a bit more enjoyable but picking the one that is best for your skin. To make it easier for you, I have put together a guide for you and a list of some of the best cleansers in Pakistan you can find on the market. These refreshingly pampering options at different price points that wash away without a trace. These cleansers are gentle on your skin and dermatologist favourites packed with numerous benefits.
These cleansers have the meticulous formulations that combine impressively softening hydration and dirt-eliminating cleansers that leaves your skin refreshingly clean but not over-stripped.
How to Pick the Best Facial Cleanser?
Hydrating Ingredients
It is imperative that your facial cleanser has moisturising ingredients no matter what type of skin you have. It is necessary that your cleanser impart some moisture back into your skin while cleansing it. Oils, aloe vera and shea butter is good if your skin is drier. If your skin is oily, find a cleanser with lighter hydrants like hyaluronic acid and glycerin.
Formula
Cleansers come in a variety of formulas and textures. Those with dry skin should pick thicker, creamier textures with balms and milks. If you have oily skin opt for foaming formulas. For combination skin type consider lotions or gels. For those who have sensitive skin, look for fragrance-free and sulphate-free distinctions.
Types of Cleansers
Foaming Cleansers
Foaming cleansers are known as skin-sapper and people with dry skin types should avoid them. The foaming agents have alkaline which disturb the pH balance of your skin making them harsh and stripping for some. Foaming cleansers are prioritised by many because of the clean feeling they give unlike the balmier and oilier substitutes. Today, you can find foams with formulas containing plant-derived foams and coconut which combine the comfort of an oil and cleansing power of a foam and are gentle for skin's pH. Make sure to check the ingredient list and pick one that is sodium lauryl sulphate-free.
Micellar Water
Micellar water is formulated with little micelles which are tiny beads of mild surfactants and purified water. These micelles attract all the excess oil, makeup and daily grime from the surface of skin leaving it refreshed and clean. This type of face wash is the best for all skin types even for sensitive skin. They are a good choice if you remove your makeup with cotton pads. You can use it in a double cleansing routine as micelles remove makeup before you can deep clean.
Gel Cleansers
Gel cleansers are thicker and less drying than foaming cleansers but less greasy and lighter than an oil which makes them suitable for all skin types. They are perfect for deep cleaning and are great carriers for extra ingredients like hyaluronic acid or salicylic acid providing extra hydrating and exfoliating benefits, too.
Cleansing Lotion
Creamy or lotion cleansers have a silky consistency which is gentle on the skin. They offer moisturising benefits which makes them a good choice for dry and sensitive skin. You can use them with an everyday face wash and with hot cloth or cotton pads depending on your preferences. This type of face wash may not be suitable for removing heavy sunscreen or stubborn makeup for which you will need micellar water or oil first.
Factors to Consider While Applying a Face Wash
Temperature
In winters, you might feel tempted to warm up your face before going to sleep but you should cleanse with tepid water only. Using water that is too hot strips natural oils off your skin.
Avoid being Abrasive
Try using microfiber cloths instead of flannel as they are more gentle on your skin.
Double Up
Double cleansing doesn't have to be done with two different cleansers. You can just use the same one twice. It helps cleaning makeup residue, heavy sunscreen, sweat, excess oil and general grime
Cover the Entire Face
Cleaning the face but letting the mascara on puts on you the risk of eye infections and brittle lashes as it dries them up.
Best Cleanser in Pakistan
Ayur
Ayur is a skincare brand that formulates ayurvedic products which are the world's oldest holistic healing systems. Ayurveda encourages natural therapies and certain lifestyle interventions to regain balance between the mind, body, and the environment. One of the best facial cleansers by Ayur is Ayur Acne Oily Skin Astringent. It is specially designed for oily and acne prone skin. It contains stimulating aqua astringent that cleans pores leaving you with refreshed pores. It controls oil in your skin and clears and prevents pimples and acne marks. It also moisturises your skin with its non-greasy formula making it one of the best choices for oily and sensitive skin types.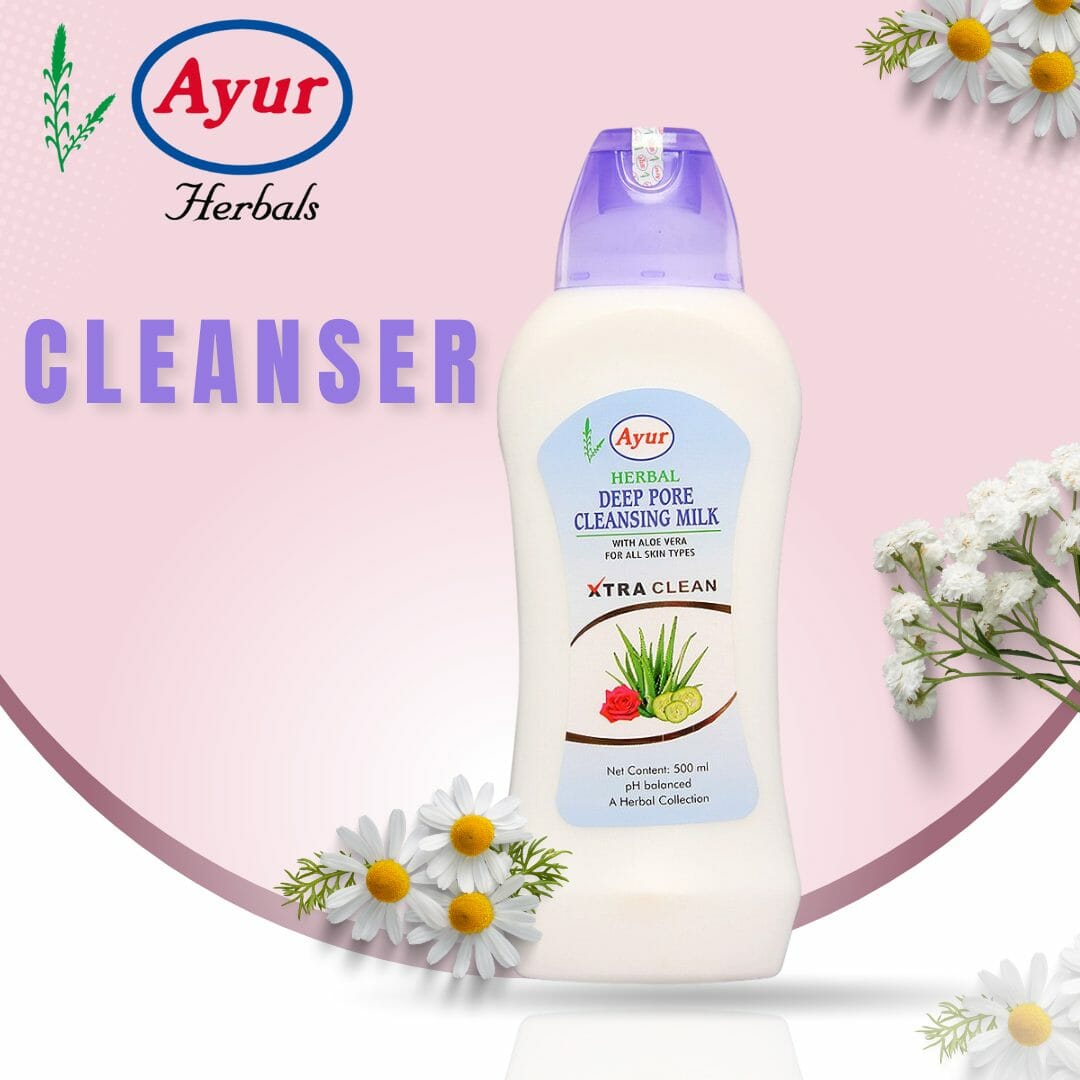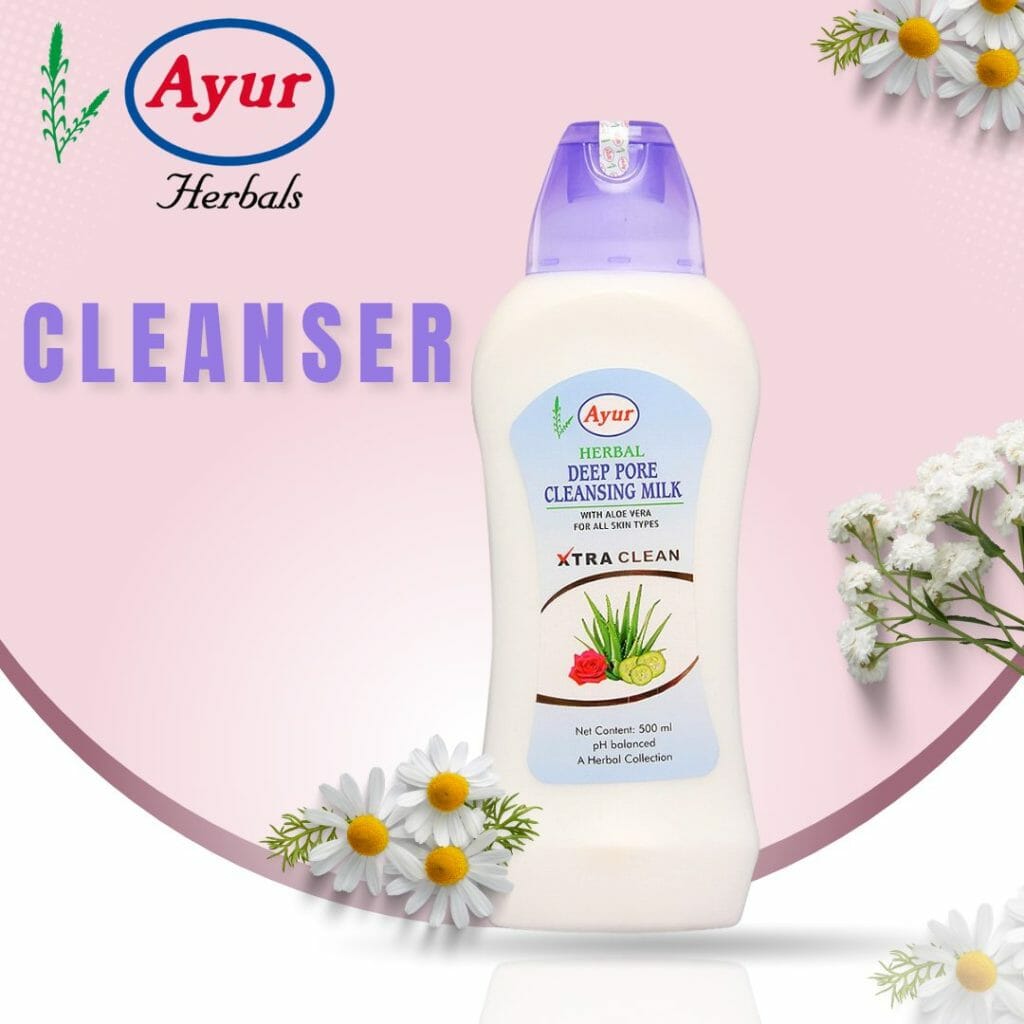 Clean & Clear
Clean & Clear is a famous brand of face washes in Pakistan. It makes some most effective and high quality cleansers for all skin types and skin problems. For example, If you are someone who wants to get rid of blackheads, you can pick Clean & Clear Blackhead Cleanser. This face wash also removes grime, dirt, dead skin cells and oil trapped deep inside pores. It works by allowing ingredients to absorb into pores and clean them to prevent clogging which reduces blackheads.
Another worth mentioning face wash by this brand is Clean & Clear Deep Action Cleanser which is oil-free and has an improved formula which is proven to be effective in cleaning pores deeply. The formula contains rice extracts that removes excess oil and controls sebum on skin for shine-free skin..It leaves your skin feeling clean, fresh and rejuvenated without over drying it.
Clean & Clear Deep Action Refreshing Gel Cleanser is another face wash by Clean & Clear that is worth trying. It has a foamy icy, oil-free facial gel that is designed to cleanse skin down to the pores preventing spots and breakouts. It gently and effectively removes dirt, excess oil and impurities with a single wash. It is infused with menthol that freshens, invigorates and cools your skin in no time.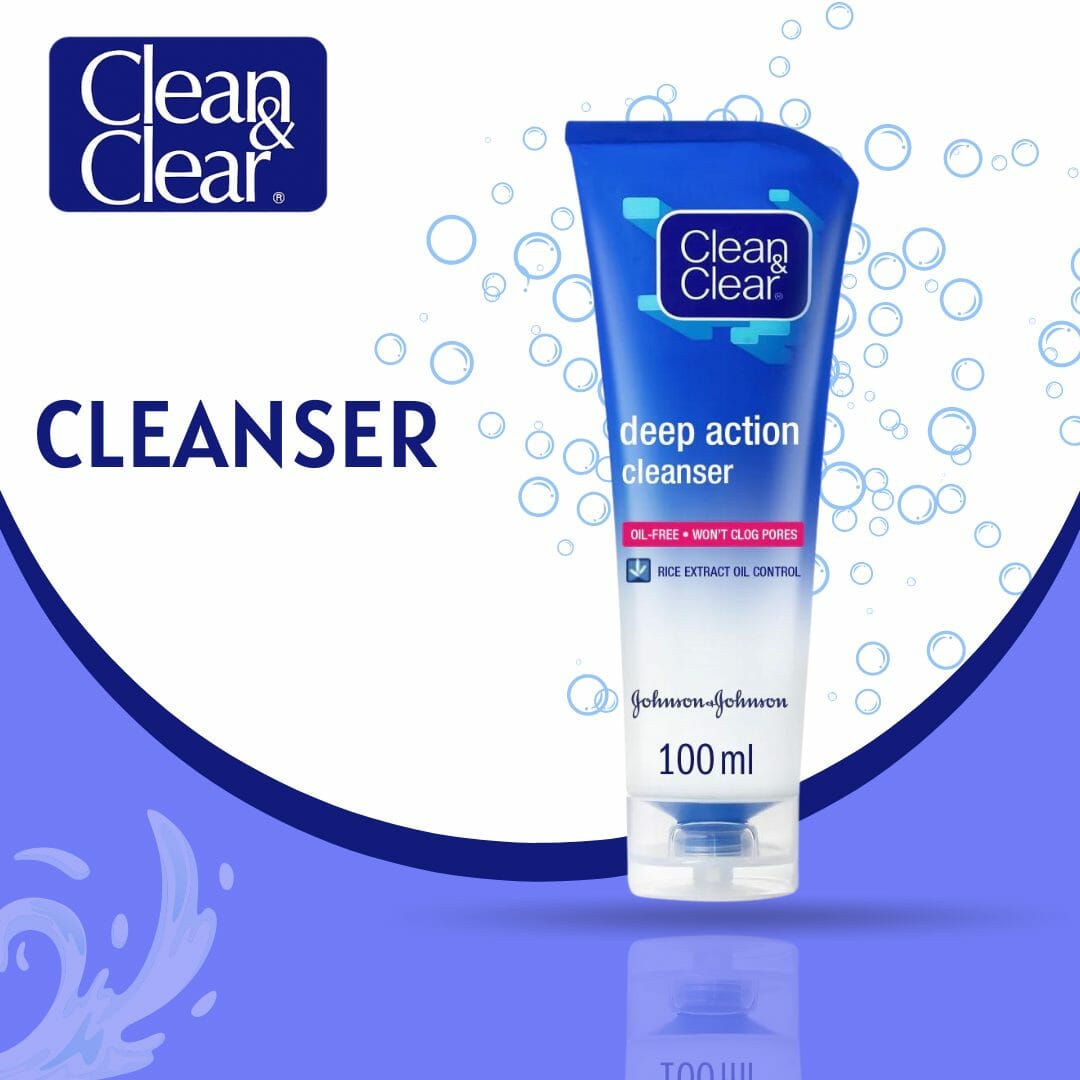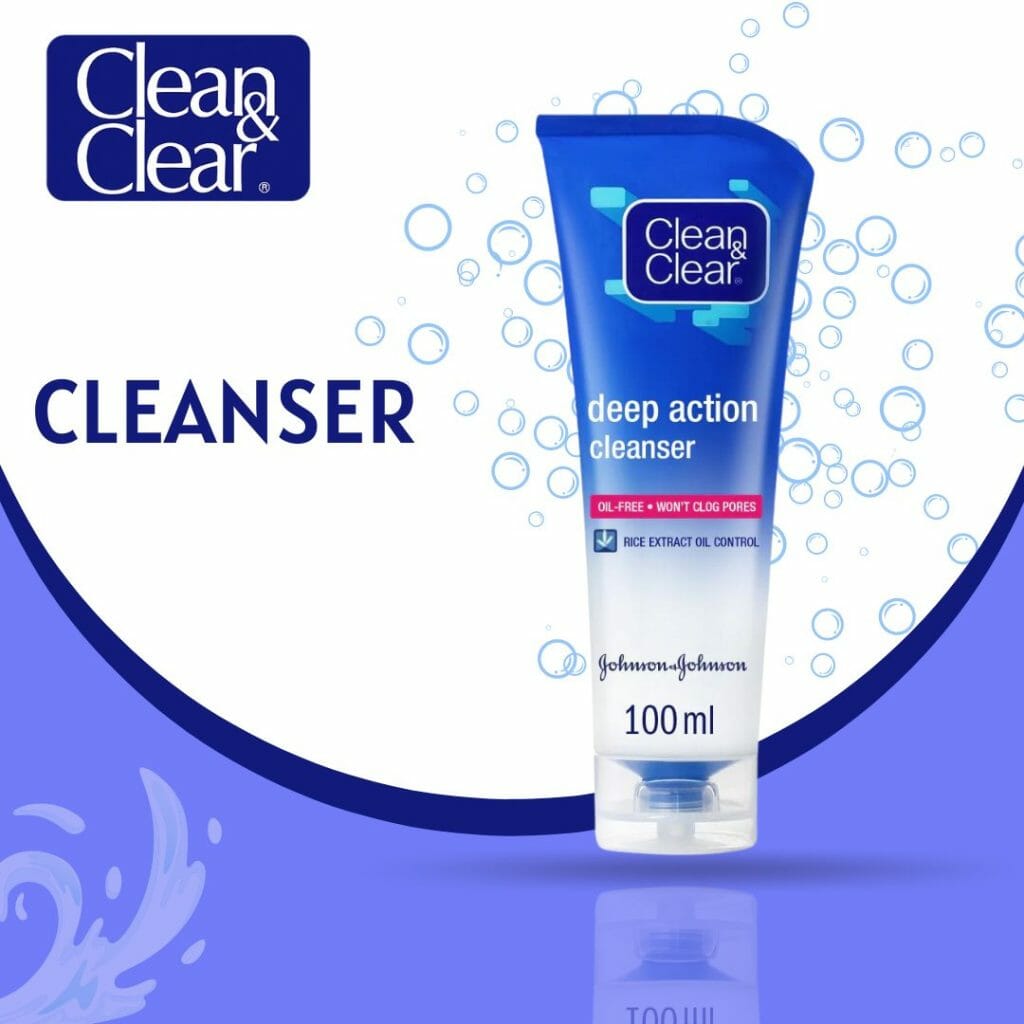 Face Fresh
Face Fresh is a Pakistan-based brand that was established in 2007 as a brand of toiletries and cosmetics. It offers a range of effective products that are trusted and loved by many in Pakistan. It also presents a range of facial cleansers such as Face Fresh Cleanser Cream. It cleanses your skin while giving it a healthy dose of moisture. It works like magic fading away stubborn marks and spots leaving you with clean and smooth skin. It also decreases wrinkles and keeps your skin fresh and hydrated.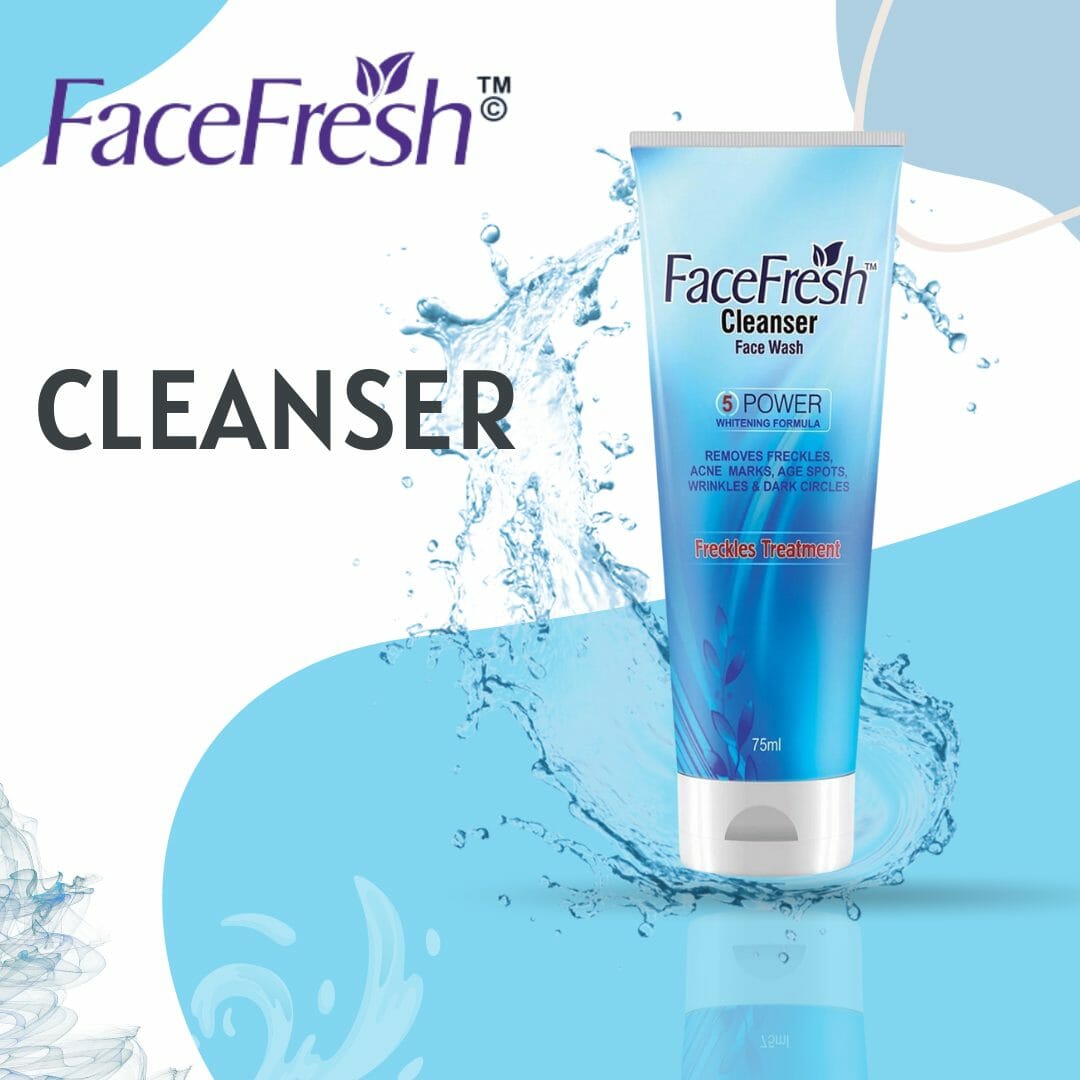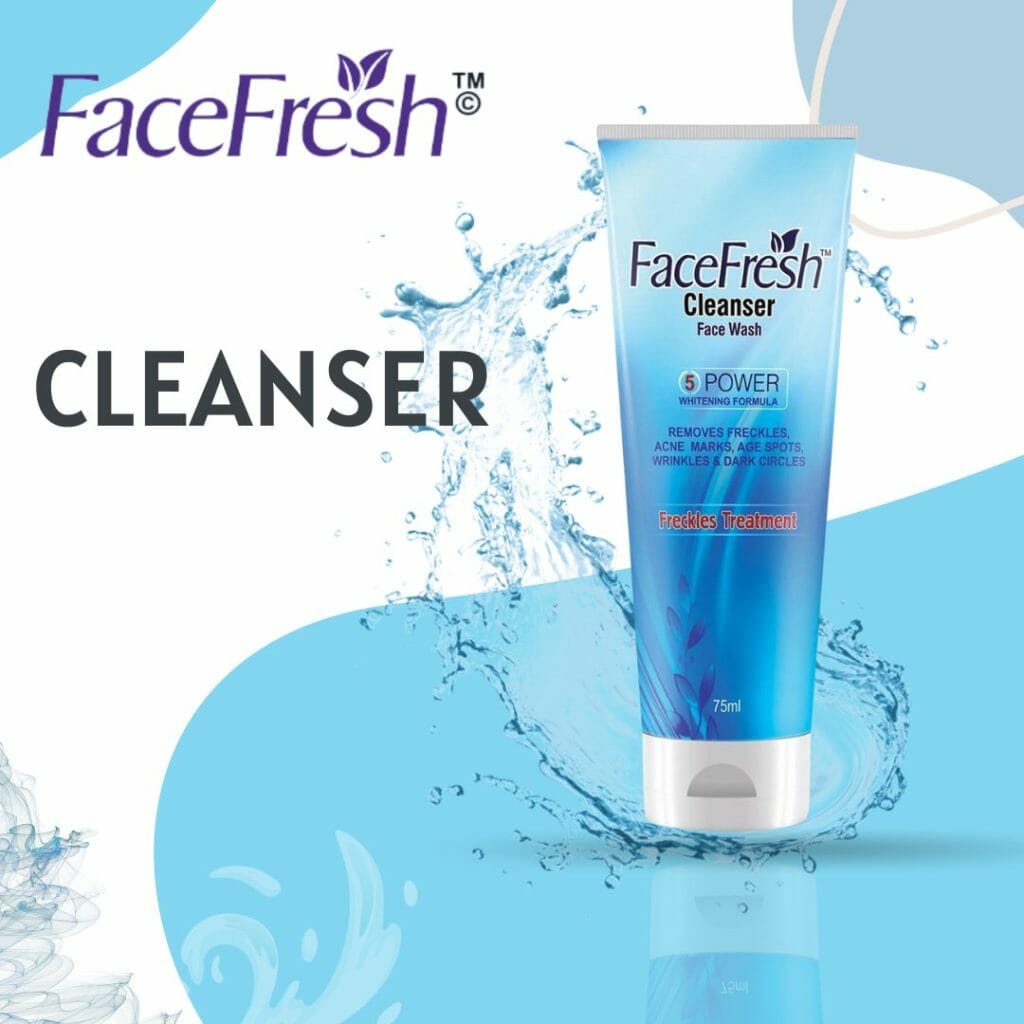 Neutrogena
Neutrogena is one of the best known mass market skincare brands around the world. It offers almost everything from moisturisers to face wash to sunscreens and more. Neutrogena facial cleansers are the most effective and skin-friendly cleansers on the market in Pakistan. One such face wash is Neutrogena Blackhead Eliminating Cleansing Toner
which is medically proven to assist remove and prevent blackheads. It is especially designed to fight blackheads and give you clean and smooth skin. It removes dirt, oil and other pollutants entrapped in your pores which removes blackheads.
Neutrogena Deep Clean 3-in-1 Purifying Micellar is free from alcohol and fragrance. Its formula is effective enough to remove even the stubborn waterproof makeup without drying out skin. It has micelles that work as tiny magnets for dirt, oil, impurities and makeup, and revitalises your skin with a single wash. It is suitable for all skin types including sensitive skin and is gentle on skin.
Another face wash by Neutrogena that is suitable for sensitive skin types is Neutrogena Fragrance Free Facial Cleansing. It is a glycerin-rich facial cleanser without any harmful ingredients. It removes excess oil and then cleanses your skin without leaving any pore-clogging residue. It is non-comedogenic, fragrance-free and has hypoallergenic ingredients which is everything you need for sensitive skin.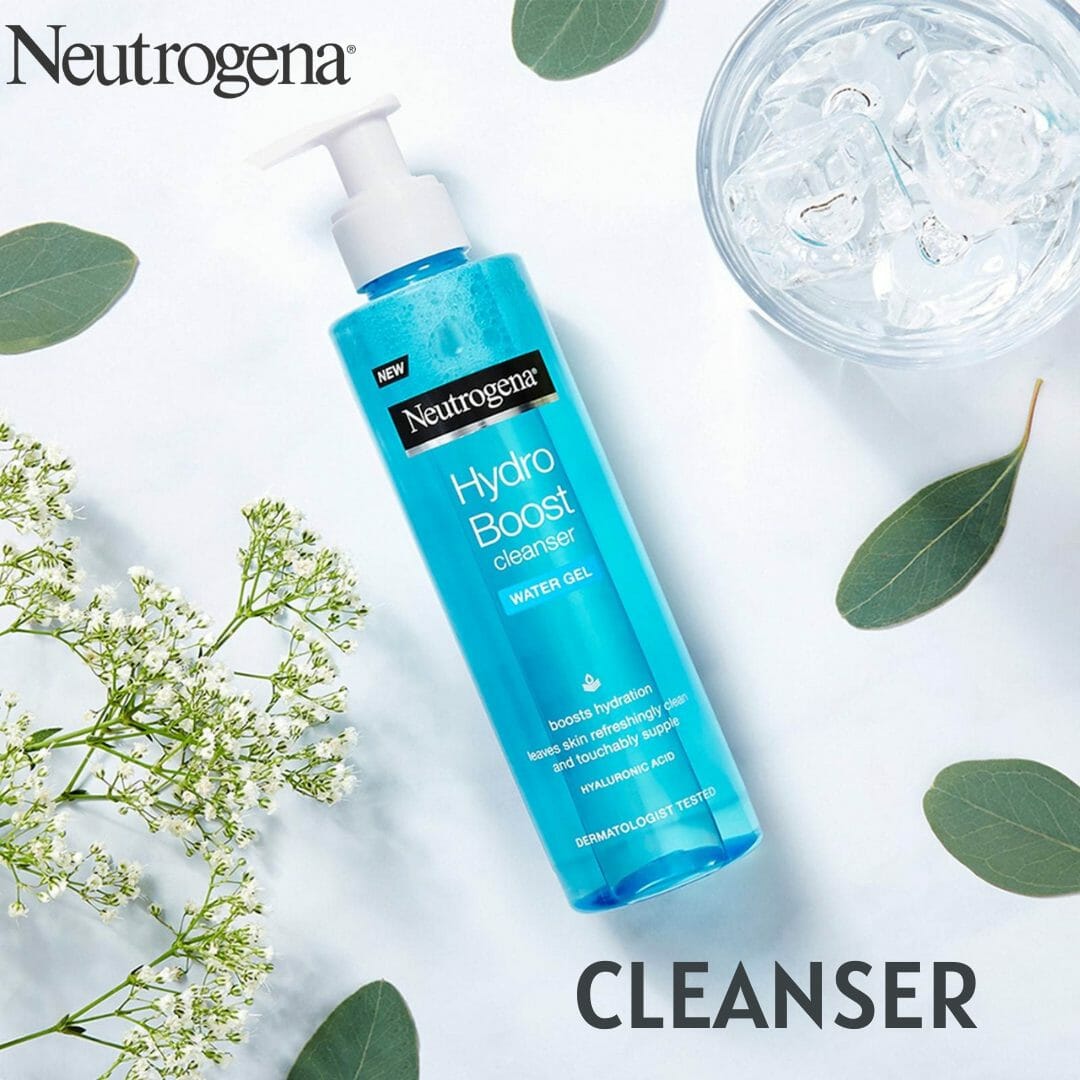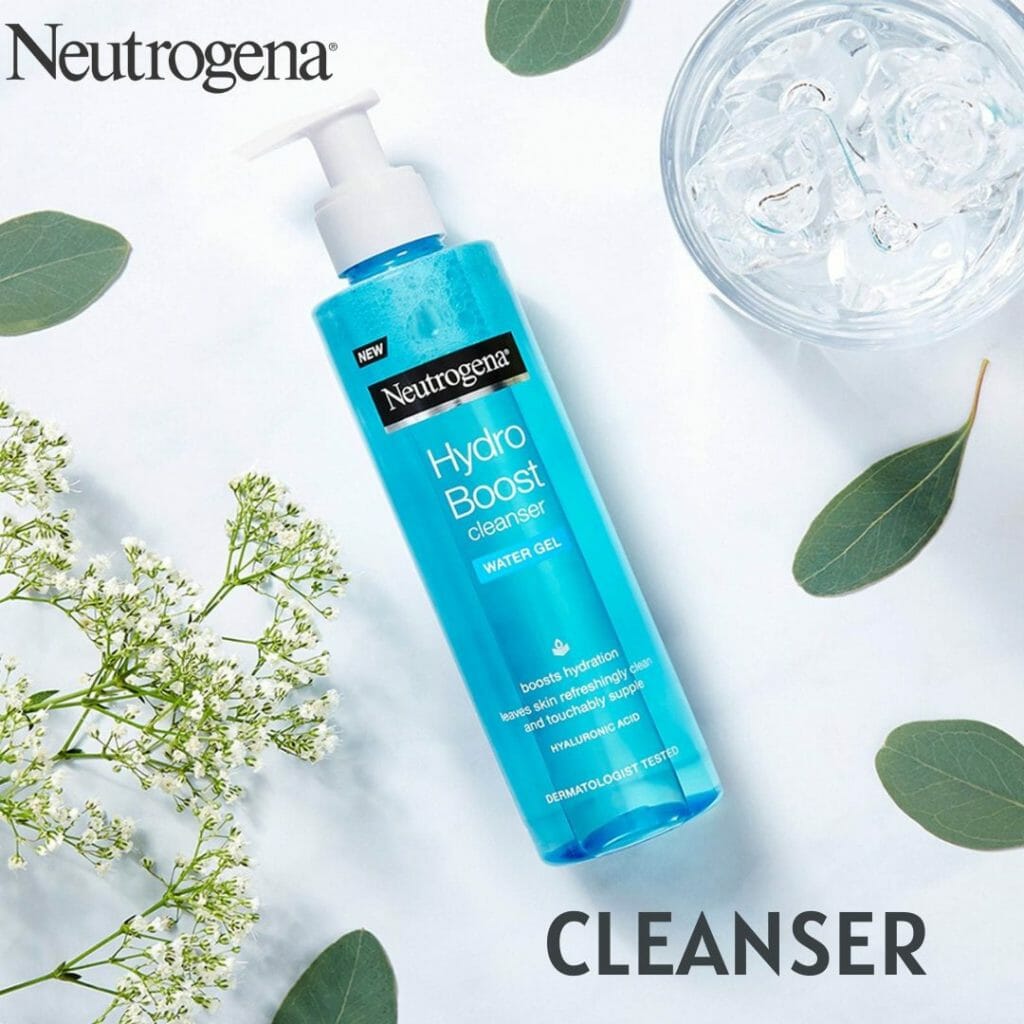 Olay
Olay is a well known brand of skincare products. This brand aims at ladies of a certain age who want to achieve younger-looking skin. It offers a collection of moisturisers and cleansers at reasonable prices. One of its best cleansers is Olay Cleanser Foaming Cleansing Gel. It cleans the skin from dust, pollutants & air pollution without drying out your skin or disturbing the pH balance.It has a gel-like texture that changes into revitalising foam as soon as it comes in contact with water. The formula is enriched with vitamin E and B3 and pro vitamin B5 which reinvigorates your skin and gives it the best degree of treatment.
Another face wash by Olay that you should try for oily skin is Olay Oil Minimising Clean Foam Cleanser. As oily skin is more prone to breakouts and unpleasant acne, this face wash performs extensive cleansing to remove oil which prevents oil and, in turn, breakouts. It gets rid of the pollutants and cleanses pores to leave you with clear, fresh and bacteria-free skin.
For dry skin type, Olay offers Refreshing Facial Cleansing Gel. It is a perfect solution for overly dried skin as it contains aloe vera and cucumber extracts which hydrate your skin and give you a fresh skin sensation. It cleans deep down your pores and rinses away dust and makeup residue making your skin light and fresh. Along with gently cleansing, it also detoxifies your skin to invigorate dry and dull looking skin.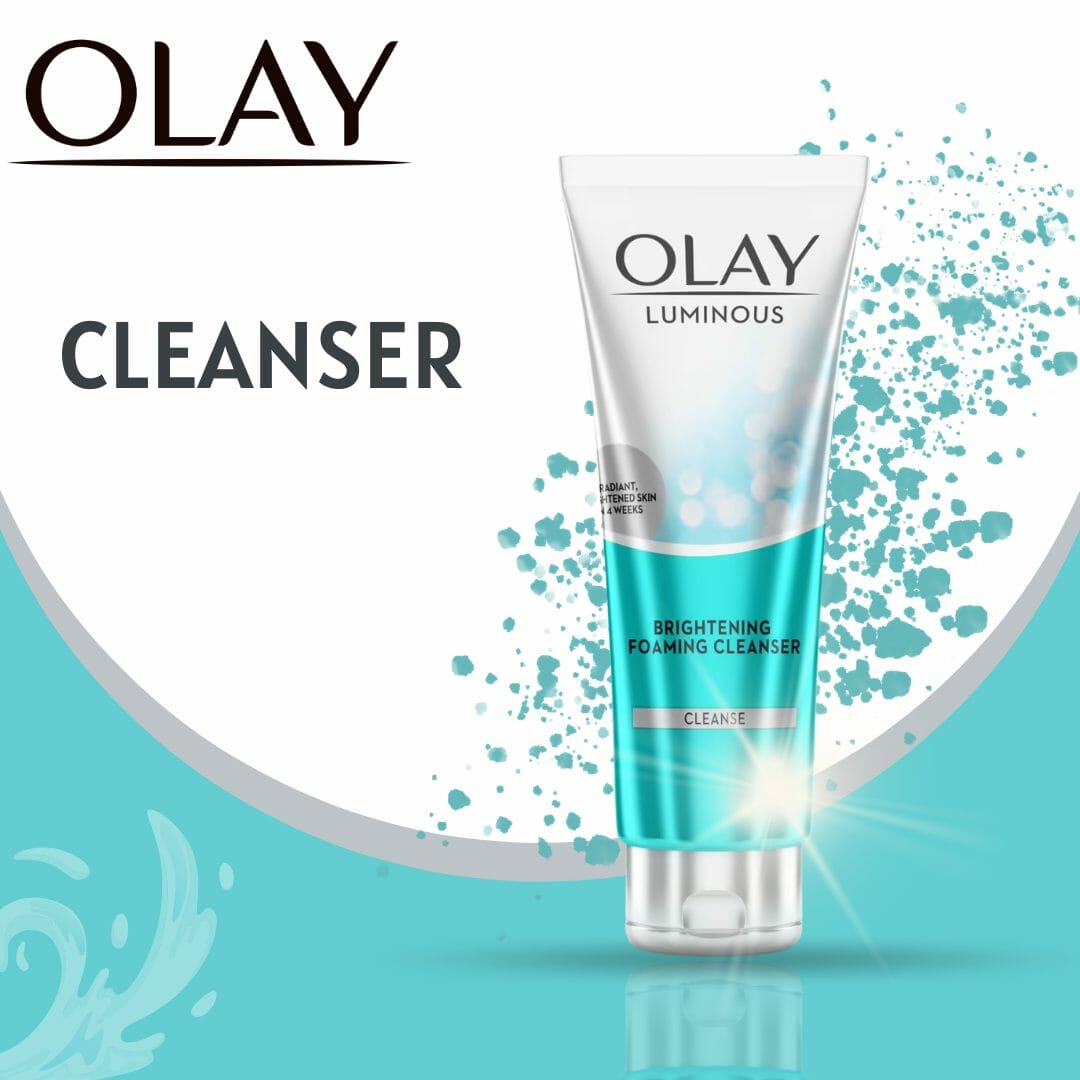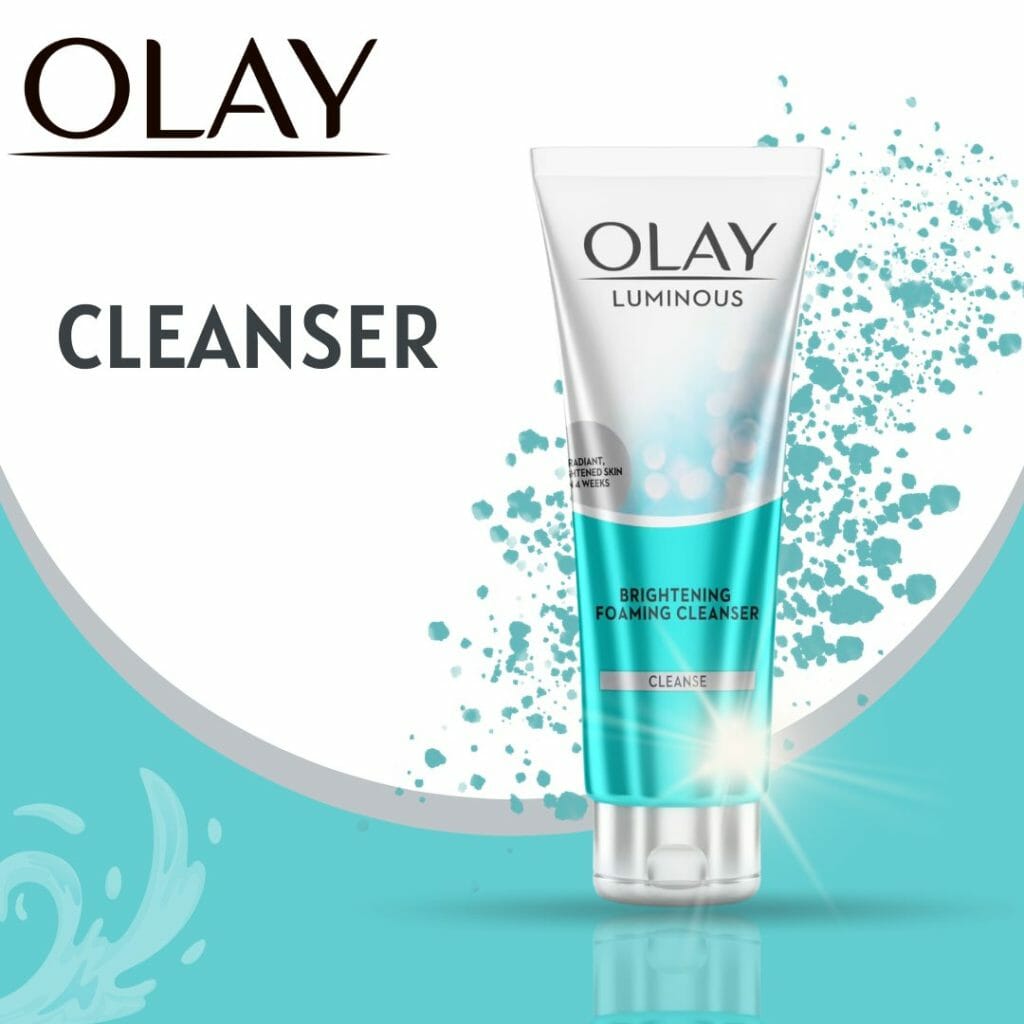 Palmer's
Palmer's is an American-based brand of skin and hair care products. It has been providing some of the most amazing products since 1971. It provided the world with the revolutionary formula with cocoa butter which has proven to be highly soothing and hydrating. Palmer's Cocoa Butter Face Cleansing Oil cleanses pores deeply with the goodness of vitamin C, cocoa butter and cleansing oils which dissolve oil, dirt and makeup without drying out the skin.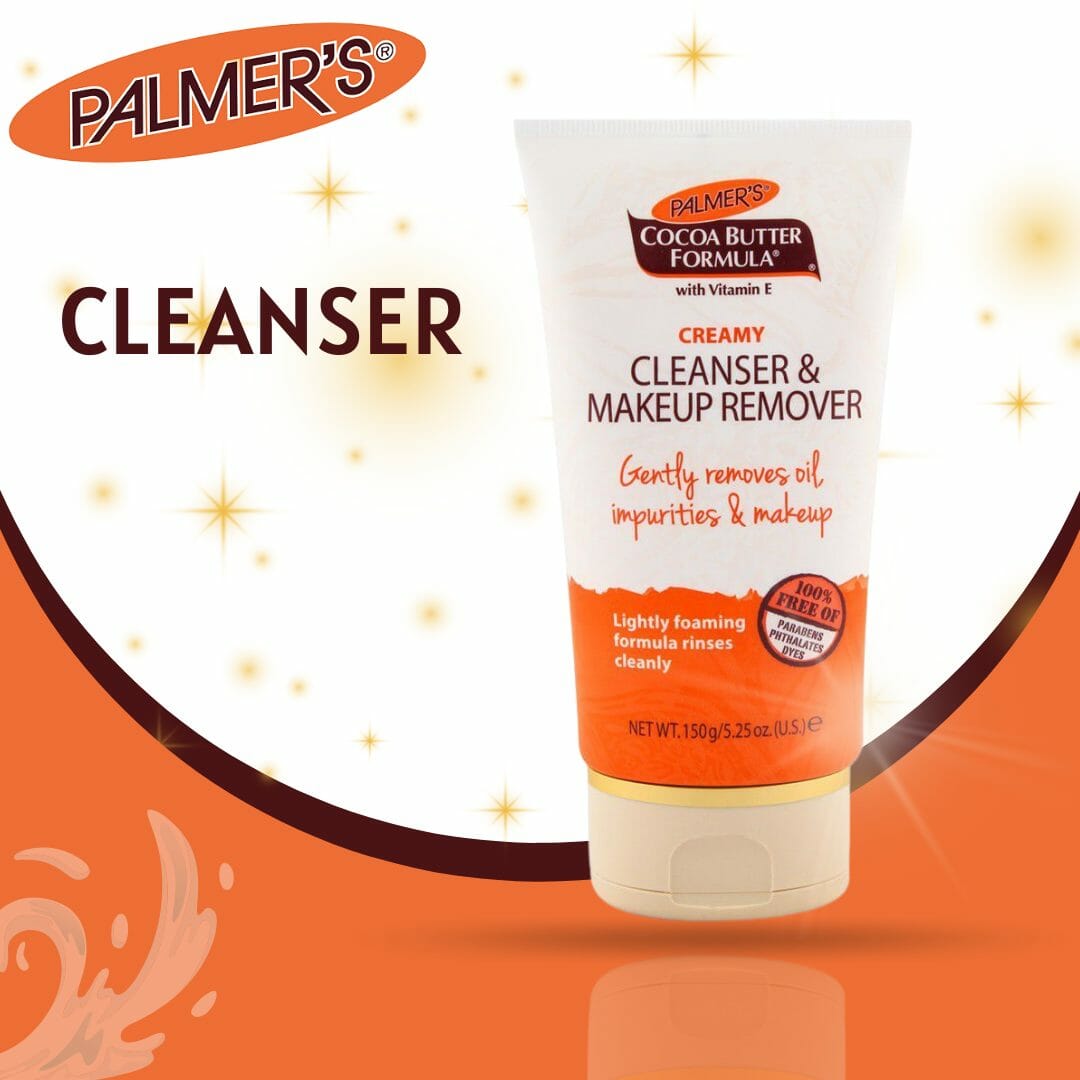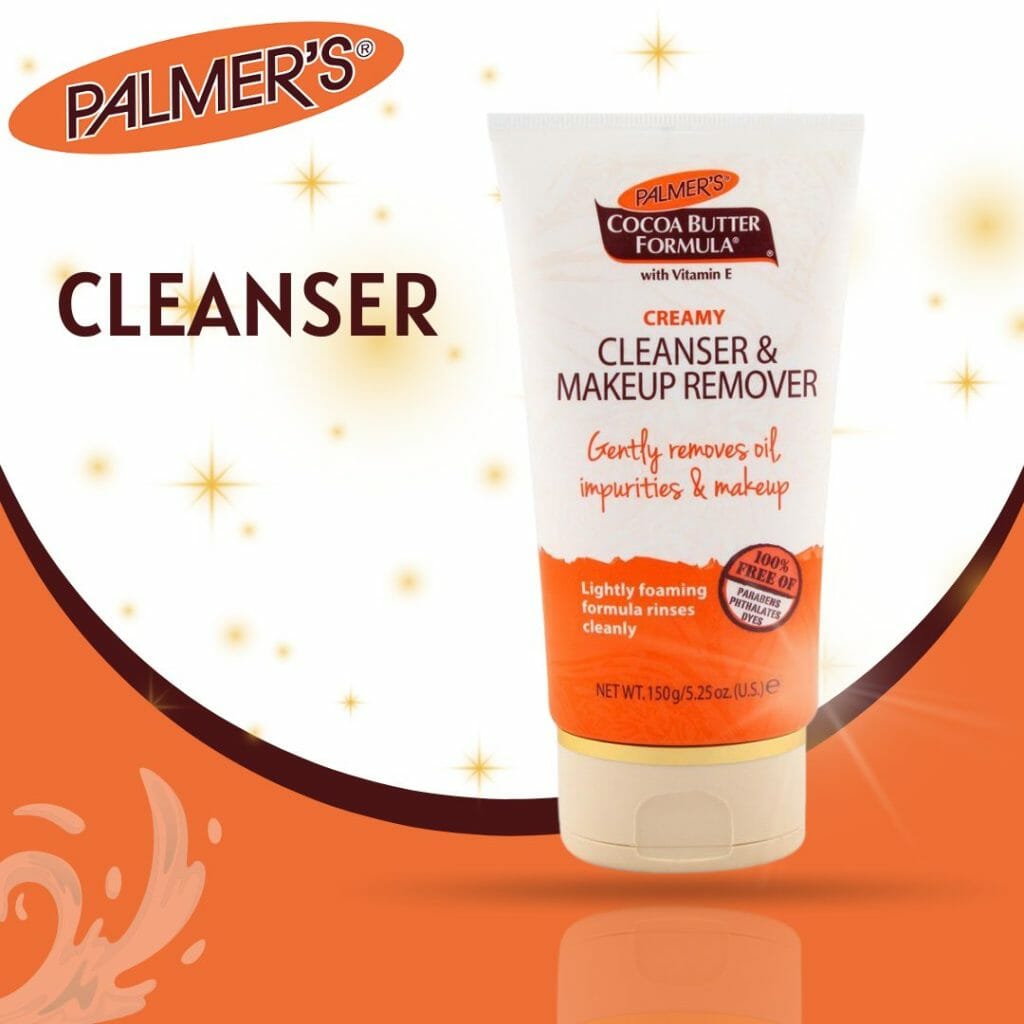 Pond's
Pond's is famous for its hydrating cold creams in Pakistan but it also offers several other types of skincare products at a very reasonable price. Its cleansers are some of the best you will find on the market which are worth trying. For example Pond's Cold Cleanser Cream is a perfect combination of oil and water that dissolves oil and traces of makeup to remove them and leave your skin hydrated, soft and radiant. This face wash cream has stood against the test of time and has become an iconic skincare product by this brand.
Another face wash for dry skin by Pond's that you should try is Pond's White Beauty Cleansing Milk. It is enriched with pearl nutrients, Vitamin B3 and Alpha Hydroxy Acid which are effective in removing impurities and pollutants while nourishing and hydrating your skin. This might not be suitable for sensitive skin but it's highly effective on dry skin and leaves your facial skin feeling smooth and clean.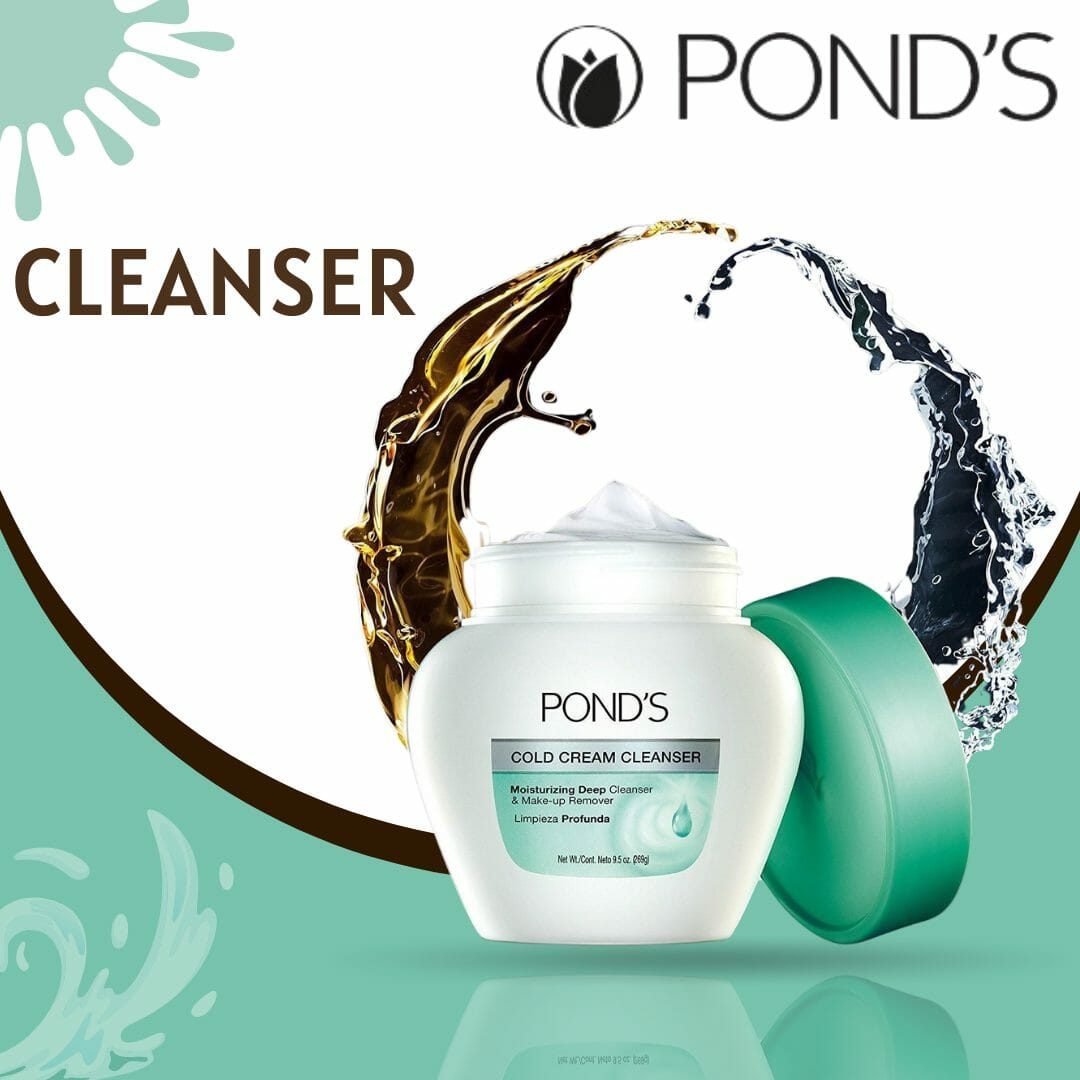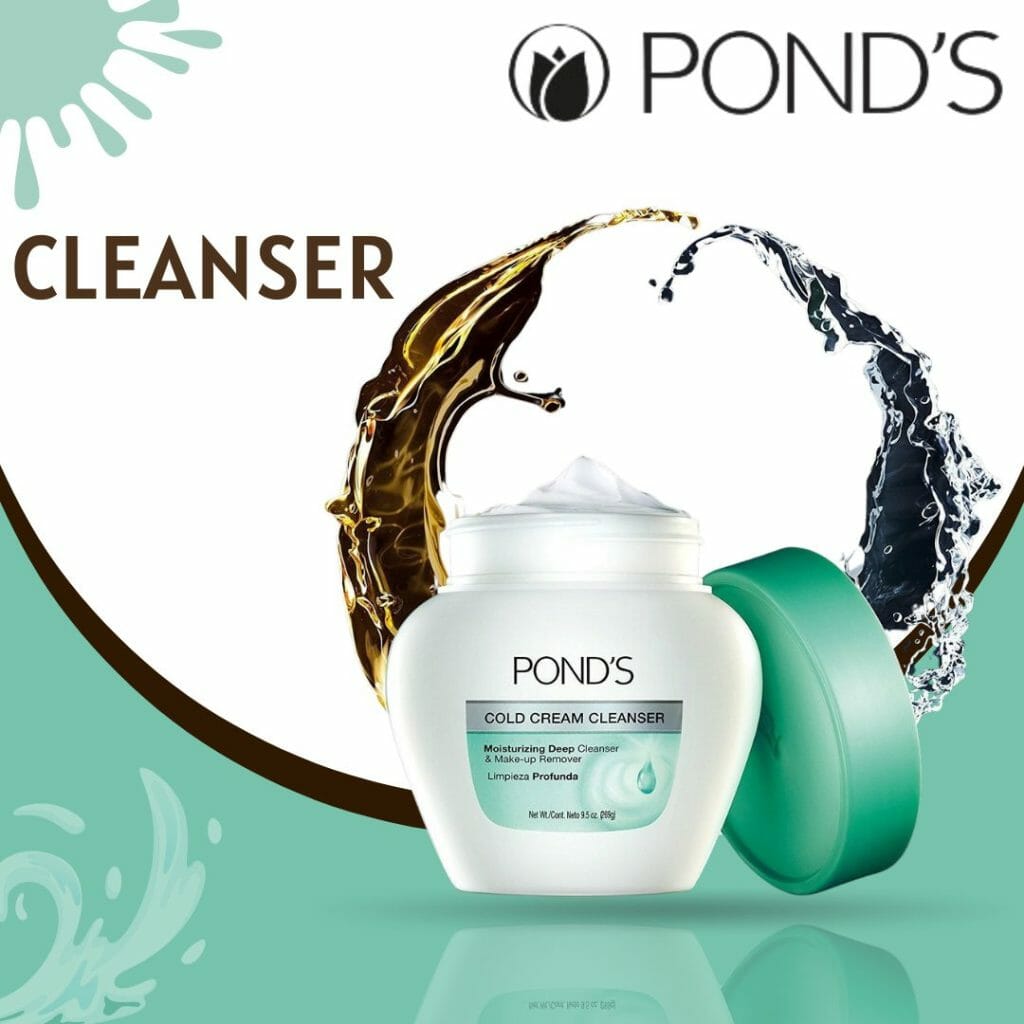 Soft Touch
Soft Touch is a sub brand of Golden Girl Cosmetics which is one of the major brands of skin and hair care items in South Asian countries. It offers some of the best cleansers in Pakistan such as Soft Touch Acne Cleansing Milk. It comes with an effective formulation with tea tree oil that penetrates deep into your skin and removes pollutants and dirt. It removes acne marks and prevents them from returning while making a natural protective layer on your skin that maintains its glow.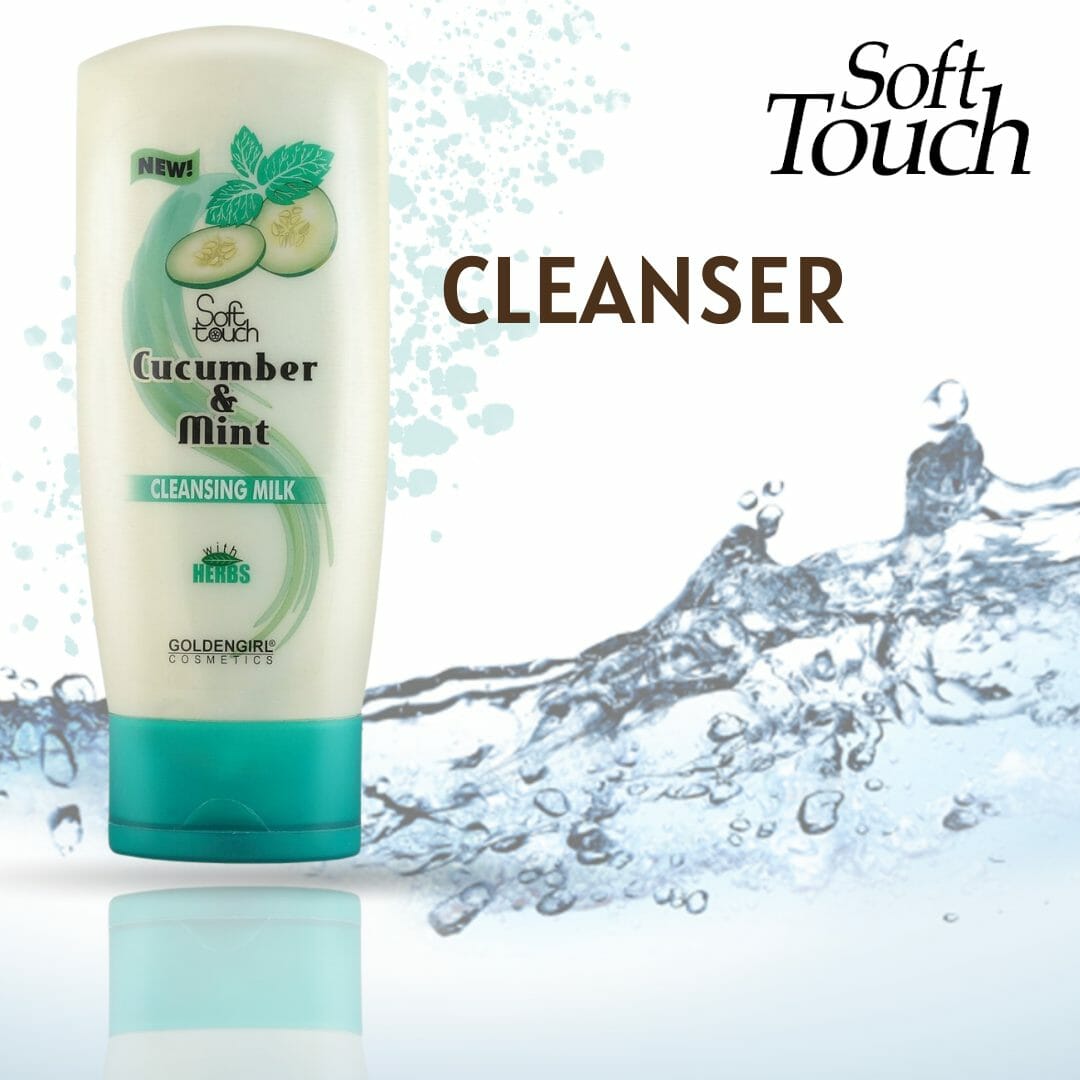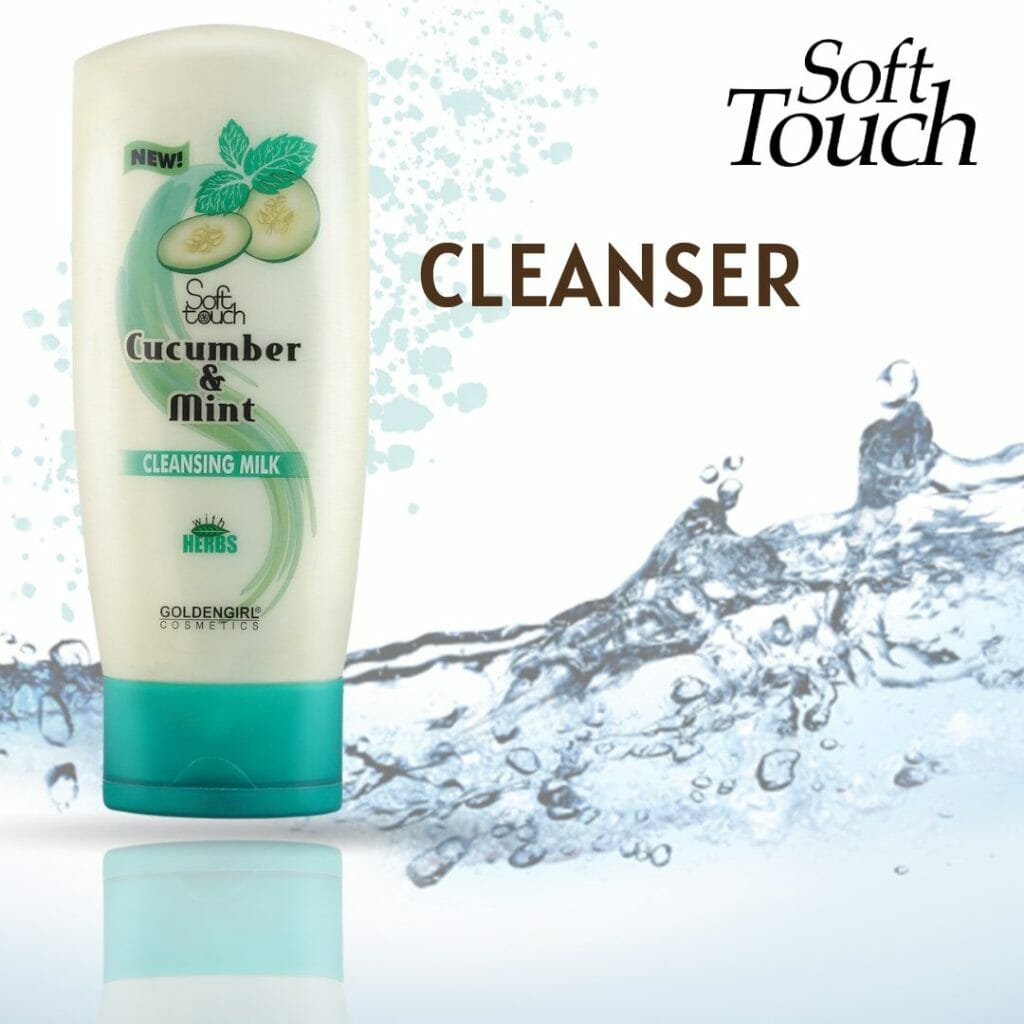 YC
YC is a Chinese based brand of skincare and toiletries. It offers a wide range of products from sunscreens to face wash to cleansers and more. Its cleansers are perfect if you are looking for something effective at a reasonable price. For example, you can pick YC All Skin Whitening Cleansing Milk for removing pollution, dirt and makeup from your face. It is suitable for all skin types and works effectively to remove waterproof makeup. It also helps maintain the pH balance on your skin which means it doesn't dry out your skin. It is ideal to achieve smooth, soft, supple and healthy skin.