Primers help makeup to stay in place more easily on your skin which bridges the gap between your makeup and skincare routine. They are made to give you a smooth canvas for a perfect makeup application. They help foundations, concealer, highlighters and rouge to stay on your skin for a long time while preventing makeup creasing which occurs from extended wear. Today, the best primer in Pakistan comes with formulas that can be considered as skincare products and they also have a litany of complexion-enhancing benefits.
There are hundreds of primers in Pakistan made for different skin types and with different formulas. It might be a bit of a challenge to figure out which one is the best for your skin type. To help you find the best primer in Pakistan, I have put together a guide to pick the primer that is most suitable for your particular skin type. I have also listed some of the best quality primers in Pakistan that you cannot go wrong with.
Things to Consider in Your Face Primer
Antioxidants
Look for a primer that has a nourishing formula packed with antioxidants. They are good for all skin types as they help prevent signs of premature ageing and combat harmful free radicals. Primer with nourishing formulas can be the last step of your skincare routine and the first step of your makeup application.
Silicone Free
A few years ago, all primers contained silicone for achieving smooth and even textured skin. However, it has several harmful effects such as irritating the skin barrier which makes it a big NO in the clean beauty world. Today, you can find plenty of silicone-free primers which makes it a matter of personal preference.
Finish
Your skin type determines which kind of finish is the best for you. For example, if you are someone with oily skin, look for primers with formulas that give velvety or mattifying finish. This type of primer tamp down excess oil on the skin and prevent shine. For dry complexion, pick a primer that gives radiant or luminous finish. It imparts an added glow to your skin from the start of your makeup routine.
What is Face Primer Used For?
A face primer makes a barrier between your makeup and your skin. It locks in moisture on your skin and helps foundation and concealer to stay on better giving you a smooth and polished finish while making the pores less visible.
How to Apply a Face Primer?
To apply your face primer in a perfect way, there are several things to keep in mind such as:
Primer goes on after cleansing and applying a moisturiser but before any other makeup product.
Less is more. Start with applying a small quantity of primer on your finger or your brush.
Blend the primer outward starting at the centre of your face.
A flat foundation brush gives even application and it also helps the foundation go smoother on your skin as the primer provides a little bit of slip.
Is it Safe to Use a Face Primer Under Your Eyes?
Yes, it is completely safe to use a face primer under eyes. However, you have to be careful not to bring it too close to the lash line and your eyes.
Best Primer in Pakistan
Kiss Beauty
Kiss Beauty is a fast growing skincare brand in Pakistan. It offers a wide range of items from eyeliner to sunscreen to primer and more. It has some of the top notch primers in Pakistan at affordable prices such as Kiss Beauty Radiant Finish Makeup Primer. It comes with SPF 15 which protects your skin from UV rays while nourishing your skin with cucumber and aloe vera extract. It acts like a mild moisturiser and prepares your skin for a smooth makeup application and long lasting Radiant finish.
Another worth trying primer by Kiss Beauty is 24K Gold Primer which contains 24K pure gold that brightens skin tone, deeply cleanses and enhances skin elasticity which helps in removing fine lines and wrinkles. It has 24K water-soluble gold and high concentration of hyaluronic acid which moisturises and repairs the skin and removes acne scars and faded dark spots. It has a revolutionary concept in skincare to moisturise, balance pH on skin and protect it from environmental damage.
Kiss Beauty 24K Gold Luxury Primer is another premium quality primer that contains pure 24K gold. It is a waterproof primer that gives your skin a smooth and velvety finish. It evens out your skin tone, moisturises and the creamy texture makes it super easy to apply. It is a perfect anti-aging solution which is suitable for all skin types.
Kiss Beauty Pearl Primer is another advanced formula primer that gives silky and lightweight finish to your face while constructing a breathable barrier on the skin. It brightens the complexion and gives it a soft matte finish. It is enriched with vitamin A, C & E which nourishes the skin making it poreless and silky soft for a flawless base. It creates a smooth pearly canvas that helps your makeup last all day.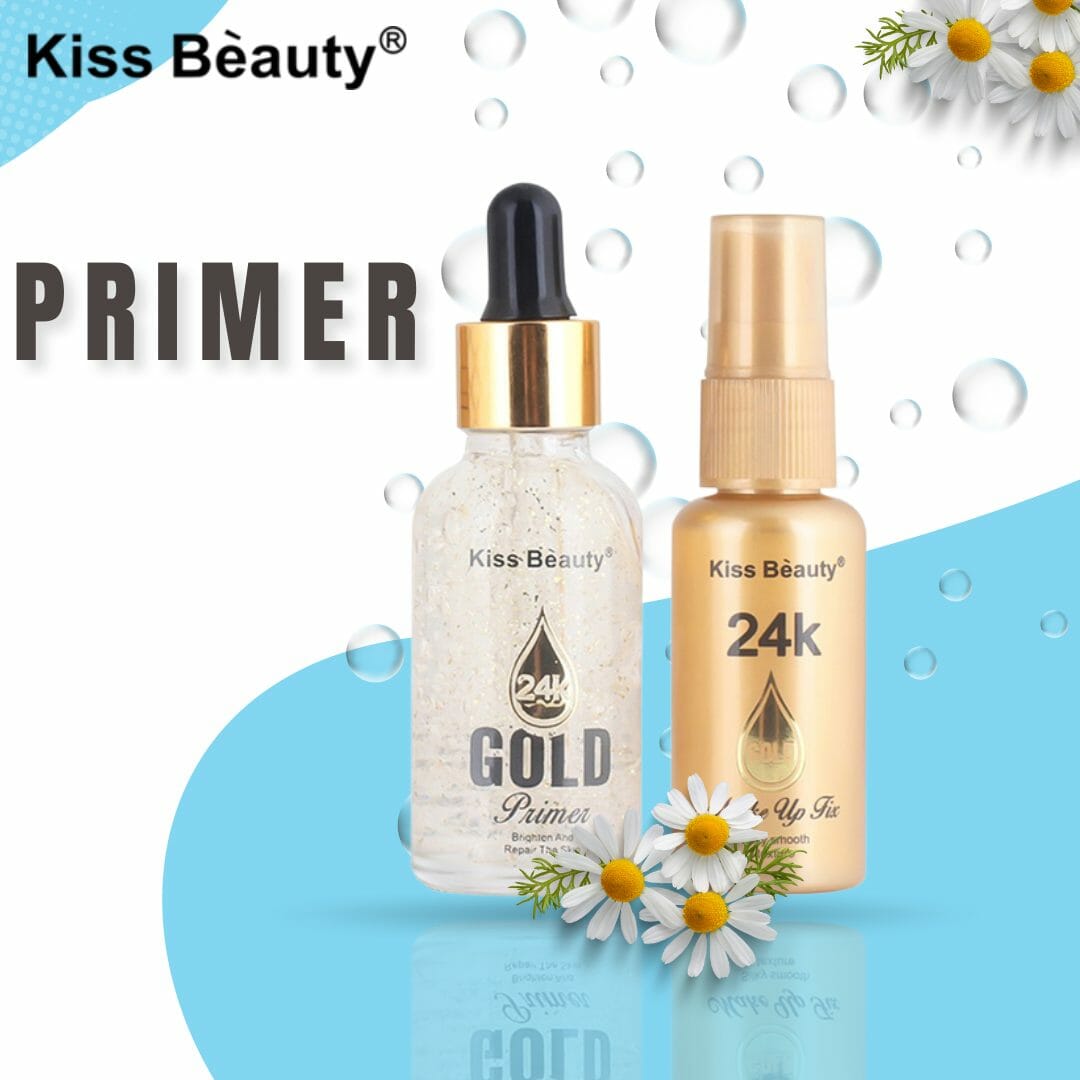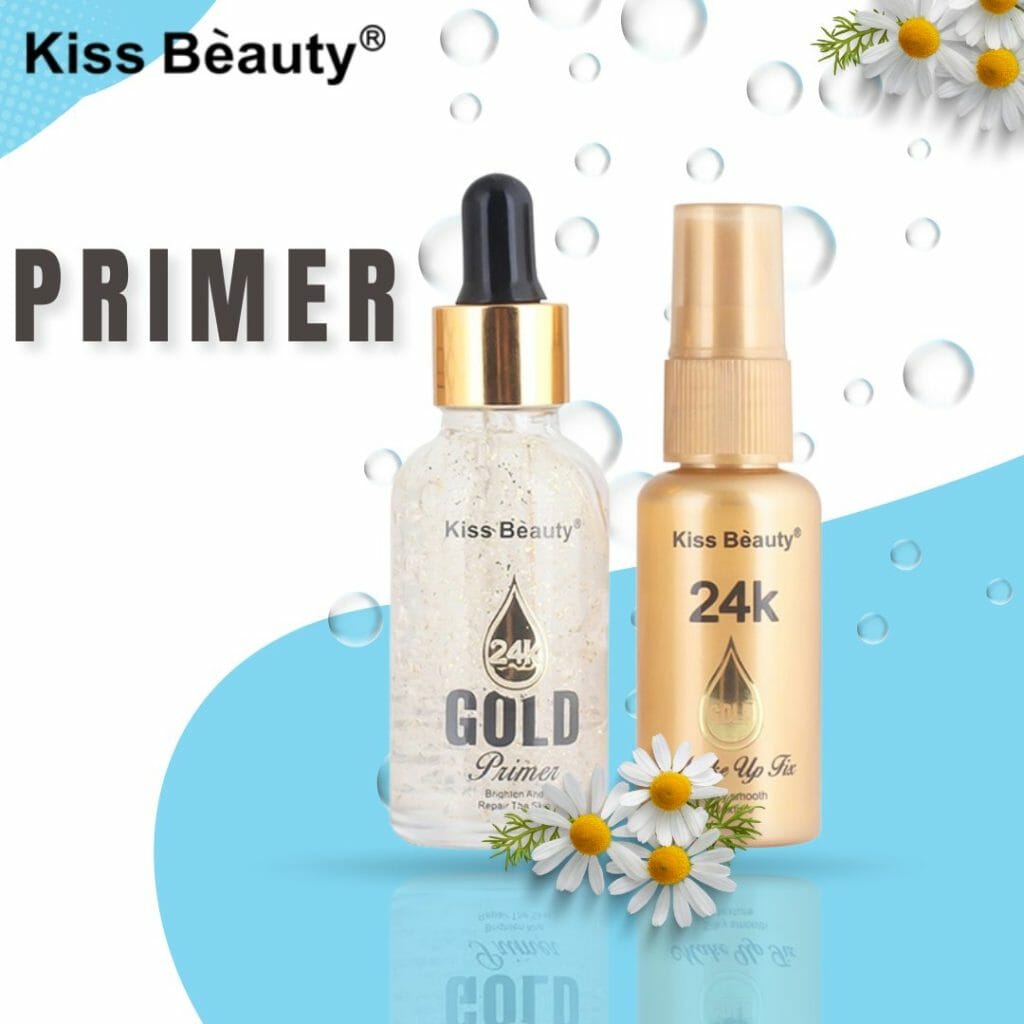 Huxia
Huxia is a Chinese-based skincare brand which offers a long array of items for all skin types and skin needs. It has several high quality primers to offer at a reasonable price which give you the wonderful finish such as Huxia Beauty Primer Matte Gel which gives you a velvety
finish which makes it suitable for oily skin. It works to absorb the sebum on skin. It conceals pores giving you a flawless finish and a clean canvas for your makeup.
Another primer by this brand which is worth trying is Huxia Beauty Tube Primer. It is waterproof and helps your makeup stay in place for an entire day. It conceals pores, hydrates and nourishes your skin. It improves the dull skin face by improving metabolism. It controls oil and acne while cleansing the skin.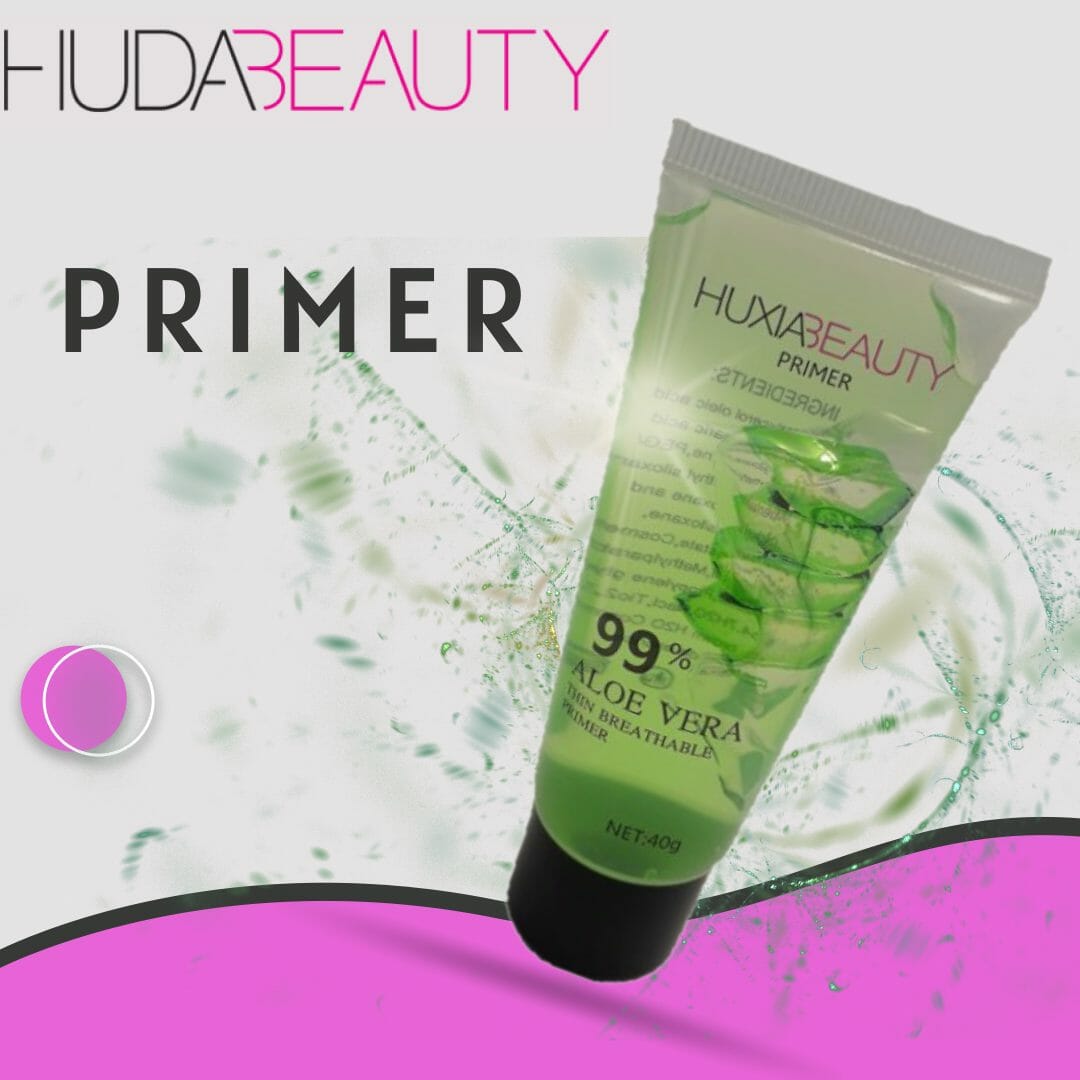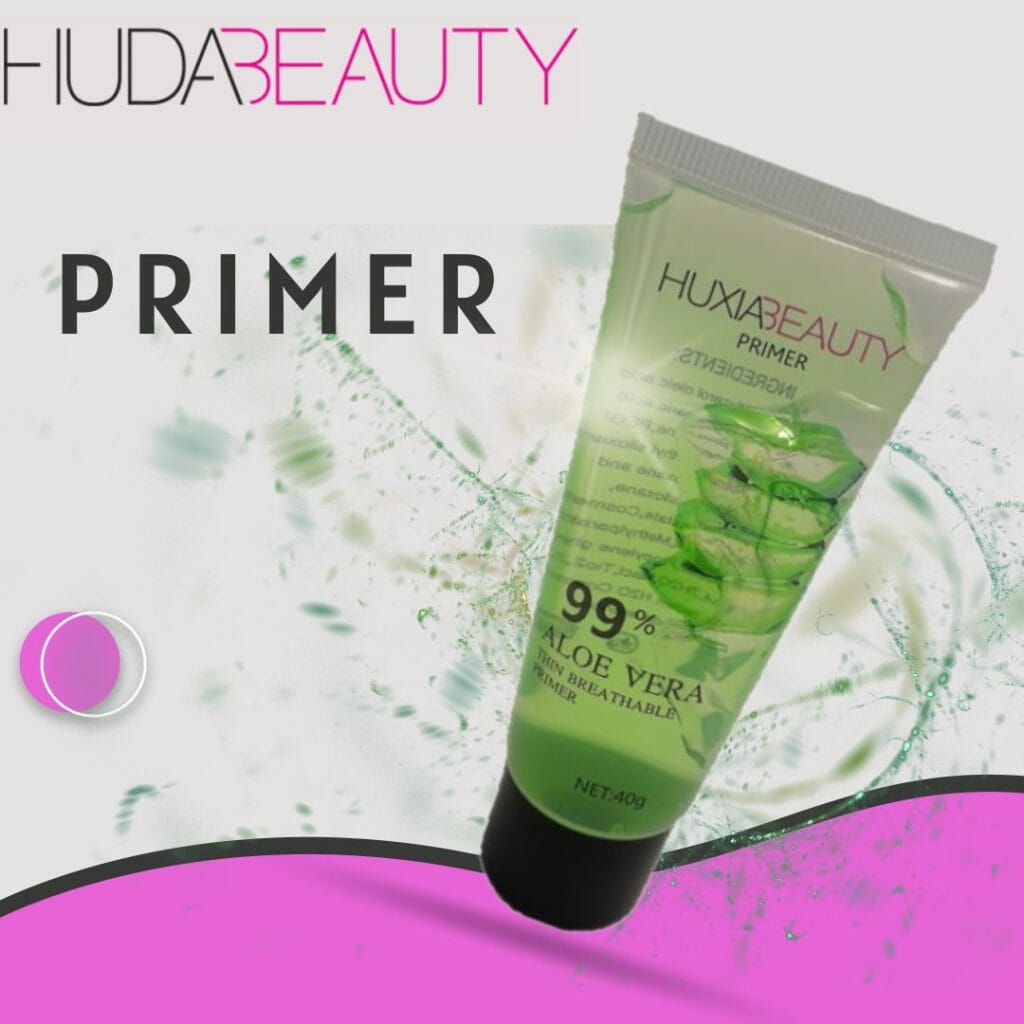 Miss Rose
Miss Rose is one of the most famous cosmetic brands in Pakistan. It has a product line of 200 different categories of products to meet people's diverse beauty demands. It offers some of the best face primers in Pakistan such as Professional Pearl Primer Make Up. It creates a smooth surface and ensures longevity of your makeup. It has an oil-free formula that covers large pores and fine lines giving your skin a matte finish.
Miss Rose Makeup New Primer comes in a gel-like texture that minimises pores and smooths skin so your makeup lasts. It has a lightweight and oil-free formula that gives your skin a flawless finish. The antioxidants in the formula nourish your skin and repair environmental damage on the skin. It makes your skin look radiant, smoother and more exquisite. It gives moisturising makeup effect and isolates cosmetics to skin damage.
Another worth trying primer by Miss Rose is Zero Pore Primer which has a refreshing gel texture. It gives a smooth and delicate finish on your skin while allowing it to breathe. It hides the pores and wrinkles and other imperfections. It has an oil controlling powder that reduces the appearance of fine lines and keeps your skin protected from external makeup and environmental damage.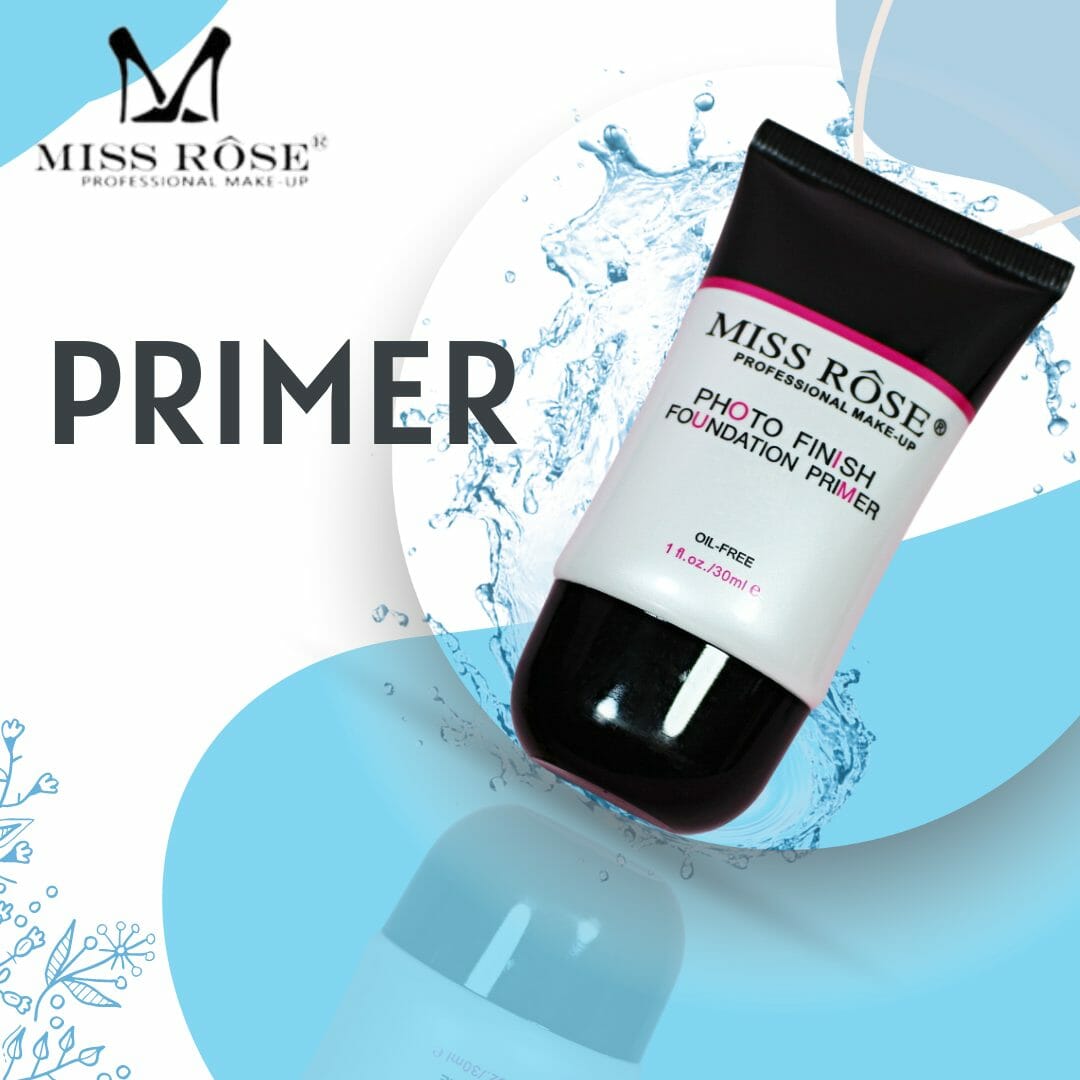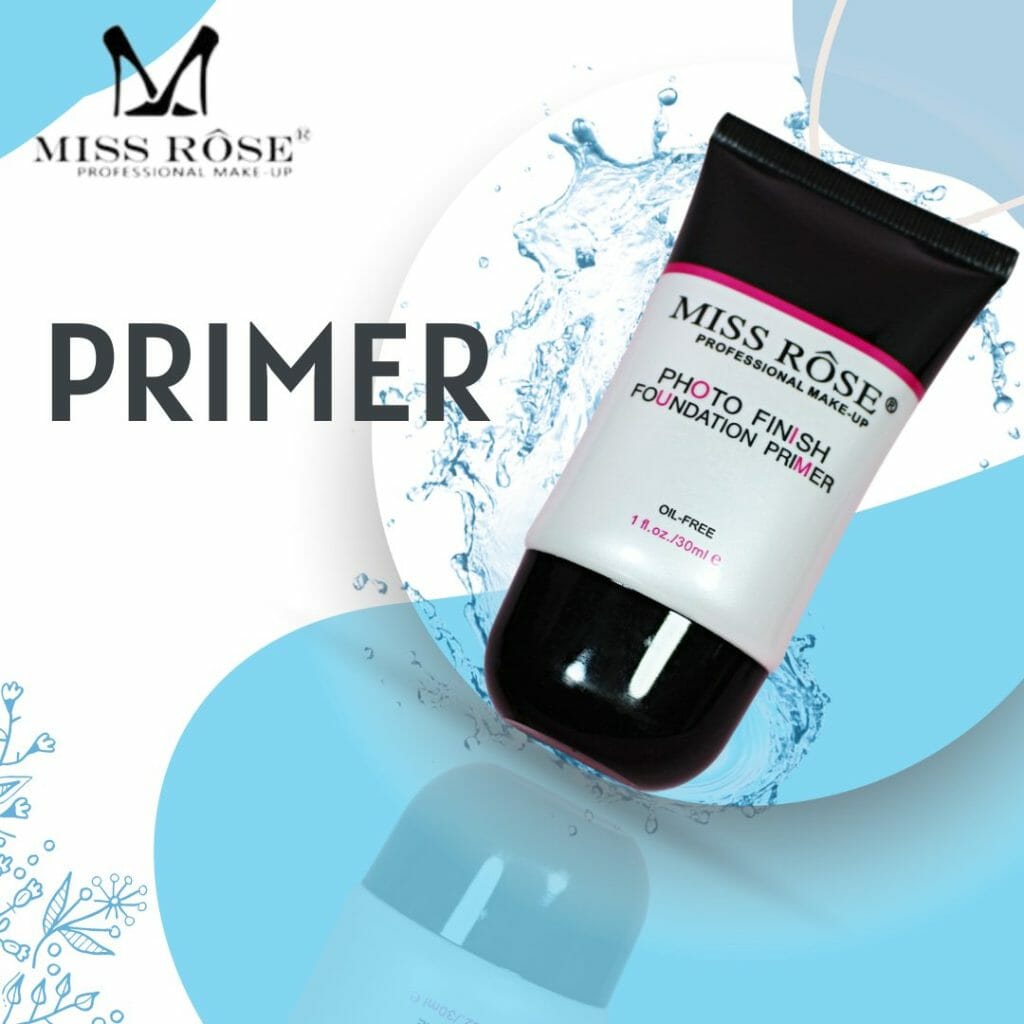 Maybelline
Maybelline is a famous brand of cosmetics which needs no introduction. It has a long line of some of the best quality makeup items including primers. One of the worth trying primers by this brand is Maybelline New York Fit Me Dewy and Smooth Primer. It has a lightweight creamy texture that instantly mattifies your skin and leaves you with a seamless skin for a perfect makeup. It is perfect for shine-free skin that you can enjoy for up to 8 hours. This primer is suitable for oily to normal skin as it wicks away oil from skin and doesn't clog pores.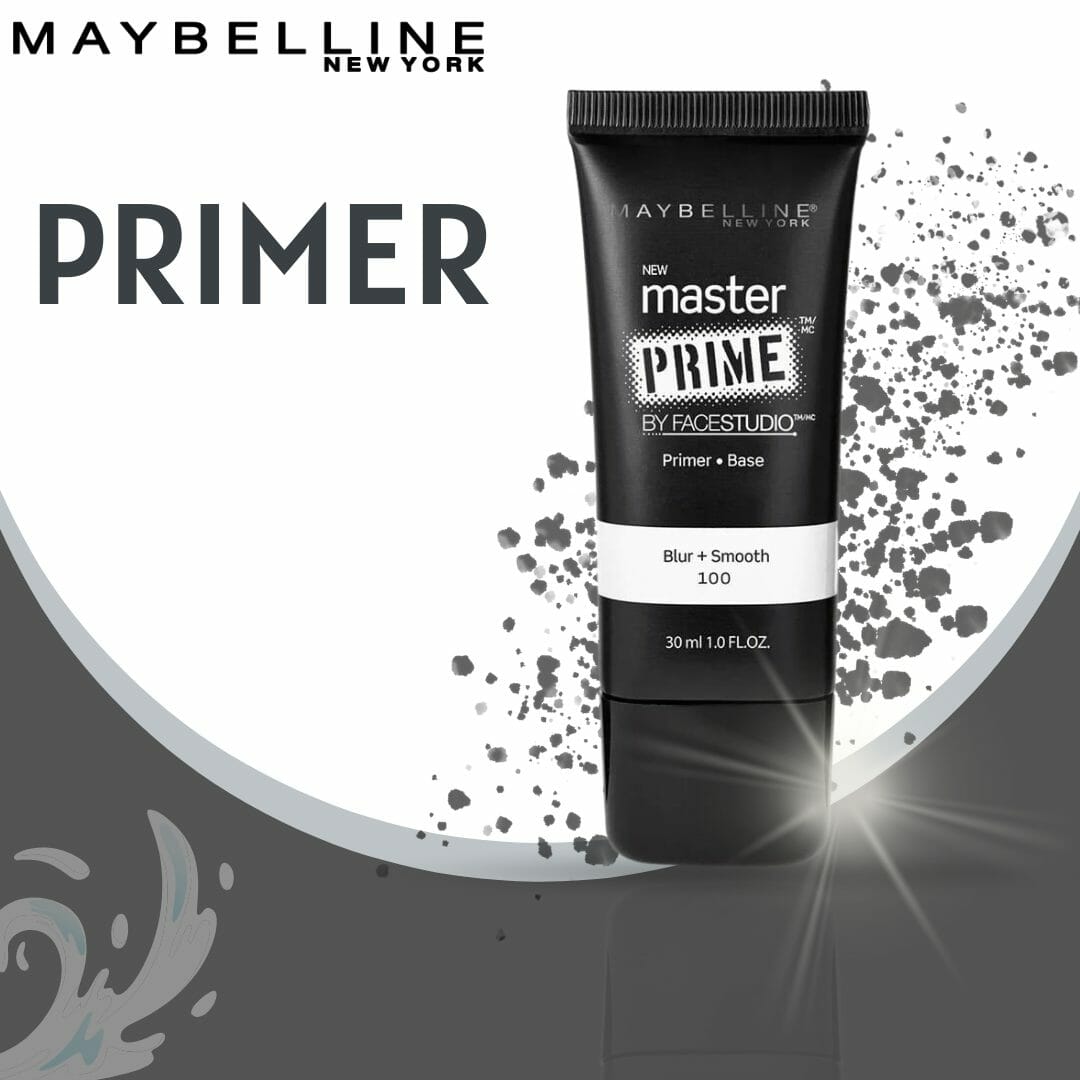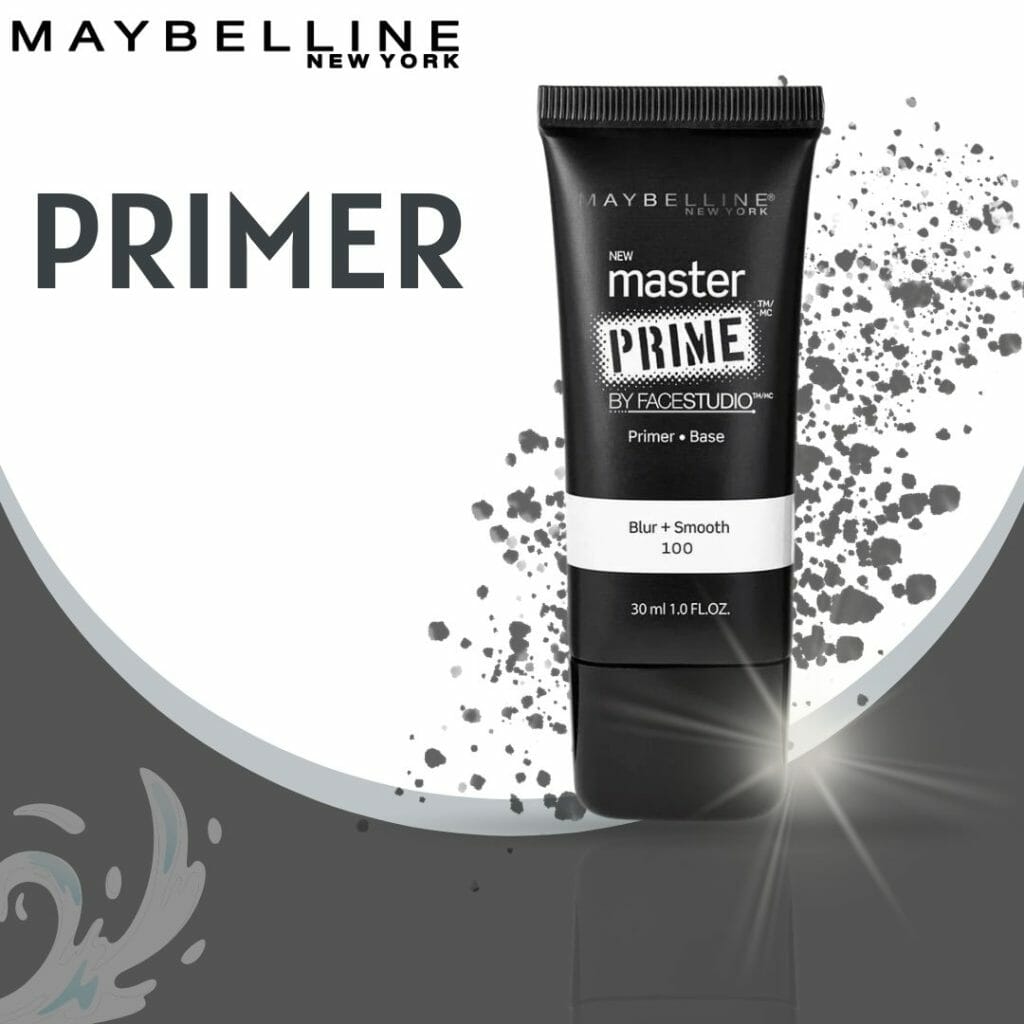 L'Oreal
L'Oreal Paris is another well known international brand of cosmetics and skincare items. It has some wonderful primers to offer for every skin type and needs. At L'Oreal, you will not be short of choices and will surely find something to meet your skin's needs. For example, if you are someone who spends most of her day outdoors, you can try L'Oreal Infallible Anti Fatigue Primer which is a premium quality makeup primer especially made for those who wear makeup and have to work outdoors. It moisturises your skin and energises dry and dull looking skin by renewing its overall vitality. The formula has glycerin as a major ingredient that draws moisture in and strengthens the skin barrier keeping pollutants away.
L'Oreal Paris Infallible Mattifying Primer is another good quality makeup primer for oily skin. It comes in a gel form and gives a mattifying effect to your skin. It prepares your skin for makeup and smoothens it by minimising the appearance of pores and spots. It is a great face primer for transforming your skin's texture and achieving an even surface with velvet-soft touch. It is super easy to apply as it glides seamlessly and smoothly on your skin and it helps your makeup to adhere to your skin for a long time.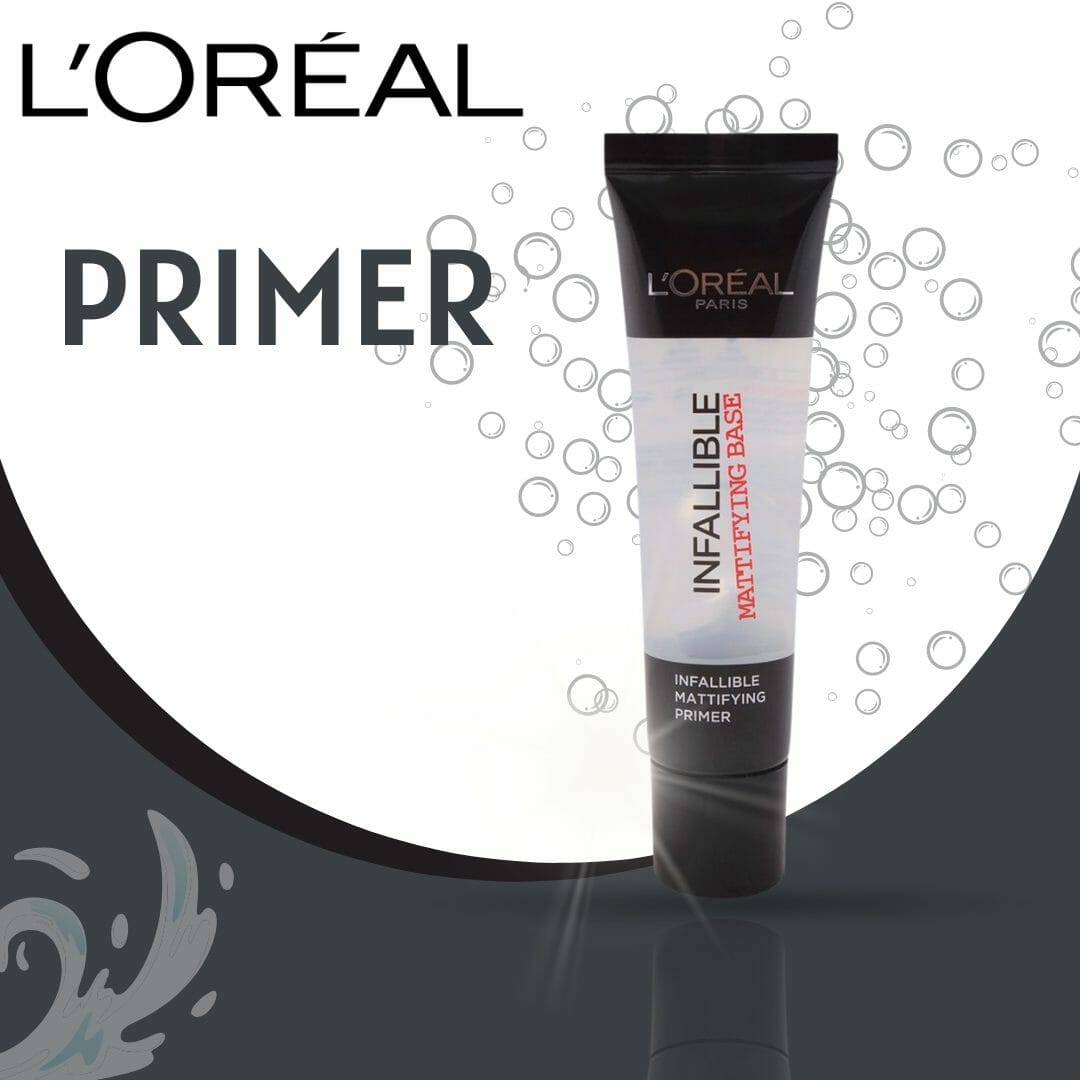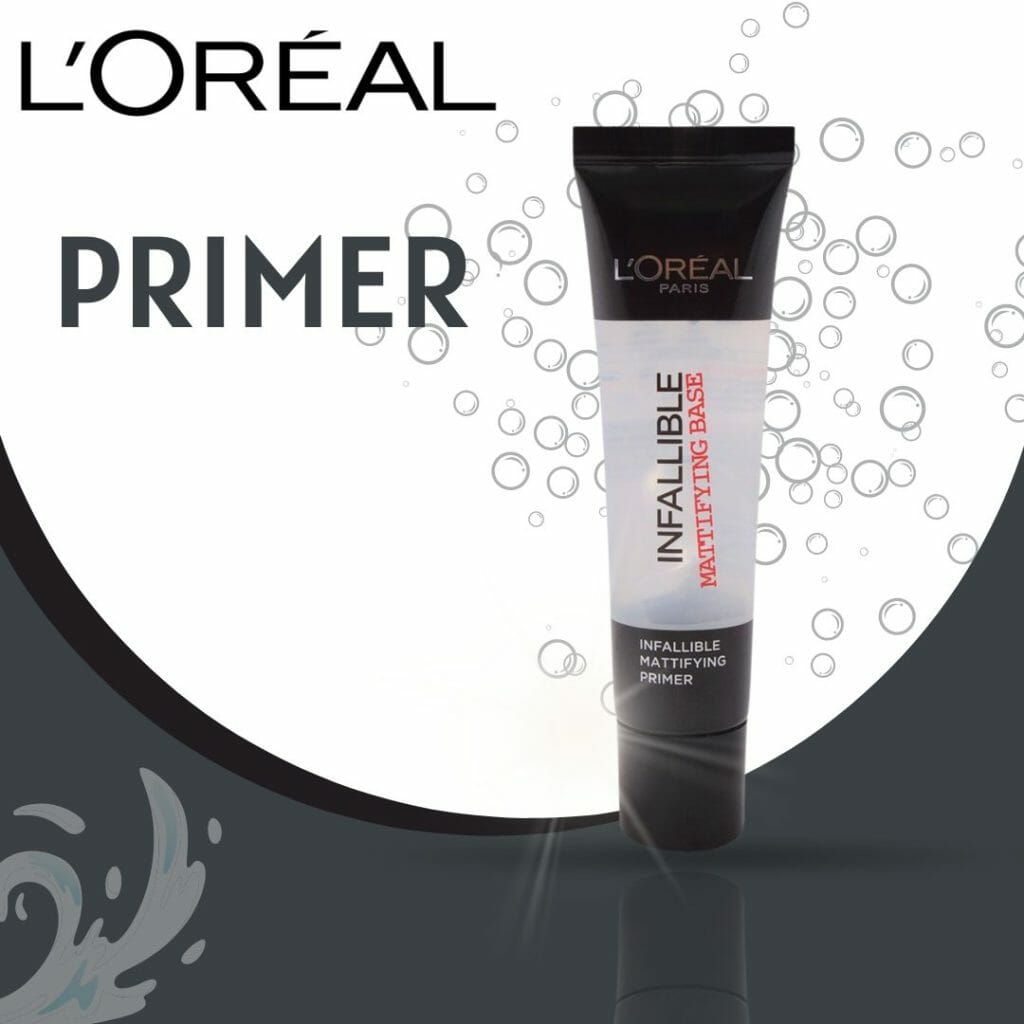 Dr Rashel
Dr Rashel is a cosmetics brand known for making highly effective skincare and cosmetics products with skin nourishing properties. It offers a product line of high quality face primers for all skin types. One of the best makeup primers by this brand is Dr Rashel 24K Gold Primer Serum which is an oil-controlling, anti-aging, whitening, pigmentation correcting face primer. It moisturises dull and dry looking skin with hyaluronic acid and 24K gold which also has acne treatment benefits to it. It improves skin texture and tone and increases staying-power of your makeup without feeling sticky.
Dr Rashel Vit C Niacinamide Brightening Primer Serum is another luxurious and light moisturising makeup primer with the goodness of Vitamin C Niacinamide and other skin-refreshing nutrients that is worth trying. It minimises the appearance of large pores and deeply moisturises your skin. Vitamin C Niacinamide is a mild skin refreshing ingredient that restores radiance and health to your skin.