Your skin is exposed to several pollutants daily, which means that it needs cleaning and proper moisturising to remain looking healthy and fair. This is where a whitening cream comes into play. Fairness creams lighten the complexion of the skin while keeping the skin healthy and hydrated without causing the skin issues like blocking your pores. If fair complexion is one of your dreams, then you have come to the right place. In this article, I have listed some of the best Whitening cream in Pakistan offered by top reputed brands. However, before you shop for fairness creams, here are some things you need to give attention to:
Things to Consider While Buying a Whitening Cream
The hyperpigmentation or uneven skin tone is usually a result of excessive production of melanin, there are various factors that cause hyperpigmentation. Taking care of these issues can help you a great deal in improving the skin tone. Some of these factors are:
Extreme hormonal imbalance
Exposure to the harmful ultraviolet rays from the sun
Exposure to pollution can cause spots and blotches on the skin
Skin conditions like vitiligo and tinea versicolor lead to an uneven skin tone
Fairness creams in Pakistan give the best results when applied overnight. Fairness creams usually do not address the skin conditions like blemishes, dark spots and acne. So if you have any issues like that, it is better to take care of them first.
Ingredients to Look for When Choosing a Fairness Cream
It is important to check out the ingredient list of the product you are going to apply on your facial skin. Make sure there are no ingredients that you are allergic to. Also, look out for the chemicals and synthetic ingredients. Try to find a fairness cream that has one or more of the following ingredients:
Maris Sal:
Maris Sal is a salt extracted from the dead sea. It is rich in nutrients and minerals that help in decreasing skin problems and skin allergies. It also prevents skin ageing, detoxifies the pores and removes dead skin, leaving smooth and fresh looking skin.
Laminaria Japonica:
It is an extract of brown seaweed which is rich in vitamins and minerals that keep your skin moisturised and reduces inflammation and dryness. Products that have laminaria japonica tend to make your skin smooth and soft and reduce the pigmentation.
Vitamin B3:
Vitamin B3 is a boon for the skin. It helps even the skin tone and decreases wrinkles, hyperpigmentation and fine lines.
Best Whitening Cream in Pakistan
Arena Gold Beauty Cream
Arena Gold Beauty Cream is formulated to clean your skin from dirt and pollution and bring out the radiant skin from underneath. It tackles numerous skin problems including pimples, dark circles, spots, black heads and acne marks. It also comes with anti ageing ingredients that prevent premature ageing and remove wrinkles and fine lines. Arena Gold Beauty Cream can also be your daily dose of moisturiser with UV protection. It is alcohol-free and packed with natural ingredients which makes it suitable for all skin types.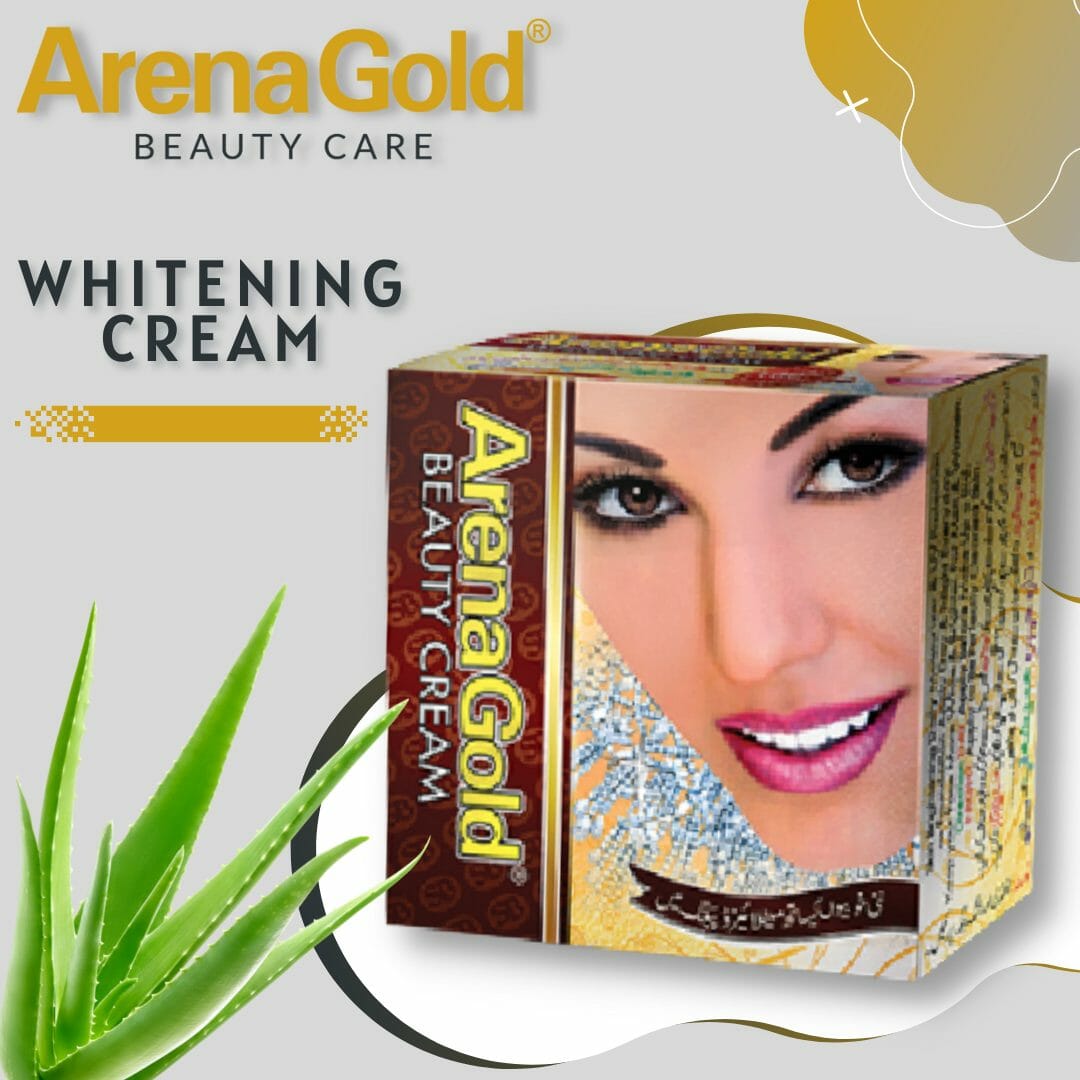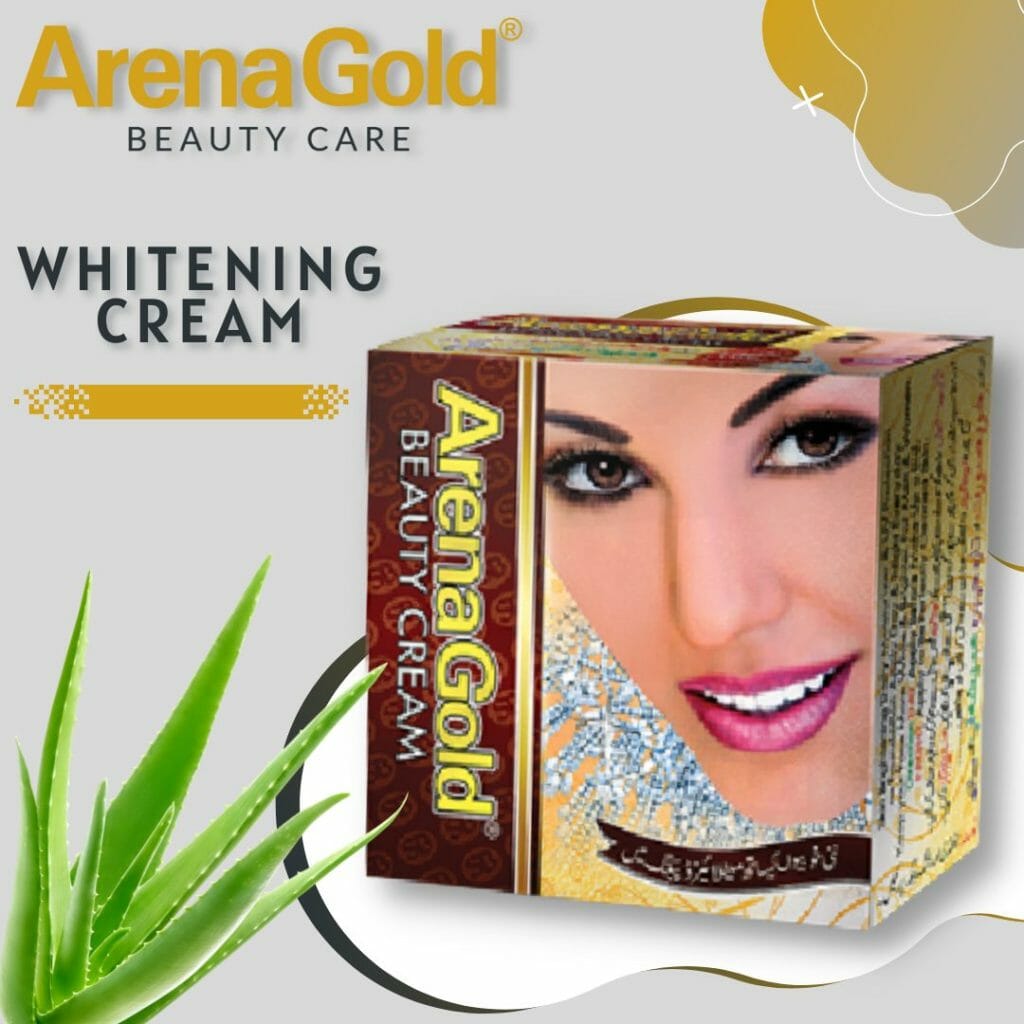 Delicate Whitening Beauty Cream
Delicate Whitening Beauty Cream has been created to protect glimmering skin and provide care and love your skin needs. It fades away the marks and skin imperfections to leave you with a healthy and glowing skin within a couple of weeks of use. It is infused with nourishing and hydrating ingredients that absorb deep inside your skin and work from underneath.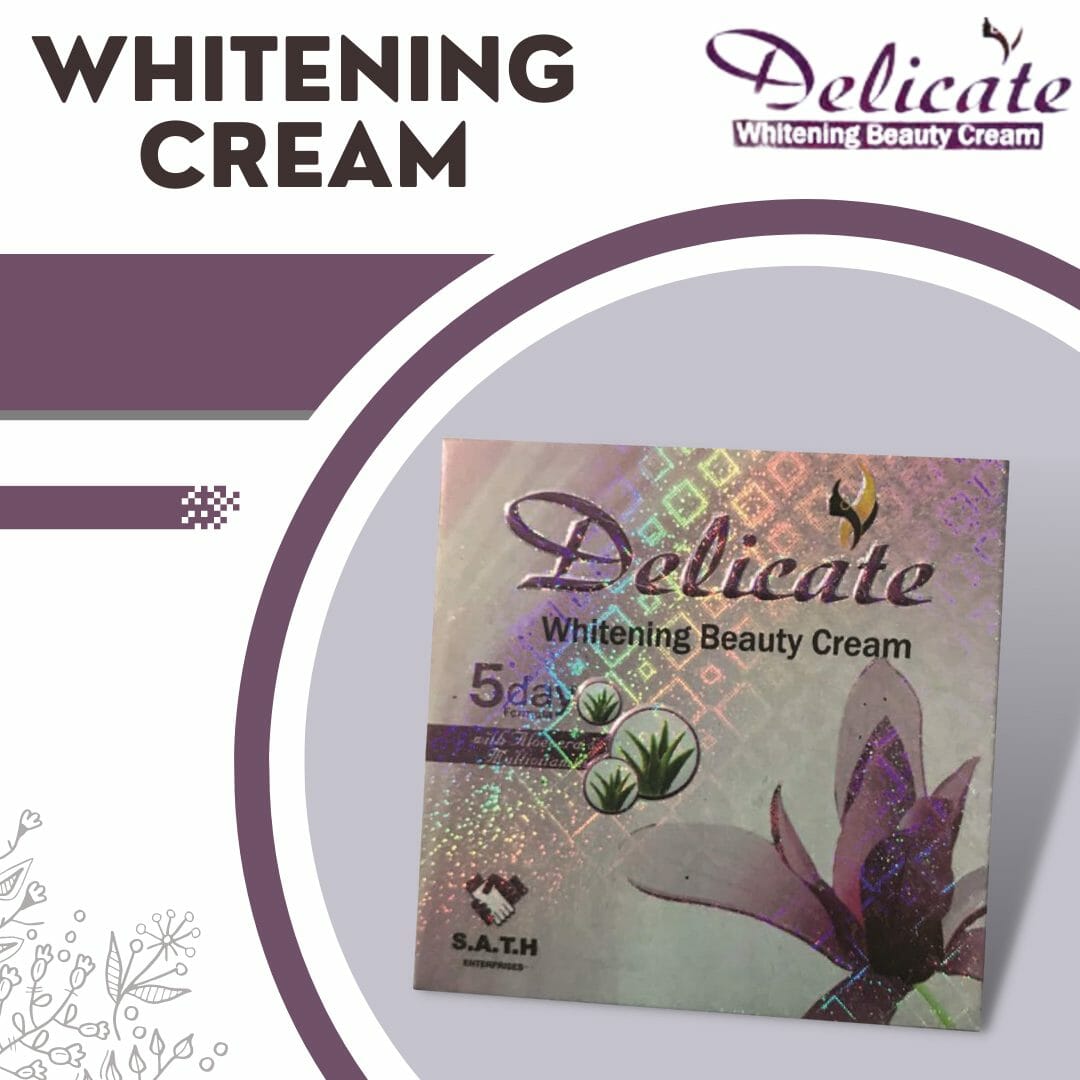 Dr Rashel 24K Gold Collagen Whitening Cream
Dr Rashel 24K Gold Collagen Whitening Cream has a unique formula containing tiny beads of real gold and collagen which replenish your skin with moisture and nourishment. It is a perfect solution for uneven skin tone, to get rid of wrinkles, pimples and other imperfections. The collagens improve the elasticity of skin and prevent premature ageing.
Another whitening cream by this brand is Dr Rashel Black Whitening Cream. It is especially formulated for brightening skin on private parts such as underarms and bikini line. It is infused with collagens that penetrate in the skin and brighten the skin from underneath. You will start seeing the results within half a month of its use.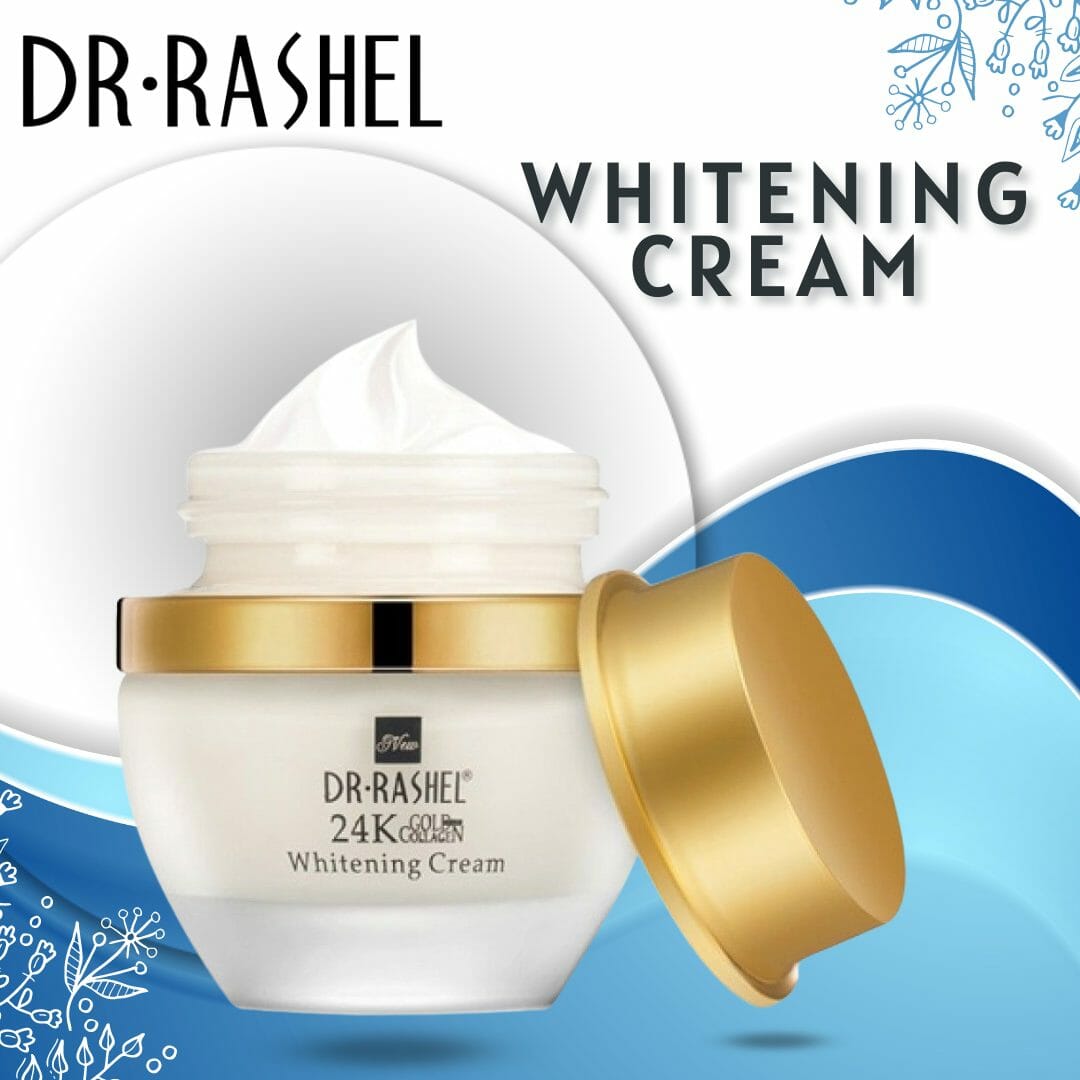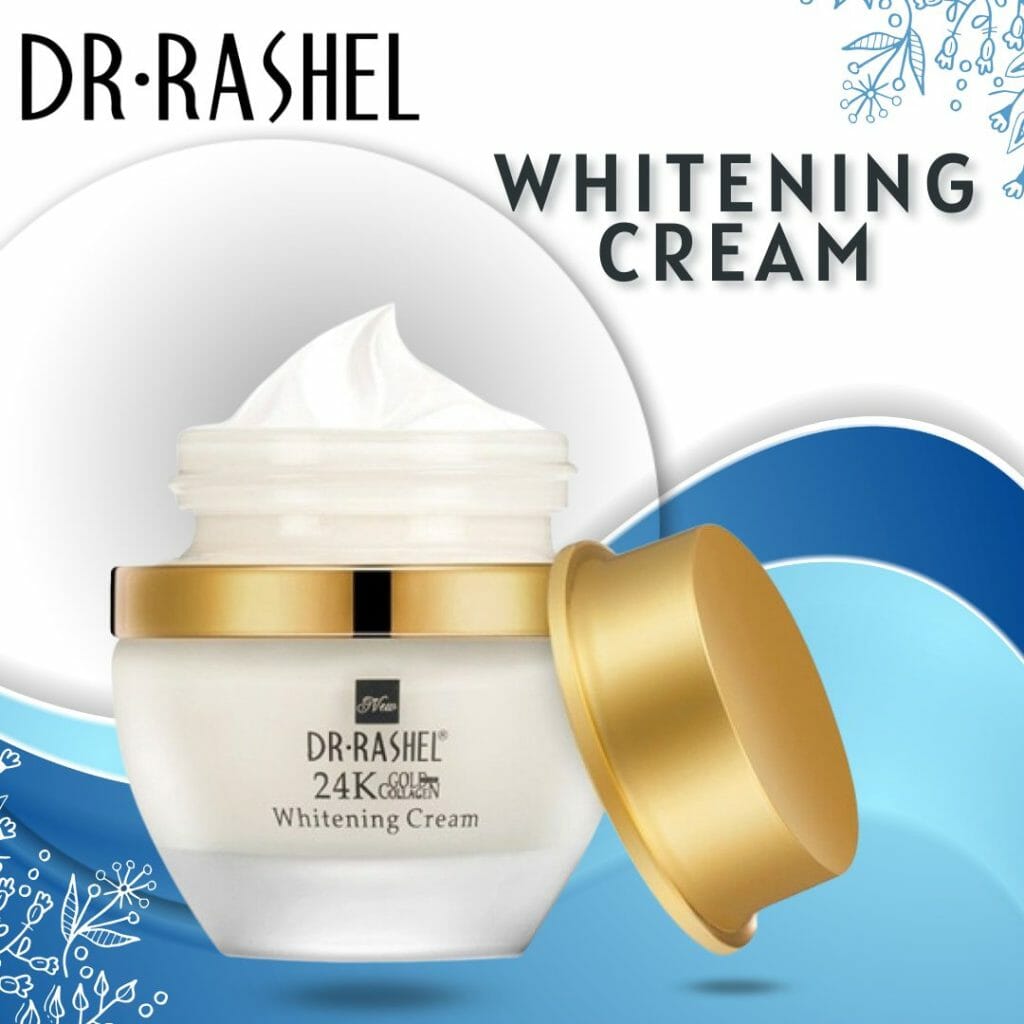 Due Beauty Cream
Due Beauty Cream is another well known and effective whitening cream in Pakistan. It has an advanced UV protection and skin whitening formula that delivers ever-lasting fairness to your skin. It is enriched with whitening vitamins and Sun Protective Factor of 24 which protects your skin from 95% of UVA and UVB rays coming from the sun. It absorbs in the skin without leaving any greasy residue on your skin which not only makes it fairer but it also eliminates pores and spots. Due Whitening Cream is a natural cream that makes your skin complexion fairer with the goodness of sandalwood instead of dangerous chemicals.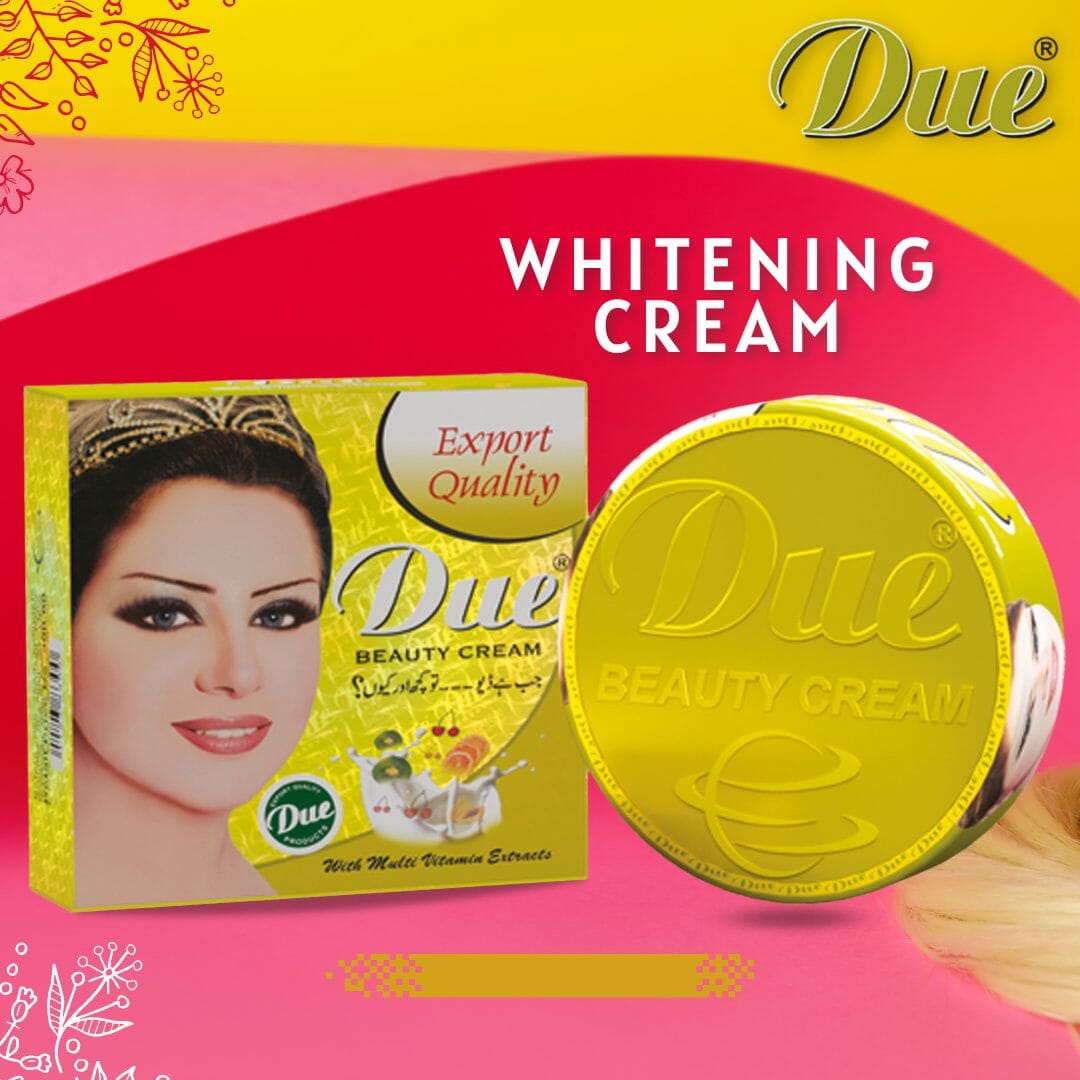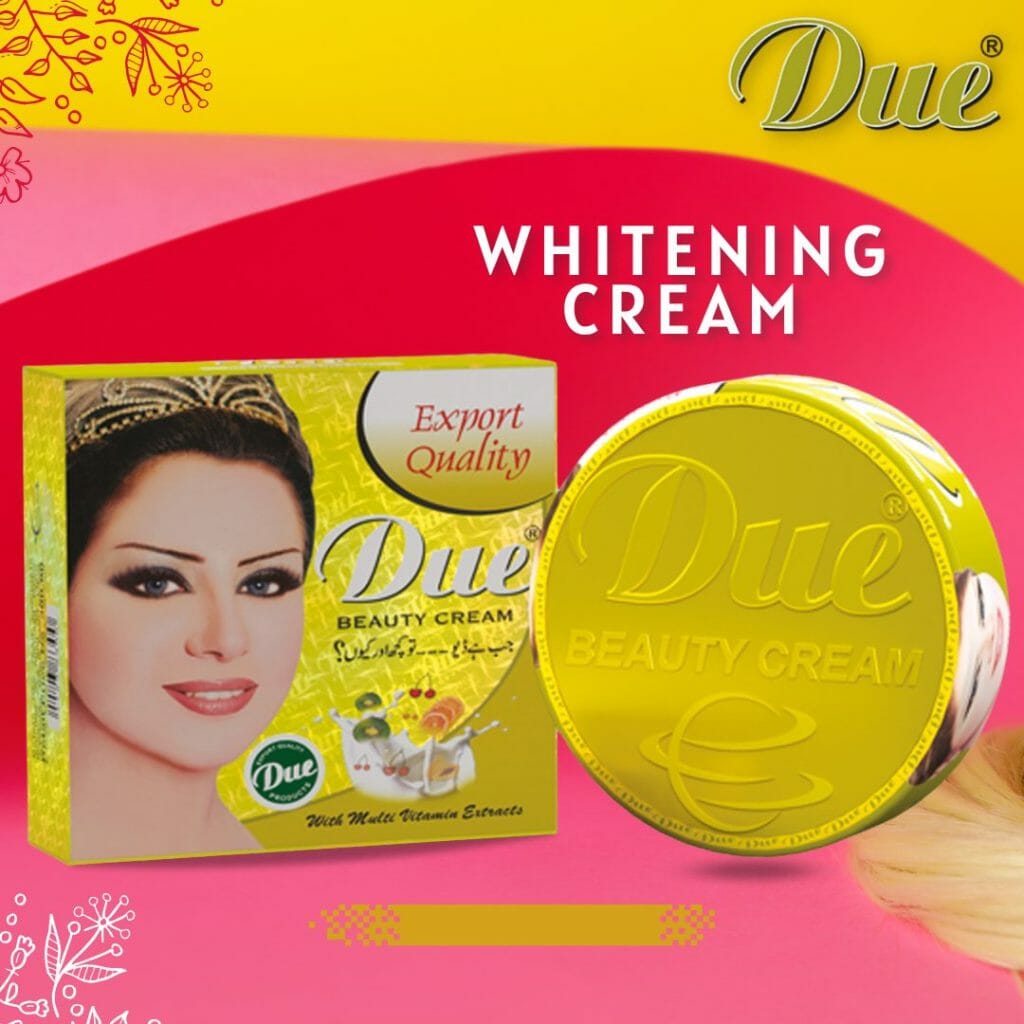 Estelin
Estelin Sun Cream SPF 90 For Anti-Aging & Whitening is an anti-ageing and whitening sunscreen that makes your skin fairer while effectively protecting your skin from UV rays and prevents melanin creation. It also treats hyperpigmentation and premature skin ageing while lightening, moisturising and keeping your skin young. The formula contains antioxidants with vitamin A and niacinamide which speeds up skin repair and evens out skin tone.
Another brilliant whitening cream by Estelin is Amazonian White Clay Mask. It is packed with nourishing ingredients such as aloe vera and white tea extracts which are rich in antioxidant and vitamin C. It draws out dirt, oil and toxins to unclog pores, reduces fine lines and wrinkles, eliminates sun damage and replenishes firmness keeping your skin looking youthful and healthy.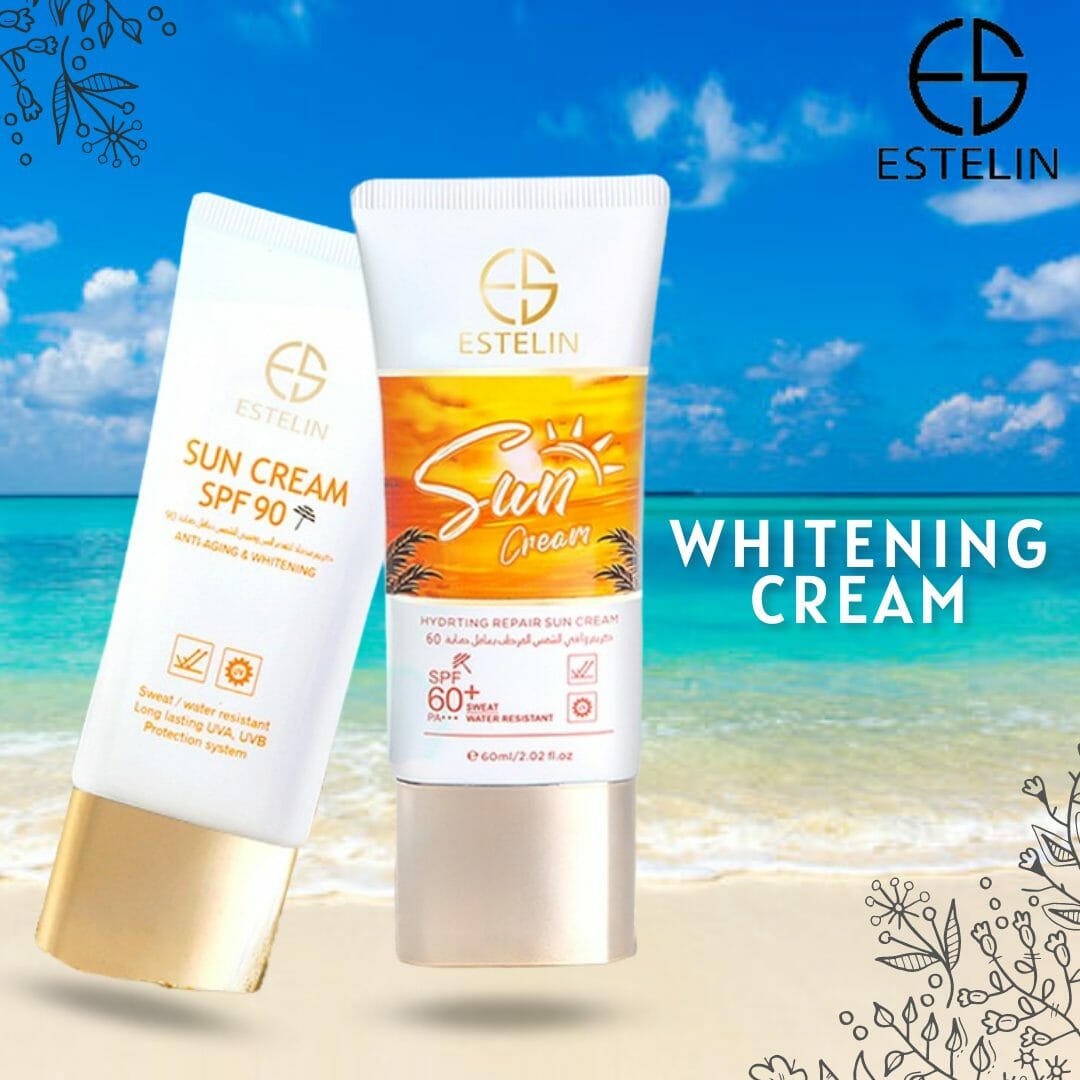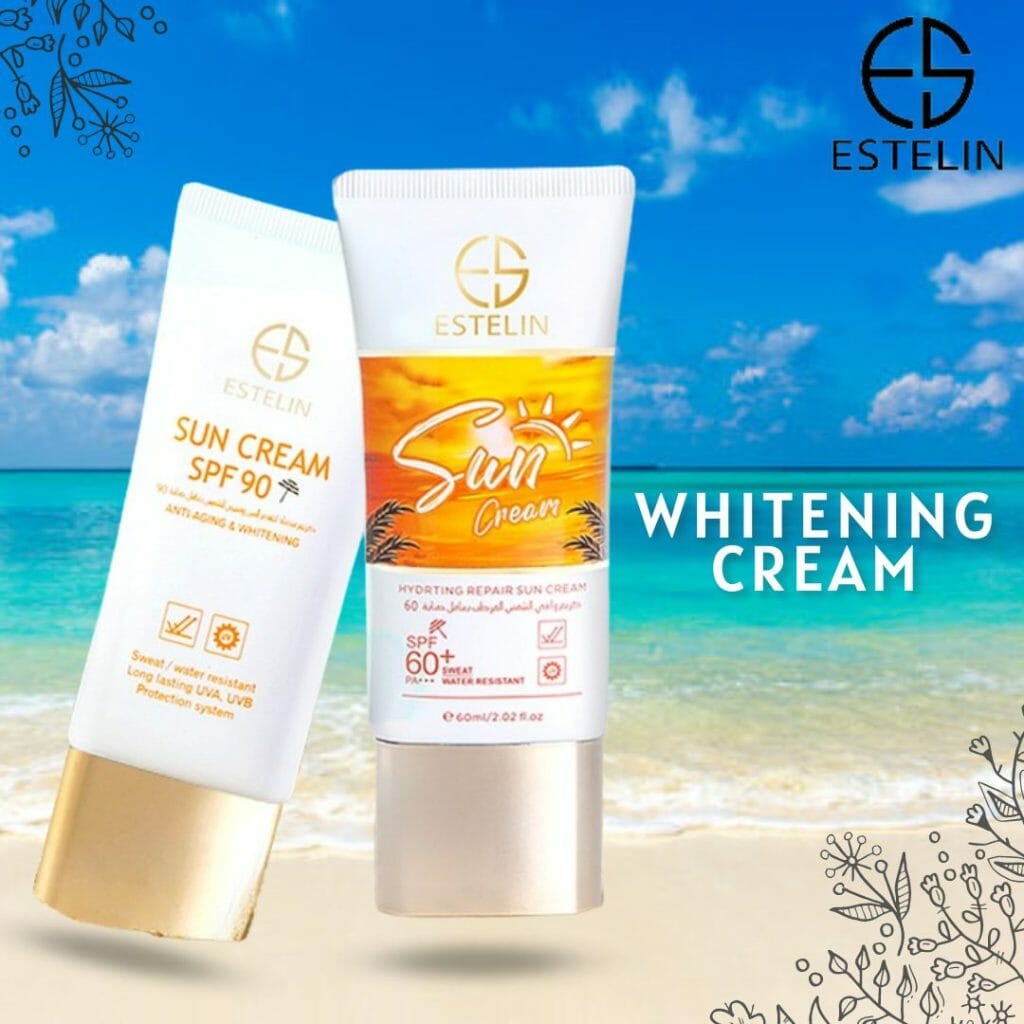 Face Fresh Beauty Cream
Face Fresh Beauty Cream is one of the trusted and proven whitening cream in Pakistan. It lightens hyperpigmentation while reducing dark spots and pimples. It doesn't have any side effects as it is free of potentially dangerous chemicals and is equally beneficial for all skin types.
Face Fresh offers another whitening cream with advanced and highly effective formula in Face Fresh Gold Cream. It comes with superior beautifying power that protects your skin from sun damage, removes wrinkles, scars, acne and adds a glow of fairness to your skin. Its gold formula contains moisturisers, herbal extracts, and vitamins that nourish and hydrate your skin without any side effects of harmful chemicals.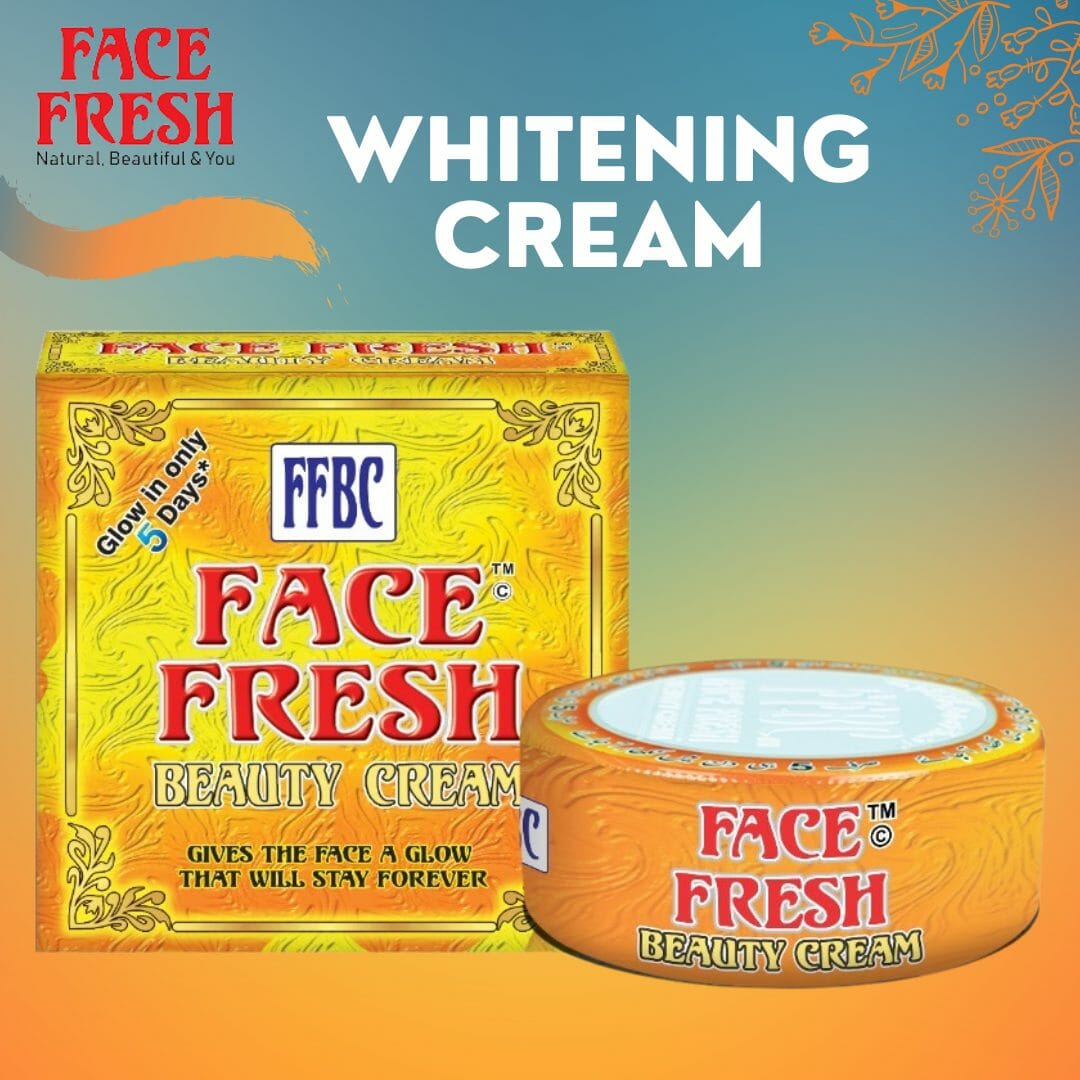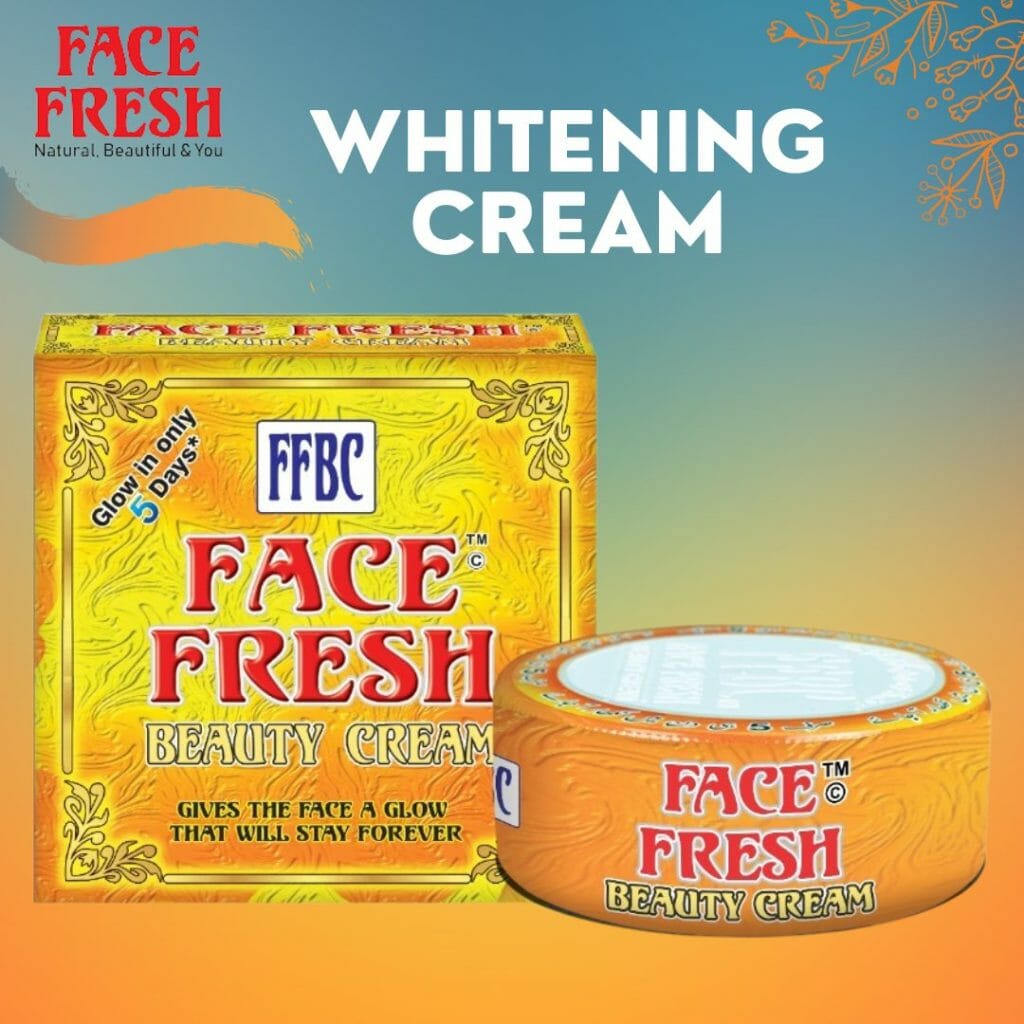 Fair & Lovely Crystal Bright Beauty Cream
Fair & Lovely Crystal Bright Beauty Cream is a premium quality skin whitening cream that leaves your skin properly cared for and glowing. It goes deep in your skin and works to achieve spotless and radiant skin for you by removing dark spots and blemishes. It has a soft creamy texture that makes it easy to apply and absorb rapidly in your skin to treat hyperpigmentation and uneven skin tone. The cream also offers adequate UV protection to your skin making it soft and tender.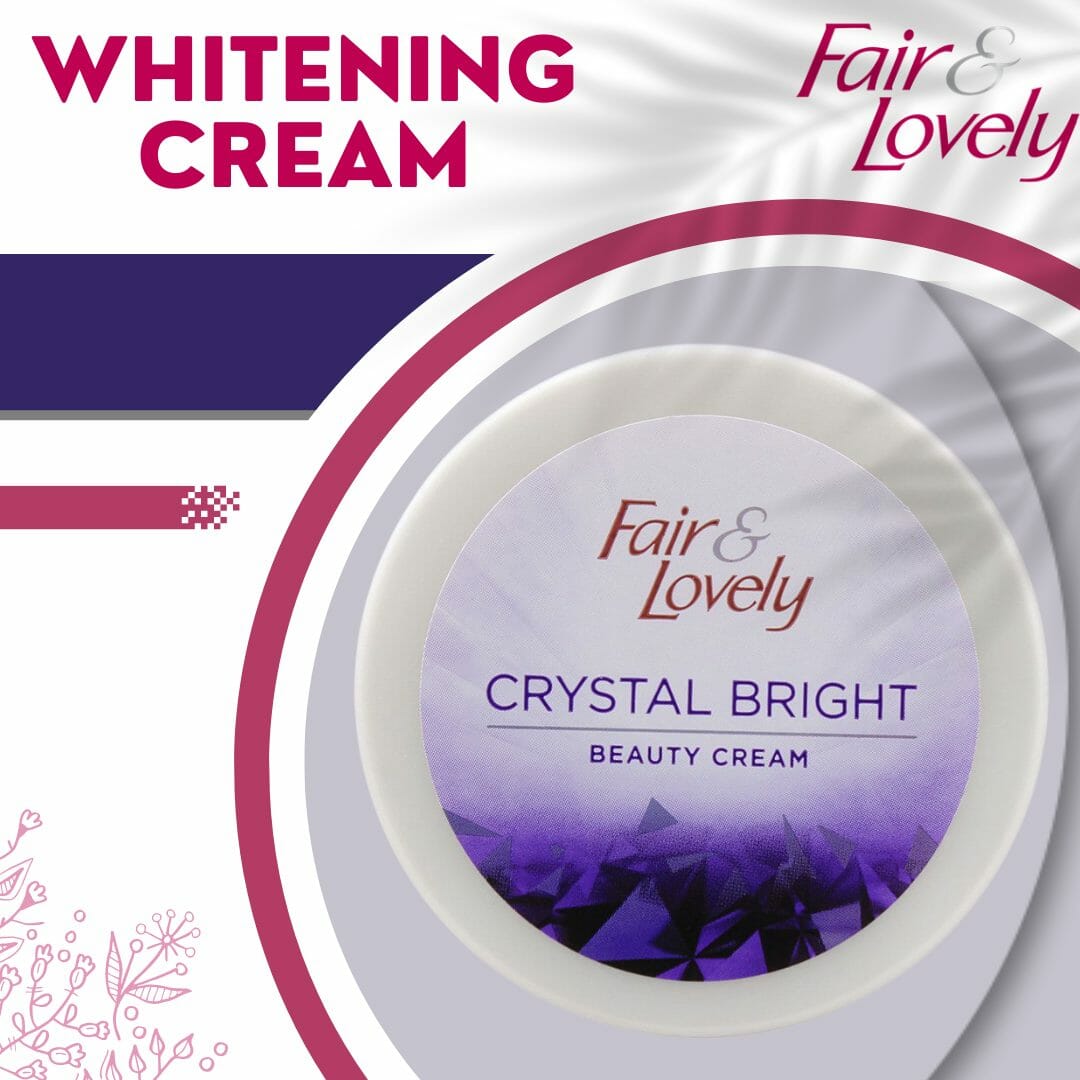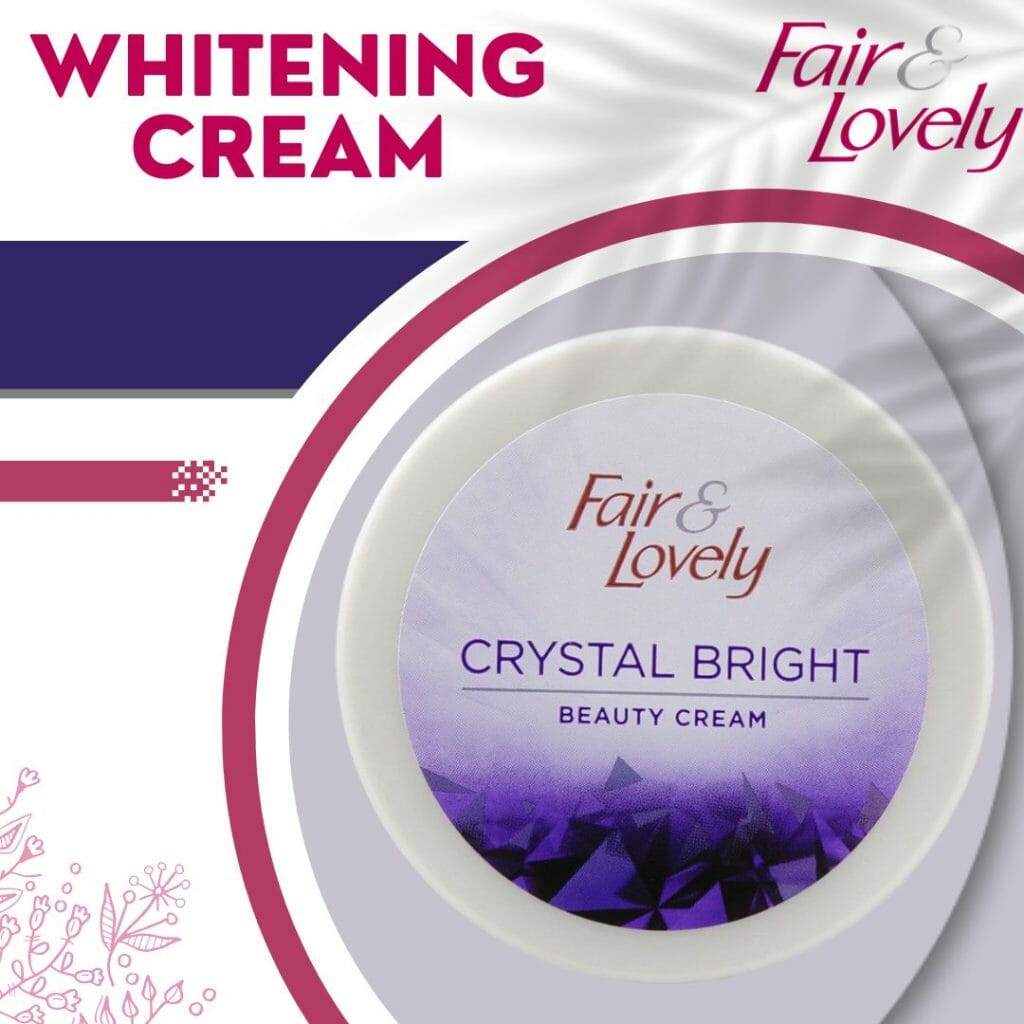 Faiza Beauty Cream
Faiza Beauty Cream is one of those beauty creams in Pakistan that take the market by storm. It contains a revolutionary formula that refines natural beauty and adds freshness to your skin. It also removes pimples, hyperpigmentation, freckles and other skin imperfections. You can use it day or night for daily skincare and glow. It works effectively to nourish, moisturise, brighten skin, remove pigmentation, signs of premature ageing and tan. It clears your skin, makes it hydrated regardless of your skin type.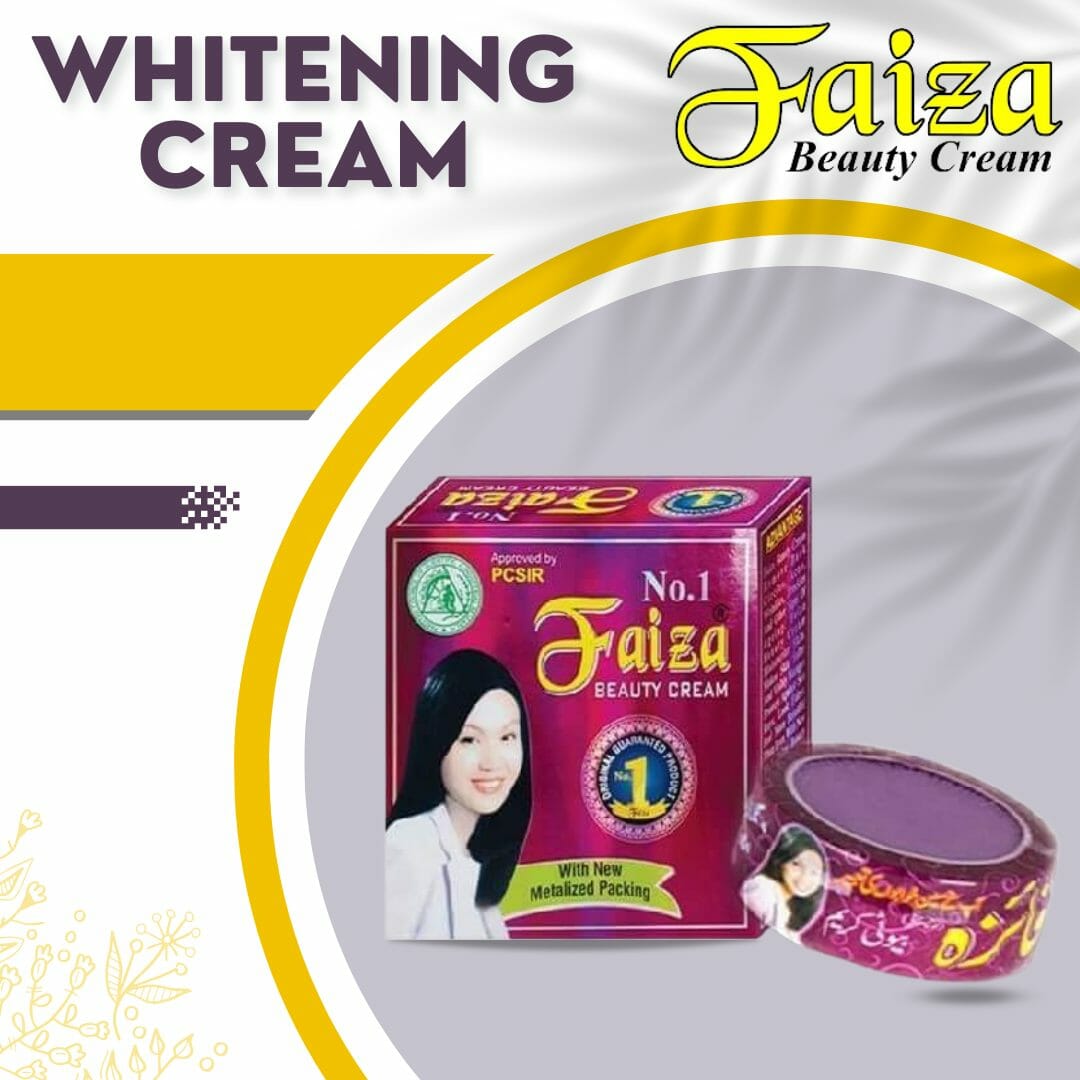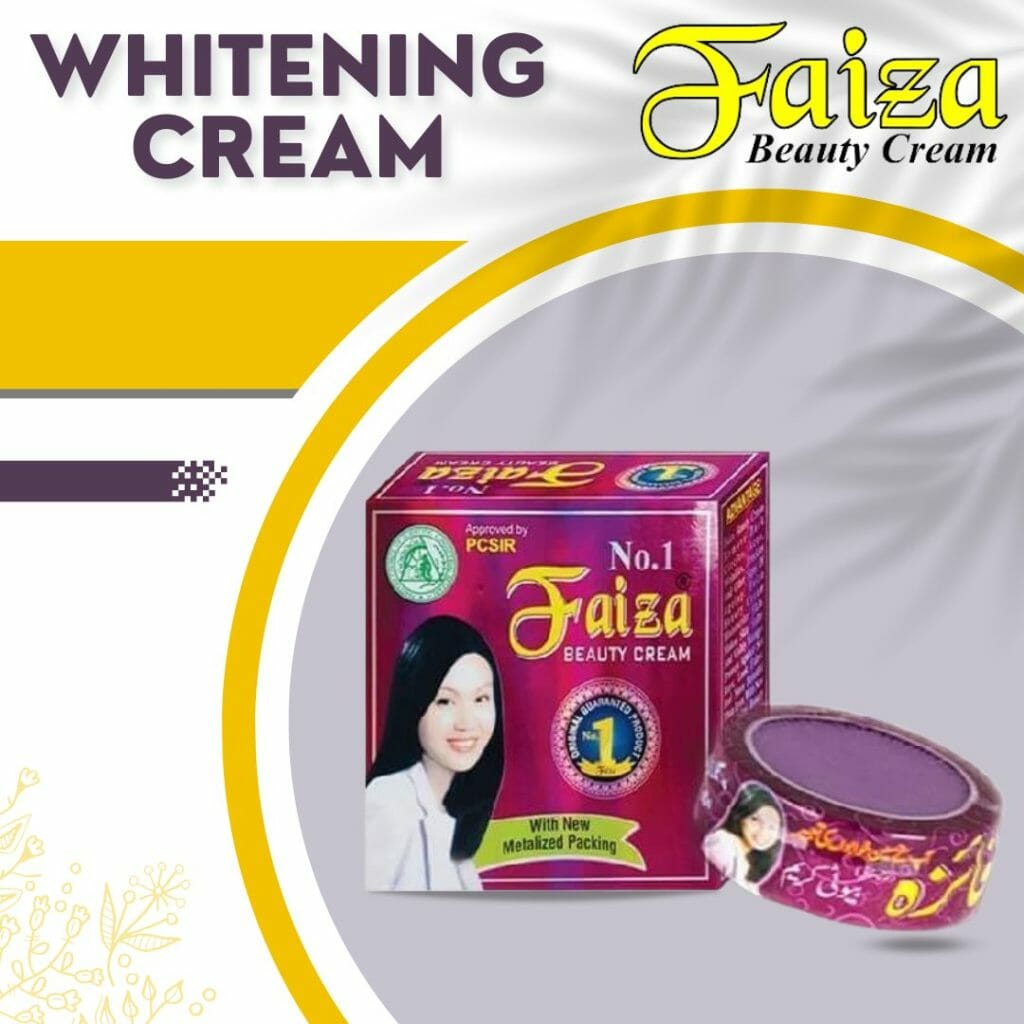 Gale Beauty Cream
Gale Beauty Cream is infused with the goodness of saffron and milk protein that restores health and glow to your skin while removing acne marks, dark spots, age spots, freckles and discoloration. The saffron and milk protein work together against hyperpigmentation and skin imperfections to leave you with radiant and youthful looking skin. It is suitable for daily use and works perfectly on all skin types, especially dry and sensitive skin types.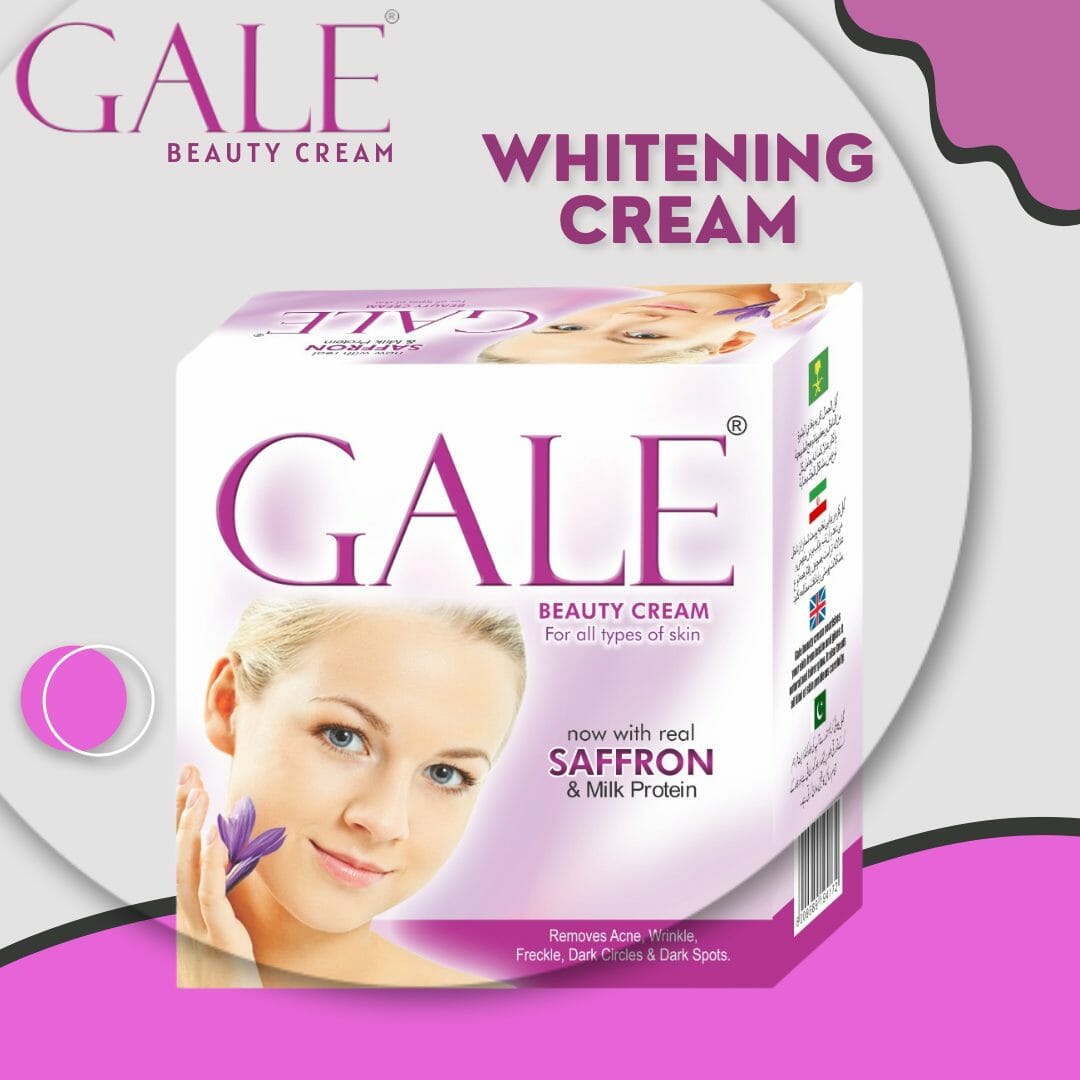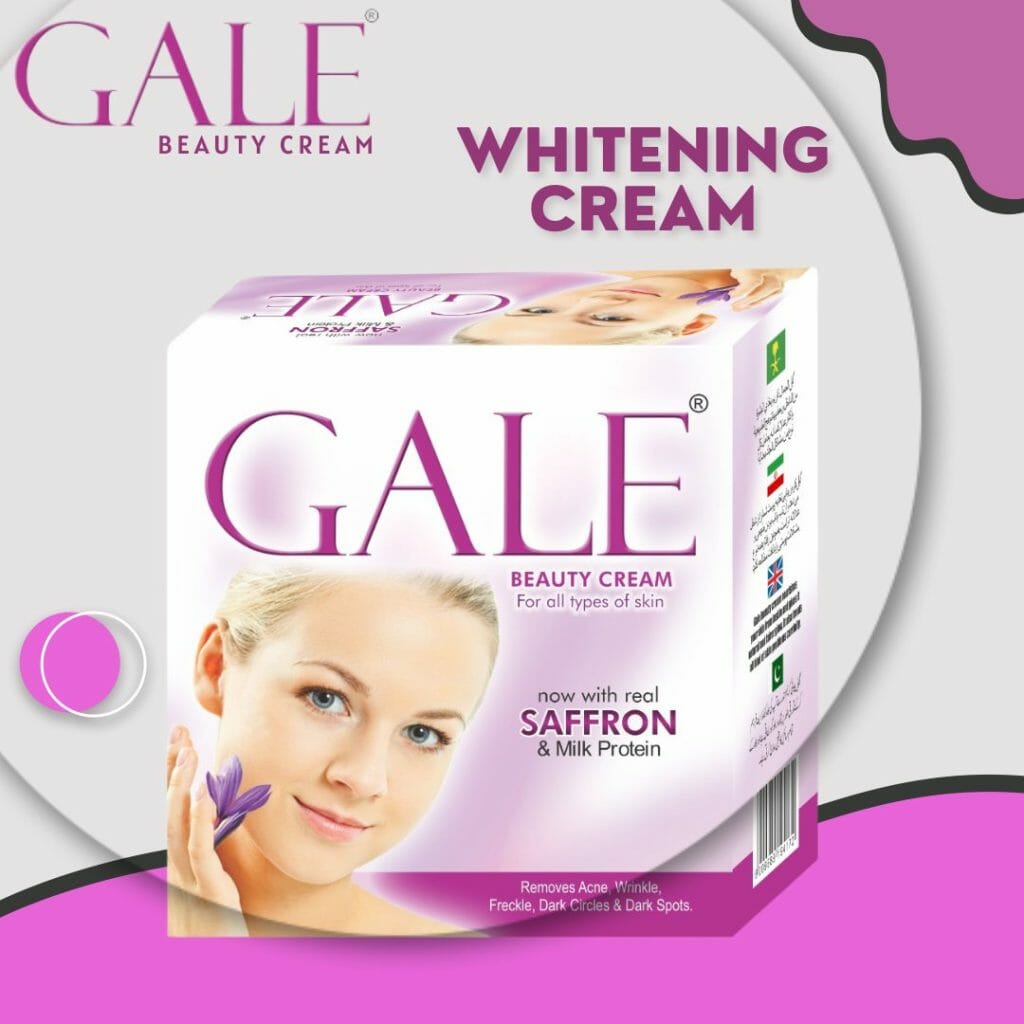 Gipsy Amazing Cream
Gipsy Amazing Cream is enriched with highly nourishing oily compounds that give its creamy texture. It works to clear pores to eliminate pimples, marks, and blackheads making your skin soft and beautiful. Apart from brightening your skin, it also protects your skin from hazardous climatic effects. It is particularly effective on dry skin however if you have sensitive skin, you can benefit from this cream by adding petroleum jelly or shea butter to it and applying them together.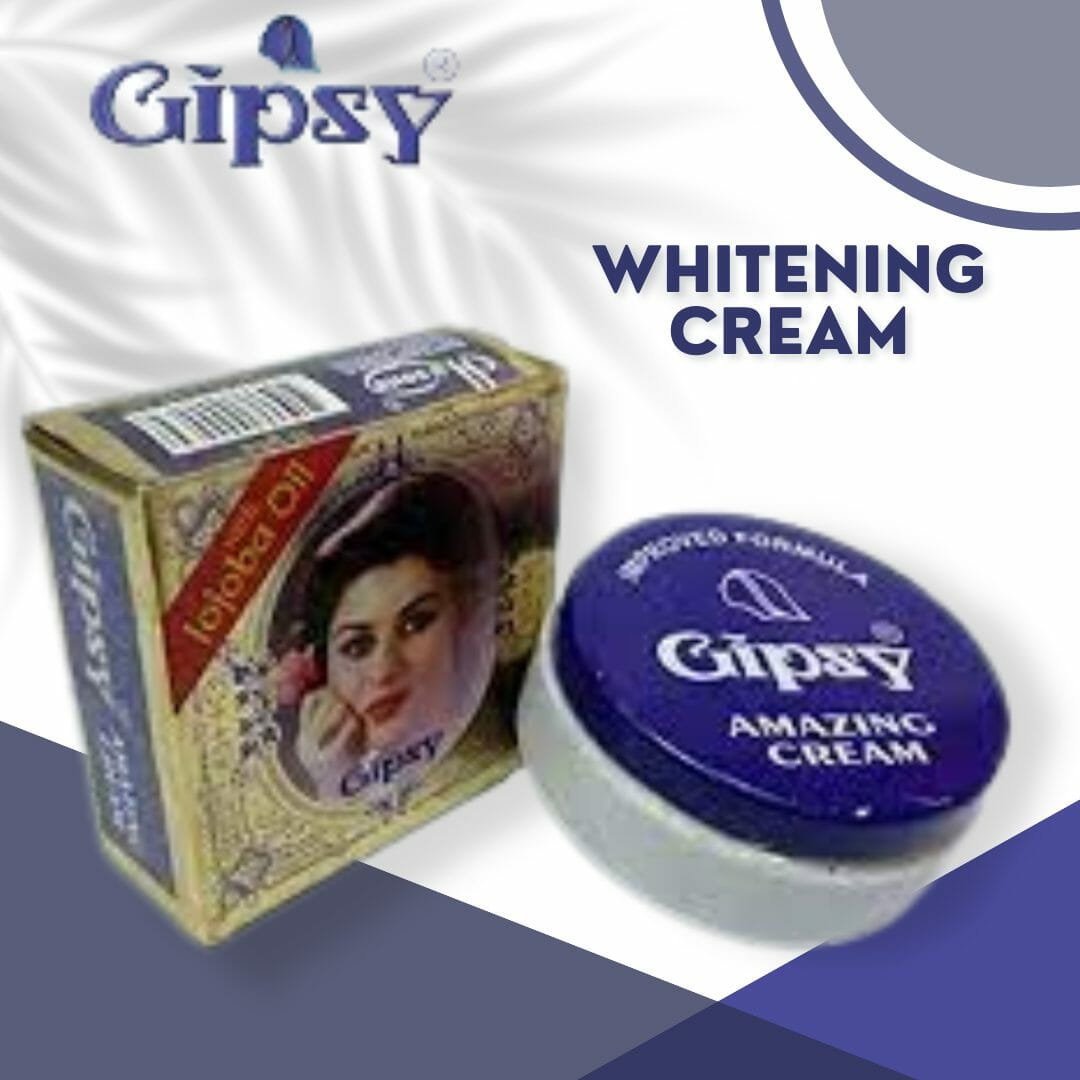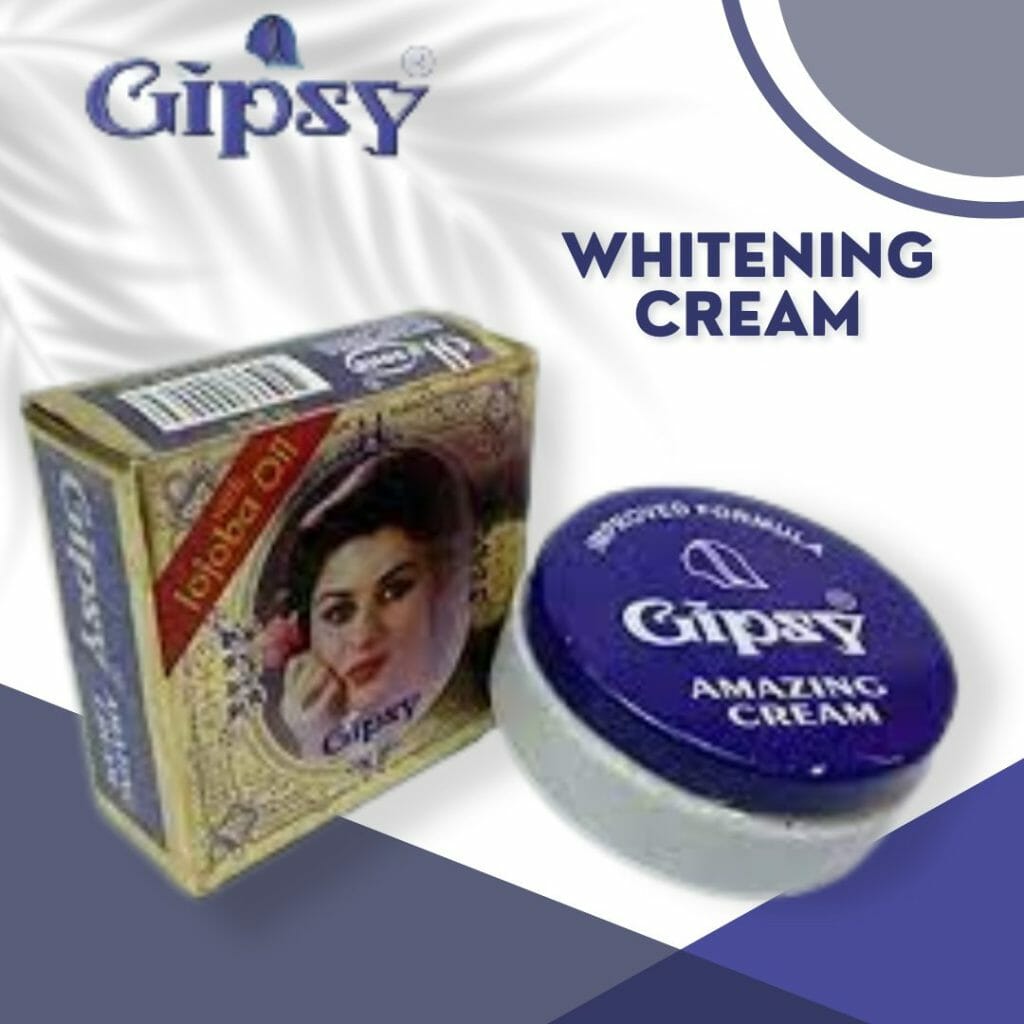 Golden Girl Multivitamin Skin Whitening Cream
Golden Girl Multivitamin Skin Whitening Cream is a multitasking natural white day cream. It is enriched with amino acids and multivitamins that help to improve the complexion of your skin. It helps you get rid of the spots, marks, scars and wrinkles leaving smooth and clean skin behind. Vitamin C, E, D3 and K in the formula improves blemishes and uneven skin tone while correcting fine lines and creases to give you a youthful look.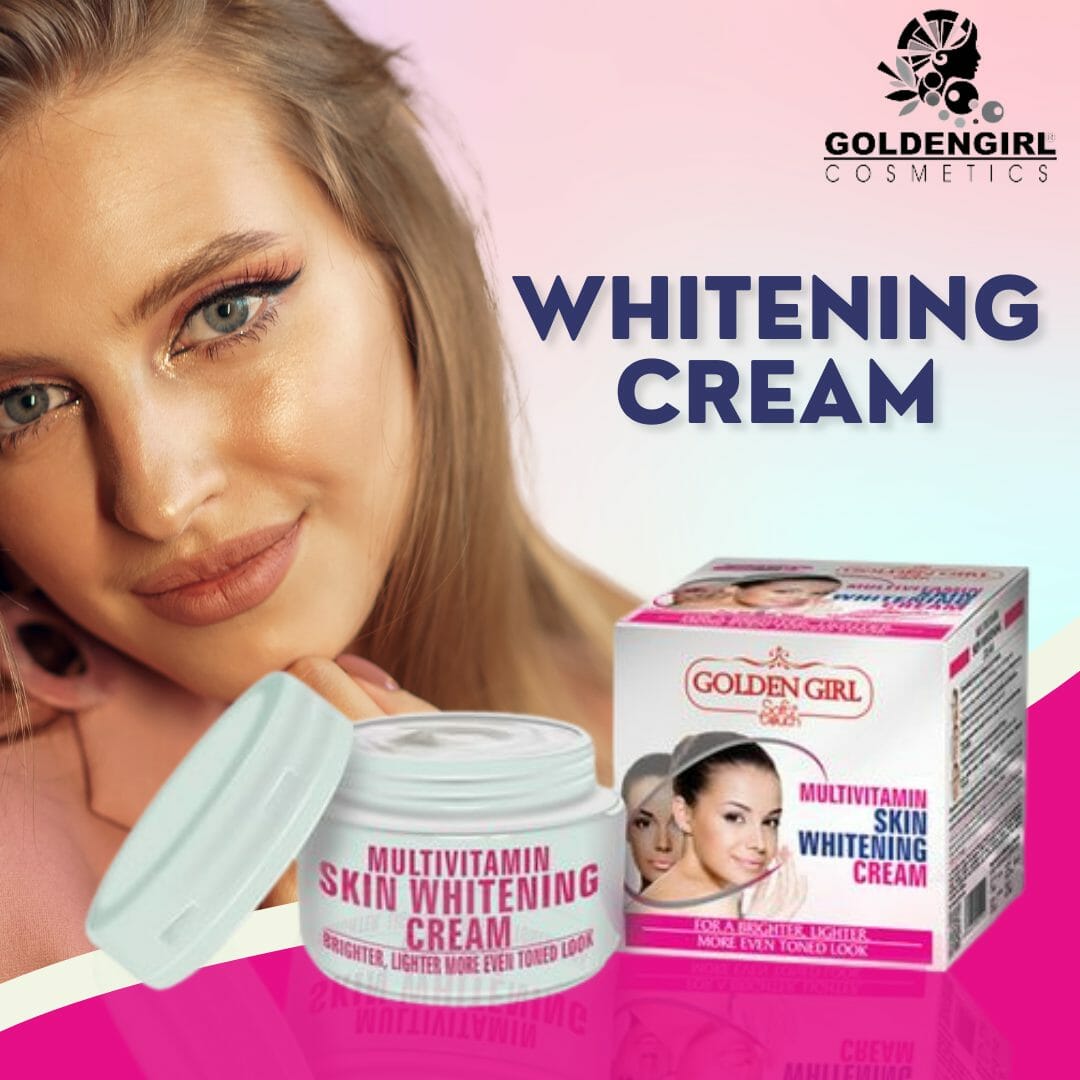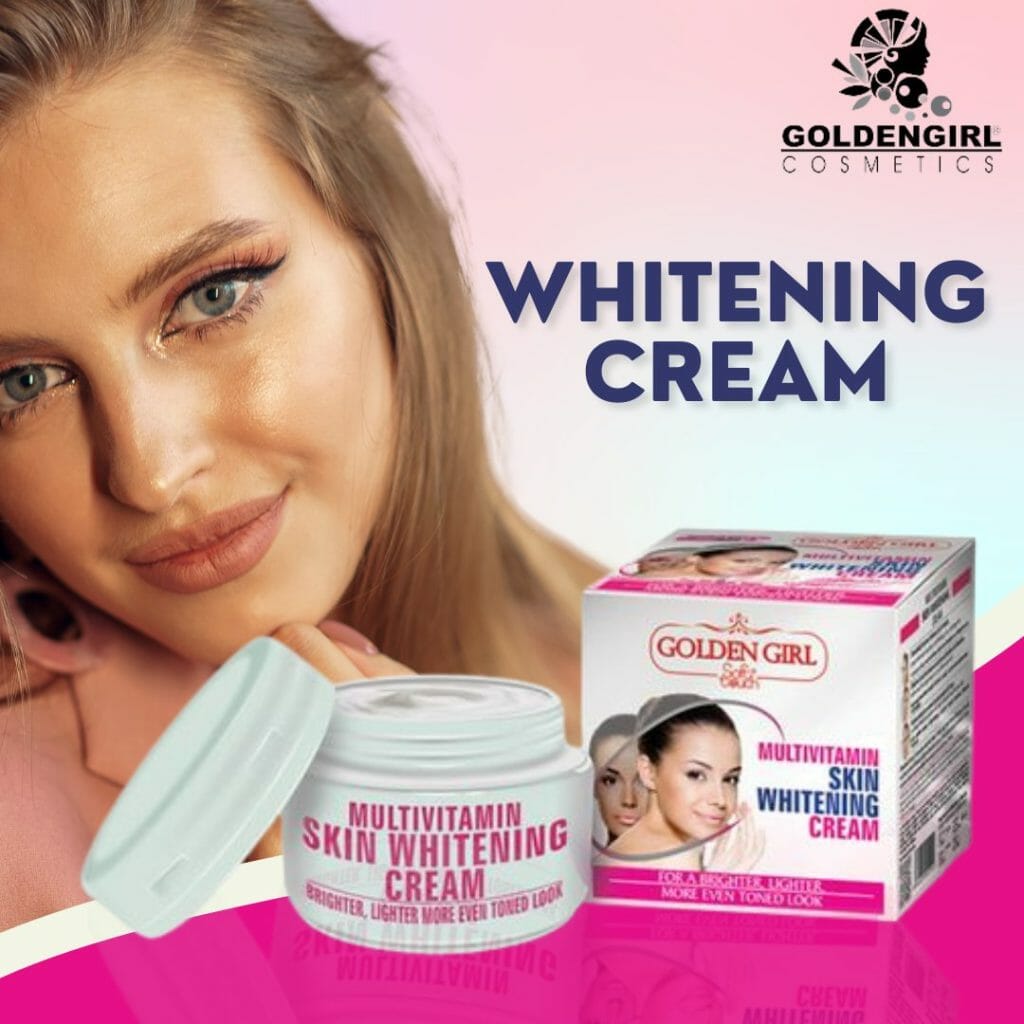 Golden Pearl Beauty Cream
Golden Pearl Beauty Cream is another skin lightening fairness cream which is known for its quick results. It clears away pimples, marks, hives, under eye shadows, wrinkles and other skin imperfections leaving smooth and soft skin behind. It has also proven to be effective for getting rid of acne problems and pimples. However, dermatologists advise against using this cream over a prolonged period of time as it makes your skin thinner which can make it sensitive. It is useful if you are looking for a quick and short term change in your complexion but if you want ever lasting change, you should look for other options.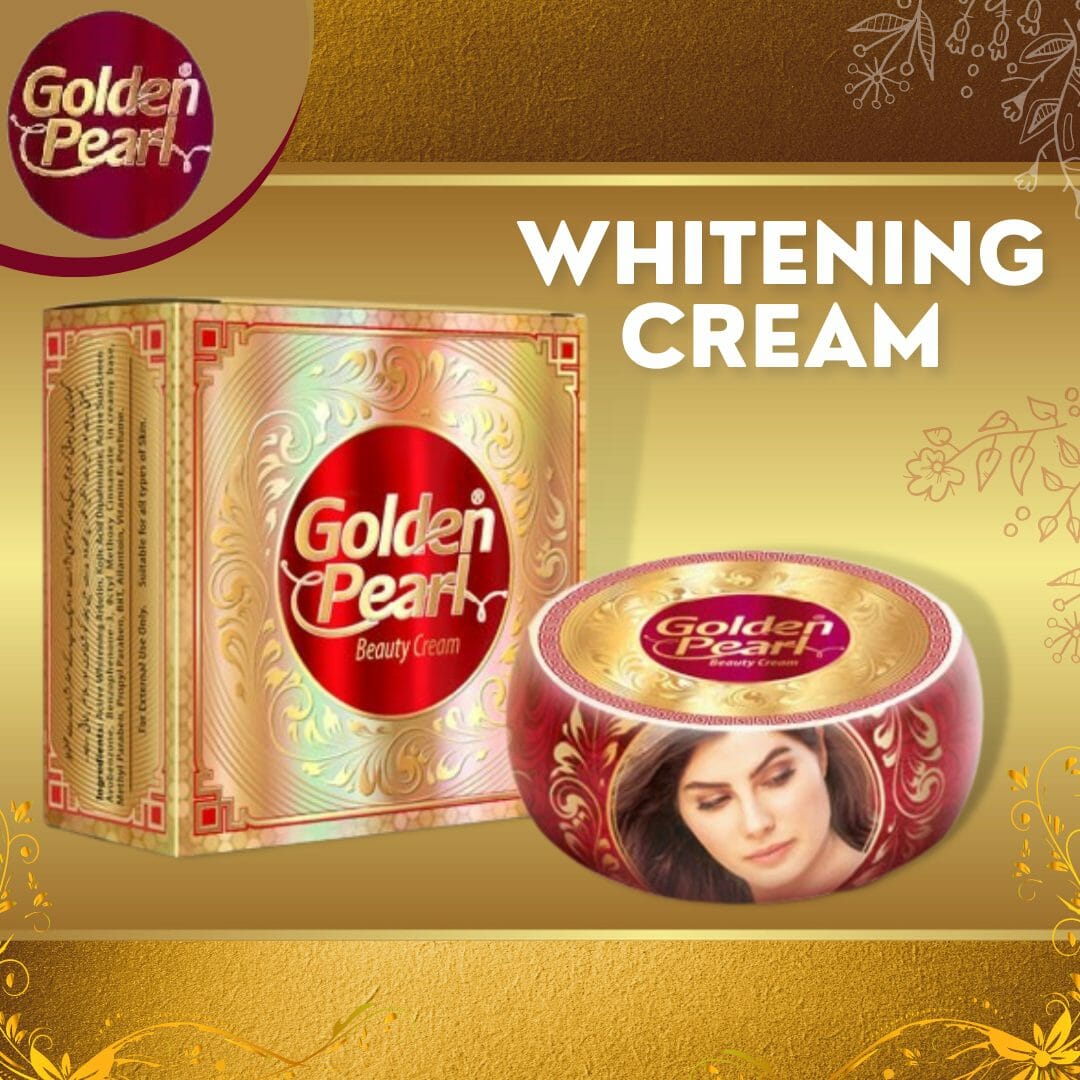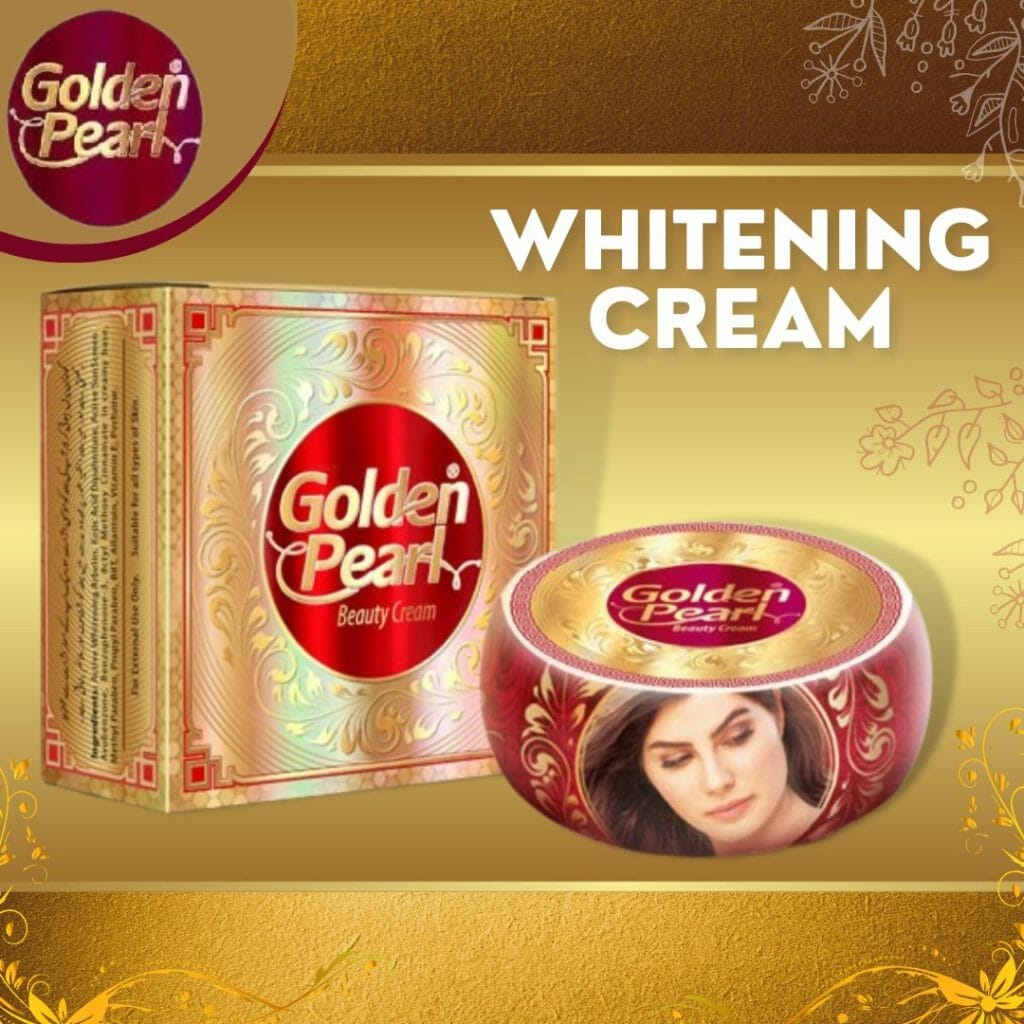 Pond's White Beauty Spot-Less Fairness Cream
Pond's White Beauty Spot-Less Fairness Cream is a revolutionary anti-spot solution by Pond's. It clears away hyperpigmentation and stubborn dark spots while protecting your skin from sun rays. It has an anti-spot formula containing Pro-vitamin B3 which penetrates deep into the skin and lightens dark spots from inside giving a radiant glow to your skin. It brings out the natural, fairer complexion of your skin by restricting melanin production on your skin.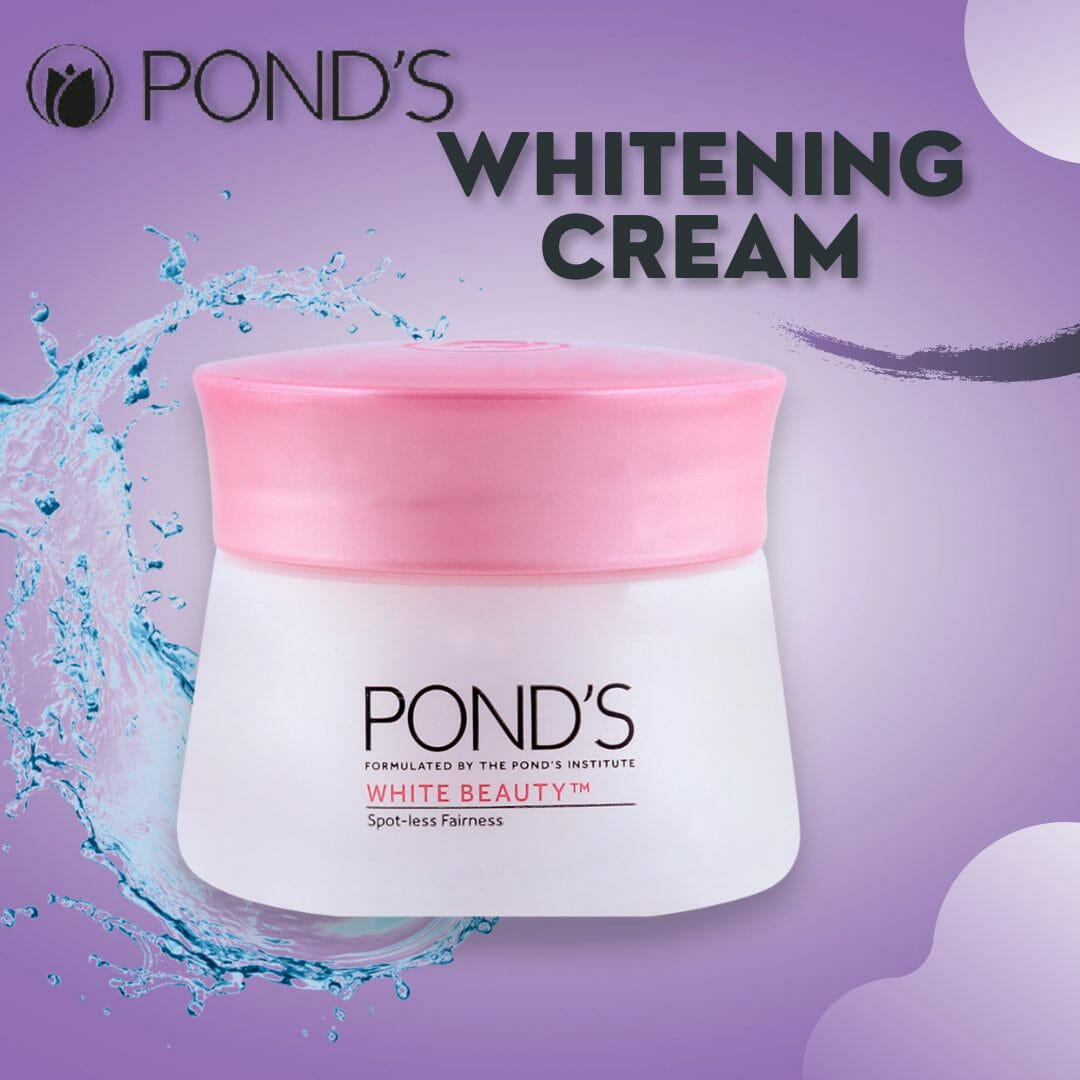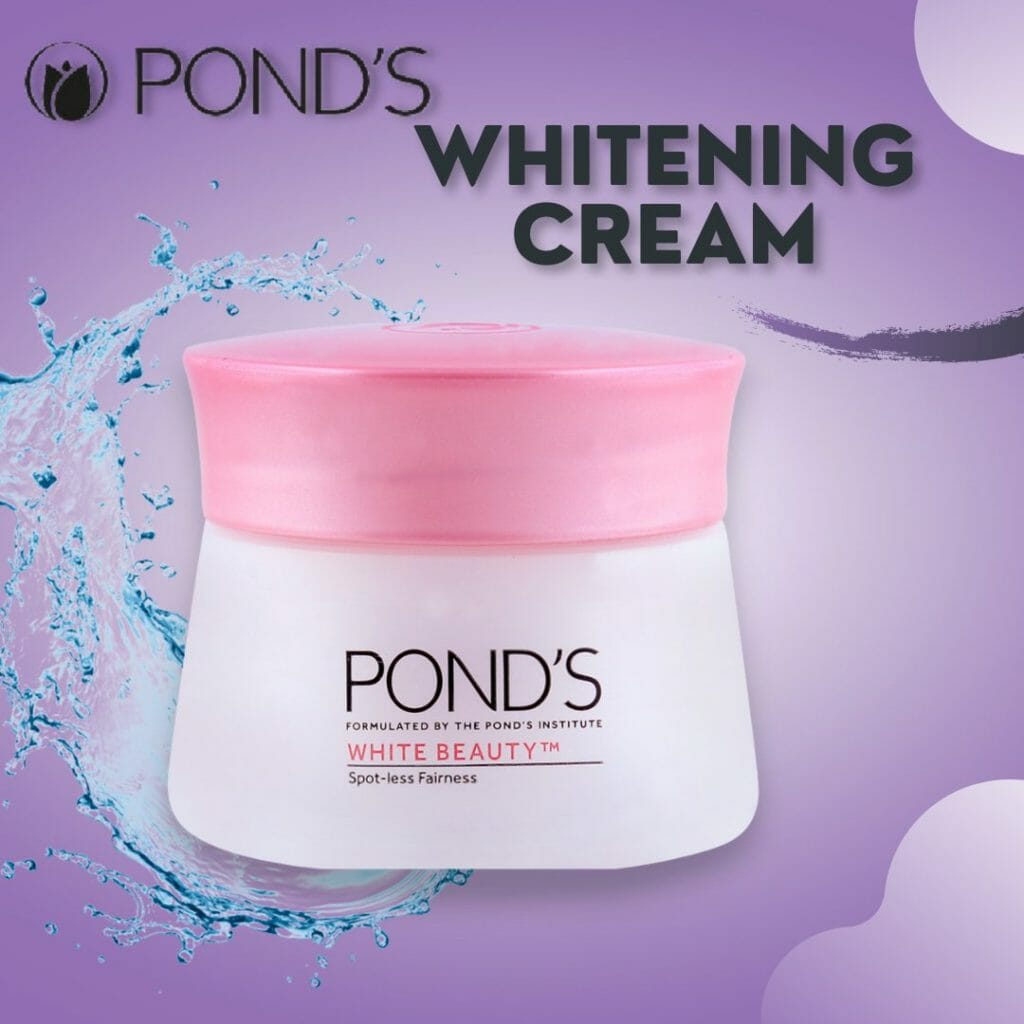 Pure White Beauty Whitening Cream
Pure White Beauty Whitening Cream is infused with an advanced whitening and brightening formula that boosts collagen in your skin and improves blood circulation which speeds up skin repair process which improves radiance and texture of your skin. It is one of the best solutions you will find for acne, blemishes, acne, dark spots, hyperpigmentation, wrinkles and fine lines. It is safe and effective for all skin types. You can apply it even on your neck and arms to lighten the skin tone. Its ingredients are white oil, natural wax and vitamin A, B and E.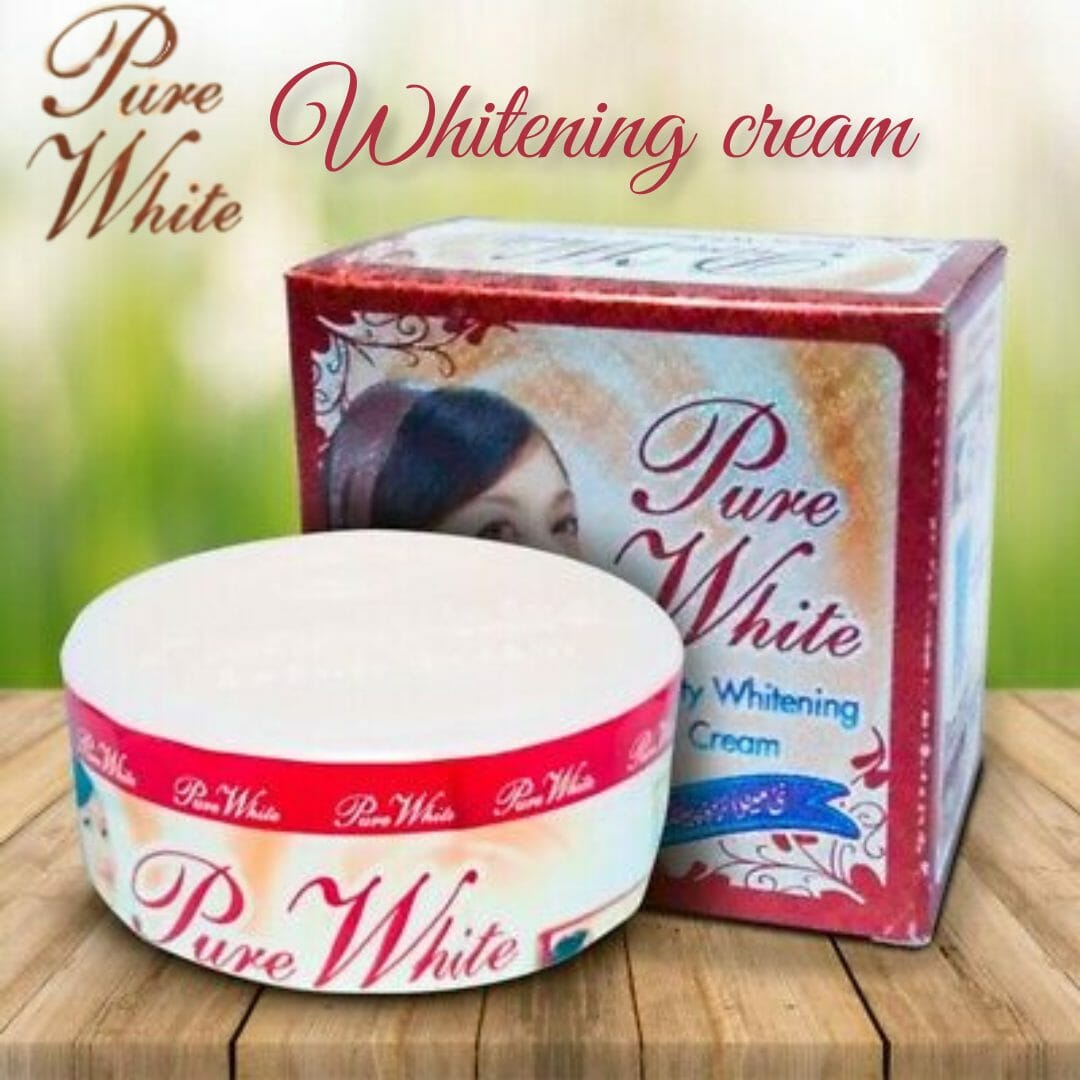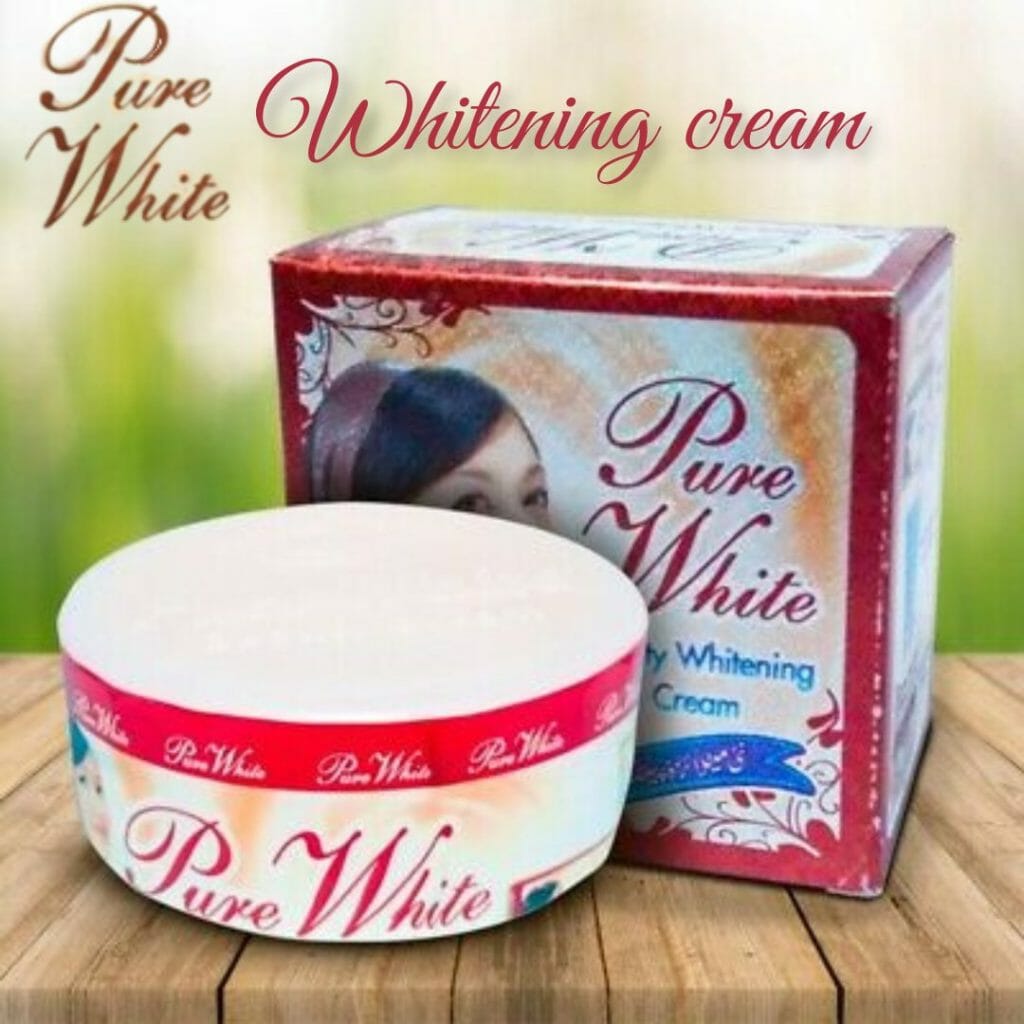 Sandal Whitening Beauty Cream
Sandal Whitening Beauty Cream has a high quality botanical and natural formula that has been carefully combined with the skin lightening agents to boost skin tone. It also clears the skin from marks, scars and spots, and protects your skin from moisture loss. With the goodness of sandalwood, it gives your skin a permanent brightening effect which will reverse even if you stop using it. Its creamy texture goes and blends on your skin easily and gets rid of dead skin cells leaving brighter and fairer skin.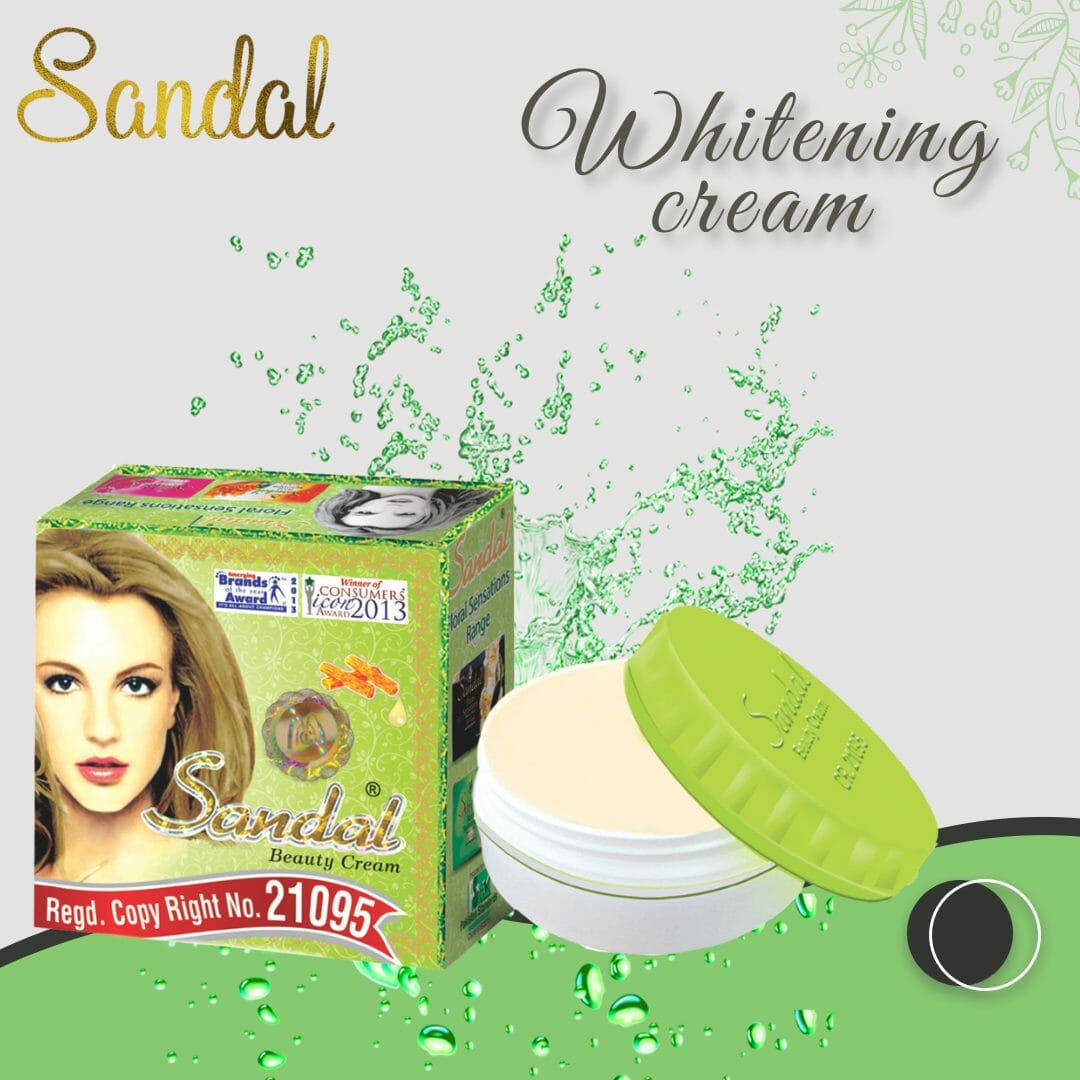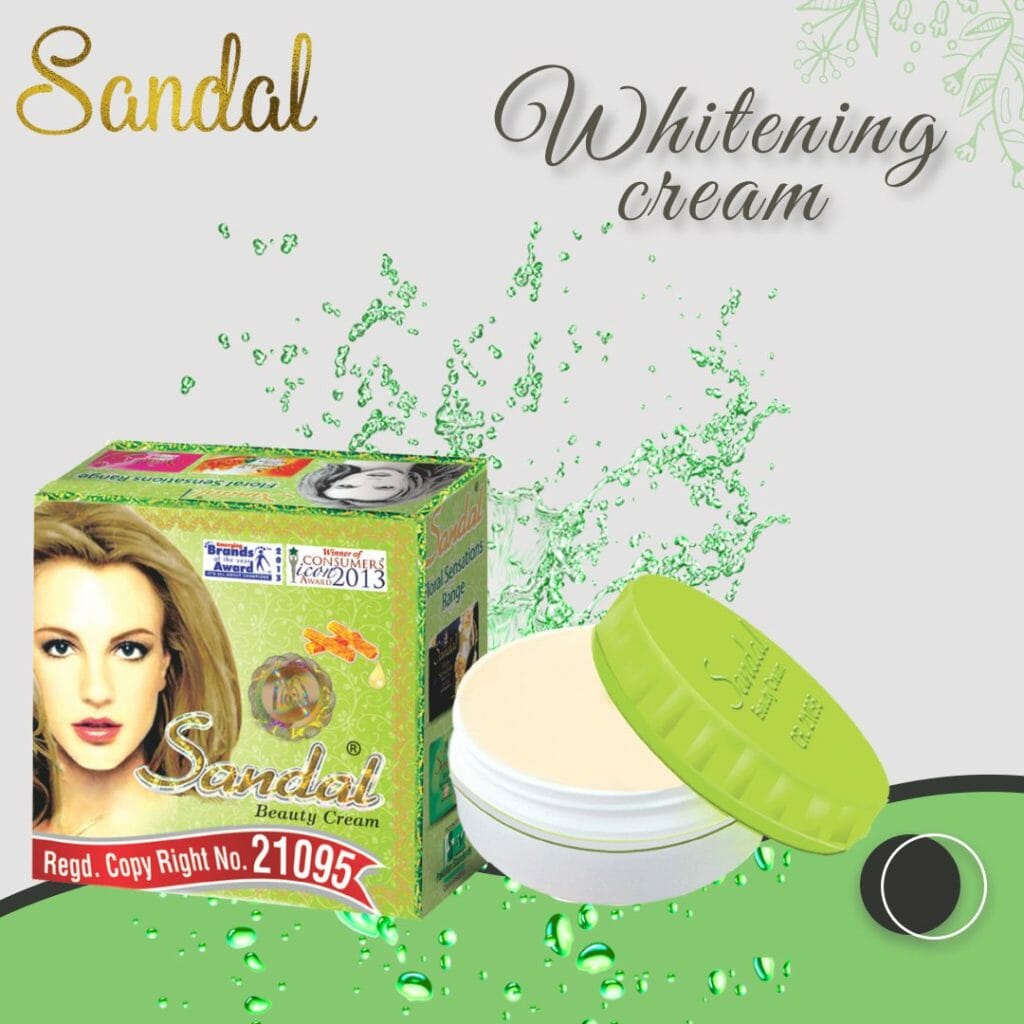 Winsome Whitening Beauty Cream
Winsome Whitening Beauty Cream is more than an average beauty cream. It has been formulated after years of extensive research undertaken by a team of dermatologists and beauticians to ensure the premium quality of this natural white day cream. It has a non-greasy, water resistant and broad spectrum formula that shields your skin from sun rays. Your skin will feel soft, smooth and tender right after application. Its over time use helps you get rid of skin damage, sunburn, freckles and uneven skin tone.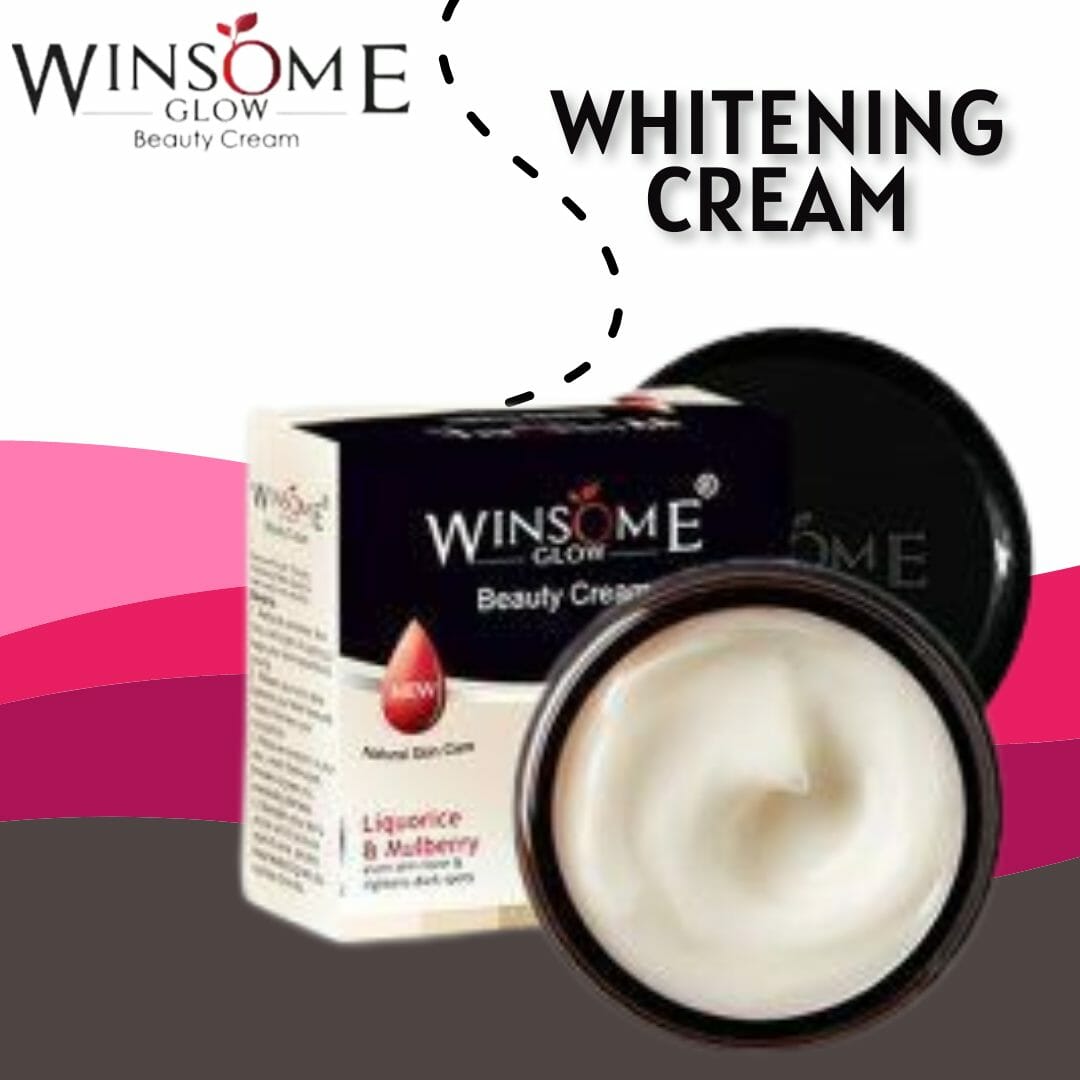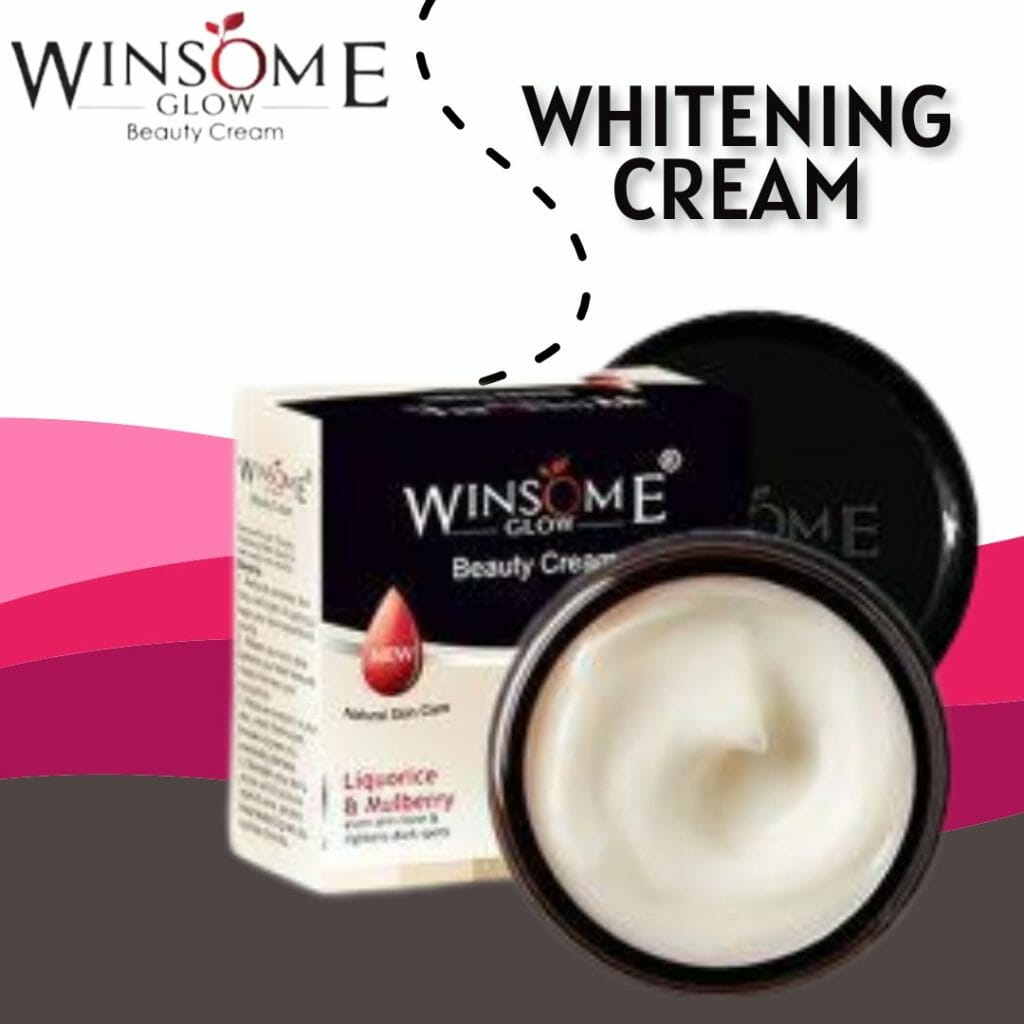 YC Rejuvenate & White Skin Whitening Cream
YC Rejuvenate & White Skin Whitening Cream soothes and replenishes moisture in your skin to restore its firmness and suppleness. It is an intensive moisturising night cream that helps you achieve radiant and healthy complexion. It works effectively to treat several skin problems like ageing spots, uneven skin tone, hyperpigmentation and other problems caused by sun exposure.