Do you know the secret behind those instagram model's radiant and glowing skin? It's skin polish. They have the superpower to transform dull, lifeless skin into something that you can only dream of. Skin polish is a quick fix which can do wonders to bring an instant glow to your skin.
There must be hundreds of questions popping in your head like "what is skin polishing?", "how is it done?" "which are the best skin polish in Pakistan?", "where you can get those?" etc etc so stay calm and keep on reading because I will be answering each and every one of these questions. I will list down some of the best skin polishes you can find in Pakistan along with the address to where you can buy the genuine products.
What is Skin Polish?
Skin polish is a skin enhancing product that is used for microdermabrasion treatment which is a procedure to exfoliate and brighten dull skin by removing dead skin cells. It reverses skin damage such as uneven skin tone and improves the texture of your skin making it softer and smoother. It can also treat skin conditions such as melasma, photoaging, hyperpigmentation, stretch marks, crow's feet, age spots, etc.
How Does Skin Polish Work?
Skin polish is enriched in nourishment from nutrients and minerals which exfoliates the dead skin cells, moisturises and adds shine to your skin. It is done in a gentle procedure which is quite similar to a facial.
Skin polishing is accompanied with a serum and moisturiser depending on your skin type. It opens pores to ensure nutrients and minerals absorb in the skin. It can be done in the comfort of your home or get it done by a professional.
How does Skin Polish Benefit Your Skin?
Skin polish helps make your skin softer and brighter while minimising the appearance of spots and blemishes like acne, blackheads and fine lines. It is a highly effective treatment for enlarged pores. It solves skin problems by improving blood circulation in your skin. It might be a permanent solution to all your skin issues.
Are There Any Side Effects of Skin Polishing
Generally, skin polishing does not have any side effects as long as you follow your skincare specialist's instructions. There might be a little redness on the skin right after the procedure but it goes away in a couple of hours.
What Do You Need to Do Skin Polish At Home?
You can do skin polish at home with the help of as little as 1 item. You might be tempted to use just the skin polish but it might not be as effective as applying multiple polishing products. Skin polishing generally involves different creams and each one of them has its specific purpose such as exfoliating, removing layers of dead skin cells, unclogging and tightening the pores. They all work together to rejuvenate and hydrate your skin.
Skin polish is suitable for all skin types and its regular use can correct dullness, discolouration and prevent premature ageing.
How to Use Skin Polish?
You can use skin polish in the comfort of home with the best skin polish in Pakistan. Here are the skin polish steps for a healthy and glowing looking skin.
First cleanse your face with a good quality facial cleanser.
Then use an alcohol-free toner to remove dirt and oil from the skin and wait a couple of minutes for it to dry.
Massage your face with a milk cleanser onto your skin for 5 minutes. Wipe off your face with a cotton ball or sponge and apply toner.
Massage your face with a double-action cream and leave it on the skin for 5 minutes. Wipe it off with a sponge and apply toner again and let it dry.
Prepare the polish cream by mixing 1 tablespoon soothing lotion, 1 tablespoon polish lotion, 1 tablespoon face shiner cream, 2 tablespoon developer, 3 drops of rose water and 2 drops of almond oil.
Apply this solution with a brush avoiding the eye area and leave it on for about 20 minutes.
Then splash your face with water and wipe the polish with a wet sponge.
Massage your face with vitamin E oil and wait for a couple of minutes to let it absorb.
Use a mild facial scrub such as an apricot scrub, massage it well and wipe it off with a wet sponge.
Then apply a peel-off charcoal mask or mud mask on your face and leave it on for 15 minutes or till it dries. Wipe off or peel off and then wash your face with fresh water and apply a good moisturiser and rose water.
Word of Caution
Using skin polish regularly can brighten and enhance your skin but avoid going overboard. Doing skin polish treatment once a week is more than enough for oily skin. Those who have dry or sensitive skin should undertake this procedure once every 15 days and let your skin rest and heal in between.
Some skin polishes have bleach in them as a key ingredient that gives a temporary whitening with oxidation effect to your skin but in the long run, it harms the skin making it thin and more susceptible to photodamage.
When you go to buy the best skin polish in Pakistan for yourself, make sure you do not buy the product that contains ingredients like parabens, bleach, ammonia, alcohol and hydrogen peroxide.
Avoid using spoons or steel containers for mixing skin polish kits. Use plastic spoons and glass bowls instead.
You can make your skin polish at home with safe and natural ingredients by mixing a half tablespoon of coconut oil, half tablespoon of lemon juice and 1/4th tablespoon of baking soda.
Avoid the eye area while applying the mixture.
Massage your skin in circular motions for 5-10 minutes, taking special care on the nasolabial folds, T-zone and mouth area.
Do not wipe by rubbing too hard. Try pat drying instead.
Apply tightening and cooling mask in the end and then apply a thick layer of moisturiser.
Best Skin Polish in Pakistan
Golden Girl Cosmetics
Golden Girl Cosmetics is a skincare and haircare brand that operates in Pakistan and other South Asian countries. It offers a number of effective items for skin polishing such as Golden Girl Face Polishing Sachet Kit. It is especially designed to give you fresh and bright looking skin. It also helps in removing and preventing blemishes and acne marks. It is a complete solution for exfoliation, brightening, nourishing and hydrating sensitive skin which will help you achieve glowing and beautiful looking skin.
Another item by this brand which you should try out is Golden Girl Face Polishing Trial Kit. It is a revolutionary product that is available at a reasonable price. It helps you remove your skin imperfections for a clear and smooth skin. The ingredients in this kit target common skin concerns such as wrinkles, fine lines and puffiness providing a natural glow to your face.
Soft Touch is a sub brand of Golden Girl Cosmetics. Its products are effective and affordable for people in Pakistan. Soft Touch Vegetable Mask is a perfect solution for removal of impurities and thorough cleansing. It is an organic mask with pores-lifting ingredients. It revitalises and nourishes your skin and improves absorption of nutrients into the skin. The mask has the goodness of carrot and cucumber that have hydrating and inflammatory properties.
Soft Touch Skin Shiner is a gentle liquid moisturiser enriched with the goodness of lemon. It effectively balances water and oil on your skin which improves skin texture, moisture absorption and minimises dryness to achieve refreshed and radiant looking skin. For skin polishing, you can use this skin shiner after cleanser, oxidising emulsion and soothing lotion to make the skin polishing more effective.
Soft Touch 3 Exotic Facial Masks Sachet Kit is a combination of three different masks and the easy mask has its separate purpose such as moisturising, cleaning and adding shine to your skin. It has a mineral mask, a vegetable mask and mud mask. The mineral mask is rich in mineral components such as red sea nutrients for nourishing and treating your skin. The vegetable mask contains carrot and cucumber extracts that nourish, restores balance and clarifies your skin. Mudd mask cleanses and tightens pores with natural and organic herbs.
This combo can be integrated into your skin polishing treatment or you can use this to prolong the effects of skin polishing.
Soft Touch Facial Scrub can be easily included into your skin polishing treatment. It contains natural extracts of kiwi, strawberry and beach which is a delicate moisturising combination. It clears away dead skin cells with a distinctive fruity formula leaving you with a fresh and smooth-looking skin tone.
YC
YC is a cosmetics and skin care brand based in Thailand. It offers a wide range of amazing skincare products. There are several items by YC which can be included into your skin polishing regime. YC Mint Whitening Facial Skin Polish is a great product to preserve natural moisture and enhance your skin's health. It not only freshens and brightens your skin complexion but also helps you get rid of dark spots. It is formulated with natural extracts and micro-polishers that external layer of dead skin.
YC Cherry Whitening Facial Scrub contains all-natural scrubs with cherry extracts that gently exfoliate dead skin cells leaving your skin soft and smooth. It smoothens the texture of your skin and cherry extracts cleanse your skin deeply, diminishes dark spots, boosts the formation of collagen for hydrated and fair skin.
Another product by YC that you should accommodate in your skin polishing procedure is YC Facial Massage Cleansing Cream. It is formulated with mild ingredients that clears off grime and dirt from skin. It also removes dead skin cells revealing healthy and glowing skin. The fruit extracts help remove and prevent your skin from breakouts of acne and pimples. You can use this cream in-between skin polishing treatments to prevent wrinkles and keep your skin hydrated.
Dr Rashel
Dr Rashel is a renowned, high-end brand of skincare and haircare products. It offers products that are formulated with highly effective and nutrient-rich ingredients that deliver visible results. Dr Rashel Vitamin A Soothing Gel is one such product which gives a healthy moist skin without making your skin greasy. It is rich in vitamin A soothes and stimulates cell production for a radiant, glowing skin.
Dr Rashel Snail Soothing Gel is a skin regenerating and repairing gel with an extra dose of moisture. It gives a glowing and hydrated skin which is ready for makeup primer. The snail gel has a soothing effect for stimulated skin. It has moisturising lips and eye cooling effects as well. You can use this product after the skin polishing treatment to heal and repair your skin for more effective results.
Another item by Dr Rashel that can be incorporated into your skin polishing procedure is Dr Rashel Collagen Elasticity & Firming Essence Mask. It is especially designed for correcting wrinkles and fine lines with the help of hydrolyzed collagen, skin-tightening active ingredients, peptides, beta-glucan and elastin. It promotes production of collagen which, in turn, improves overall health of skin.
Dr Rashel Collagen & Charcoal Black Mud Mask controls oil secretions, tightens skin pores and removes dark spots and blackheads. It is especially designed for anti-aging, wrinkles and fine lines that can be used for all skin types. It can be incorporated in your skin polishing at the end. Also you can use it separately after cleansing your skin and putting a thin layer of this mask onto your skin avoiding lip and eye area.
Dr Rashel Aloe Vera Soothe & Smooth Mask has aloe vera as a key ingredient that is full of active nutrients. It has a skin-nourishing effect that repairs damaged and dull skin. It is your ultimate hydrating and comforting therapy with extremely hydrating active ingredients that restore moisture and elastin in your skin. Aloe vera controls and prevents inflammation, manages excess oil and prevents premature-ageing.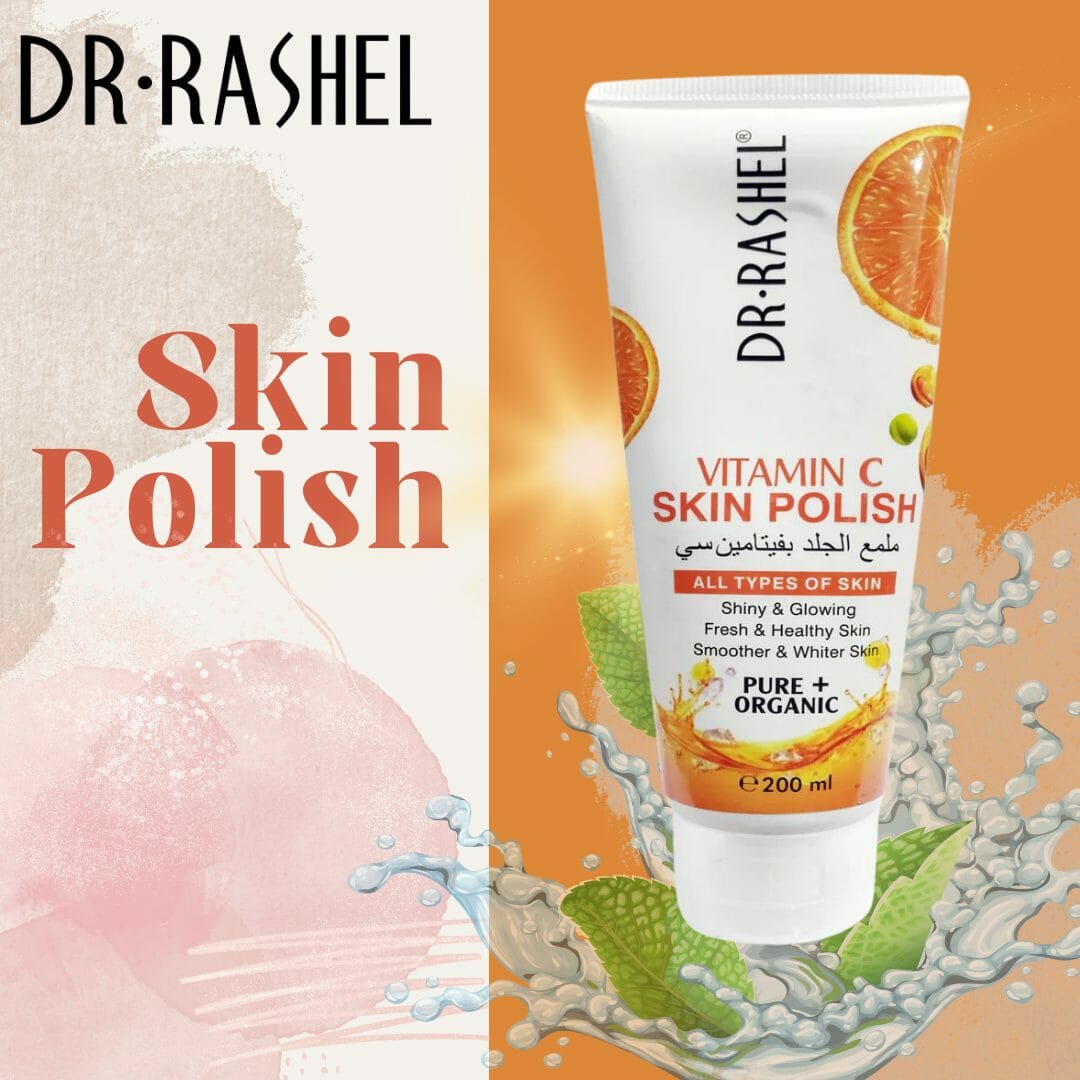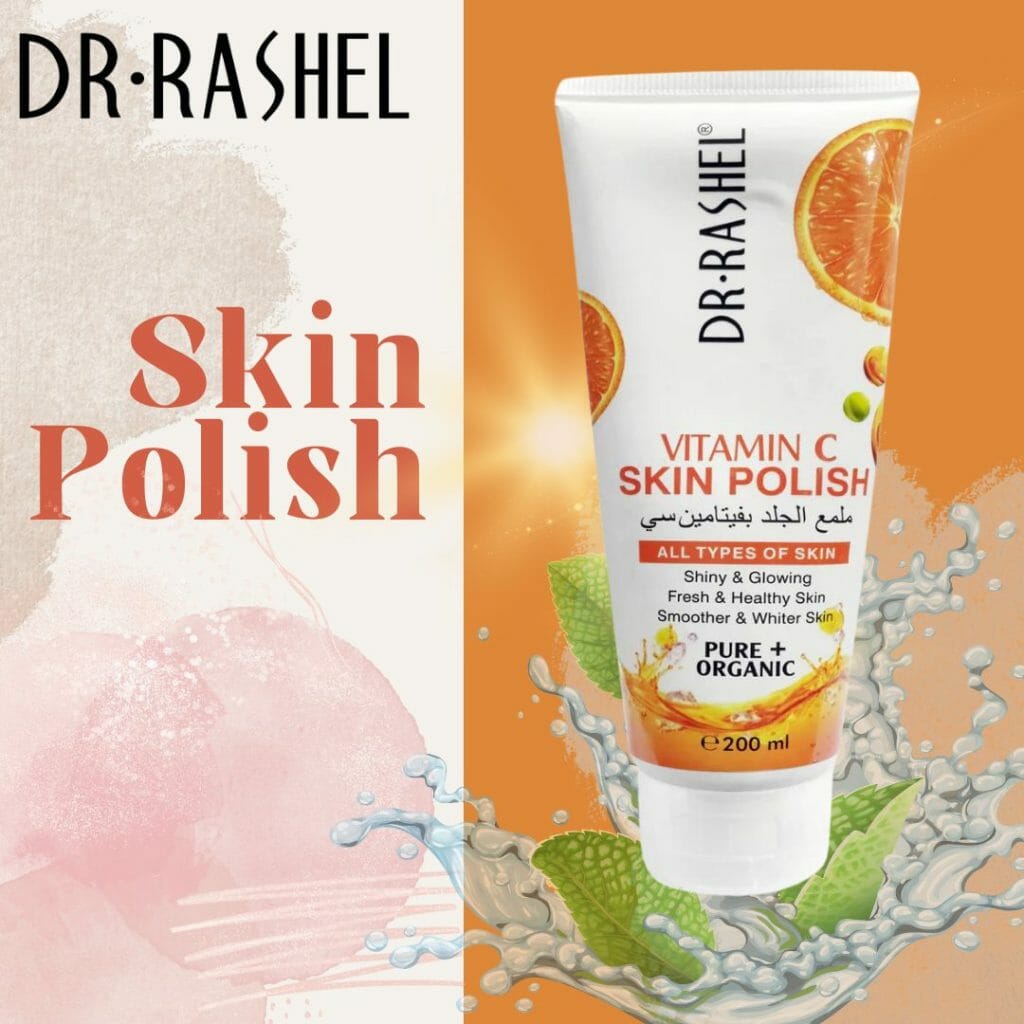 Estelin
Estelin is a sub brand of Dr Rashel of skin care products containing a special formula with 24K Gold. Estelin Gold Body Scrub contains 24K Gold, sweet almond oil and dead sea salt which is an anti ageing, exfoliator, skin firming, skin lightening, moisturising, nourishing, whitening and skin revitalizer. It is effective against premature ageing, reducing fine lines and wrinkles leaving your skin with youthful radiance.
Estelin Arabica Coffee Body Scrub is enriched with Arabica coffee, dead sea salt, coconut oil and grape seed oil which has anti-aging and anti wrinkle effects. It exfoliates dead skin cells from your skin and tightens skin pores to prevent breakouts. The ingredients complement and work together to lighten and revitalise your skin for a healthy and glowing skin.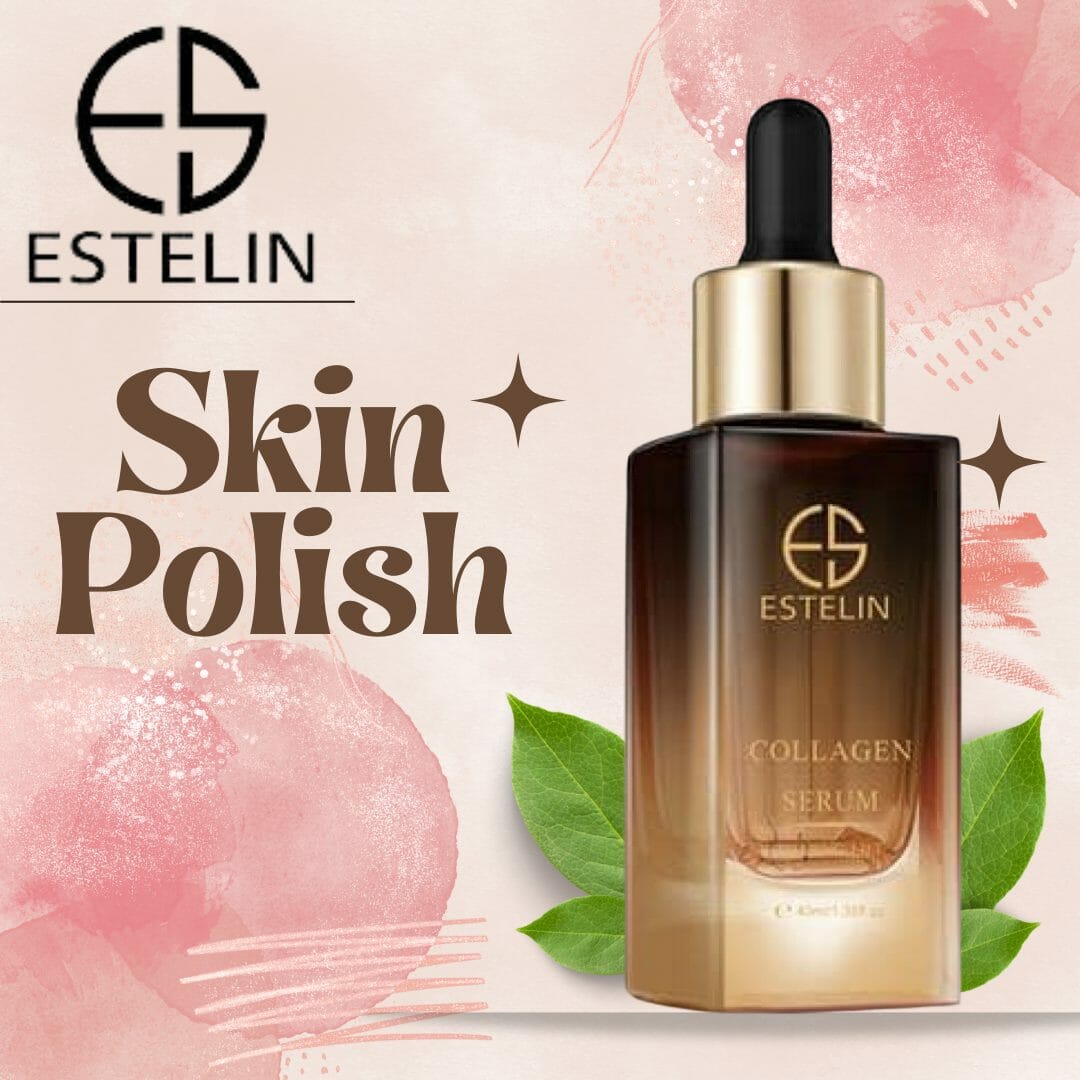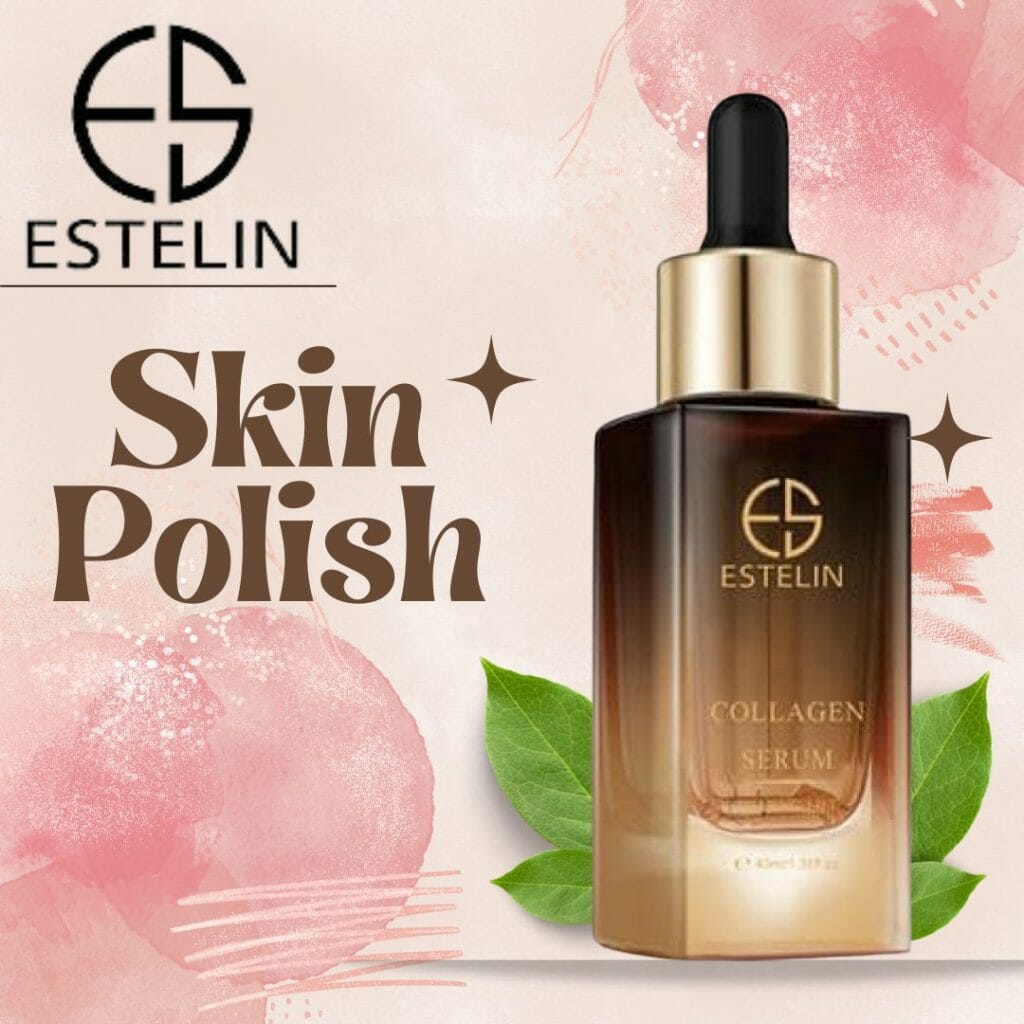 Garnier
Gariner is a well known brand of hair colour and hair care items. But they also make highly effective skin care items such as Garnier Skin Active Instant Fairness Face Mask for uneven and dull skin. It is infused with milky significance with vitamin C that will lighten up your skin. It will leave your skin smooth and soft without dark spots and blemishes. It is recommended to be used thrice a week.
Garnier Hydra Bomb Ultra Hydrating Plumping Mask is infused with moisturizing serum containing hyaluronic acid, pomegranate extract and hydrating serum that leaves your skin plump, supple and hydrated. It reduces visibility of fine lines and wrinkles rejuvenating the radiance for your skin.
Garnier Skin Active Hydra Bomb Dry Skin Mask has an expertly created formula that is ideal for sensitive skin and dull skin. The formula is rich in green tea extract and hyaluronic acid that rehydrates and rejuvenates your skin. It delivers hydrated glow to your skin improving skin's appearance. You can include this in your skin polishing as a moisturiser. It is made with ultra-thin tissue which is absorbed in the skin to deliver an explosion of hydration.
Garnier Pure Charcoal Face Mask is formulated with hydrating dry and dull skin. It tightens pores and hydrates your skin to give a soft and plump texture. The formula contains black algae, charcoal and hyaluronic acid to refresh and detoxify your skin. It will leave your skin purified and mattified at once. It gives you a relaxing experience that is fuss-free and replenishes the dry skin with a hydration boost.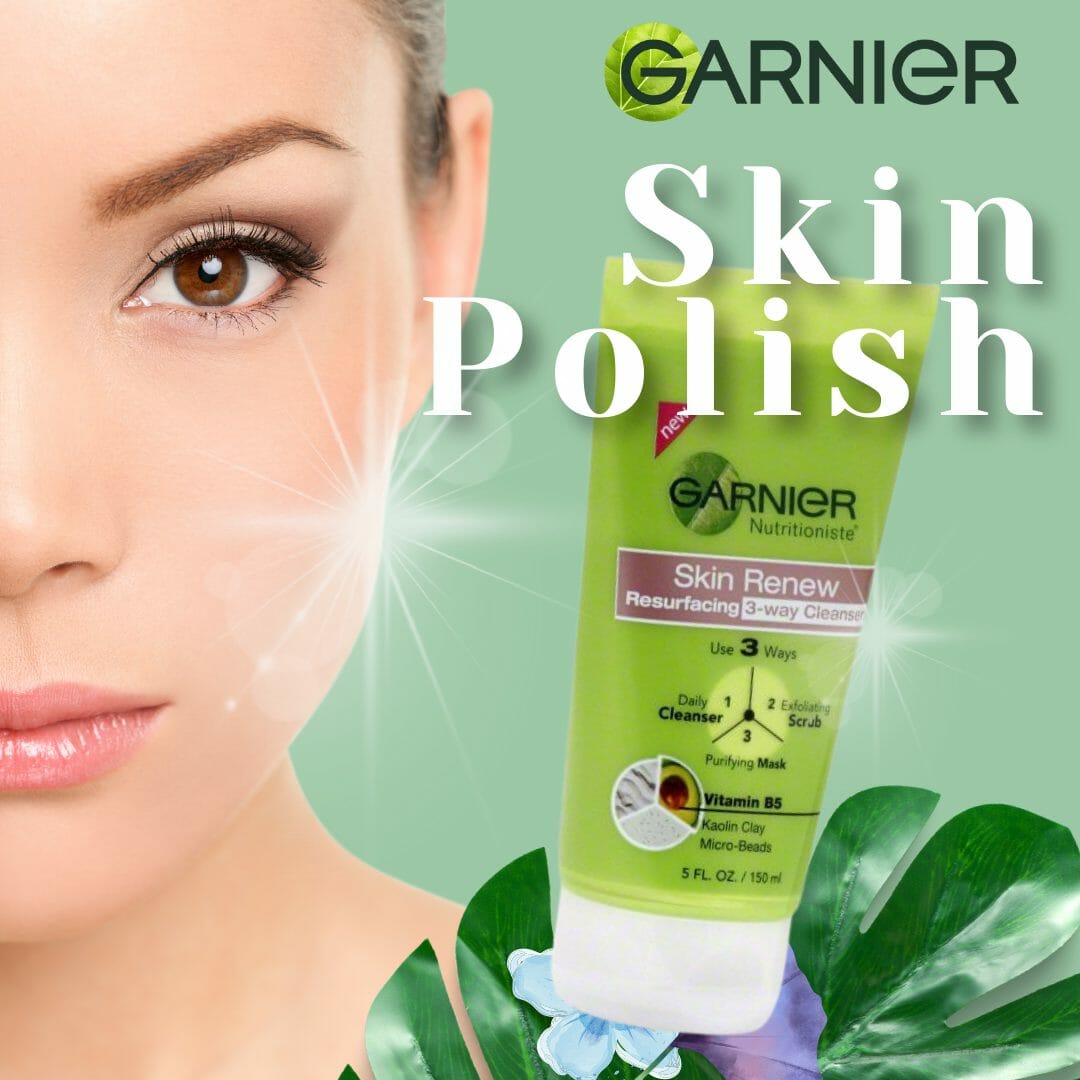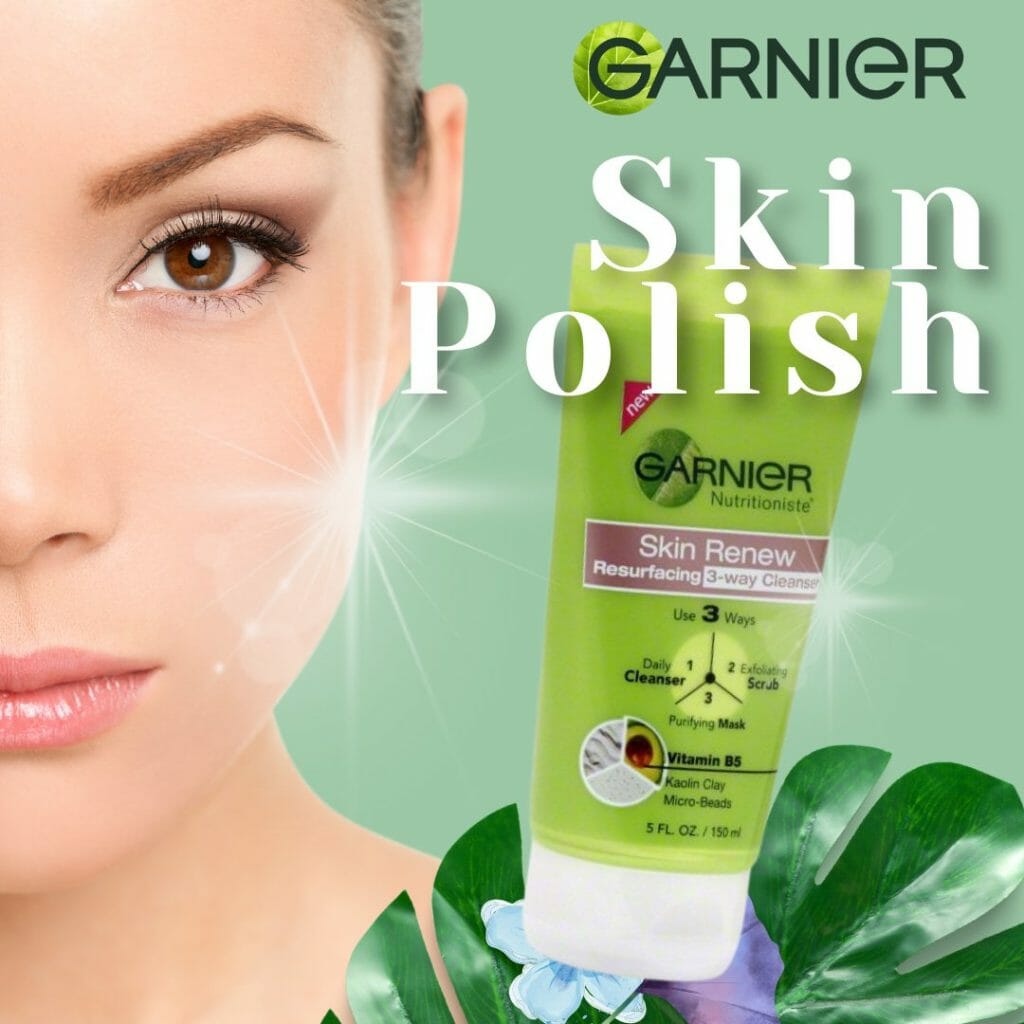 Neutrogena
Neutrogena is one of the most recommended skincare brands by dermatologists. It presents a huge line of hair and skincare items. Neutrogena Fairness Boost Illuminator Face Mask has a unique hydrating texture that improves absorption of active ingredients for effective results. The formula is enhanced with vitamin B3 that adds a subtle shine and glow to your skin. It is non-comedogenic which means it doesn't block pores making it ideal for sensitive skin
Neutrogena Hydro Boost Hydrogel Face Mask is rich with hyaluronic acid that relieves dry skin and enhances absorption of nutrients from other skin polish items. It also adds elastin in your skin which corrects wrinkles, fine lines and premature ageing. It contains more than 50 percent of hydration than a paper face mask. It provides optimal absorption for effective results.
Neutrogena Timeless Boost Hydro Gel Face Mask is one of the most effective products to reduce fine lines, crows feet and wrinkles giving you soft and smooth looking skin. It contains a pure hydrogel purifying formula that has a unique texture that hydrates your skin and makes your skin glow and radiant. It has some mild ingredients that are gentle on your skin and do not clog your pores which makes it suitable for sensitive skin.