Applying oil to your hair can be a tough decision to make for some people because it makes your hair look oily. However, those who have thick or curly hair can use oils for styling as well. For most people, applying oil is more about moisturising, nourishing and protecting the follicles.
Everyone can benefit from applying oil to hair no matter the type of hair you have. You can apply a small amount or a lot of it depending on your preference but it is a highly benefiting hair care practice. Oils are good for the scalp. Peppermint, tea tree, cade and ginger oil can remove dryness and itchiness while reducing inflammation. There's always an oil for you whether you are looking to add shine, seal split ends, smooth flyaways or promote new growth.
If you are looking for hair oil to treat some specific problem or just want to give your hair an adequate dose of hydration, you have come to the right place. There are hundreds of hair oils in the market with varying benefits for your hair. In this article, I have put together a guide for you to help you find the best hair oil in Pakistan for your hair. I have also listed down some of the best hair oil products in Pakistan so that you can get your hands on the genuine products.
How to Find the Best Hair Oil
Avoid Mineral Oil
Though most hair oils are good for deeply nourishing your hair, some oils have mineral oils which shouldn't be slathered all over the scalp. Mineral oils are considered to be questionable in the beauty world as it causes excess buildup which leaves your hair weighed down and feeling heavy.
Nutrient-Rich Plant Oils
A handful of natural, plant-based oils are the best options for your hair. Coconut oil is rich in minerals and vitamins and is highly conditioning which heals your hair. It is also great in protecting against heat damage which is particularly beneficial for drier texture. Apart from coconut oil, nut-derived almond and argan oils are rich in antioxidants and protein. Another favourable oil for thicker and curly hair is castor oil. It works as a great pre-shampoo treatment.
Fragrance-Free Oils
Some hair oils smell great but they might be a good choice if you have a sensitive scalp that is prone to itchiness. Even natural ingredients such as essential oils can add a heavenly smell to oils but they are not a good choice for sensitive scalp. It can lead to inflammation, irritation, and more serious scalp breakouts.
Benefits of Hair Oil
Hair oils have natural ingredients that promote stronger and longer hair growth. It has other benefits that include:
Promotes Hair Growth
Hair oils promote blood circulation in your scalp which helps boost longer and stronger hair growth giving it a lustrous look.
Adds Shine
Your scalp is exposed to unforgiving environmental damage, grime and pollution and it is consistently stripped of natural oils. Hair oil helps minerals and vitamins reach your follicles and cuticles for stronger, better and shinier locks.
Reduces Hair Fall
Hair oil pampers and shields your hair with hydration and nourishment and strengthens your hair from the roots.
Treats Premature Greying and Dandruff
Nobody likes the unpleasant and itchy white flakes and grey hair are unwelcomed. Applying hair oil offers adequate vitamins and nutrients to the scalp. It builds a natural barrier for your hair and removes dandruff and covers grey hair.
Oils are Soothing
Oils can help you deal with stress and help fix your mood.
Best Hair Oil in Pakistan
Dabur Amla Hair Oil
Dabur Amla Hair Oil is one of the most trusted hair oils in Pakistan. It has Amla (Indian Gooseberry) as a key ingredient. It enriches your hair, strengthens it and adds shine to your hair. You can leave on the amla hair oil overnight for best results and enjoy healthy, lustrous hair in the morning. Amla is known to have beneficial effects for hair. It nourishes your scalp and strengthens each strand from root to tip. It has potent hair growth promoting activity and is considered to be a potent herbal treatment for hair loss.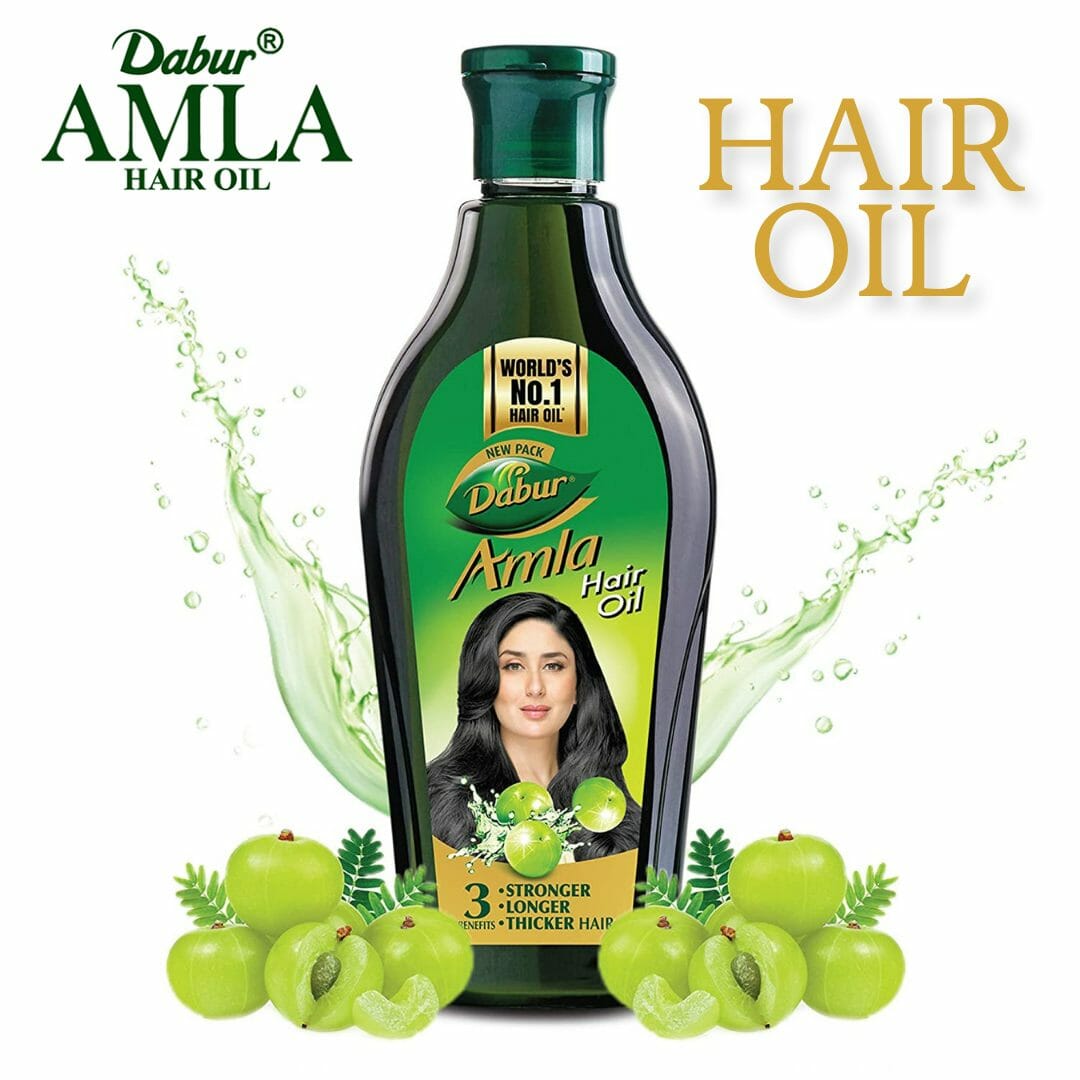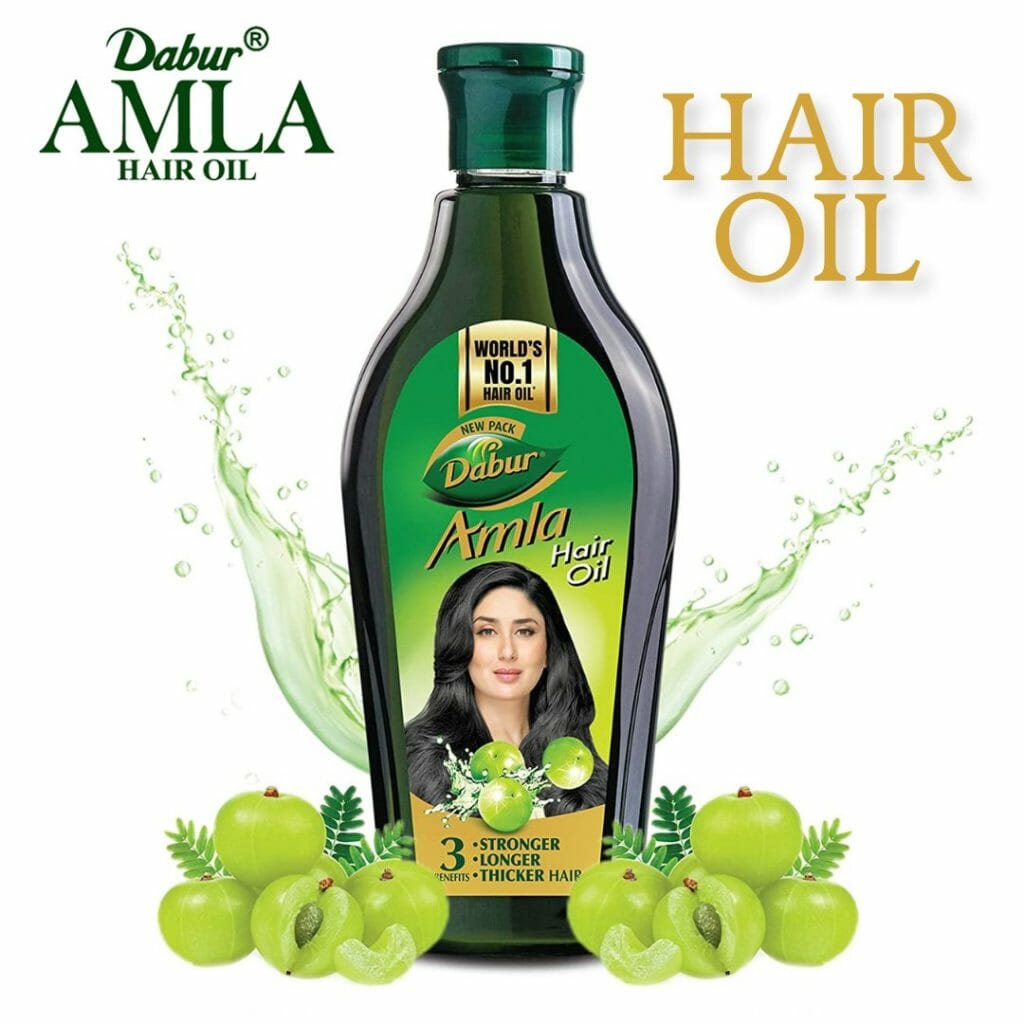 Vatika Coconut Enriched Hair Oil
Vatika Coconut Enriched Hair Oil designed for deeply conditioning your scalp and restores hydration and nutrients to your hair from the roots. Its regular use leaves your hair problem free bringing back its natural volume and thickness to your hair. Apart from coconut extracts, it contains 7 ayurvedic herbs including amla, harar, castor, henna, brahmi, kapur and bahera. It strengthens your hair and rejuvenates your scalp's health. This super blend of coconut oil and herbs restores thickness, shine, volume, softness and lustre to the hair.
Another hair oil by Vatika that can deliver a dose of all that is good to your hair is Vatika Cactus Enriched Hair Oil. It has a unique formula with garlic, ginger and cactus. This enriched hair oil controls hair fall effectively and repairs hair shafts with cactus extracts. The ginger in the formula helps nourish the hair from roots to the tip. Garlic is also effective for reducing hair fall.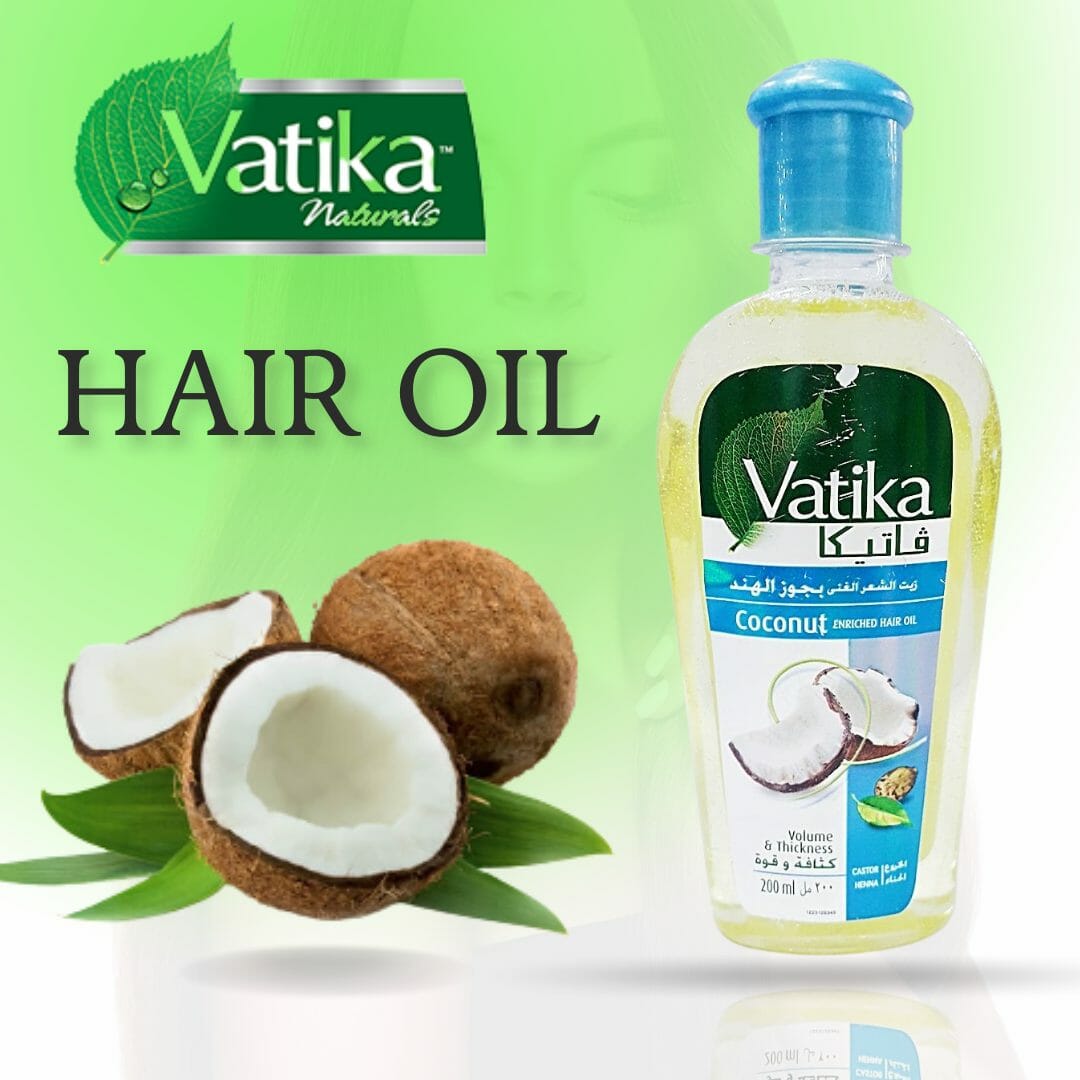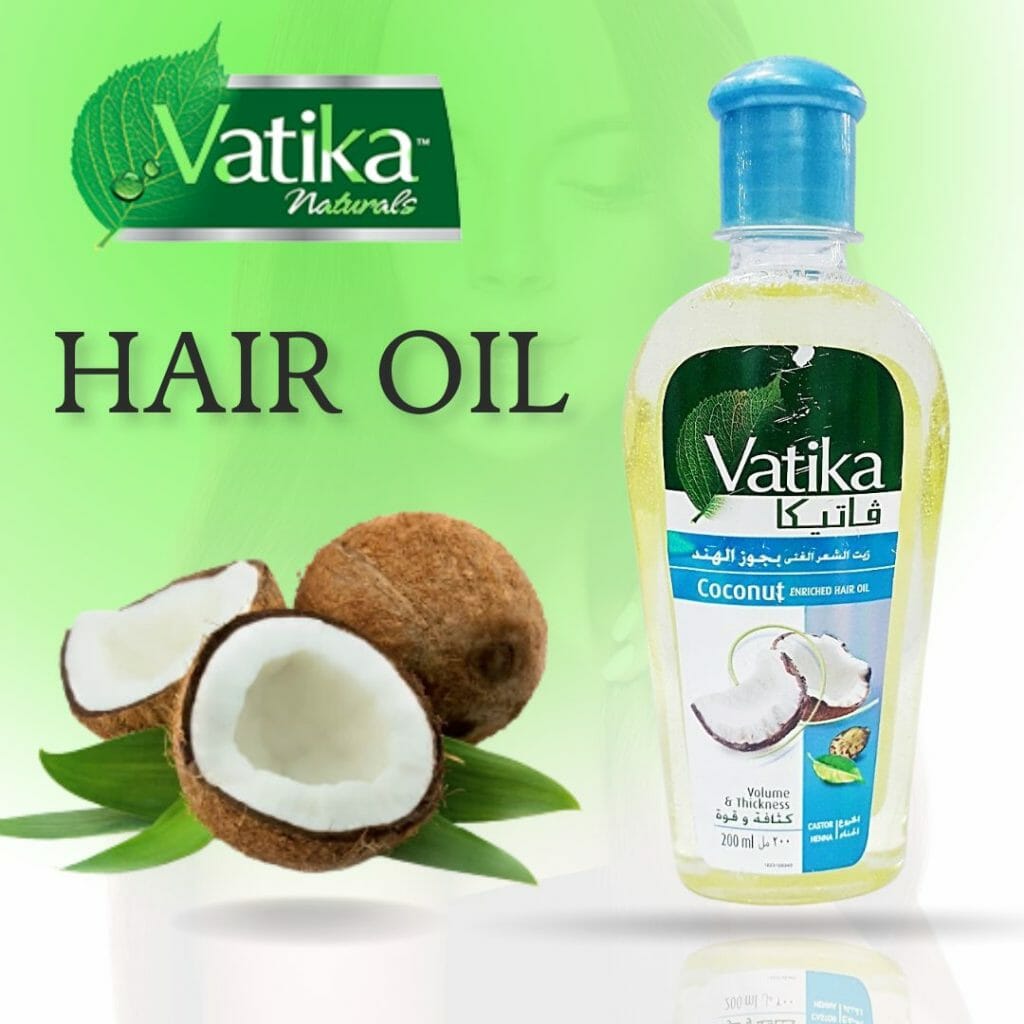 Dr Rashel 2-in-1 Keratin Olive Hair Oil
Dr Rashel 2-in-1 Keratin Olive Hair Oil has the benefits of gold atoms which repair and soften the hair. It is formulated with keratin composition that nourishes your tresses from roots to tips. The abstract gives your hair shine, lustre and eliminates dandruff and prevents hair loss.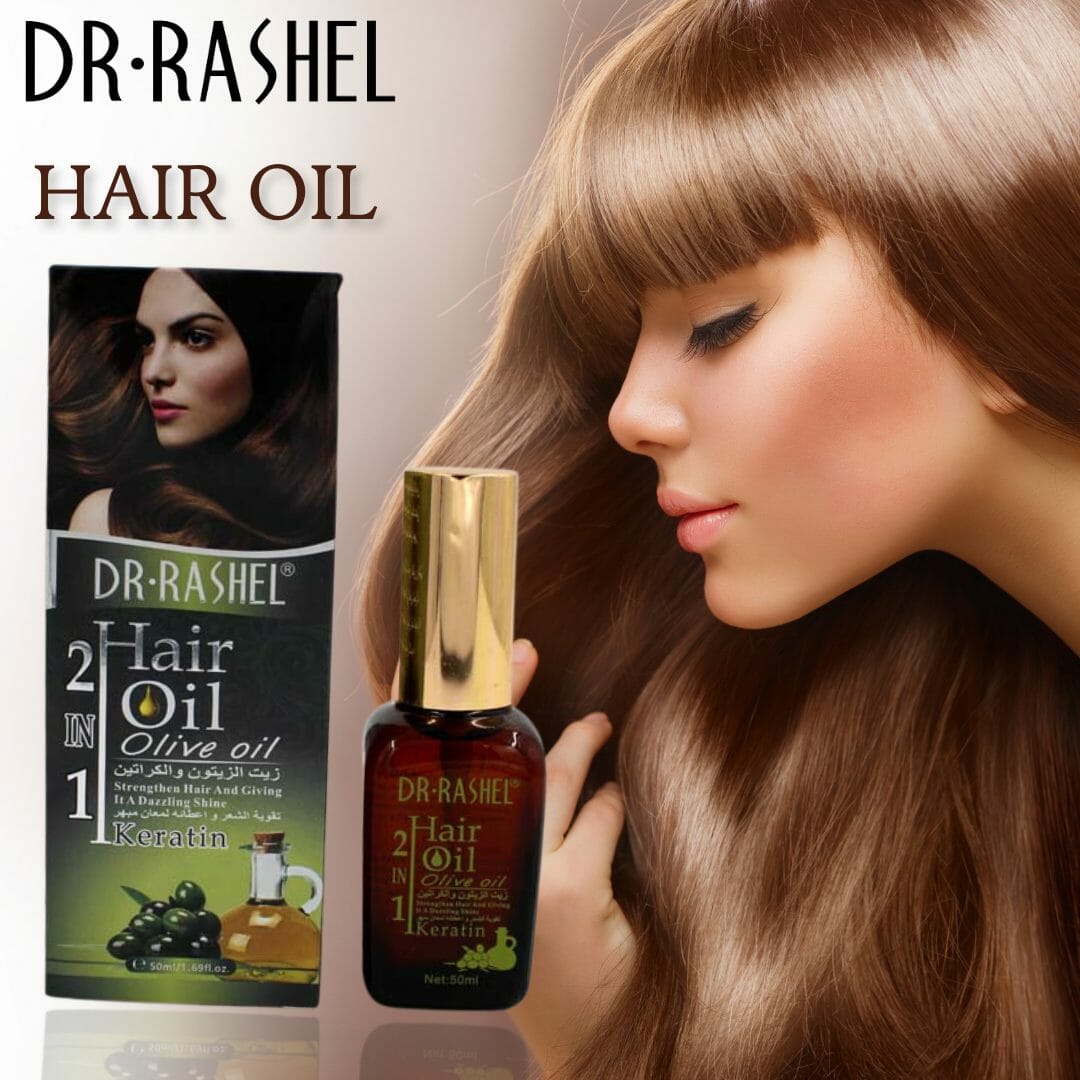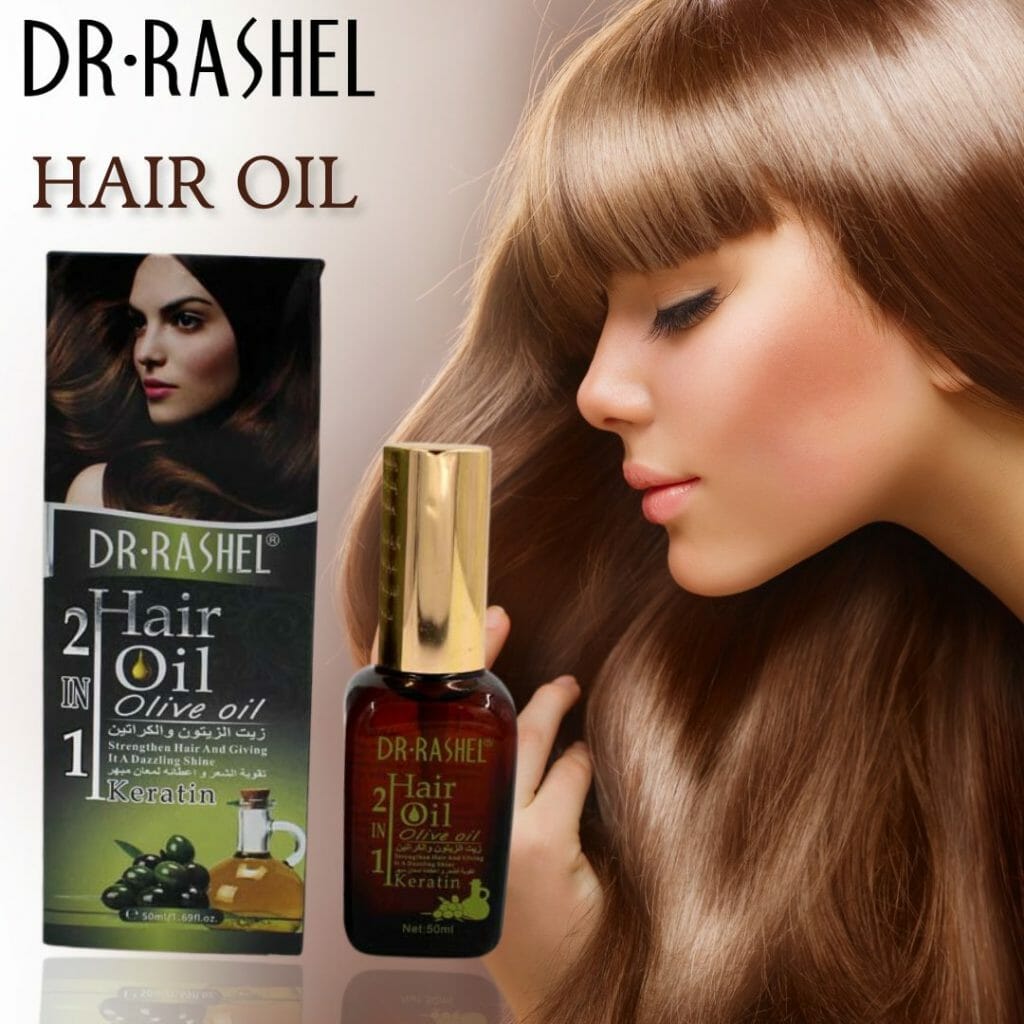 Palmer's Coconut Oil Hair Milk
Palmer's Coconut Oil Hair Milk contains sustainably sourced coconut oil and monoi oil along with tiare flower petals that repair damaged hair, add moisture and give your hair gorgeous shine. It has a lightweight, non-greasy formula that nourishes and hydrates hair while restoring lustre, definition and frizz-free shine.
Another brilliant hair oil by this brand that you should try to restore moisture to your hair is Palmer's Moisturising Hair Oil. It has chocolate butter formula that helps recover the natural moisture to dull and dry hair to prevent split ends and hair loss. The formula has vitamin E and polyunsaturated fats that seals moisture in the follicles of the hair leaving them thicker and nourished.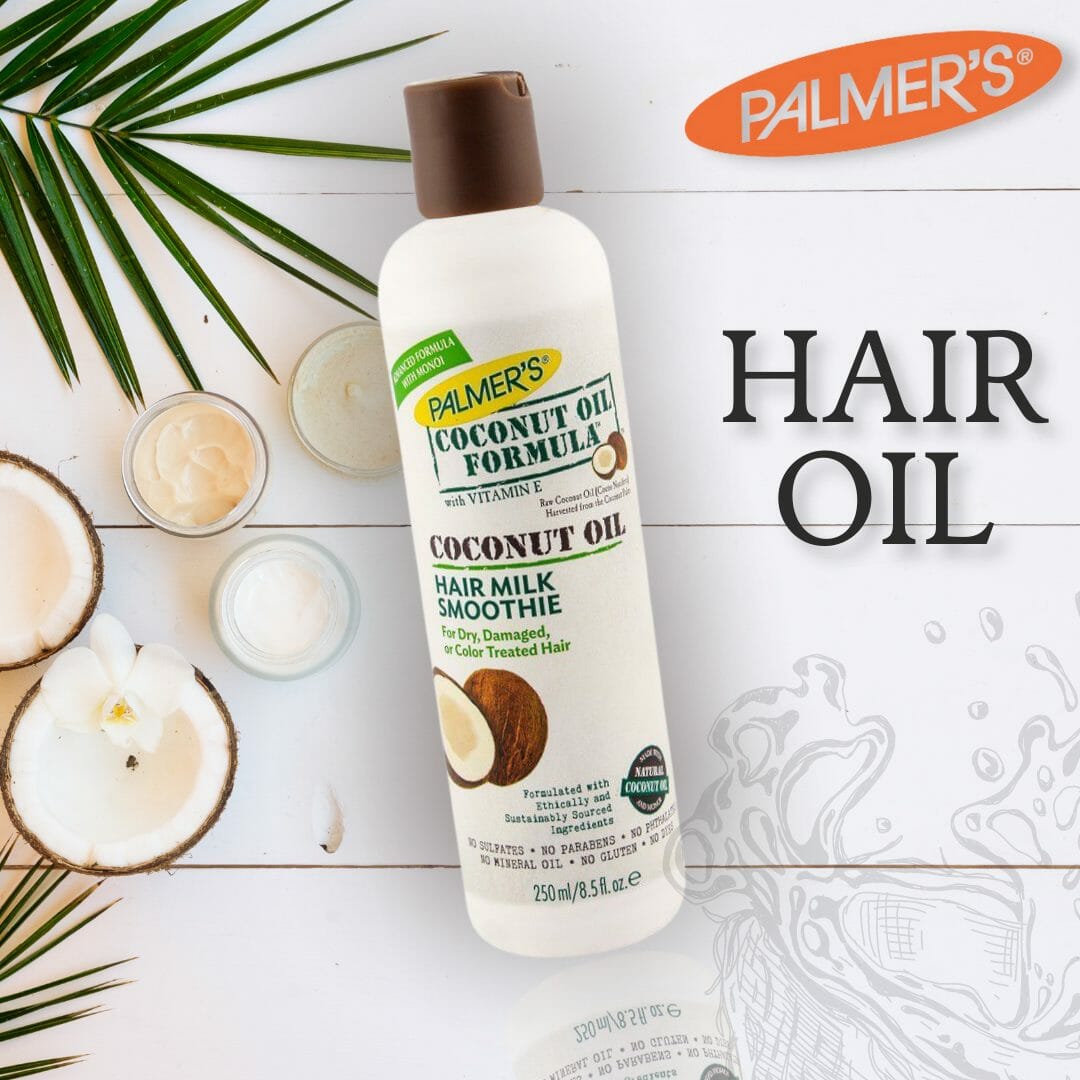 Pantene Hair Superfood Oil Replacement Cream
Pantene Hair Superfood Oil Replacement Cream might not be an oil but it incorporates the goodness of oils with the power of pro-v to enhance your hair strength by two times more than oil. It is a leave-on cream with a unique formula that creates a safety layer to prevent damage from styling damage. Its luscious texture adds shine and leaves your hair smooth without weighing it down. Pro-v strengthens hair and protects it from styling damage enhanced with the benefits of nurturing oils.
Pantene offers another brilliant multi-purpose hair oil; Pantene Open Hair Miracle Oil Replacement. It contains age-old, proven anti-hair fall secrets of fermented rice water with the blend of pro-V. It is a complete formula that can replace your serum, leave-in conditioner and heat protectant so that you can enjoy open hair anywhere, anytime. It comes with a creamy and non-sticky formula that makes your hair two times stronger than a normal oil.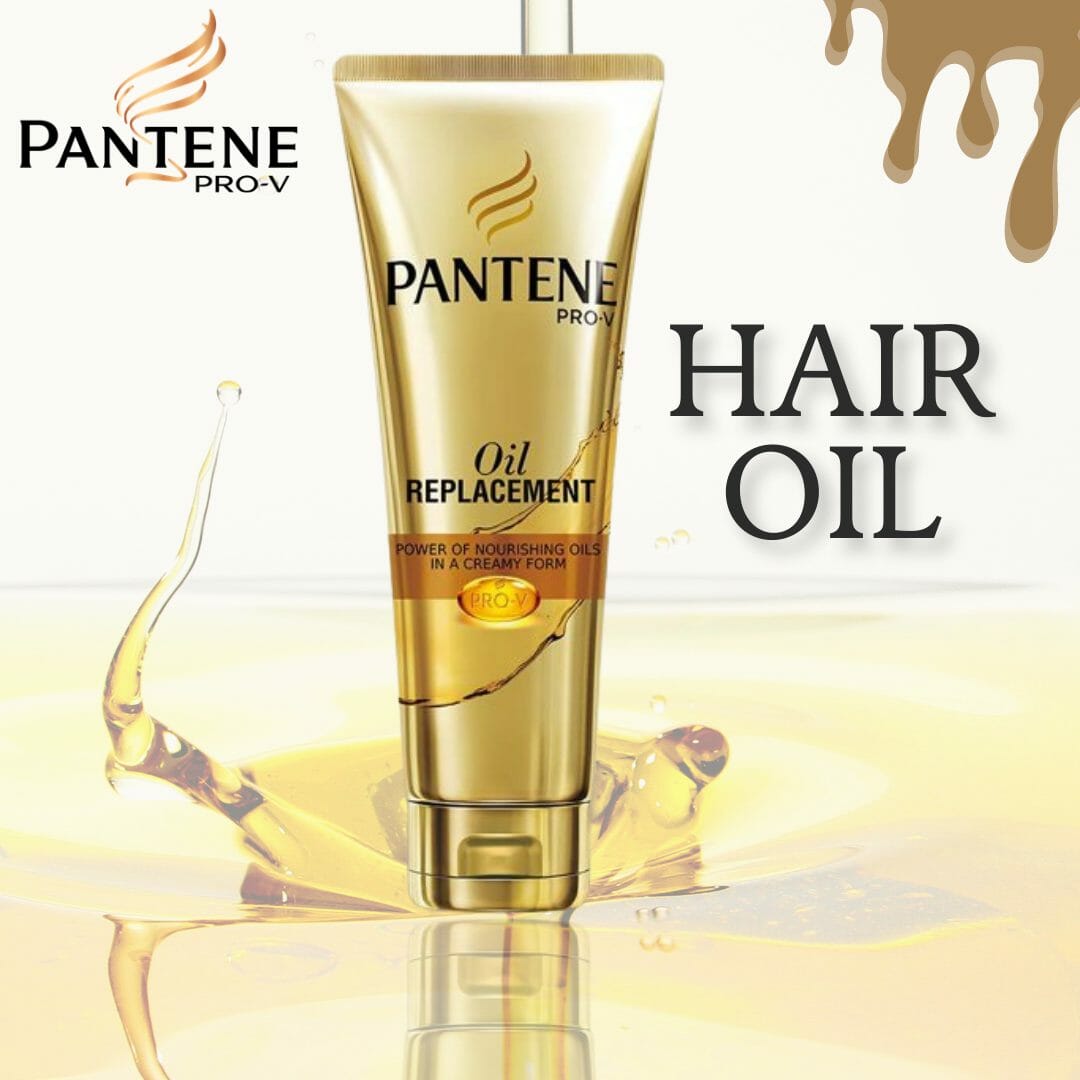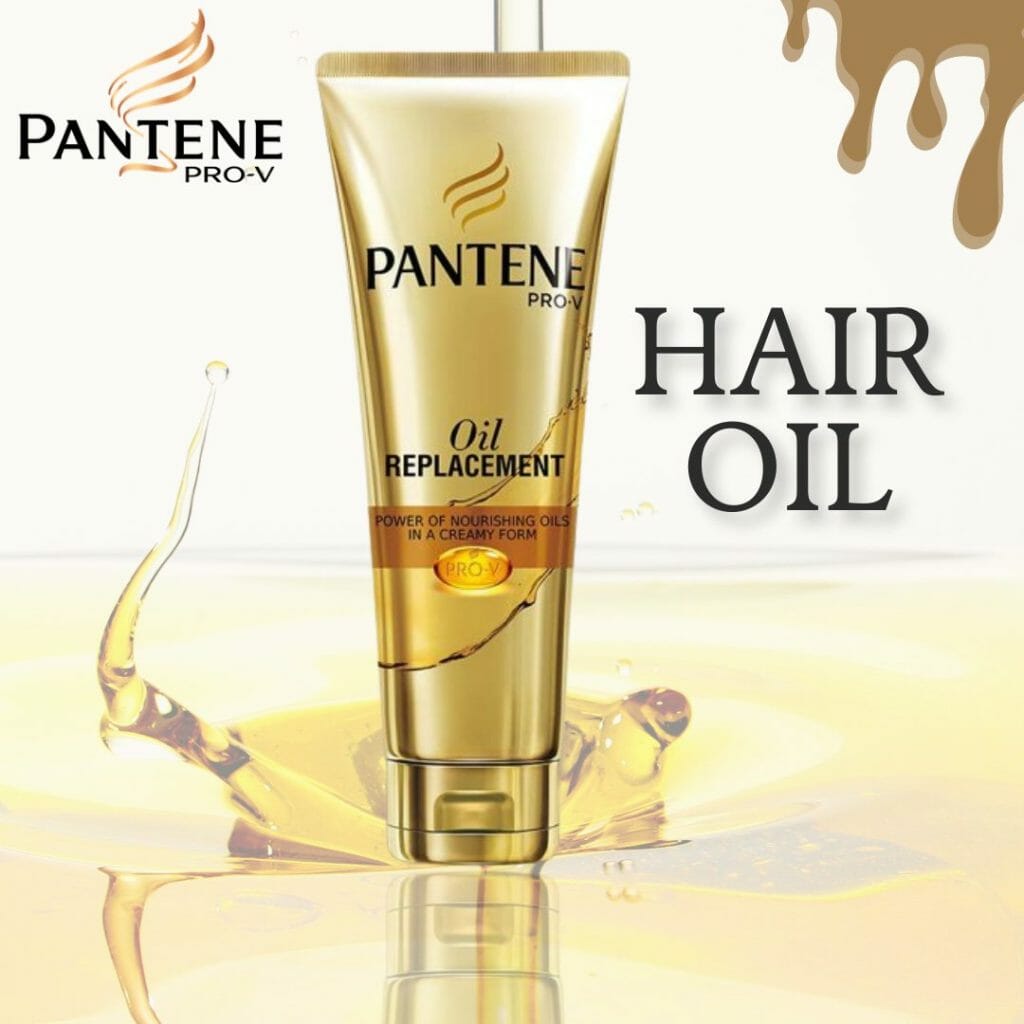 L'Oreal Professionnel Mythic Nourishing Oil
L'Oreal Professional Mythic Nourishing Oil is infused with a rich blend of valuable oils, consisting of argan oil which softens your hair and adds brilliance and shine without weighing it down. Its lightweight formula gives a fluid appearance to your hair that detangles your hair adding radiance to it. It is a perfect hair oil for repairing damage due to styling and hair colouring.
L'Oreal Wheat Oil Absolut Repair Hair Serum is another high quality hair oil by this brand. It is a leave-in, non-greasy serum that contains special wheat oil. You can apply it on damp hair to ease frizz from your hair and smoothen it. Its lightweight nourishing formula moisturises dull and dry hair giving it a boosting touch.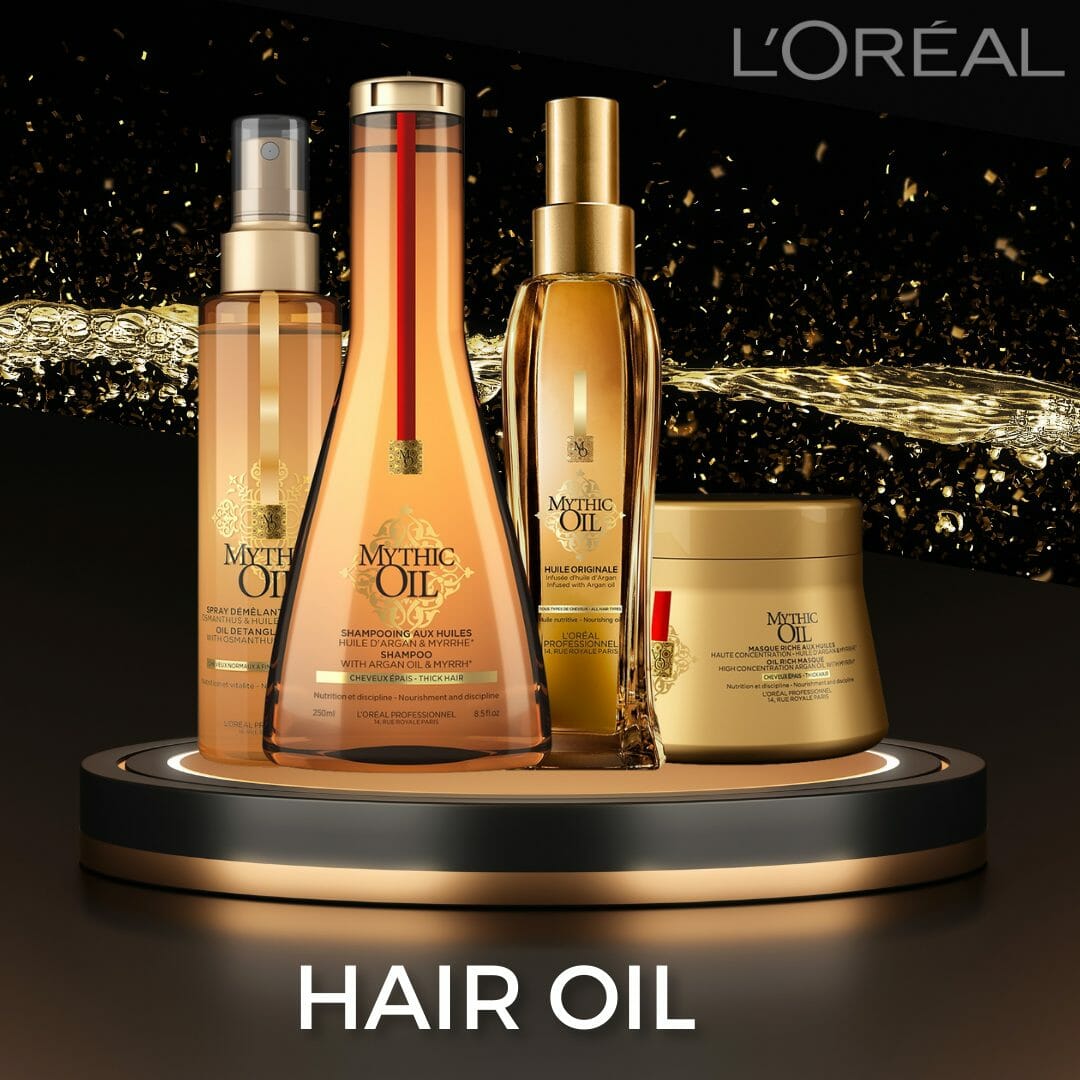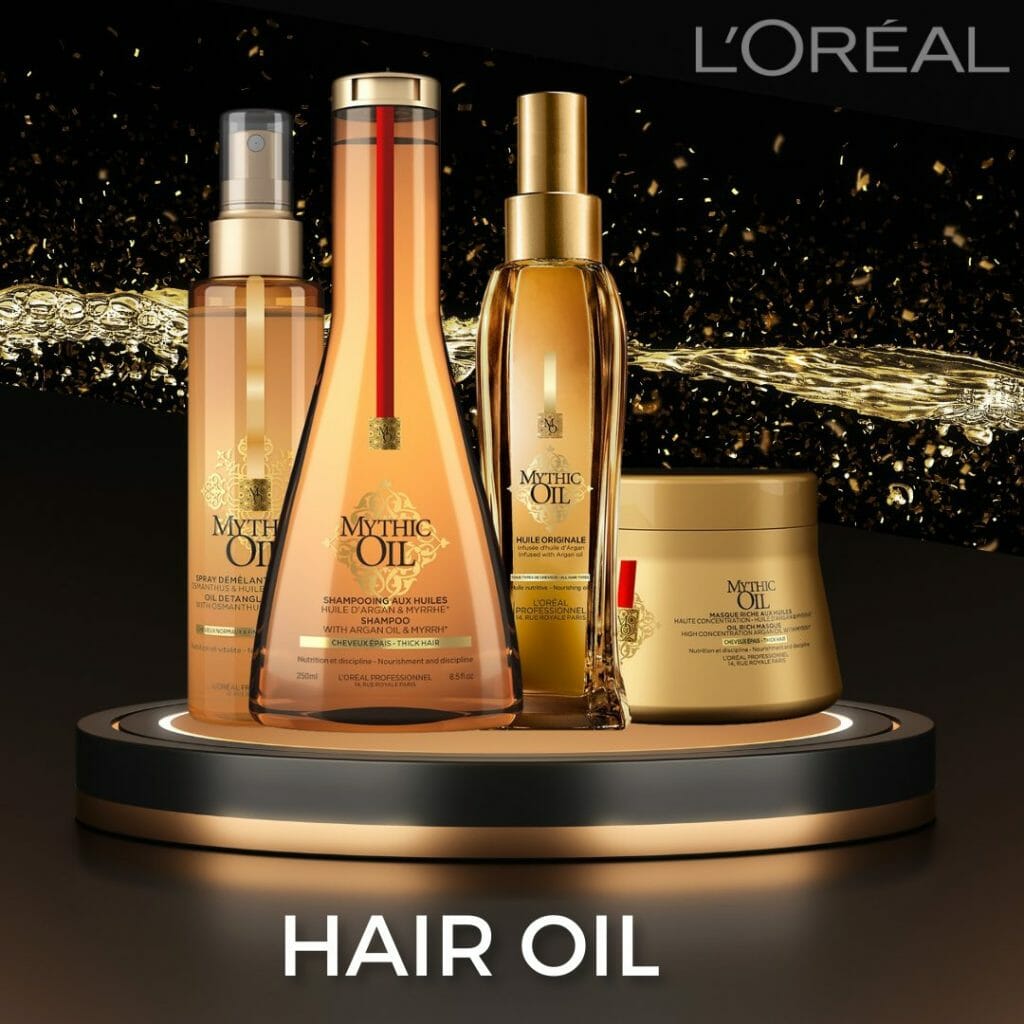 Hemani Jojoba Oil
Hemani Jojoba Oil is a powerful moisturiser. It absorbs more easily in your scalp and gives a long-lasting hydration. You can use it on dry or wet hair. It is rich in antioxidants and vitamin E which works to reduce scalp inflammation that appears as flaking, itching or redness. It is especially beneficial for frizzy hair to remove dandruff and can help calm your flakes.