Aloe Vera is one of most nourishing and hydrating ingredient for skin and hair in the world. It is a mild ingredient that is powerful enough to solve many skin and hair problems. You can never go wrong with aloe vera in your skincare routine because of its vitamin, enzymes and mineral-rich composition. It has skin calming and cooling capabilities which makes it perfect for dry and rough skin. Aloe vera also has a sun protective factor which protects your skin from sun damage. It is ideal for all skin types from oily to sensitive.
One of the best way to get the benefits of aloe vera for your skin and hair is to use aloe vera gel offered by many brands. These products come with a blend of aloe vera along with some other nourishing ingredients to provide maximum effect. In this article, I have put together a list of the best aloe vera gel in Pakistan along with their review to help you find the best combination for your particular needs.
What to Consider When Buying an Aloe Vera Gel
Your Skin's Needs
You have to assess what your skin needs to figure if aloe vera will benefit or hurt your skin. Aloe vera is a predominantly water-based succulent plant packed with anti-inflammatory and antibacterial properties and antioxidants. It is especially beneficial to treat irritation and redness. Also, it has the same pH as skin which makes it gentle for irritated and sensitive skin.
Pure Aloe Vera
If your skin requires constant soothing for irritation and sunburn, aloe vera gel is good as it gives the direct benefit to your skin in the most potent form. It heals the skin, minimizes redness, soothes itching and hydrate your skin.
Are There any Side Effects of Applying Aloe Vera?
Aloe vera is generally safe for skin but as everyone's skin is different, aloe vera can act differently. You can take a patch test to limit the potential problems from use of aloe vera. Here are some possible side effects you can experience from aloe vera:
Slowed Healing
Aloe vera is known heal sunburn and minor wounds but you can use it on surgical wounds. It interferes with healing of these wounds and can cause infection.
Allergic Reactions
Some people can experience itching and burning sensation when using aloe gel. Though the sensation can be mild but it can cause a rash.
Gooey Buildup
Some aloe vera gel have chemicals that thickens the gel which can leave a gooey residue on your skin.
Best Aloe Vera Gel in Pakistan
Dr Rashel Green Tea Aloe Vera Soothing Gel
Dr Rashel Green Tea Aloe Vera Soothing Gel has a soft, well-absorbing gel texture which readily fills your skin with moisture to create a healthy hydrated skin without causing stickiness. The formula contains aloe vera along with green tea which work together to soothe and calm your skin. It is a multipurpose soothing gel that gives a glowing look for makeup primers. It can also be used as an after shaving gel for men to repair irritated skin.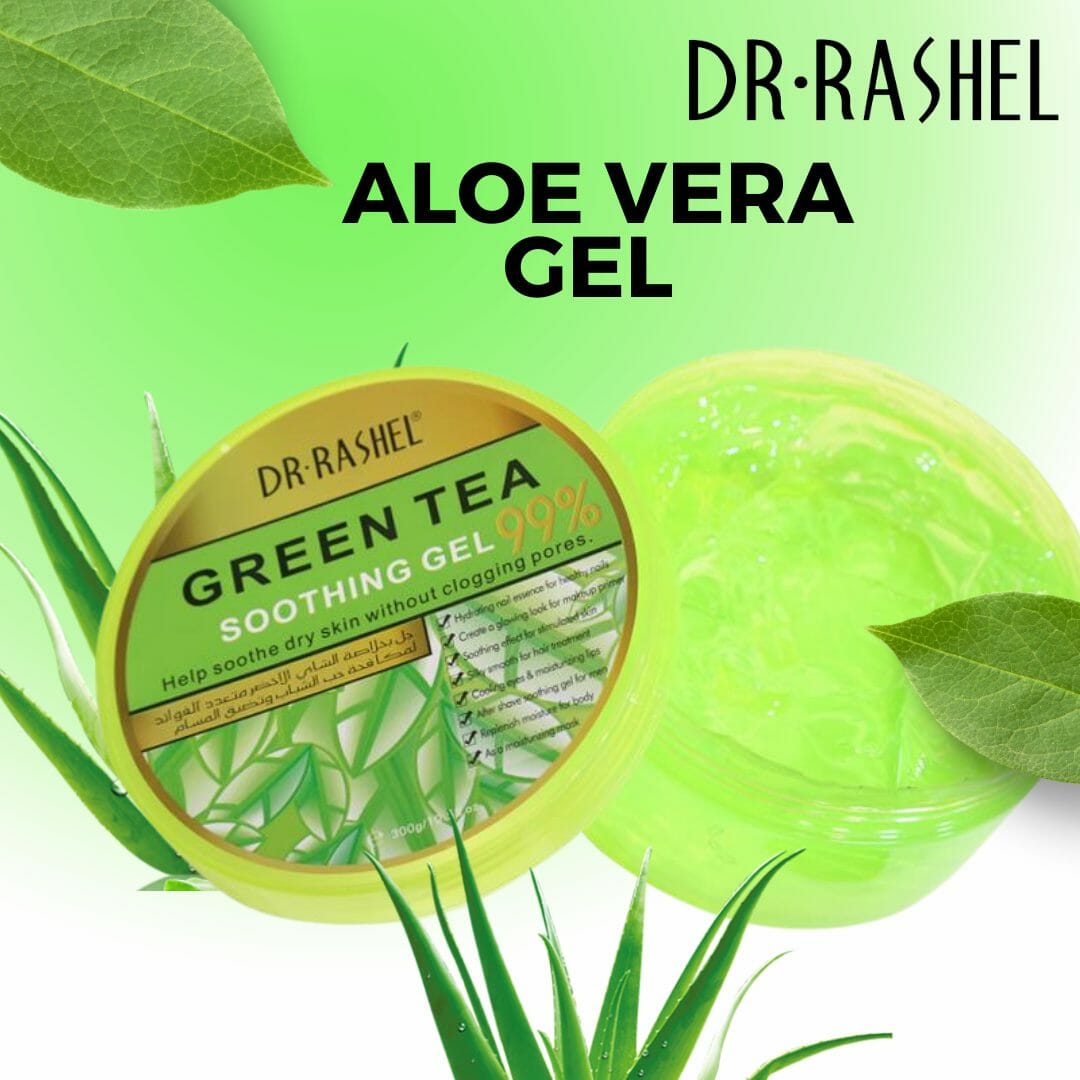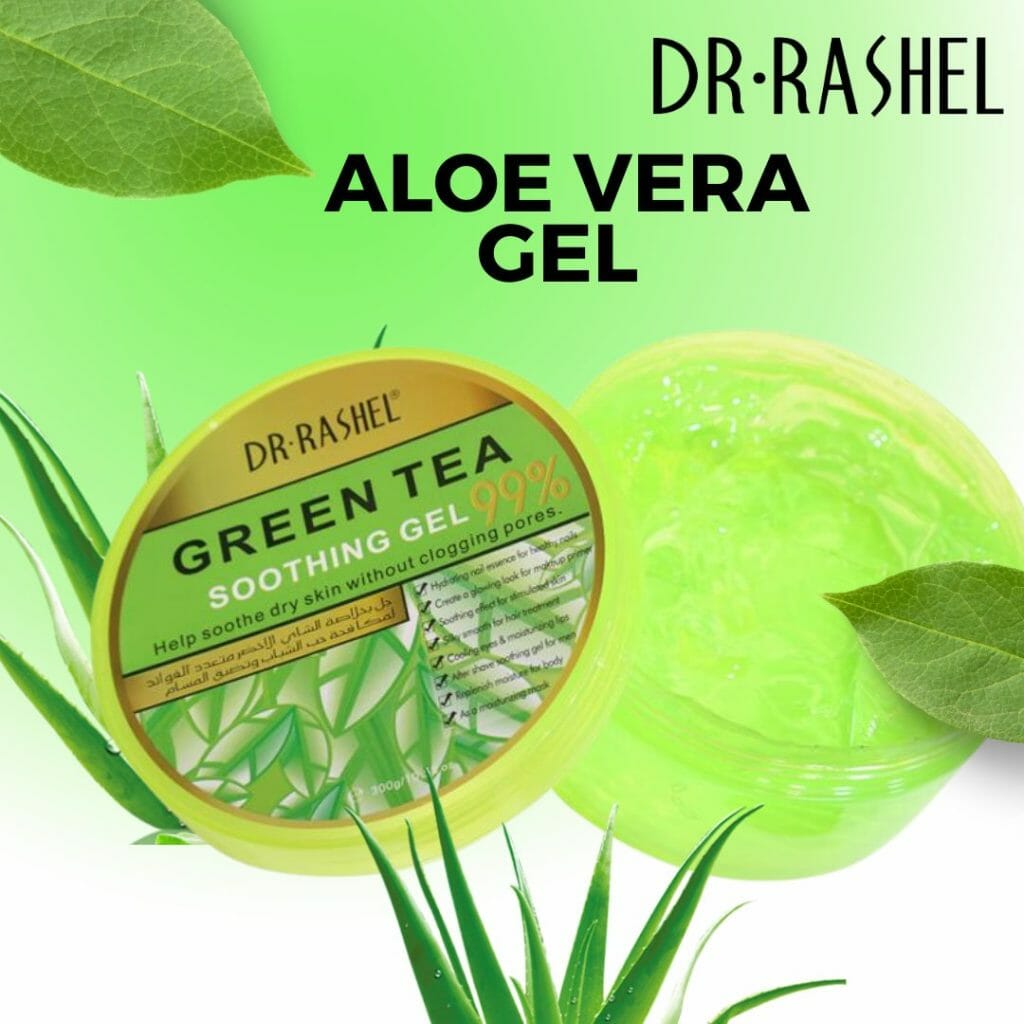 L'Oreal Hydra Genius Aloe Water
L'Oreal Hydra Genius Aloe Water has a lightweight, non-greasy formula which quickly absorbs into the skin. It leaves your skin feeling fresh, hydrated and beautiful. It contains aloe vera water and hyaluronic acid both of which are powerful hydrator that will keep your skin moistened for up to 72 hours. It deeply hydrates your skin and locks the moisture in without straining the skin.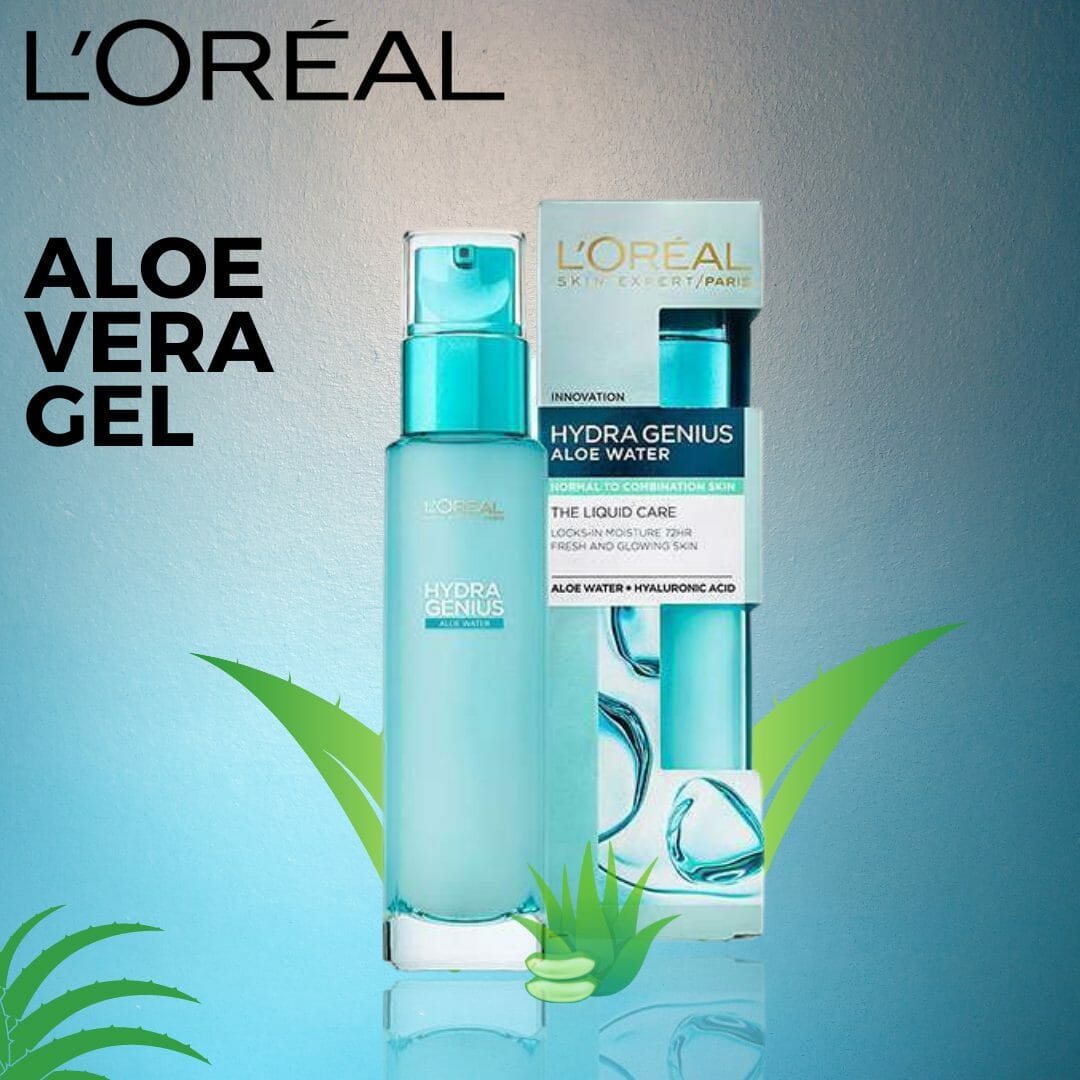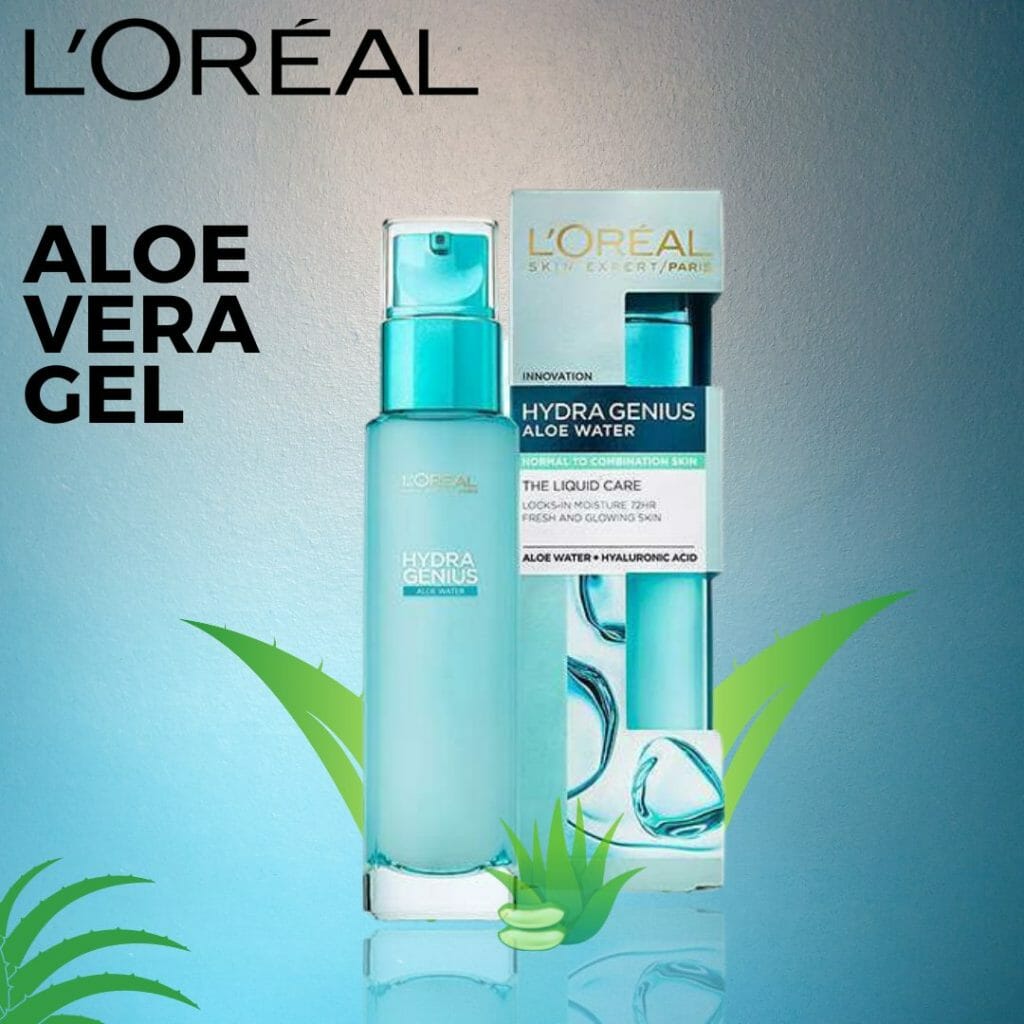 Golden Girl After Wax Lotion With Chamomile And Aloe Vera
Golden Girl After Wax Lotion With Chamomile And Aloe Vera gives a great soothing and calming effect after your waxing session. It cools and soothes your skin and removes any sticky residue from the wax making your skin clean and silky smooth for weeks. It calms your skin, reduces inflammation, lessens redness and improves healing process. Aloe vera and chamomile make it suitable for all skin types.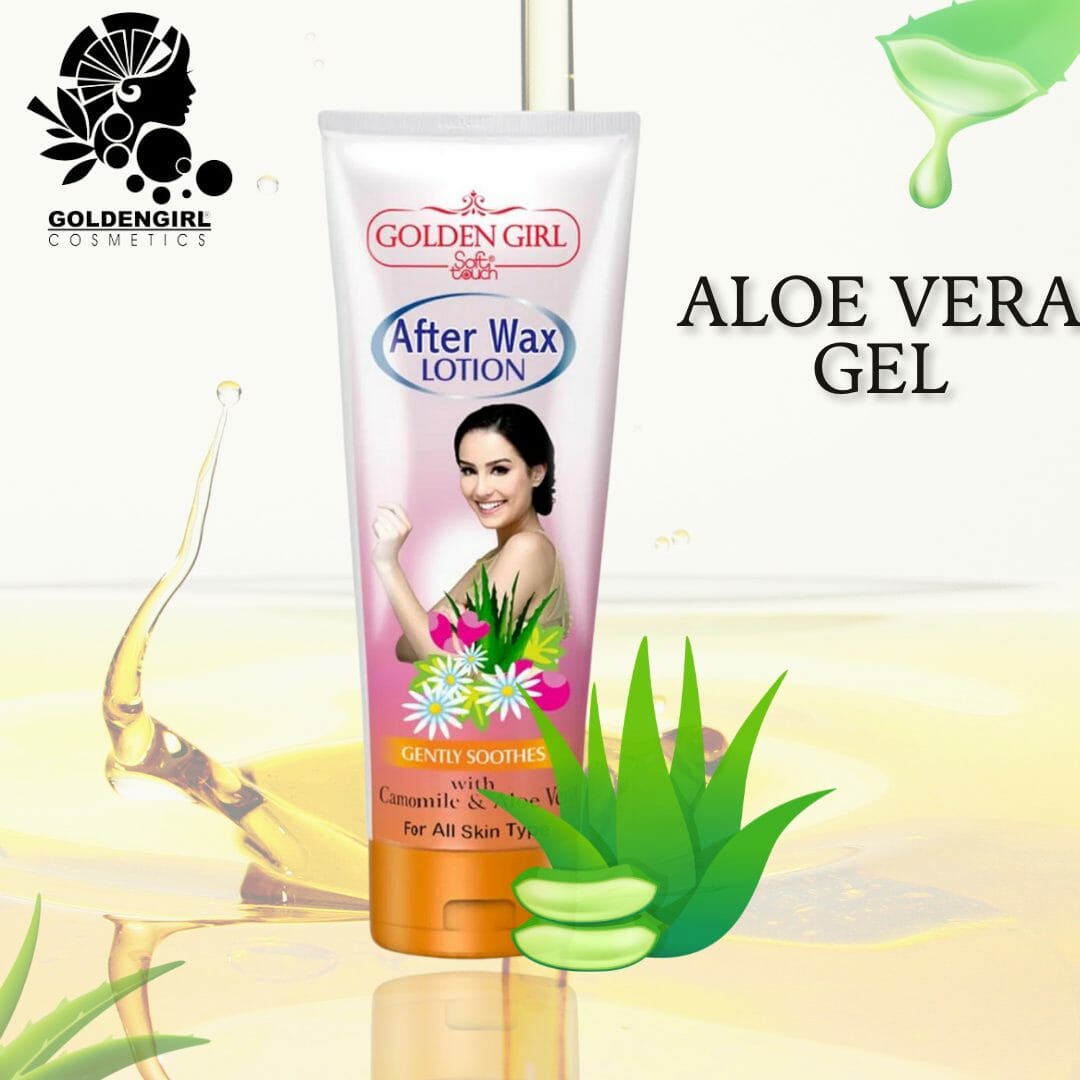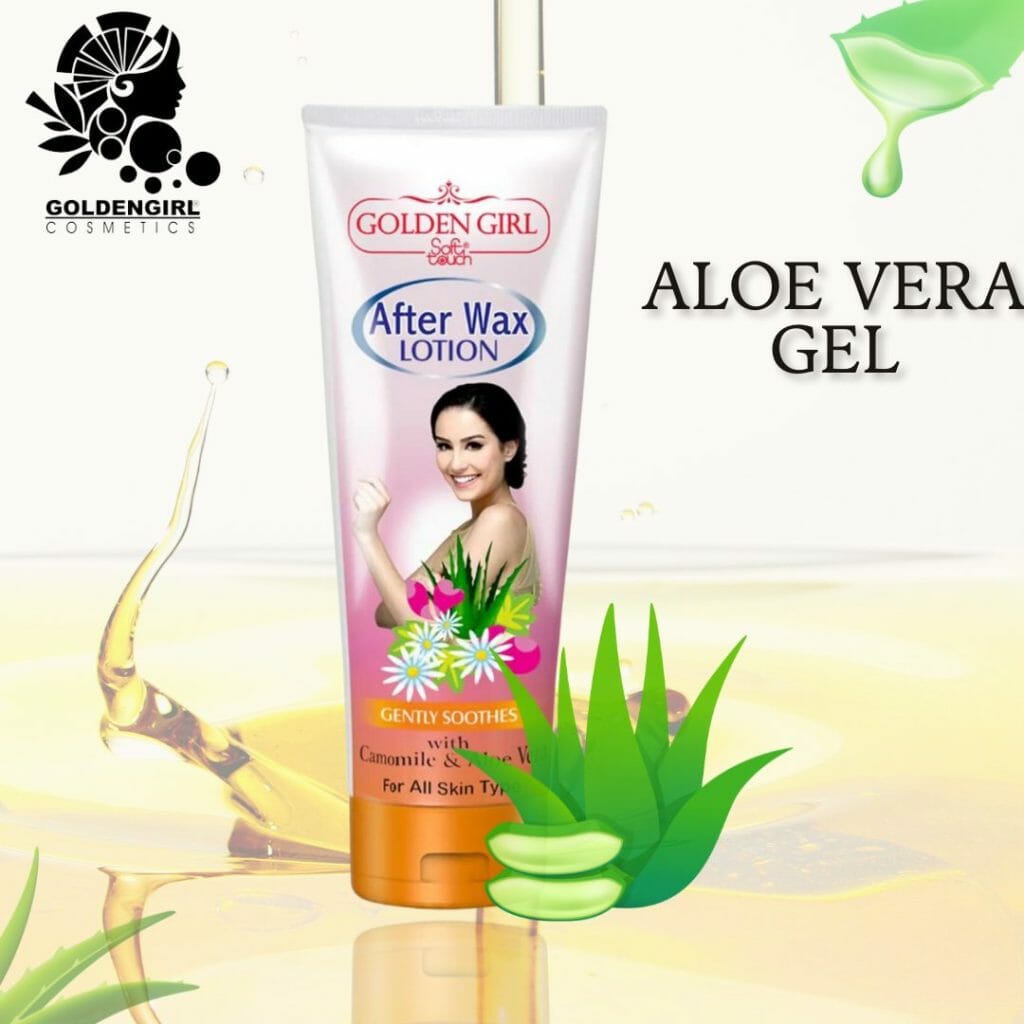 Kiss Beauty Aloe Make Up Fix
Kiss Beauty Aloe Make Up Fix is a refreshing spray which nourishes your skin with aloe vera extracts to enhance look of your makeup. It is a perfect item for those who want to soothe their skin and want to keep their makeup in place. It has a lightweight formula that prevents your makeup from setting into fine lines and smudging. The formula is rich in vitamin C, E and hydrating power of aloe vera extracts.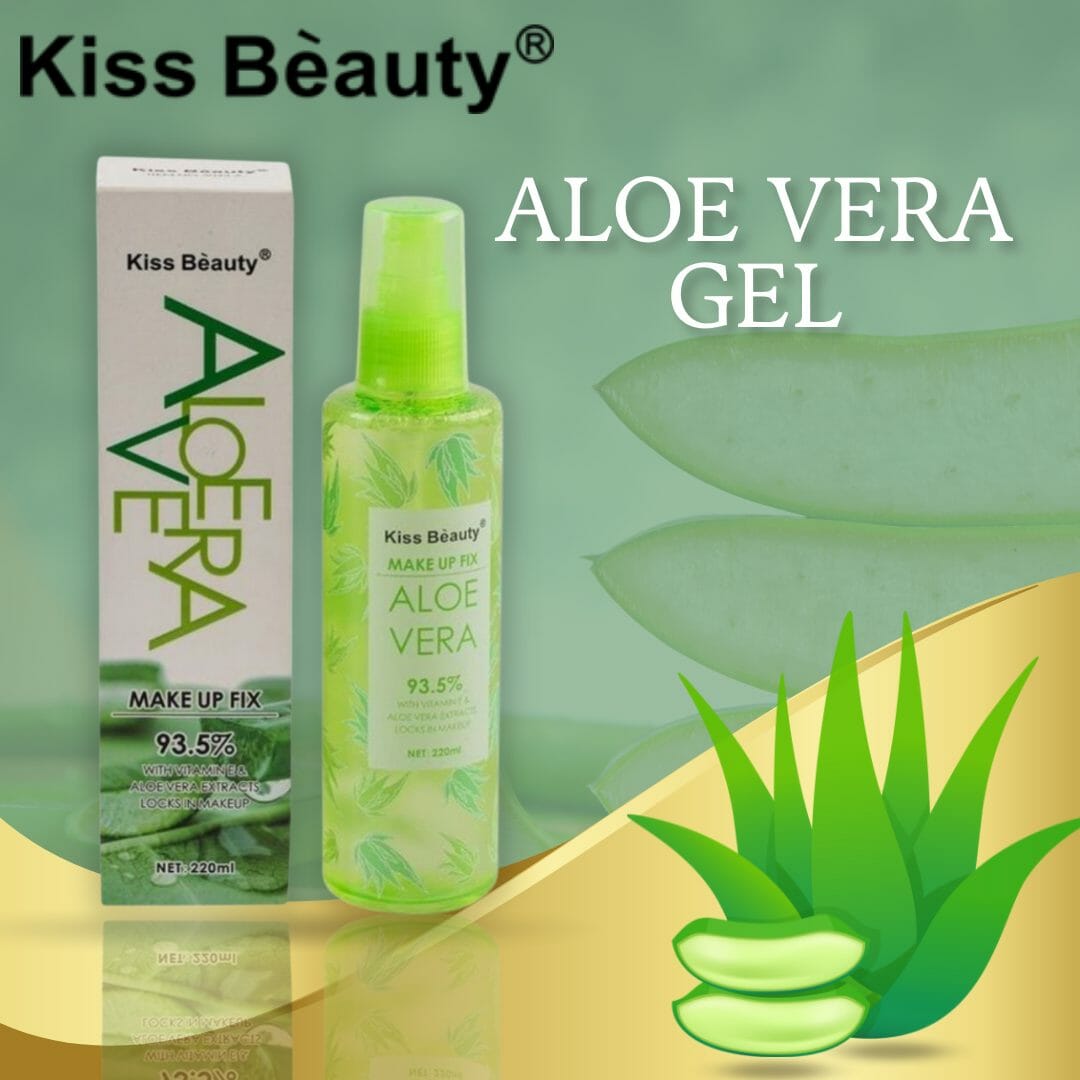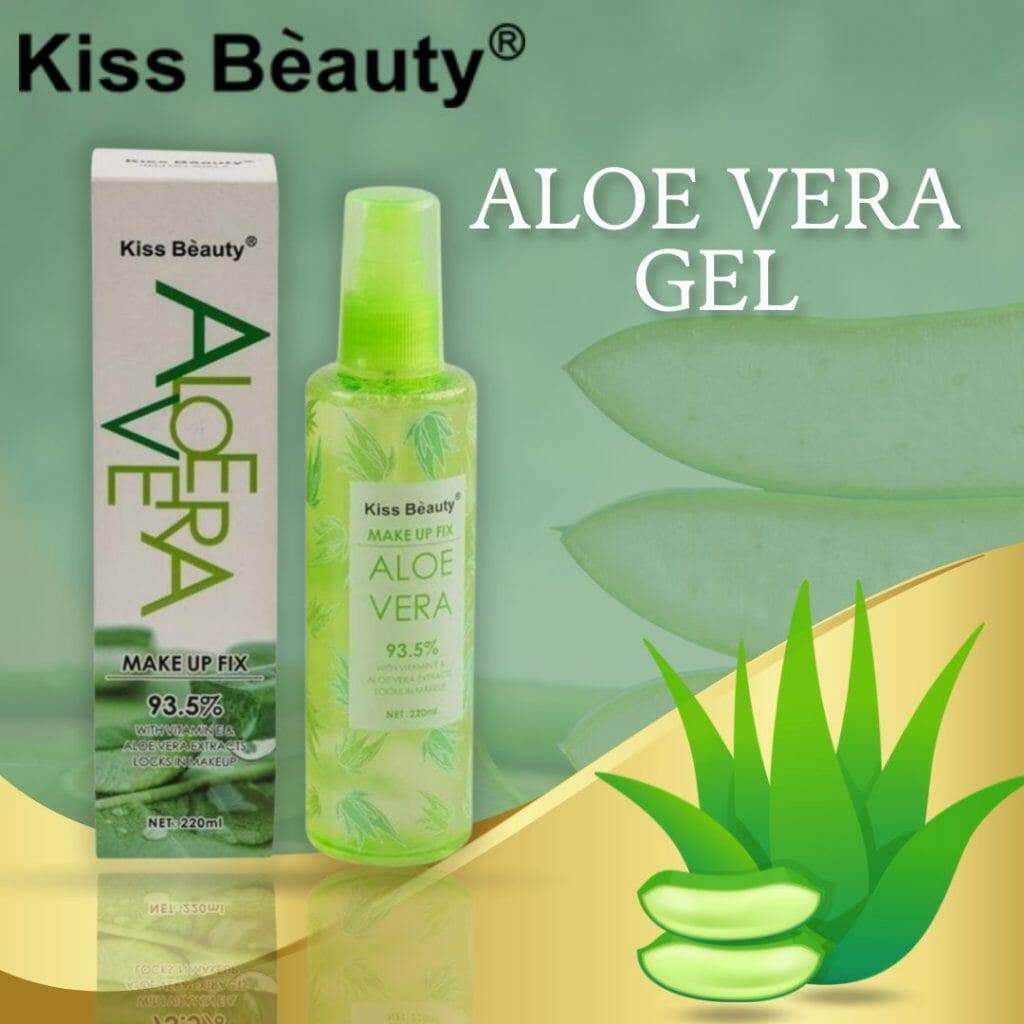 Estelin Aloe Vera Scrub Exfoliating
Estelin Aloe Vera Scrub Exfoliating is a great moisturizer that can reverse the signs of premature aging. It exfoliates your skin removing the dead skin cells and grime from your skin bringing out more glowing and youthful looking skin. It nourishes and hydrates your skin with aloe vera while exfoliating. Aloe vera also repairs and soothes your skin after exfoliating. It also has skin firming and skin lighting properties making it a great skin revitalizer.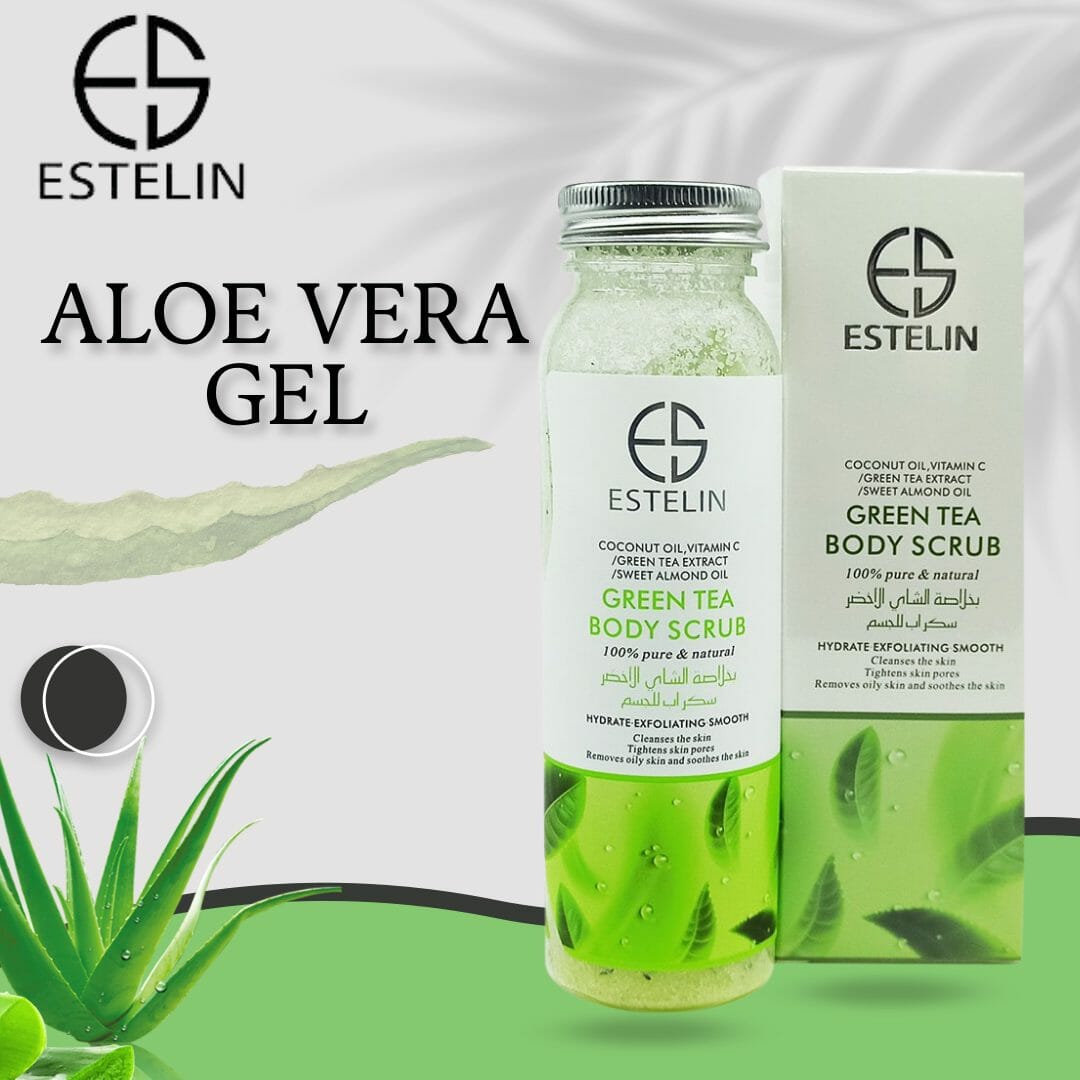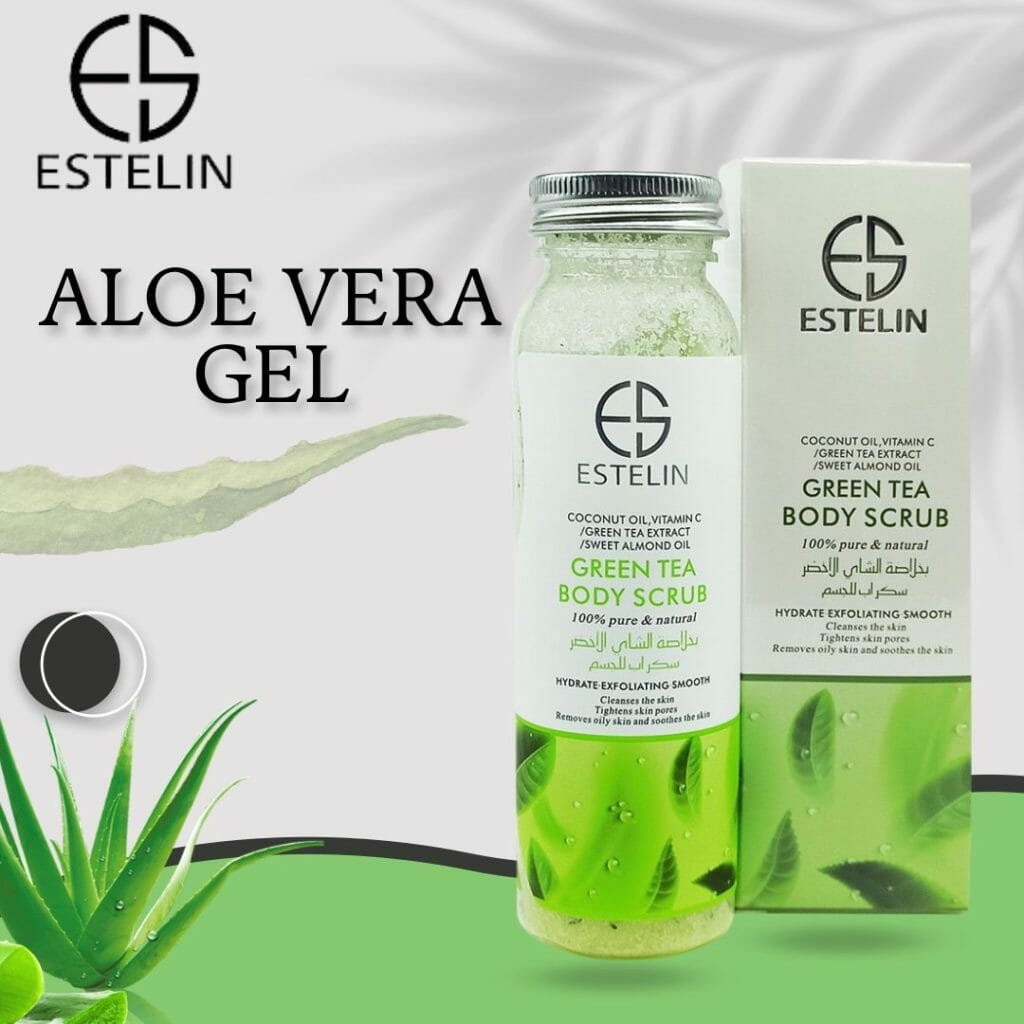 Nivea 48H Aloe & Hydration Body Lotion
Nivea 48H Aloe & Hydration Body Lotion helps you achieve your dream of smooth looking skin. It has a smooth creamy texture that gives you a long-lasting velvety smooth skin while effectively moisturizing your skin. It contains deep moisture serum that hydrates outer layer of your skin. With this rich and creamy formula, you get your dry and dull skin feeling smooth and supple.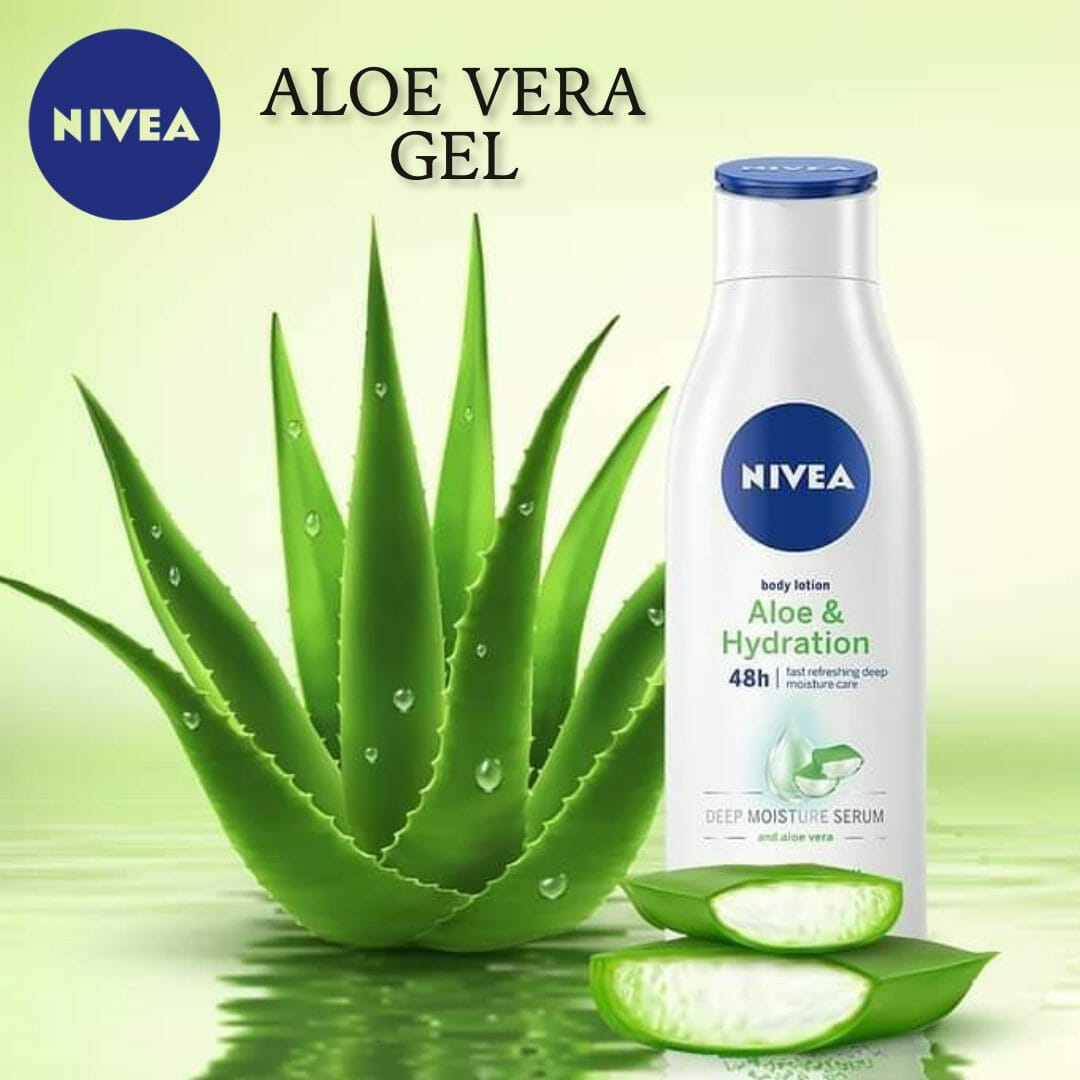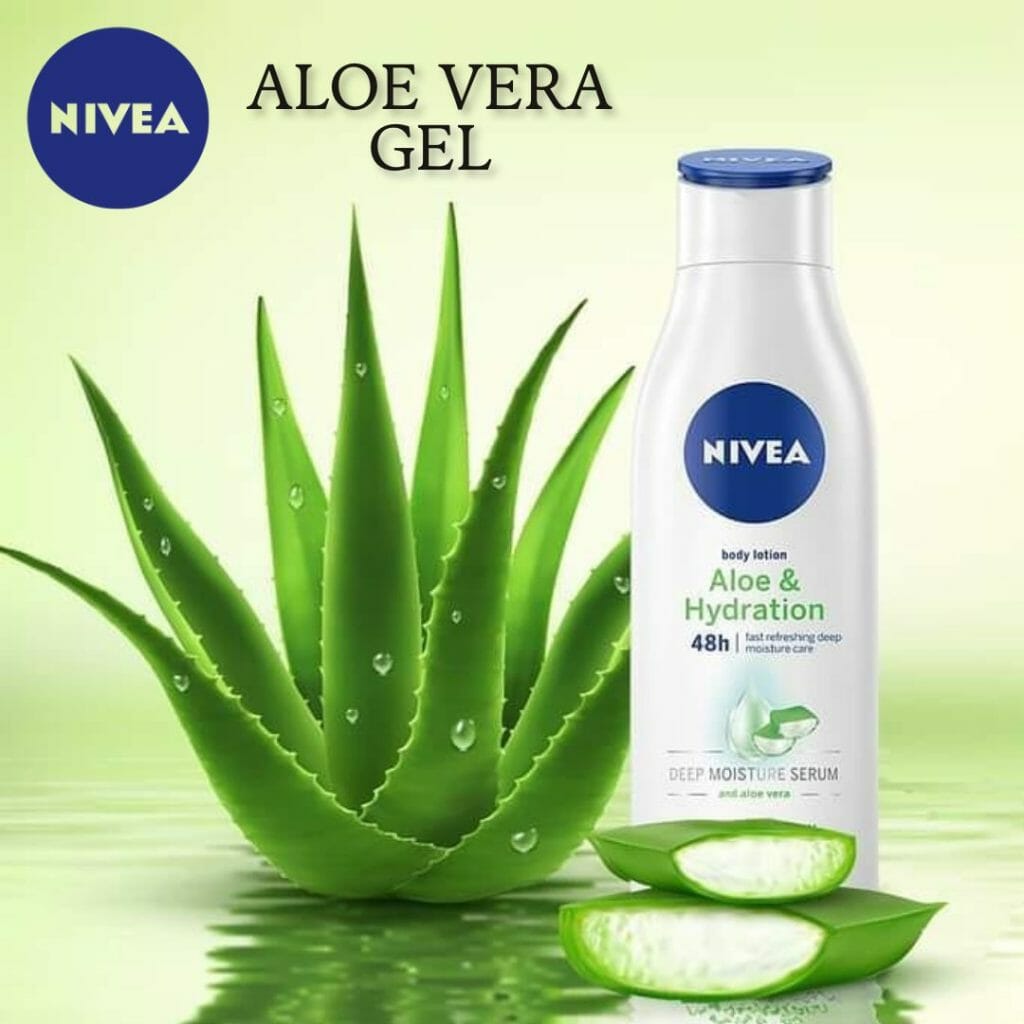 Vaseline Aloe Soothe Dry Skin Body Lotion
Vaseline Aloe Soothe Dry Skin Body Lotion deeply moisturizes your skin and leaves it supple and smooth. It is a daily does for your over-all intensive skin care. It has a lightweight, fast absorbing, non-greasy formula. It is a multitasking miracle cream which you can use as a lip balm, sun burns and rashes. It is a reliable product that leaves your entire body hydrated.