Our skin needs a lot of care and attention to keep it supple, plump, and youthful, especially when you notice fine lines and wrinkles. Though you can't stop the clock from ticking, you can effectively reduce the fine lines and wrinkles and prevent the formation of new ones. As there are hundreds of options for anti-wrinkle creams available on the market, it can be a little hard to choose the best one.
Many anti-wrinkle creams claim to do a lot more than they actually can. They may be advertised as highly effective against wrinkles and their formation but do they actually work? Studies have shown that an anti-wrinkle treatment is effective for fine lines. In this study, scientists tested the effectiveness of anti-wrinkle creams, night cream, or eye cream on periorbital lines on women between 30-70 years of age. It showed that these creams improved both average maximum roughness and mean roughness after 4 weeks of usage.
What to Look For in an Anti-Wrinkle Cream?
The efficacy of an anti aging cream depends on the ingredients it contains and the duration of use. However, you need to understand that they are not a magical solution that will show results in a matter of hours. You have to apply it twice every day for at least 4 months to see any results.
How to Pick the Best Product?
To make sure your anti-wrinkle cream works well for you, you have to consider certain things while buying the right product, such as:
Check the Label:
The best anti-wrinkle creams are those that contain more active ingredients. Research the ingredients you are unfamiliar with to make sure you buy the right product.
More Price Doesn't Necessarily Mean Better Results:
Just because some of these creams are more expensive than others does not necessarily mean you get better results using them.
Read Reviews:
Check the product review on the internet to find out what people who used the product say about them. Make sure the cream you buy is manufactured by a well-reputed company. Also, you might want to use a multi-purpose anti-wrinkle cream that does a lot more in addition to reducing wrinkles, i.e., even out the skin tone.
Ingredients to Look For In an Anti Aging Cream
AHA and BHA:
These ingredients work as exfoliants that remove dead skin cells while stimulating the growth of evenly pigmented and smooth new skin. They also improve collagen production.
Retinol:
It is the key ingredient that helps in creating better and healthier skin cells and also works as an antioxidant.
Peptides:
It works great for minimising stretch marks, wrinkles, and even wound healing.
Niacinamide:
It is another antioxidant that prevents water loss in the skin, which improves skin elasticity.
Hyaluronic Acid:
Anti aging face cream with hyaluronic acid helps in moisturising the skin.
Vitamin C:
It is a powerful antioxidant that can protect your skin from the harmful rays coming from the sun.
Grape Seed Extract:
Anti aging face cream that has grape seed extracts has anti-inflammatory and antioxidant properties, so it improves the efficacy of the cream.
Best Anti Ageing Cream in Pakistan
Dr Rashel Vitamin C Face Cream
Dr Rashel Vitamin C Face Cream is an effective anti aging cream formulated with vitamin C and hyaluronic acid. Vitamin C is a powerful antioxidant that fights off free radicals which are harmful to your body. It also stimulates collagen and elastin production which improves skin's health and removes fine lines, wrinkles and other signs of premature skin. Another main ingredient in this cream is hyaluronic acid which provides deep moisturization along with clarifying your complexion to bring out naturally glowing skin.
Another cream by this brand to fight off premature ageing is Dr Rashel Argan Oil Moisturising Day Cream. It is infused with the goodness of argan oil that protects your skin from sun damage, reverse signs of ageing, moisturises skin, heals infections, soothes atopic skin, and treats acne. It leaves your skin feeling soft, clear and supple.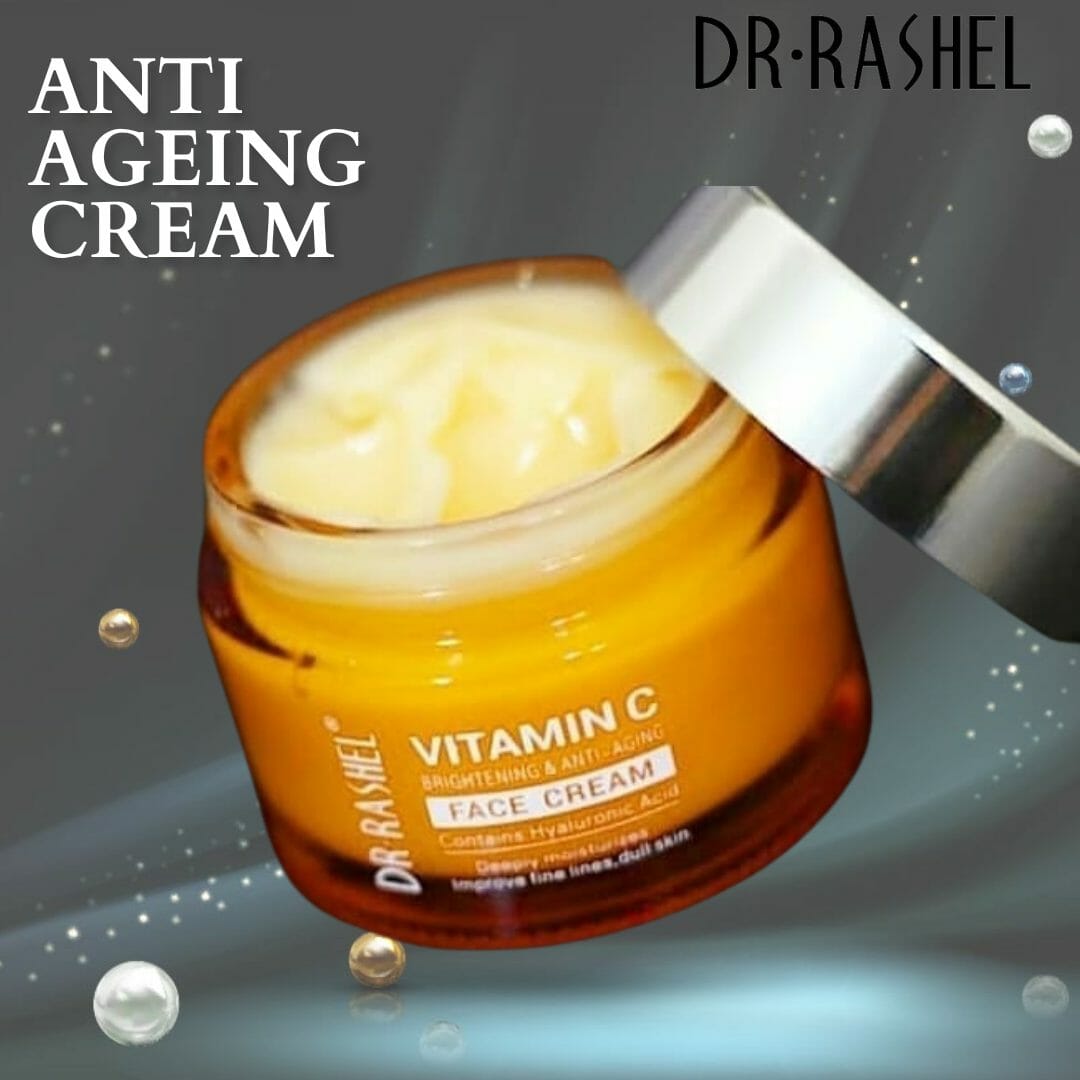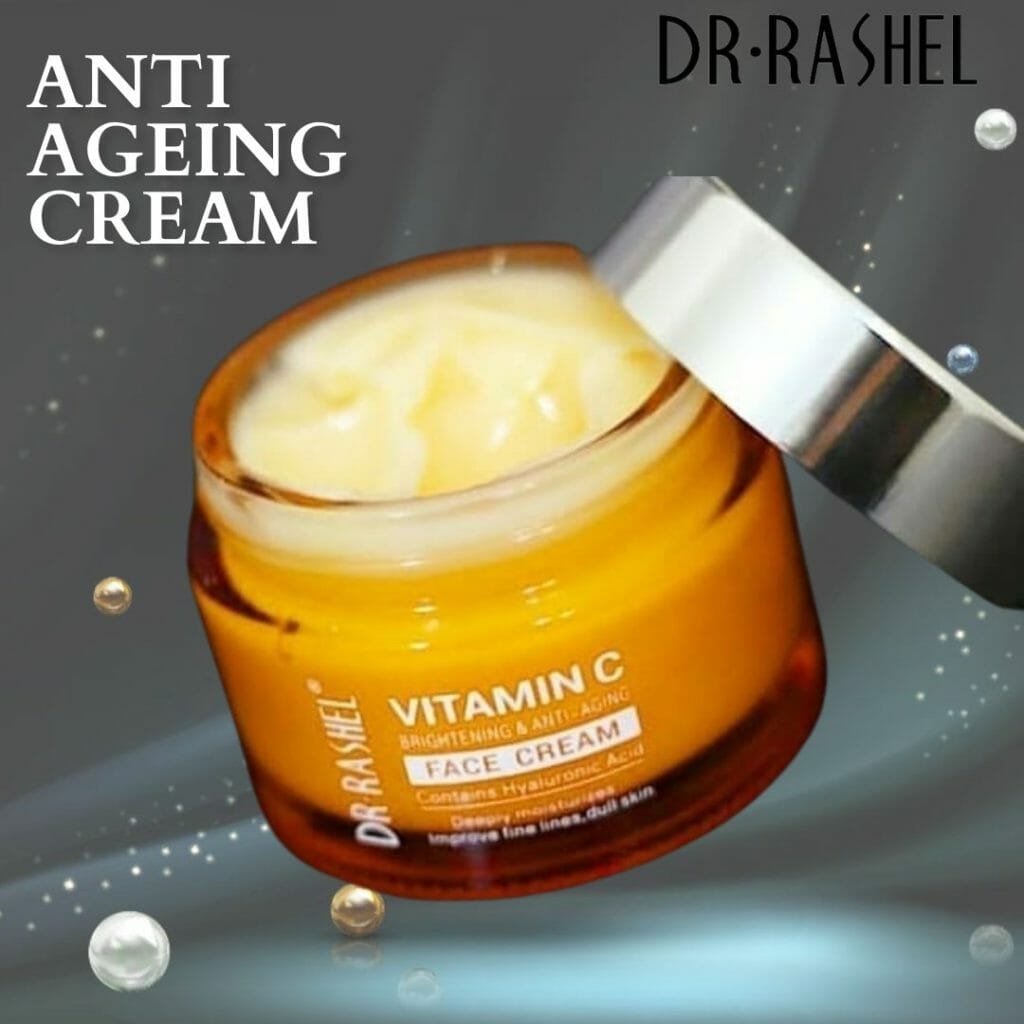 Neutrogena Cellular Boost Anti Aging Cream
Neutrogena Cellular Boost Anti Aging Cream contains vitamin C and anti-ageing hexinol which works to correct uneven skin tone, decrease dark spots, and boosts natural collagen and elastin production. It also contains SPF 20 which protects the skin from sun damage and shows visible results in just 4 weeks. It is a dermatologist tested cream that helps cool down the visible signs of ageing caused by sun damage and cellular burnout.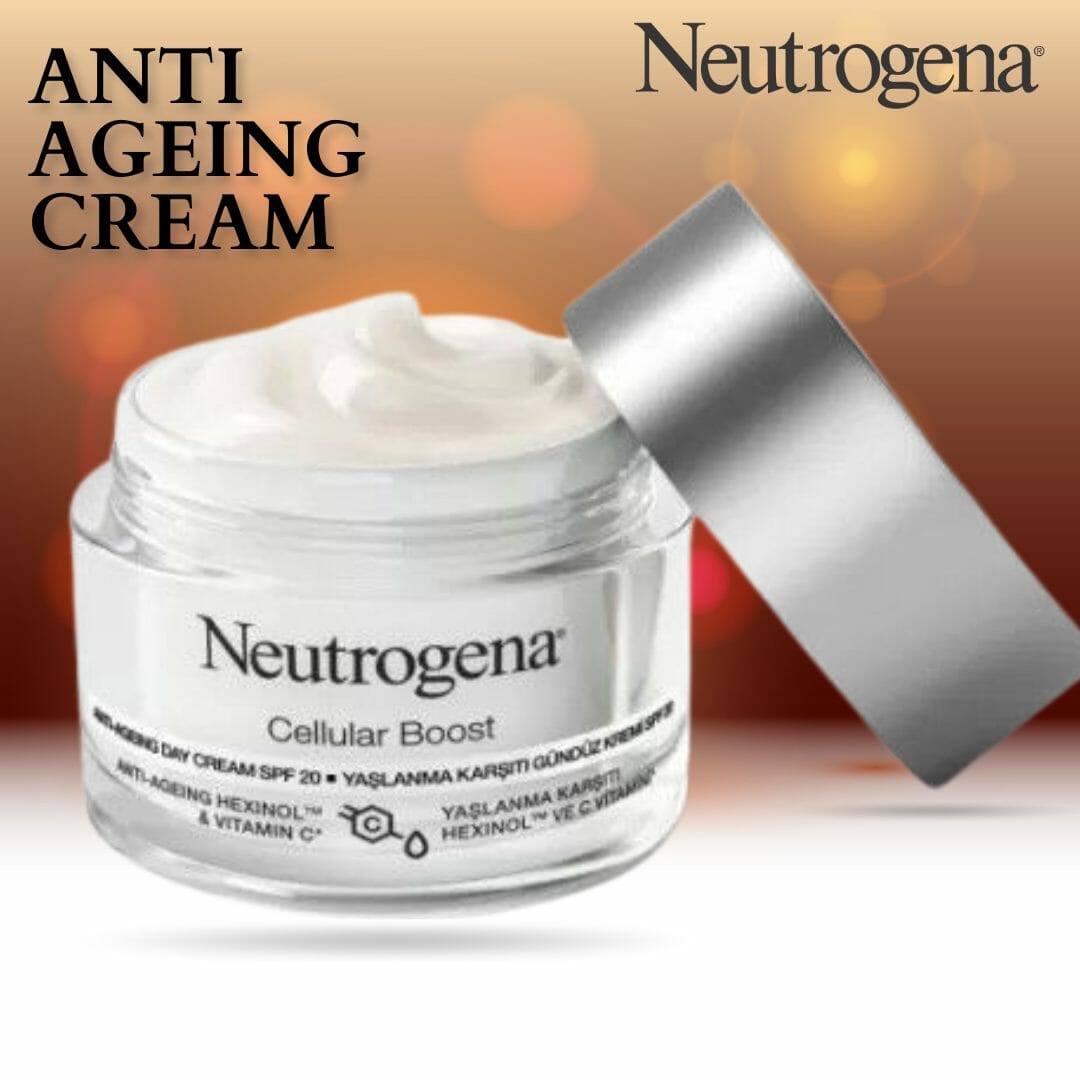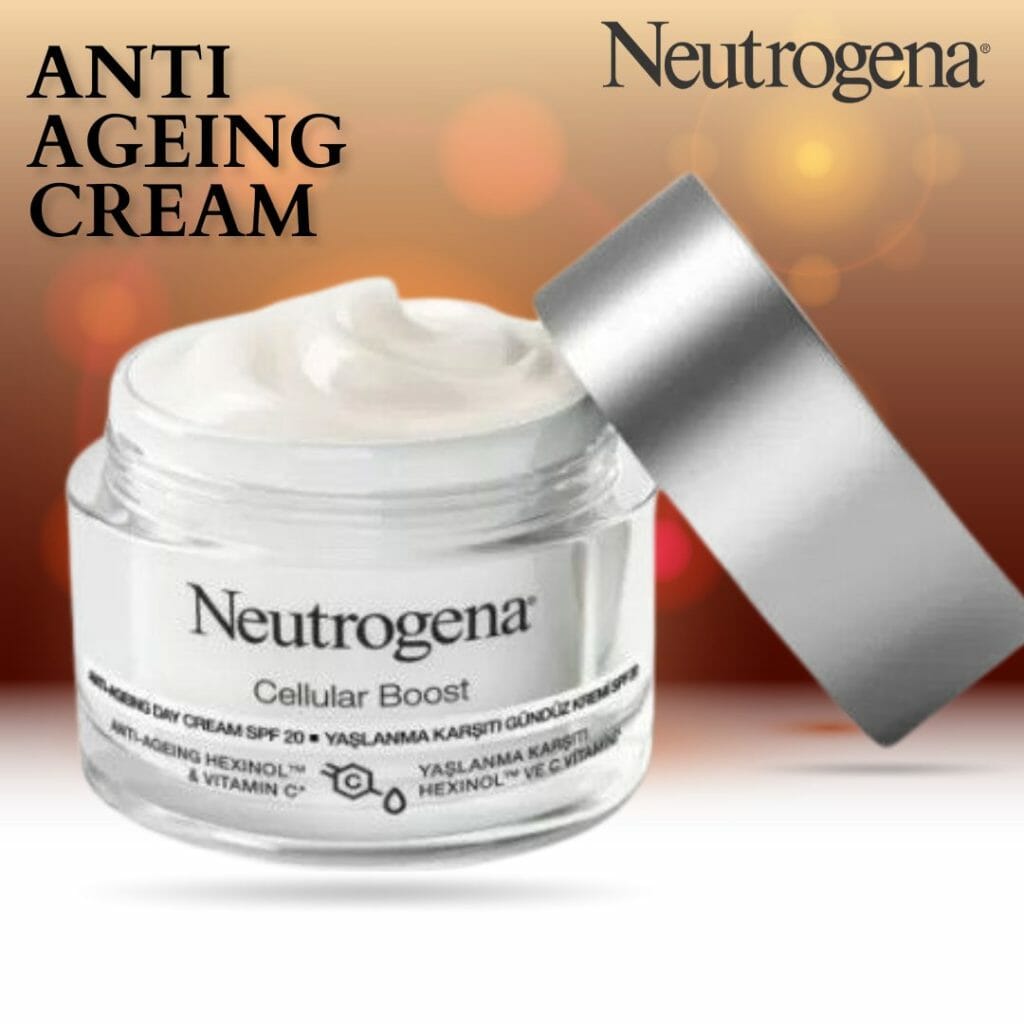 Pond's Age Miracle Intensive Wrinkle Cream
Pond's Age Miracle Intensive Wrinkle Cream is the best anti aging cream that nourishes and moisturises your skin. Our skin goes through a lot on a daily basis and environmental factors like UV, stress, and pollution speed up the ageing process. It boosts cell renewal capability, strengthens skin barrier, enhances collagen production and elastic fibres. It is enriched with RP-C Complex which releases Retinol into the skin that effectively corrects wrinkles and fine lines. Its formula has goodness of essential oils including sweet almond oil, rose oil, jojoba oil, argan oil and marula oil which keep your skin hydrated and supple.
Pond's offer another best anti aging cream i.e. Age Miracle Wrinkle Corrector Day Cream. It contains Retinol-C Complex which is the most advanced anti-ageing technology. It releases retinoid and CLA4 boosters that keep your skin soft and firm to reduce the appearance of wrinkles. Its Pro-Cell Complex has nourishing ingredients that boosts collagen production by three times without drying out your skin.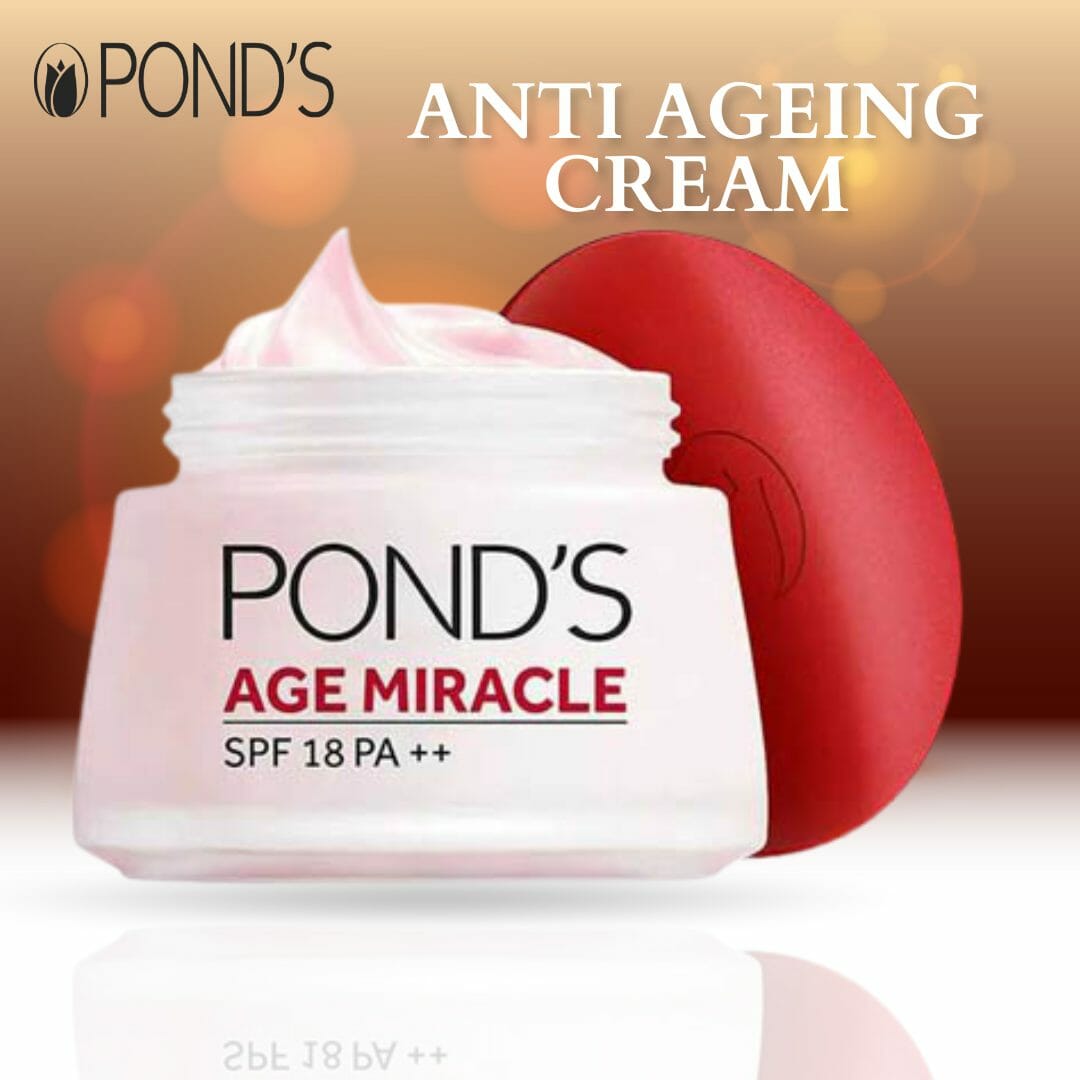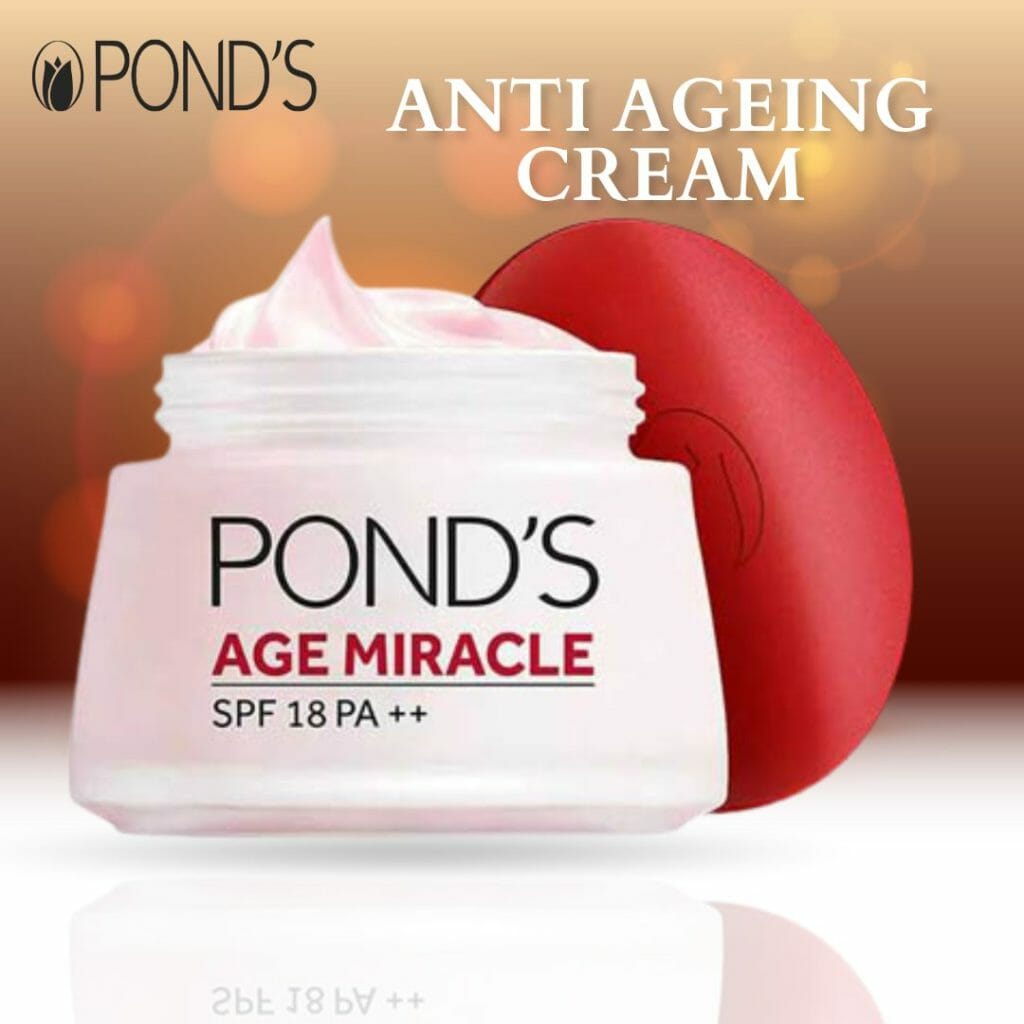 Golden Girl Cosmetics Ubtan Night Cream
Golden Girl Cosmetics Ubtan Night Cream is one of the best anti aging creams in Pakistan which is enriched with antioxidants and botanical extracts to nourish your skin overnight. It improves elasticity of your skin, promotes cell regeneration, reduces wrinkles, fine lines and signs of ageing. It is a complete day cream for rejuvenating, hydrating and restoring radiance to your skin. The formula has natural ingredients such as Glycerin, Aloe Vera, Green Tea Extracts, Shea Butter, and herbs that add glow and nourishment to your skin.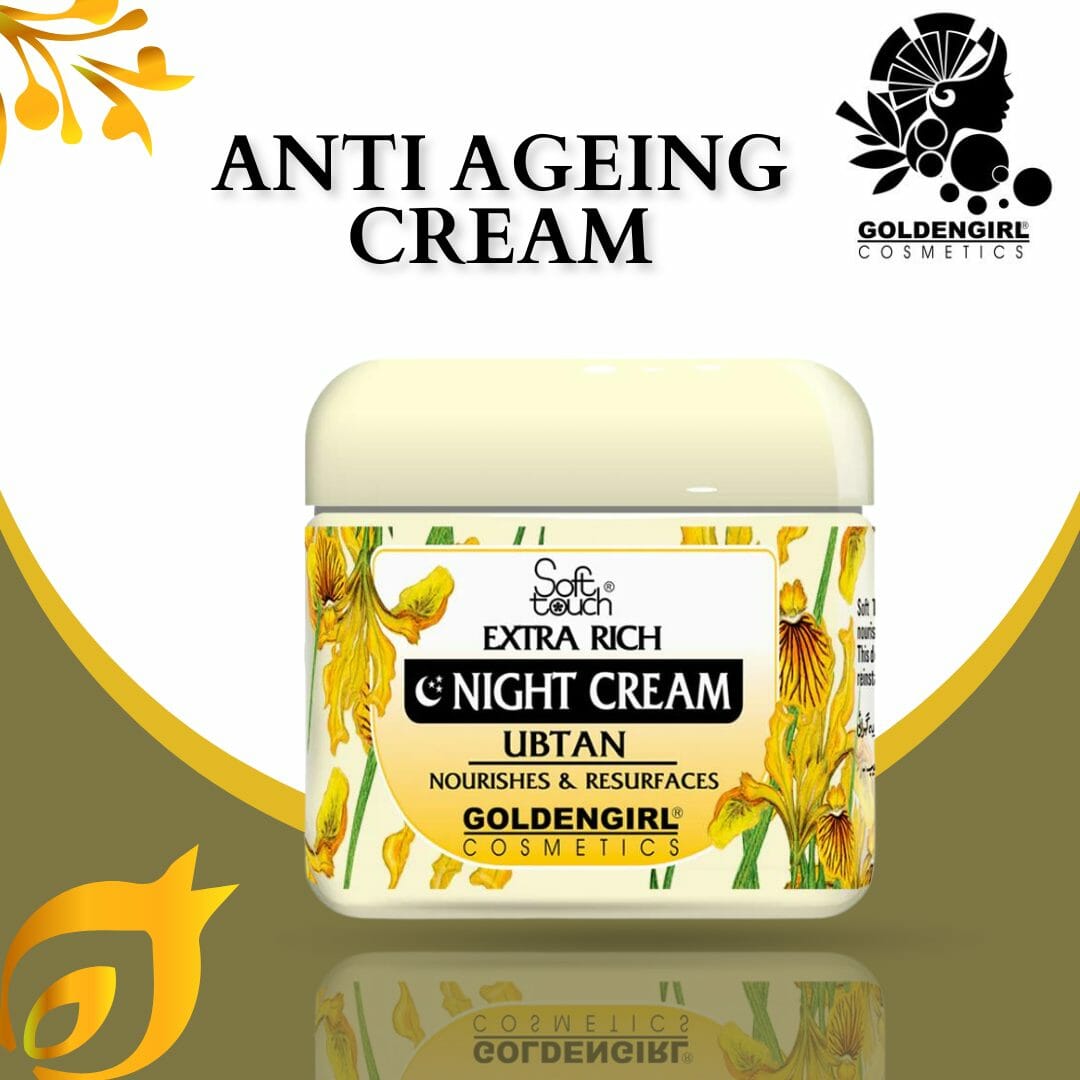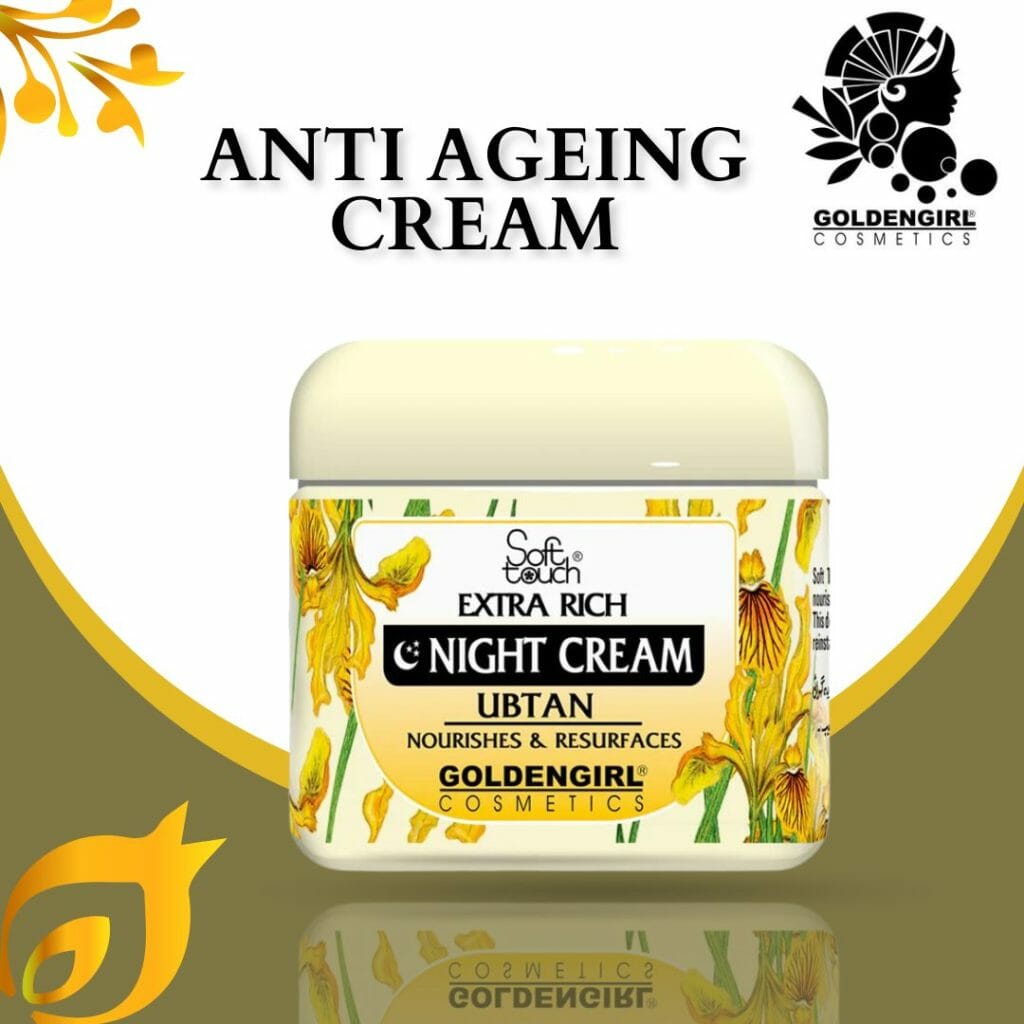 L'Oreal Paris Revitalift Energising Red Day Cream
L'Oreal Paris Revitalift Energising Red Day Cream is an anti-wrinkle firming day cream which is infused with advanced pro-retinol which is a highly effective anti-wrinkle ingredient with highly smoothing capabilities. It also has Red Ginseng as a key ingredient which is a powerful stimulant for improved blood circulation and fights signs of ageing and fatigue. It makes your skin firmer and smoother within 7 days and completely disappears wrinkles with regular use. It has a tinted, creamy formula that gently cleanses and nourishes your skin. It is one of the best anti aging creams in Pakistan you cannot go wrong with.
L'Oreal Paris offers a wide range of nourishing day creams. There is another brilliant day cream that is worth trying to fight off premature ageing; L'Oreal Paris Wrinkle Expert Restoring Day Cream. It has been expertly crafted to address the anti-wrinkle needs. It works great for the skin that lacks vital nourishment to remove wrinkles and dryness. It comes with a triple action formula that replenishes skin with moisture making the appearance of wrinkles less noticeable. It rehydrates and restores your skin and improves firmness and elasticity in your skin.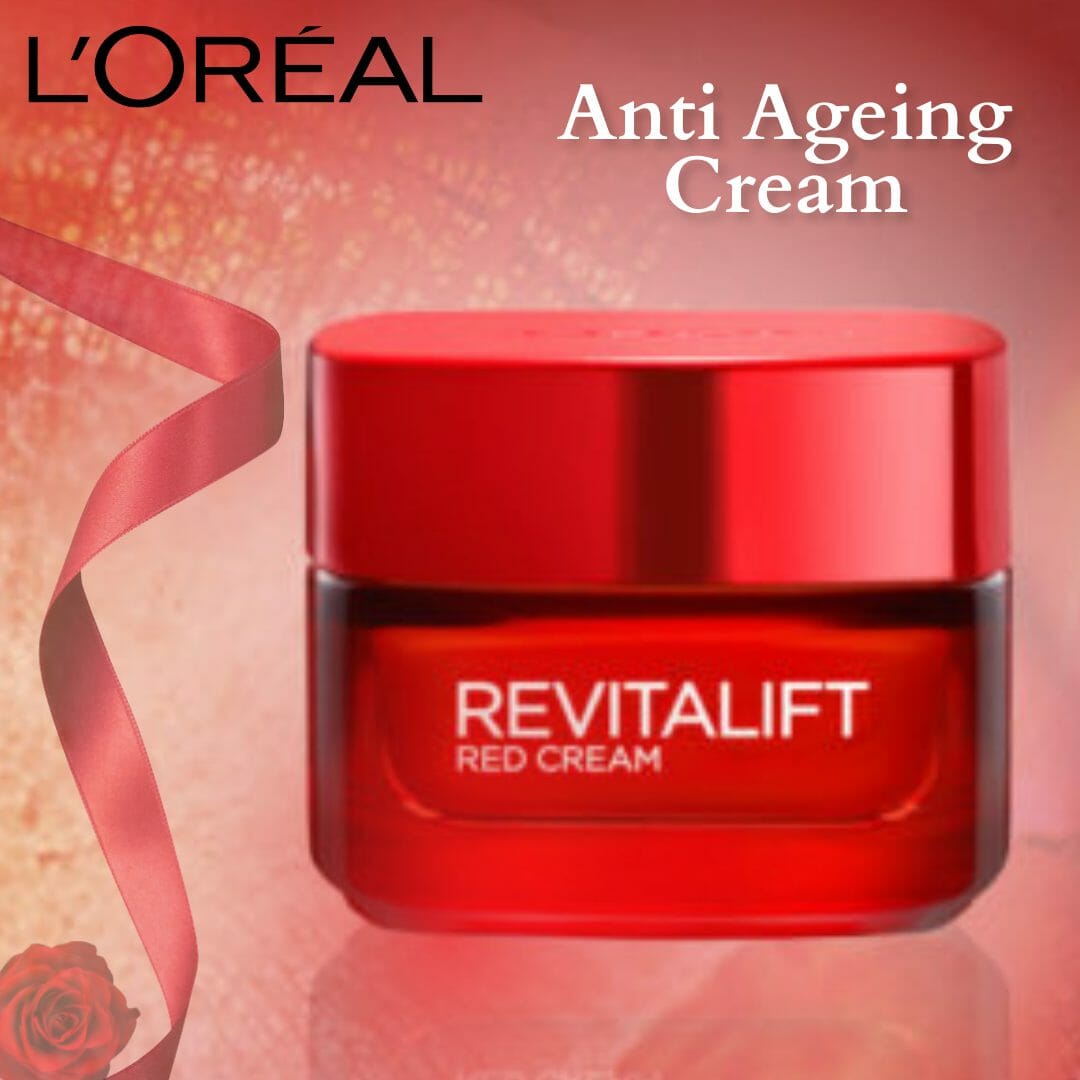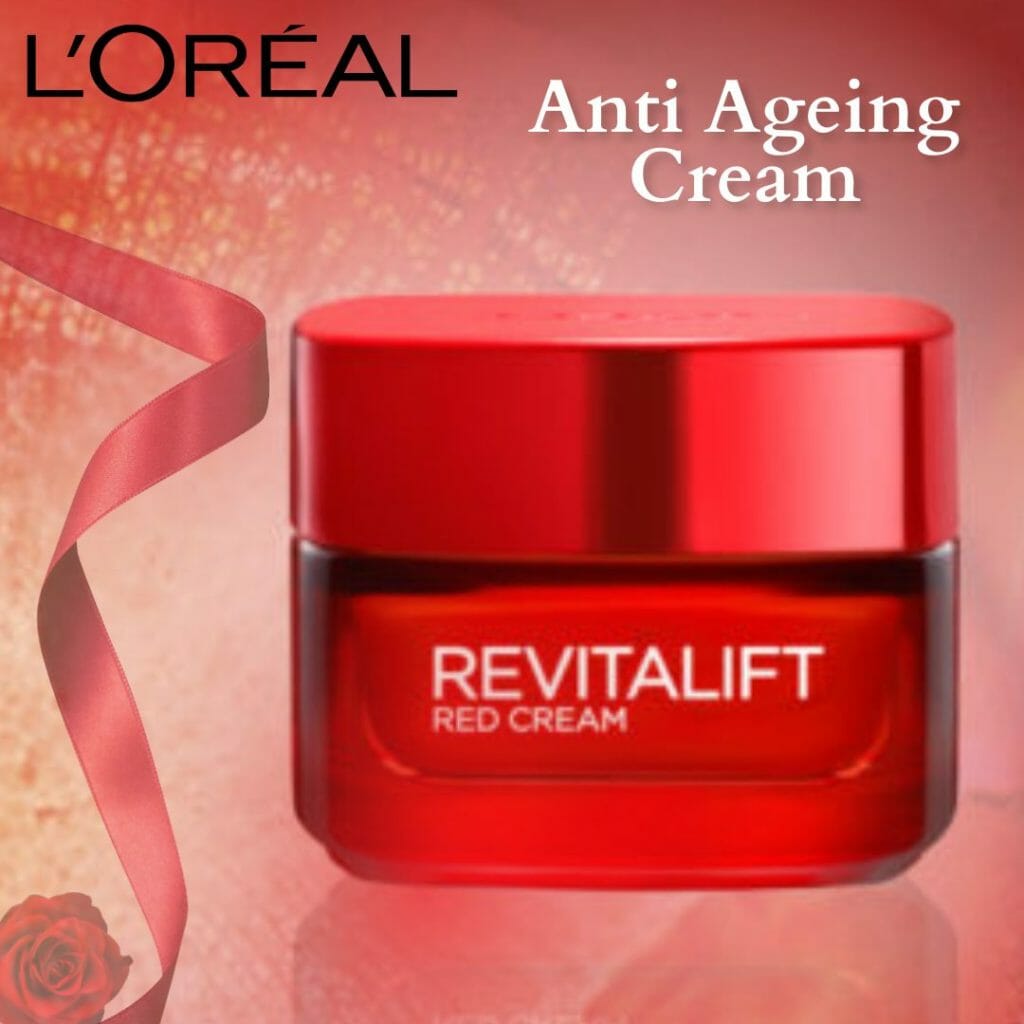 YC Whitening & Anti Wrinkle Cream
YC Whitening & Anti Wrinkle Cream contains vitamin C and hyaluronic acid to improve fairness, smoothness and tone of your skin. It contains all the necessary ingredients needed for healthy growth and improvement of your skin. It adds shine and radiance to your skin with its essential components. It also has a double action skin whitening action along with the appearance of lines and wrinkles. It reduces the natural ageing process and replenishes your skin with the required natural moisture balance and protects your skin from sun damage. It is one of the best anti aging creams in Pakistan you can find at a reasonable price.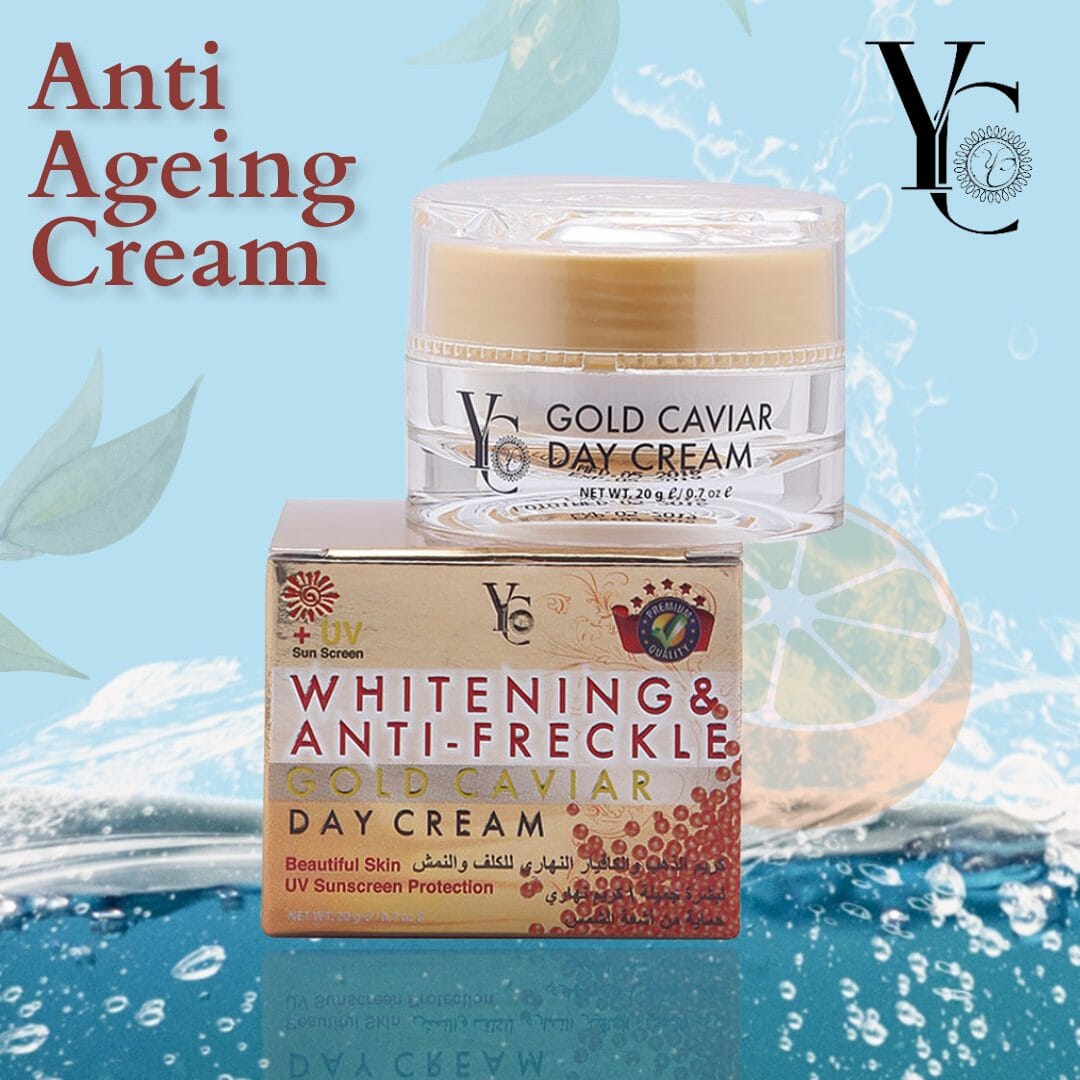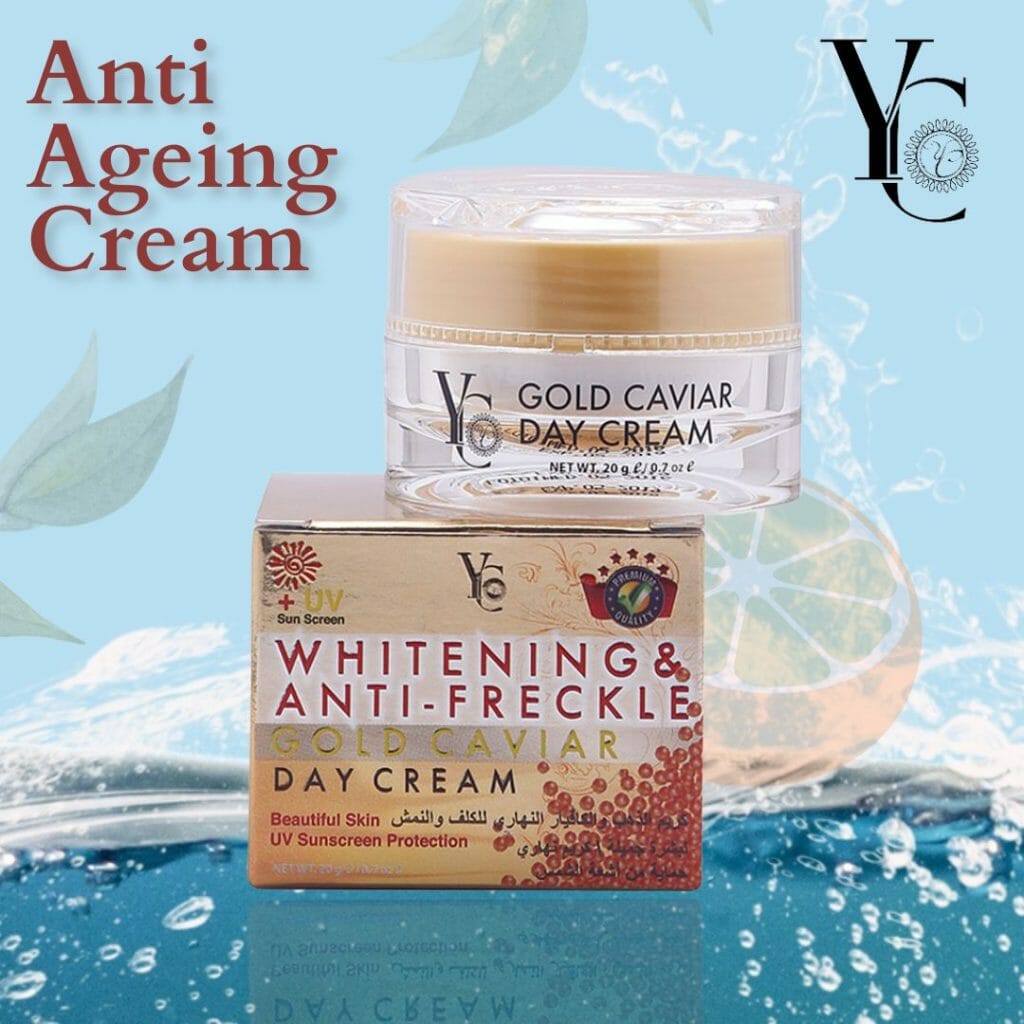 Palmer's Micro Fine Exfoliating Facial Scrub
Palmer's Micro Fine Exfoliating Facial Scrub contains natural ingredients that work together to soothe and nourish your skin. It has cocoa and shea butter as key ingredients with smashed walnut coverings. It is completely free of parabens and dangerous phthalates. It is a perfect anti-ageing cream and acts as an all-natural sun black with enriched vitamins that leaves you with well nourished and healthy-looking skin. It is one of the best anti aging creams in Pakistan that nourishes and exfoliates your skin at the same time.
Cetaphil Moisturising Lotion
Cetaphil Moisturising Lotion is a non-greasing, smooth and silky moisturiser that provides protection to your skin and retains youthfulness to your skin. It is a fast absorbing, top-notch hydrating lotion that provides perfect moisture balance to your skin that restores necessary moisture to extra-dry and sensitive skin with hyaluronic acid.
Some of the major benefits you can get from Cetaphil Moisturising Lotion include restoring the skin's moisture and helps it to glow, increase the time of your self-tanner, correct wrinkles and signs of premature ageing, soothes rough patches of your skin and feels relaxing on your skin.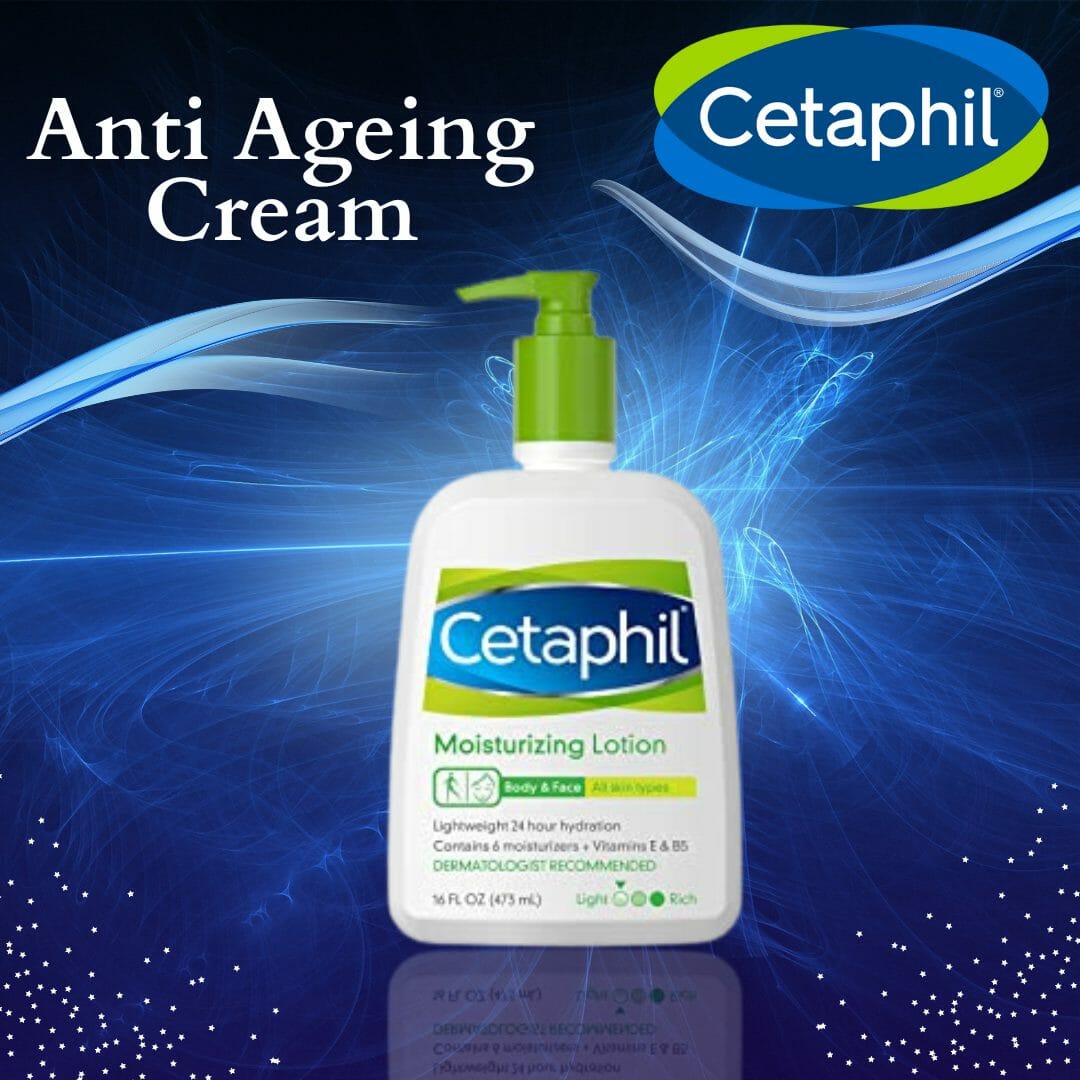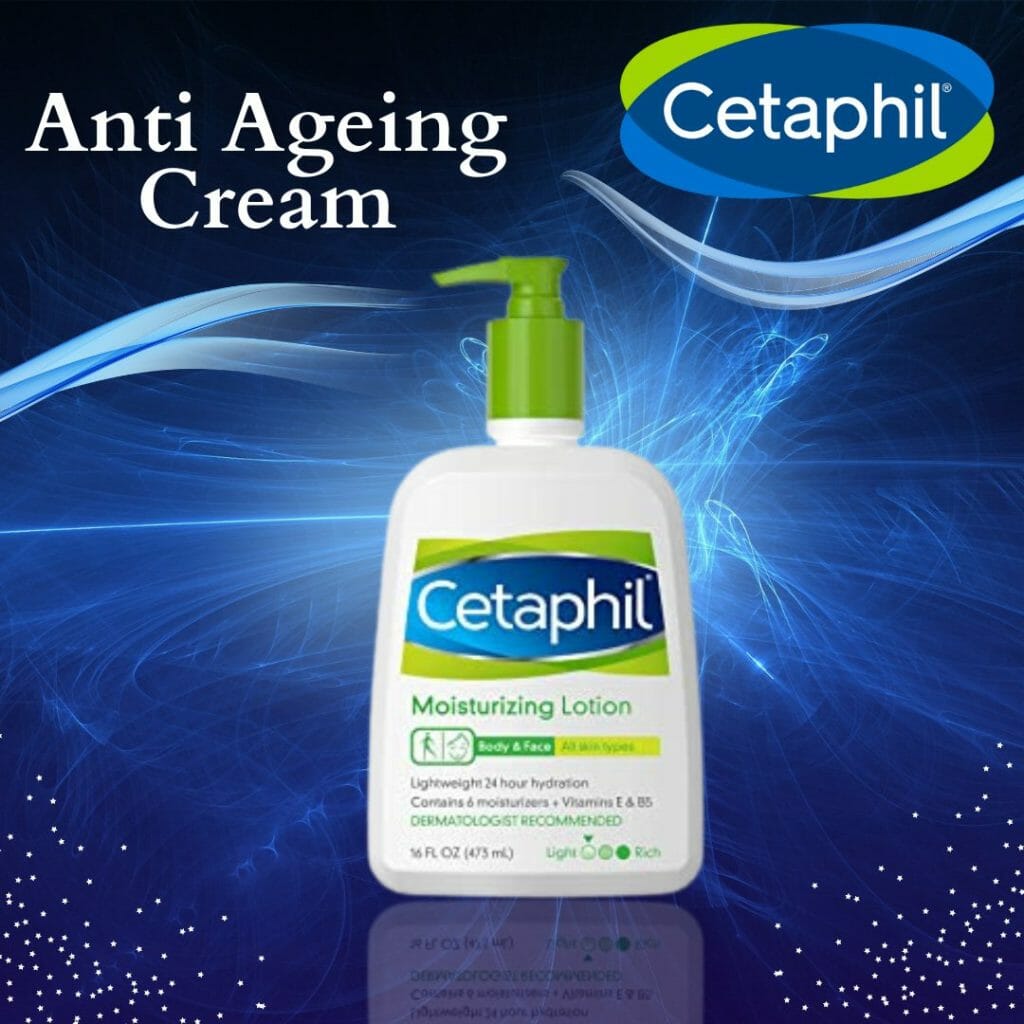 Soft Touch Vitamin E Cream
Soft Touch Vitamin E Cream is an enriched and focused cream designed with organic and natural energetic ingredients. It nurtures the skin to maintain flexibility and softness of your skin. It has a vitamin E complex formula that is proven to enhance the blood circulation in your skin which has a favourable impact on the fortification of connective cells and improves the formation of new skin cells. It fights off free radicals with antioxidants and repairs skin with the abundant moisturisers and natural fruit acids. It is one of the best anti aging creams in Pakistan enriched with powerful nourishing ingredients.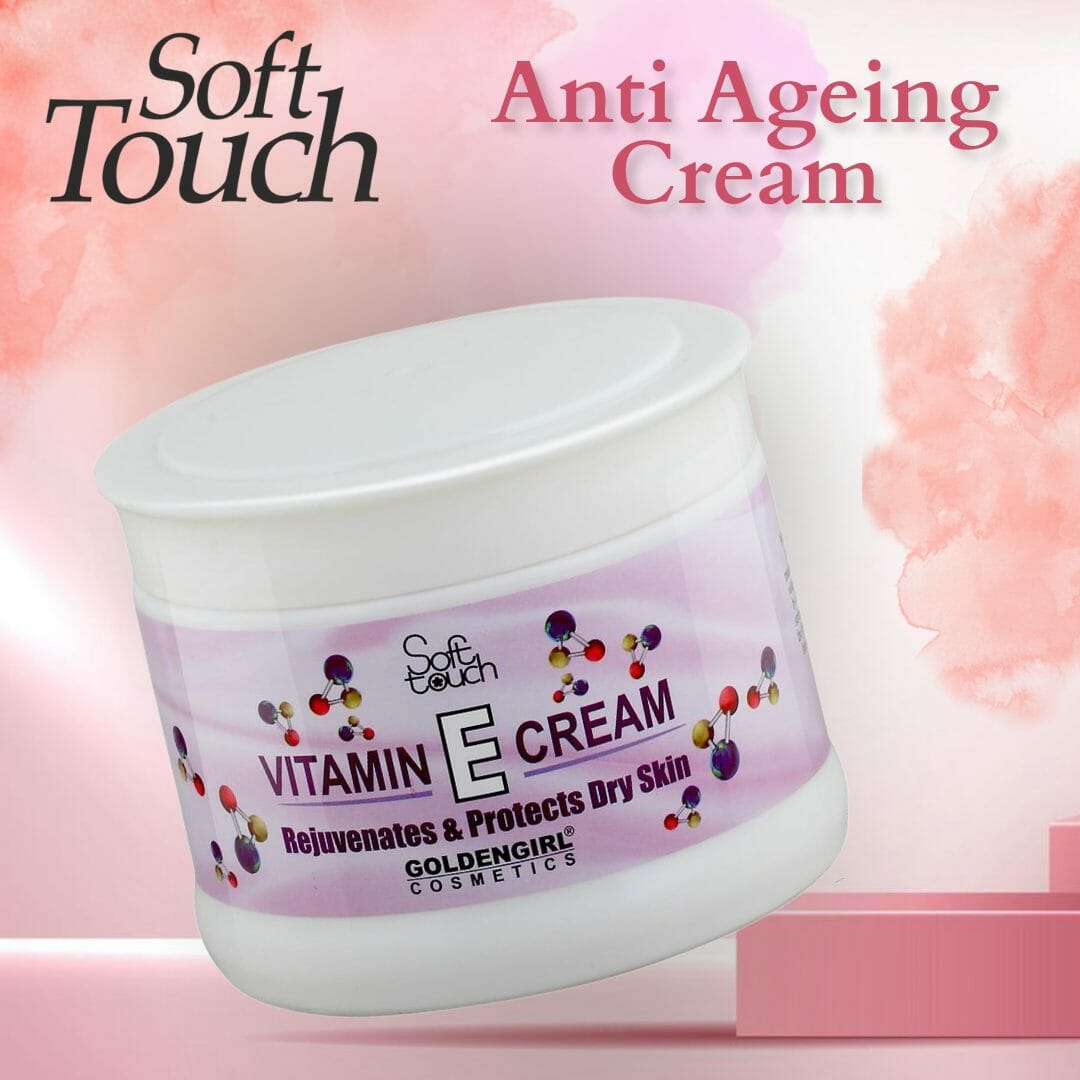 Olay Total Effect 7-in-1 Night Moisturiser
Olay Total Effect 7-in-1 Night Moisturiser is a powerful anti aging cream with skin firming properties that corrects 7 major indications of ageing for fantastic and glowing skin. It is infused with niacinamide, vitamin E, and pro-vitamin B5 that helps you achieve vibrant, healthier and radiant looking skin. Gently massaging this cream on your skin exfoliates the skin surface and promotes self renewal process. It has a fast-absorbing, non-greasy formula that doesn't block pores and keeps wrinkles and fine lines at bay.