Bleaching your skin makes your hair less visible, fades dark spots and make your skin look fairer and clearer. Bleach creams in a variety of ingredients and formulas. Some of them are too strong for sensitive skin. Bleaching treatments are also used to treat freckles and hyperpigmentation. They have skin-brightening ingredients which are found in the best whitening creams. They minimize melanin production and lighten your complexion. There are numerous bleching creams on the market which makes it a bit challenging to pick the best bleach cream in Pakistan. In this article, I help you choose the most suitable bleach cream for your skin and I will tell from where you can buy the genuine products in Pakistan.
But before we go on to listing the best bleach cream in Pakistan, there are a few things that you need to keep in mind while buying a bleach cream to make sure it is suitable and safe for your particular skin type.
Various Factors to Consider To Buy the Best Bleach Cream
Bleaching creams are used to inhibit the production of melanin and remove the unwanted scars and blemishes. But there are a few things that you need to consider before you get one for yourself and include it in your skincare routine.
Every bleaching cream is not suitable to treat all kinds of skin concerns. Though these formulas are specially designed to reduce the pigmentation, they can help in treating other concerns like acne scars or age spots. The best way to choose the right cream is to identify your skin type and concern first.
Make sure to read through the ingredients list of the cream when you go out to buy one. These products usually include a blend of natural and active chemical ingredients. Every bleaching cream is not suitable for every skin type. You will have to do a little research to find the most suitable bleach cream for your skin.
Pick the cream that has natural skin lightening agents like kojic acid or alpha arbutin in addition to soothing ingredients such as vitamin C or aloe vera. Some of the products contain hydroquinone which works as a skin lightening ingredient. This ingredient is not harmful if it is not in a high concentration. Moreover, make sure that the formula doesn't include harmful or toxic chemicals that can damage your skin.
Though we don't recommend buying a cheap product, we also believe that the more expensive products can be overrated and overpriced. Search well and make your choice wisely.
What is Bleach Cream?
Bleach cream is used to lighten hyperpigmentation, dark spots, blemishes and brighten the skin tone. There are other process for facial bleaching apart from bleach creams including
chemicals, pills and several other skin brightening therapies. Bleach creams contain ingredients that target the melanin in your skin.
How Does it Work?
Bleach creams reduce the production of melanin in your skin. It has skin brightening ingredients such as hydroquinone which decreases the number of melanocytes in your skin making it look brighter and even-toned.
Benefits of Bleach Cream
Bleach cream oxidizes the skin by stripping off the dead skin which enhances the skin removing toxins and making it look younger.
It removes unwanted hair or make them less visible.
It removes the dead skin cells.
It cleans and detoxifies skin pores.
Tips to Get the Best Results with Bleaching Cream
Do not apply the cream on the rashes or when the wound is still fresh as it will further irritate your skin.
Do not expose your skin to the sun after applying bleaching cream. These products make your skin photosensitive; you could get your skin sunburnt easily. If you have to go out, always remember to use a sunblock with higher SPF.
Bleaching creams are not suitable for breastfeeding or pregnant women. Do consult your doctor before using it.
Make sure to wash your hands before and after applying it unless you applied it on the hands.
Best Bleach Cream to Buy Online
Olivia
Olivia is a well known brand of bleach creams in Pakistan. It has introduced a range of bleach creams with different formulas containing different active ingredients to correct specific skin problems. For example, Olivia Creme Bleach comes with a unique formula containing Aloe Vera and Hypoallergenic ingredients that remove unwanted hair on arms, face and body. It also lightens excess dark hair whilst safely whitening the skin.
Olivia Haldi Turmeric Bleach Cream is formulated with Haldi, lemon, Chandan and aloe vera which lightens, nourishes and invigorates the skin. It is ideal for sensitive skin as ingredients like haldi and lemon prevent inflammation of your skin.
Olivia Herbal Bleach Cream is also especially formulated for sensitive skin. It too has goodness of aloe vera, turmeric, and lemon that sooth your skin while removing the unwanted hair from arms, face and body and makes your skin fairer and beautiful within 15 days.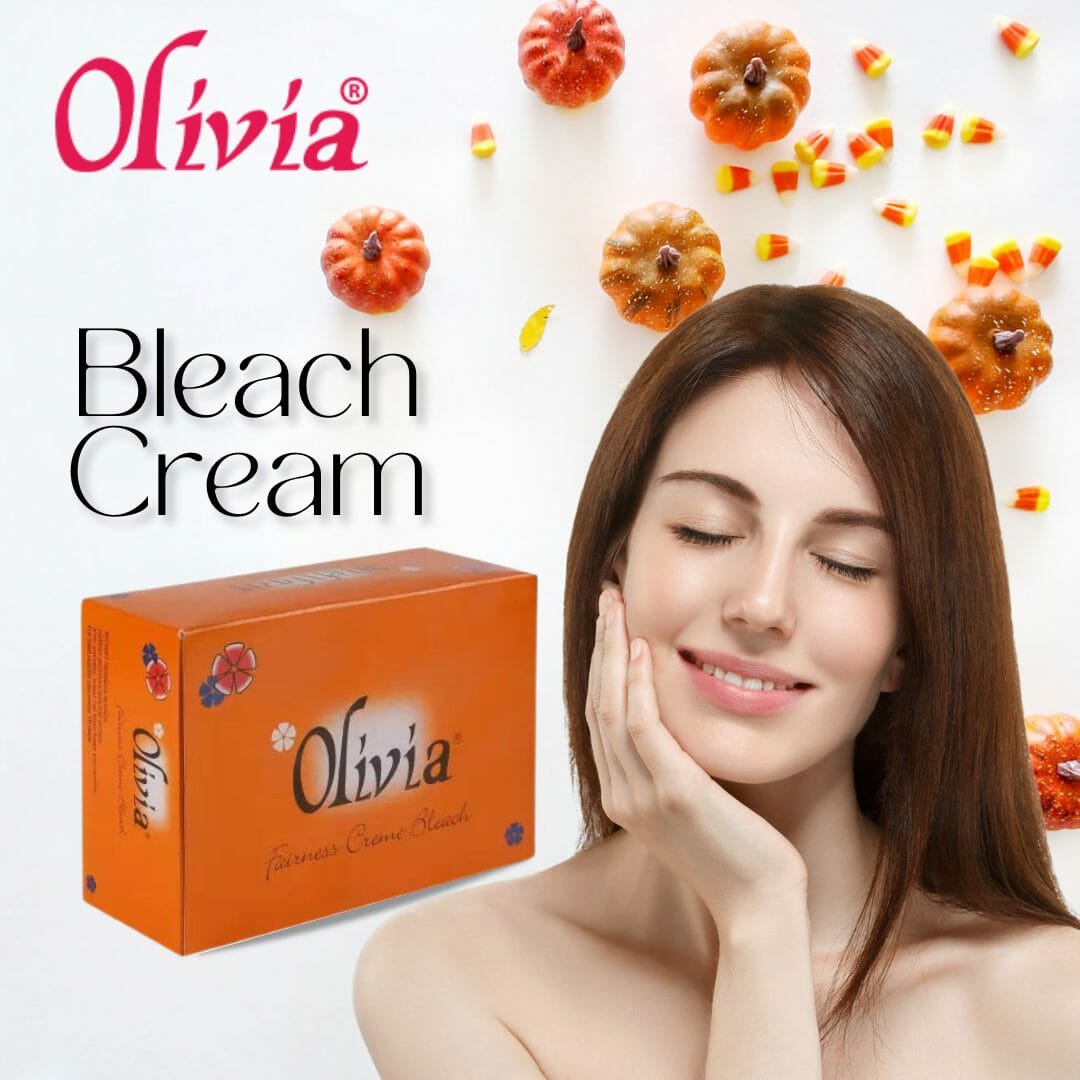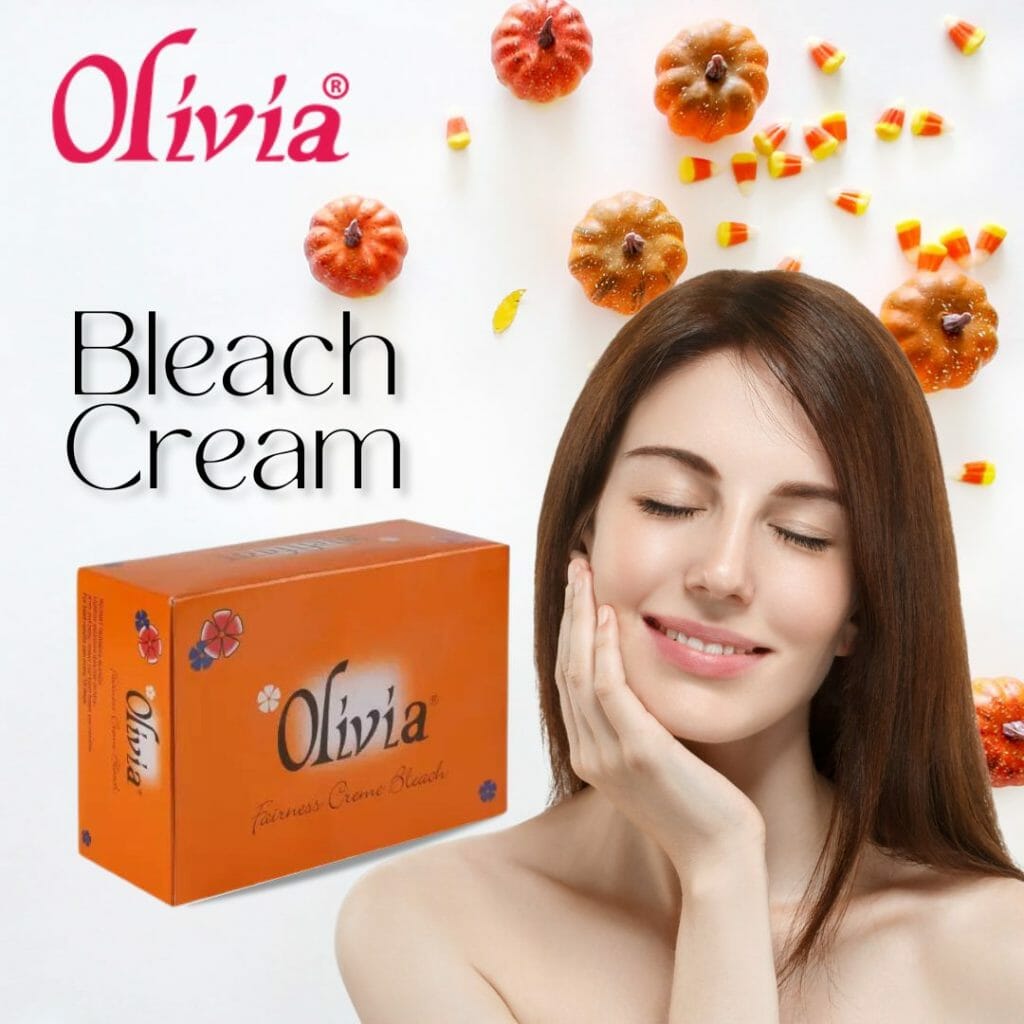 Jolen
Jolen Creme Bleach contains a mild formula with aloe vera that lightens unwanted hair on the face. It blends the hairs with your natural skin color making them unnoticeable and making your face appear brighter. The aloe vera formula soothes your skin and reduces inflammation and irritation. It is gentle, effective and highly suitable for sensitive skin.
It is infused with fast-acting formula that will help you achieve an absolutely hair-free look without any painful treatments. It also minimizes signs of aging such as dark spos, fine lines and hyper-pigmentation so that you can flaunt a fairer complexion.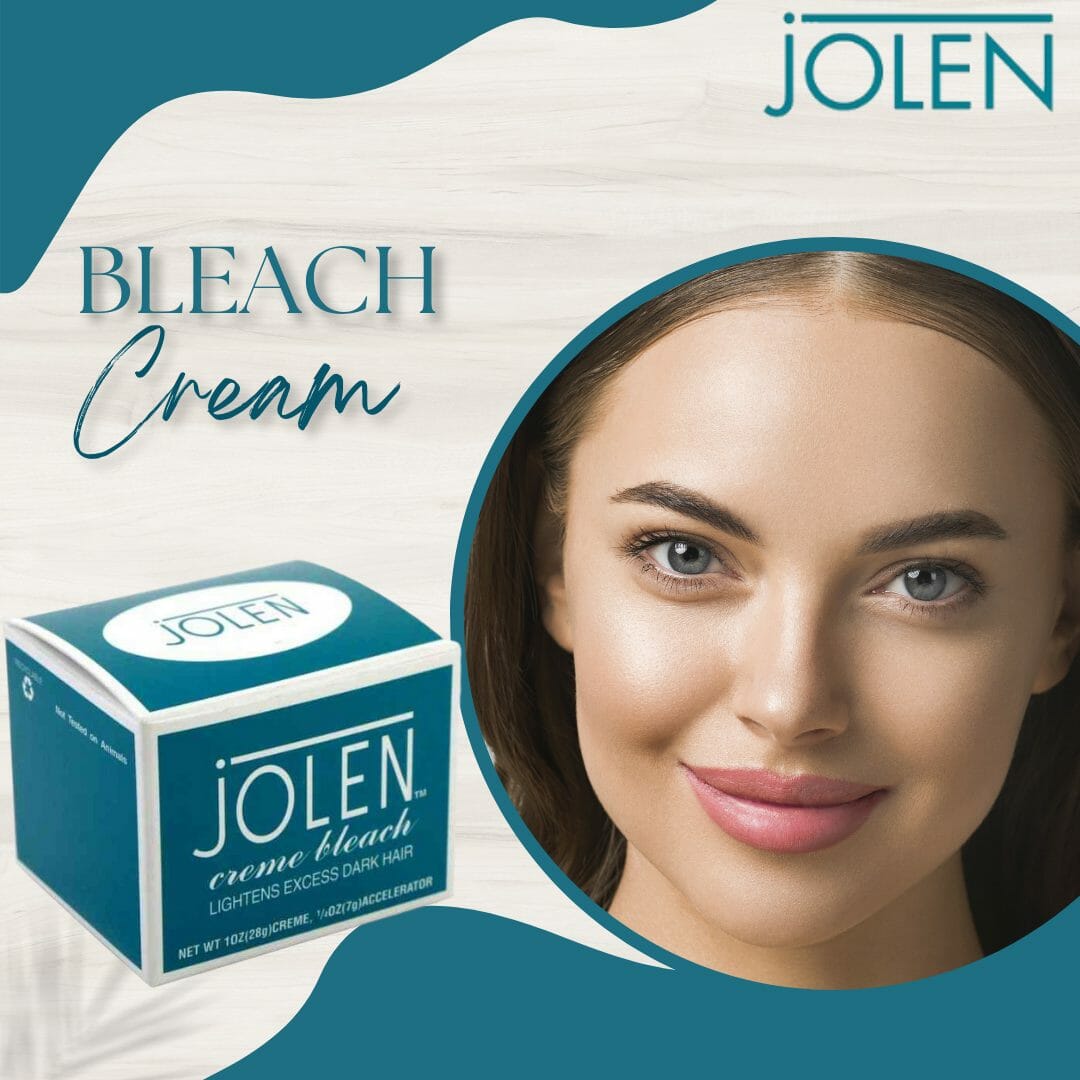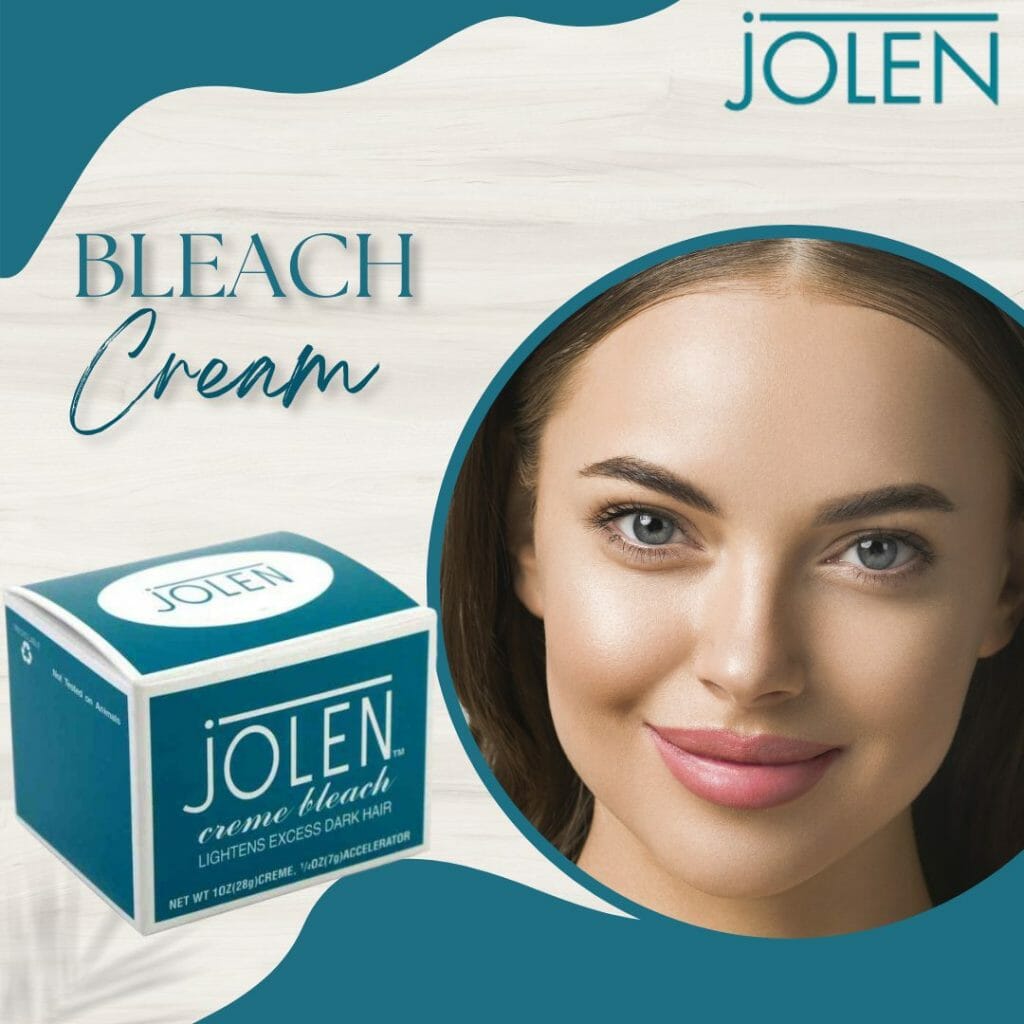 Golden Girl
Golden Girl Cosmetics is one of the best skin care products brand in Pakistan that offers highly effective skin care treatments at a resonable price. It offers a wide range of bleach creams with different formulas. Golden Girl Whitening Bleach Creme is the most advanced bleach cream by Golden Girl. This revolutionary treatment effectively removes dark spots, pigmentation and freckles while brightening and lightening your skin tone.
Golden Girl Herbal Creme Bleach is an odourless cream bleach that removes excessive melanin from your skin giving you a long-lastng fairness without any side effects. It has a creamy texture that spreads easily on the selected areas without dripping or leaving stains behind. Its purifying formula eliminates dead skin cells and stimulates cellular renewal making your skin visibly fairer.
Peach Bleach Creme is another worth mentioning bleach cream by Golden Girl Cosmetics. It lightens the facial hair from the roots to tips and gives a natural pink and peach-ish glow to your skin. You can achieve a flawless finish by adding your favourite liquid foundation. It reducces dark circles and evens out your skin tone. Alpha Hydroxy Acid which gently exfoliates the skin reducing the appearance of fine lines and wrinkles and promoting collagen production.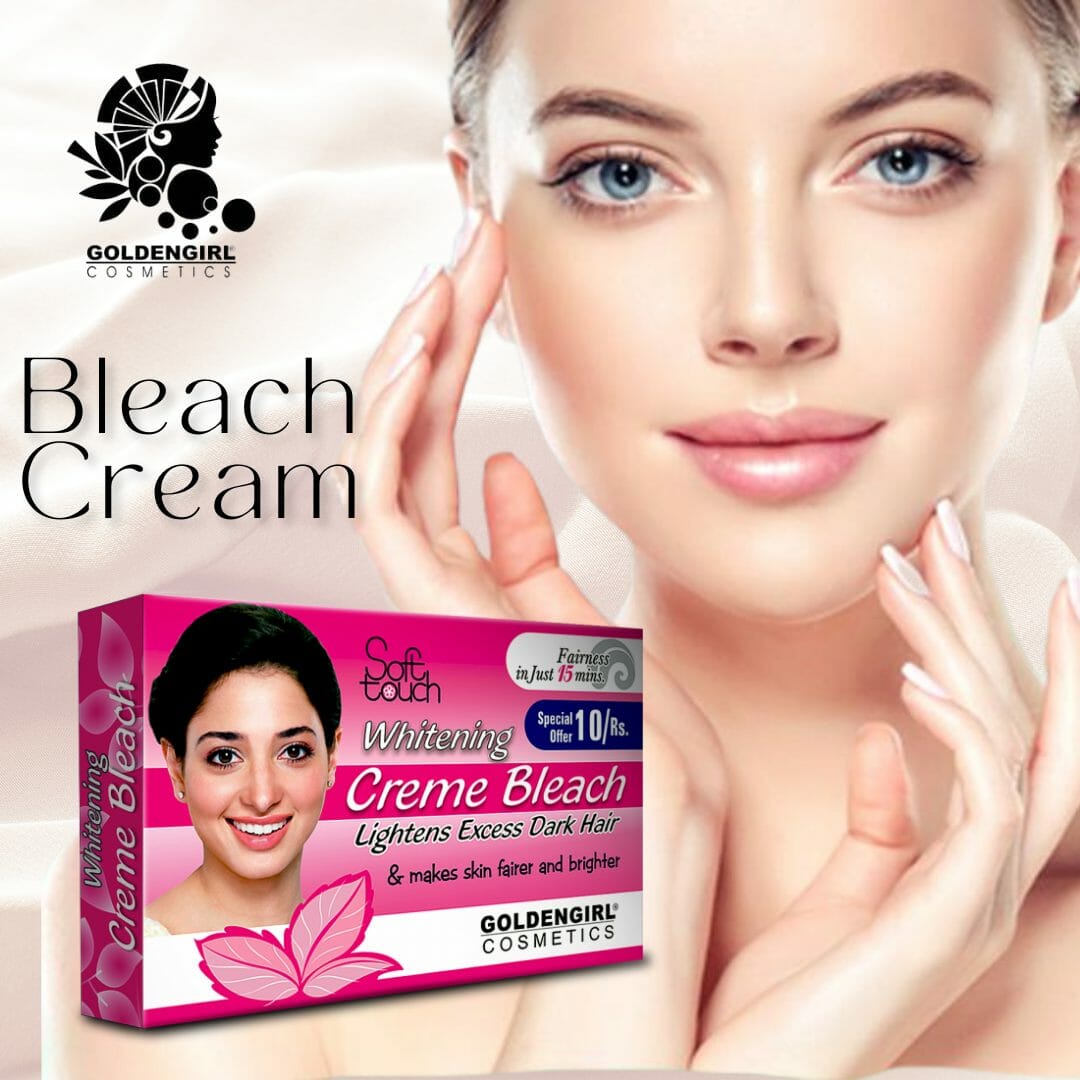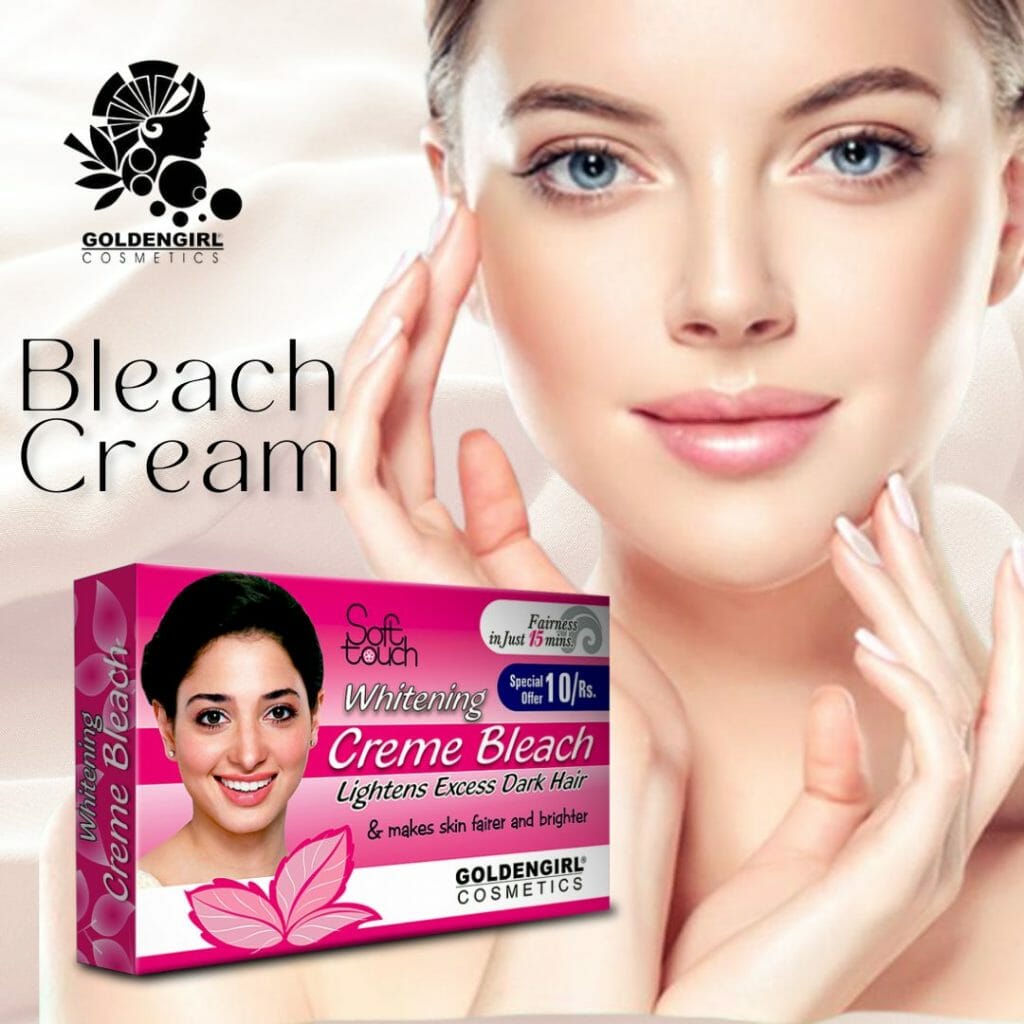 Keune
Keune is a famous hair color brand which also makes bleaching products for hair bleaching. Keune Bleach Cream is a unique hair bleaching product that also conditions your hair. It is formulated with healthy proteins including wheat that protects and prevents damage during the procedure. It offers numerous possibilities for tinting and styling your hair the way you want.
It is a high quality hair bleach that doesn't form dust. The formula is gentle and suitable for lightening color on the roots and the length of the hair.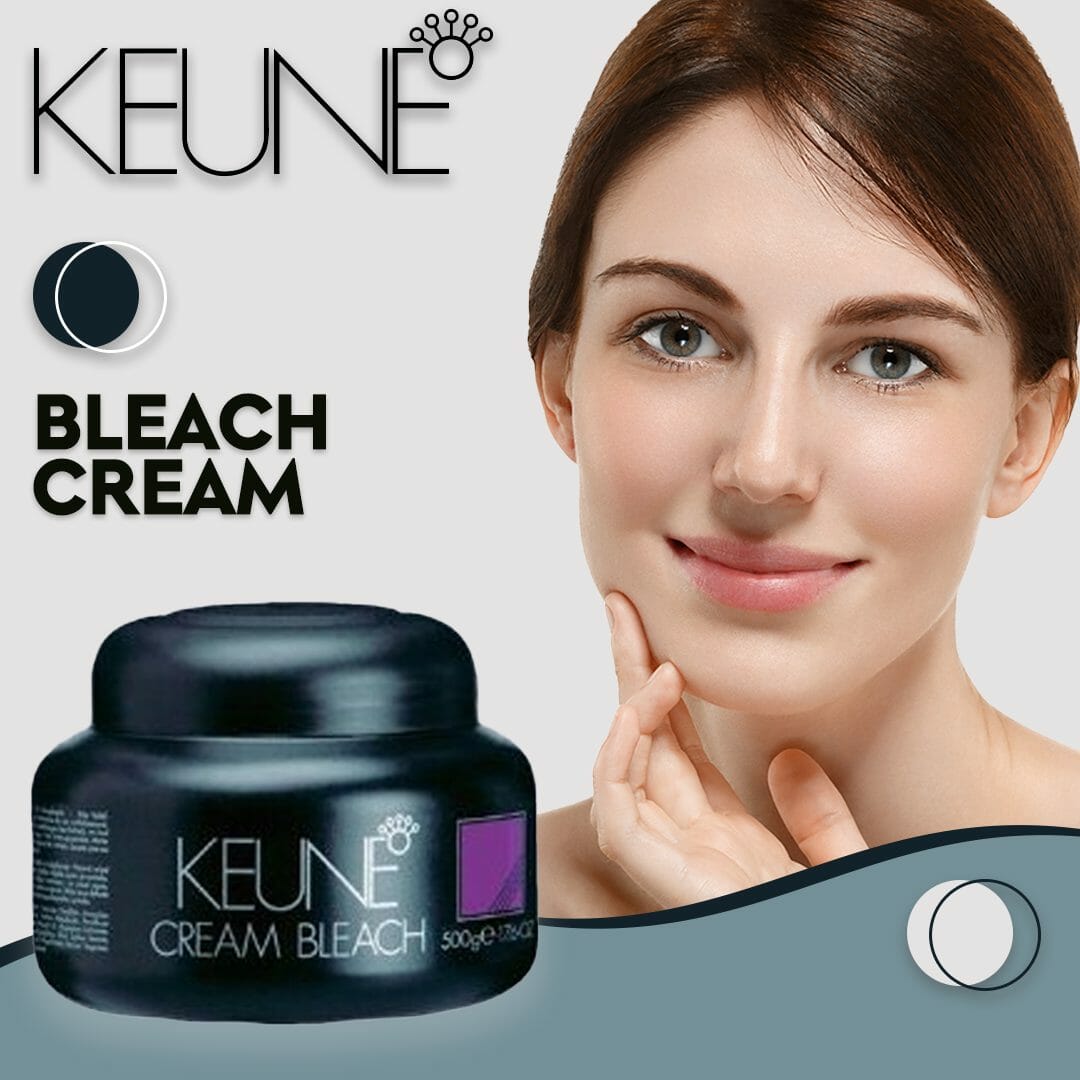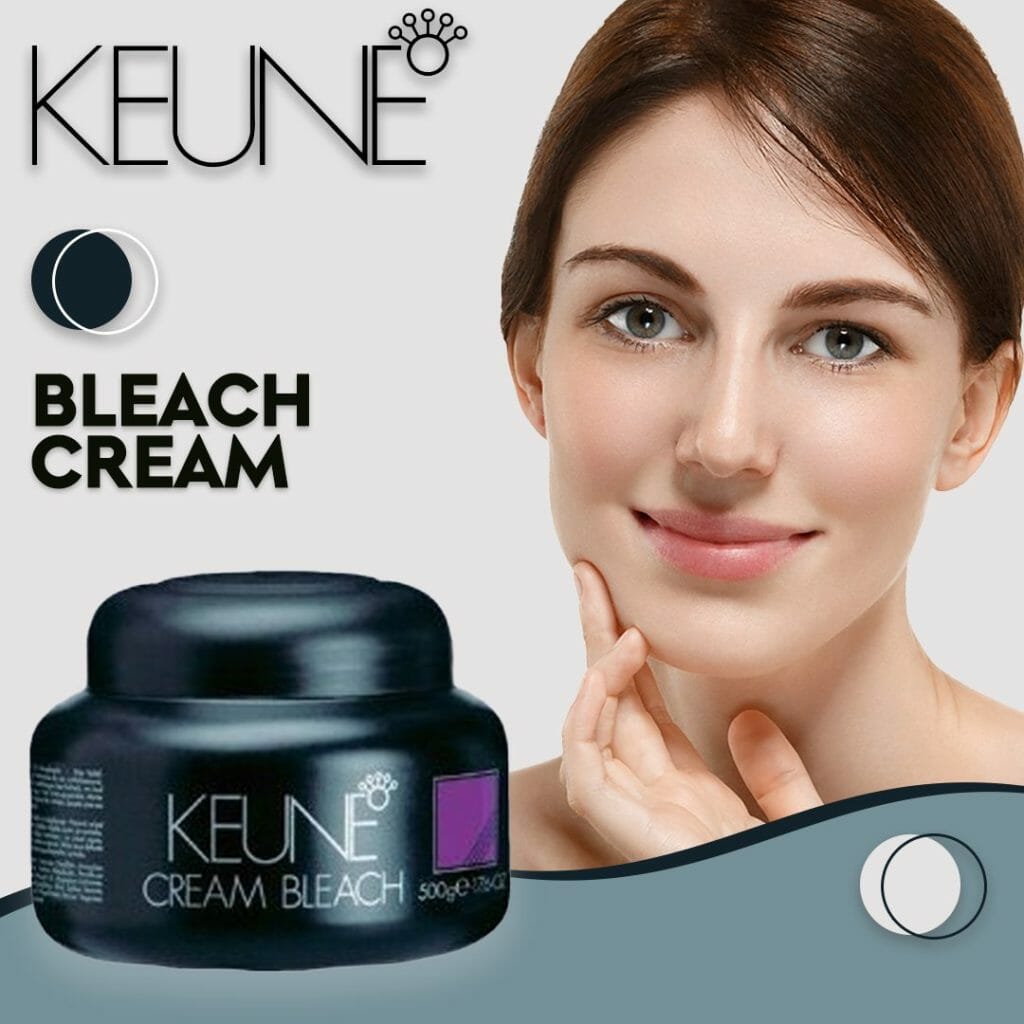 Lolane
Lolane is a professional skin care brand with international recognition. Its products are unique and provide effective treatments to a number of skin problems. It also offers a wide range of bleach creams formulated with innovative formulas for highly effective results.
Lolane White Care Cream Bleach comes with a mild formula that can lighten your skin tone in just 20 minutes without irritating your skin.
Lolane Whita Care Creme Bleach is especially designed for whitening your skin and adding a subtle glow to it. Lighten the unwanted hair from your hands, arms, face, legs and body within just 20 minutes with this bleach cream. It can brighten up uneven skin tone with everyday use.