Washing hair is an important part of hygiene. Nobody likes flakes on their heads dusting their shoulders. It gets even worse in winters and can cause embarrassment as some people consider it a result of poor hygiene. Dandruff is basically scalp flaking due to inflammation which is caused due to our skin reacting to yeast on the scalp. Everyone's scalp has yeast but not everyone reacts to it which results in itching, inflammation and flaky skin. The best solution to deal with dandruff is using an anti-dandruff shampoo and the right washing techniques. There are several shampoos on the market which makes it a bit challenging to pick the right one. In this article, I will guide you about the best shampoos in Pakistan, how to pick the right shampoo for yourself, what are the key ingredients you need to look out for and from where to pick your shampoo to ensure it is genuine.
How to Pick the Best Shampoo?
Look Out for the Active Ingredients:
The ingredients that can work to reduce dandruff are selenium sulfide, pyrithione zinc, coal tar, ketoconazole and salicylic acid. However, you might have to adopt a try and fail technique before you find one. So keep yourself open to experiment.
Consider Your Hair Type:
Identify if your hair needs extra moisture especially for the dry, kinky, curly, coiled or coarse hair types. In that case, look for the ingredients like aloe vera, coconut oil, shea butter, etc that will hydrate your scalp and strands. Some other things to consider to by shampoo for your hair type are:
Thick Hair:
Pick moisturizing or hydrating shampoos as they would add shine, moisture and smoothness to the thick hair that lacks moisture.
Wavy Hair:
Balancing shampoos are generally a great option. They are not too moisturizing but still they will not dry out your hair.
Curly Hair:
Pick very moisturizing shampoos that agents that reduce frizz without weighing your curls down.
Fine Hair:
Volumizing shampoos would work best for boosting your strands without weighing them down.
Straight Hair:
Smoothing shampoos are usually rich in extra moistureizing and smoothing ingredients that seal the cuticle and help in making straight and smooth styles.
Damaged/ Brittle/ Colored Hair:
Pick fortifying or strengthening shampoos are generally good for over-processed, highlighted, brittle, weakened or damaged hair because these shampoos contain extra protein which improves hair's condition.
Consider Your Scalp Type
While considering your hair type is important while picking your shampoo, it's equally important to consider your scalp. Different shampoos have different ingredients and cleaning capabilities so it is important to identify your scalp type as well. If the roots of your hair tend to be more oily, it means you need a less moisturizing and deeper cleansing shampoo. On the other hand, for a more tight and dryer scalp, you need something that is more moisturizing.
For Oily Scalp:
The key signs that you have an oily scalp are that it may appear shinier and dandruff flakes may look clumped together. For oily scalp, you need to keep the following things in your mind when buying a shampoo.
Don't use shampoos that hydrate, moisturize, or that are good for curly hair as they add more moisture to your hair.
Look for the words 'volumizing", "strengthening" or "balancing" on the labels as they are non-moisturizing shampoos and they effectively remove excess oil.
A clarifying shampoo is a good option but overusing it can dry out your scalp.
Work the shampoo into your scalp for a little longer to break up oil and rinse your scalp well.
For Dry Scalps
If you have an itchy scalp with or without flakes, it is a sign that you have a dry scalp. There are a few things to keep in mind while picking a shampoo for a dry scalp such as:
Don't use fortifying, strengthening and volumizing shampoos as they can remove the necessary moisture from your scalp.
Look for shampoos that are hydrating, moisturizing, smoothing or for curly hair.
Don't use shampoos that have sulfates because it is very drying for your hair and scalp.
Shampoo your hair properly for the best results.
Adopt Good Washing Technique:
To remove dandruff effectively, rub your scalp with your fingertips while applying an anti dandruff shampoo. Also, start using an anti-dandruff conditioner that has anti dandruff ingredients which will continue fighting even after you rinse.
Consider How Often You Wash Your Hair:
Start by washing your hair at least twice a week and notice how your hair and scalp look and feel. If you don't see any results, start washing up to three to four times a week. It's quite possible that you will get the best results by washing your hair daily.
Best Hair Shampoo Brands in Pakistan
Clear
Clear Anti Dandruff Complete Clean Shampoo is the best anti dandruff shampoo in Pakistan. It nourishes your hair deeply and clears all the dandruff while making your scalp clean and hair stronger. You will get beautiful shining hair with just one wash. It lathers well and washes off easily to give your hair a strong and healthy look. The mild fragrance will make the bathing experience more pleasant and clean your hair gently.
Another effective anti-dandruff shampoo by Clear is Lemon Fresh Anti-Dandruff Shampoo. It has triple anti-dandruff technology which removes dandruff and cleans scalp making your hair fresh and healthy. The lemon extracts gets rid of the additional oil to give your hair a grease-free texture.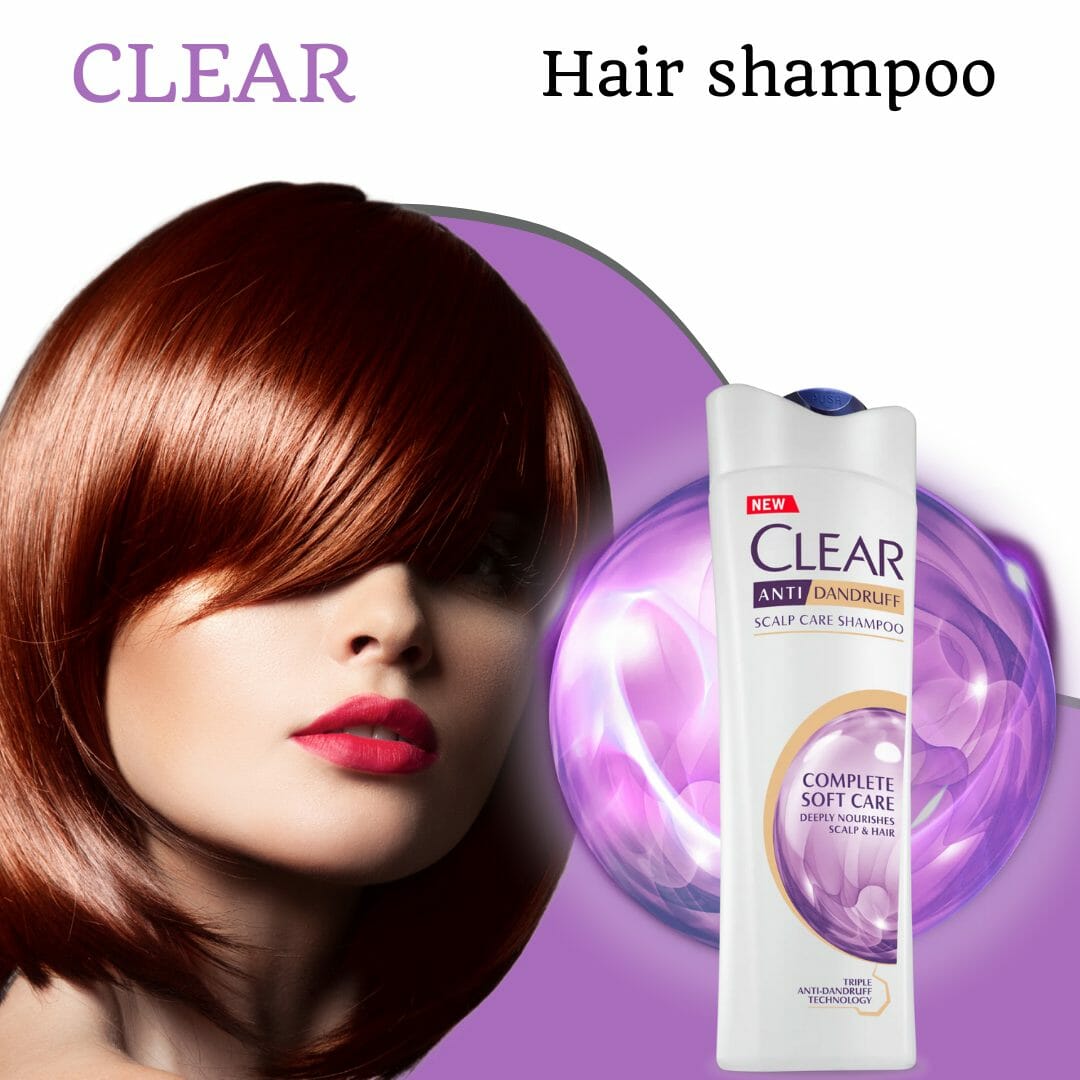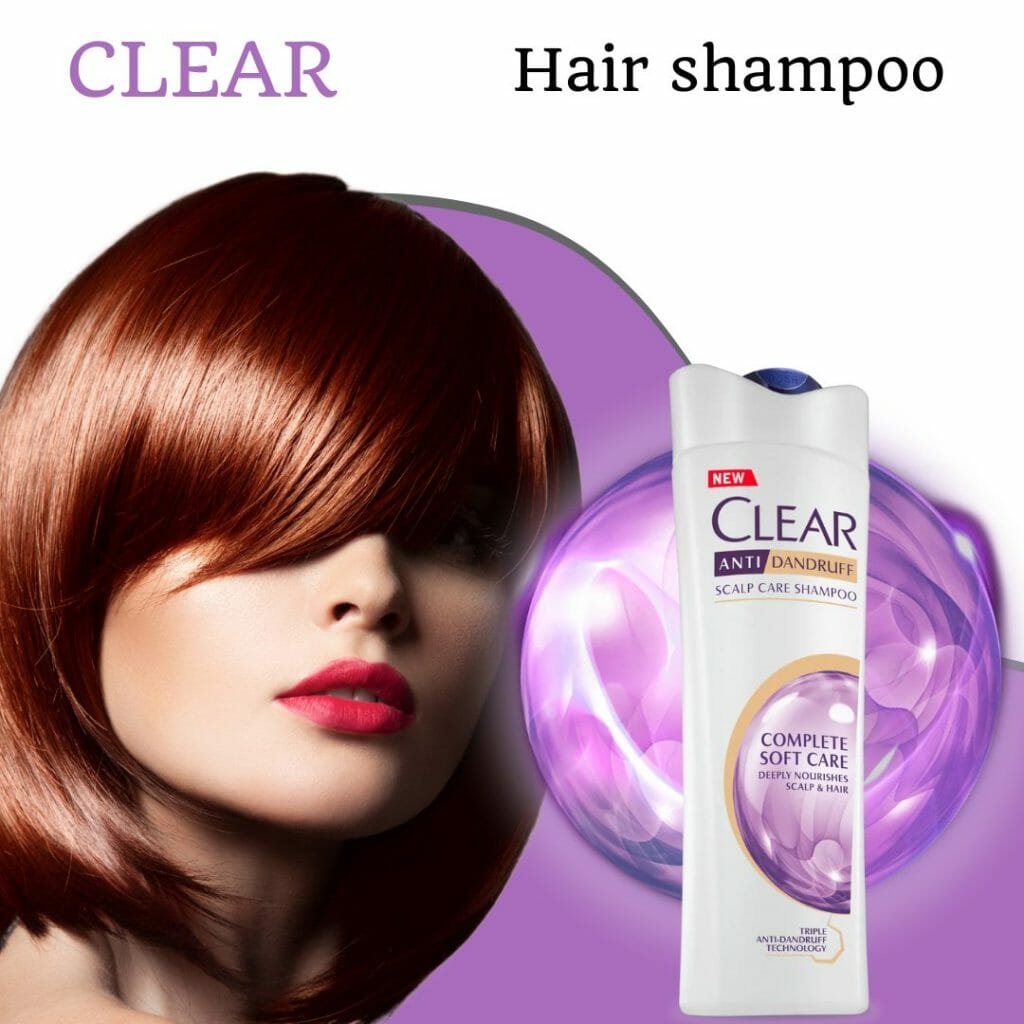 Dabur
Dabur Coconut & Castor Volume & Thickness Shampoo is a nutrients-rich shampoo that fortifies and hydrates your hair while deeply repairing hair damage and restoring hair strength. It nourishes your hair to make it thick, smooth and beautiful from root to tip with added bounce and volume. It repairs damaged hair. It is easy to use and only a small quantity will be enough. It has a mild refreshing fragrance and it washes out easily. It is free of parabens and sulfates that can damage your hair.
Dabur Vatika Black Seed Shampoo repairs your hair and works to bring back radiant black shine to your damaged and plain hair. The black seeds help to add strength and gloss to your hair while protecting damaged and dull hair. It also protects hair from excessive breakage to control hair fall.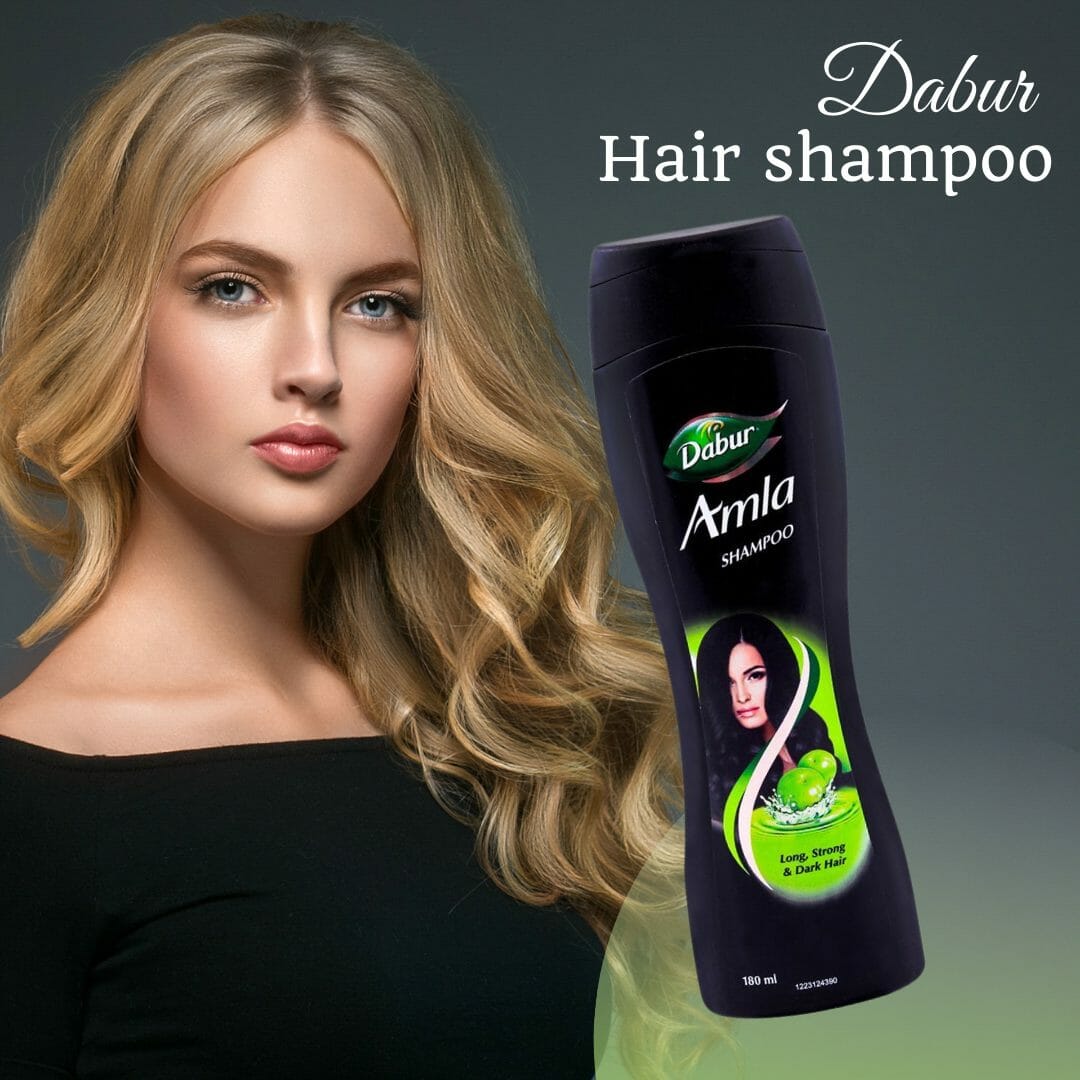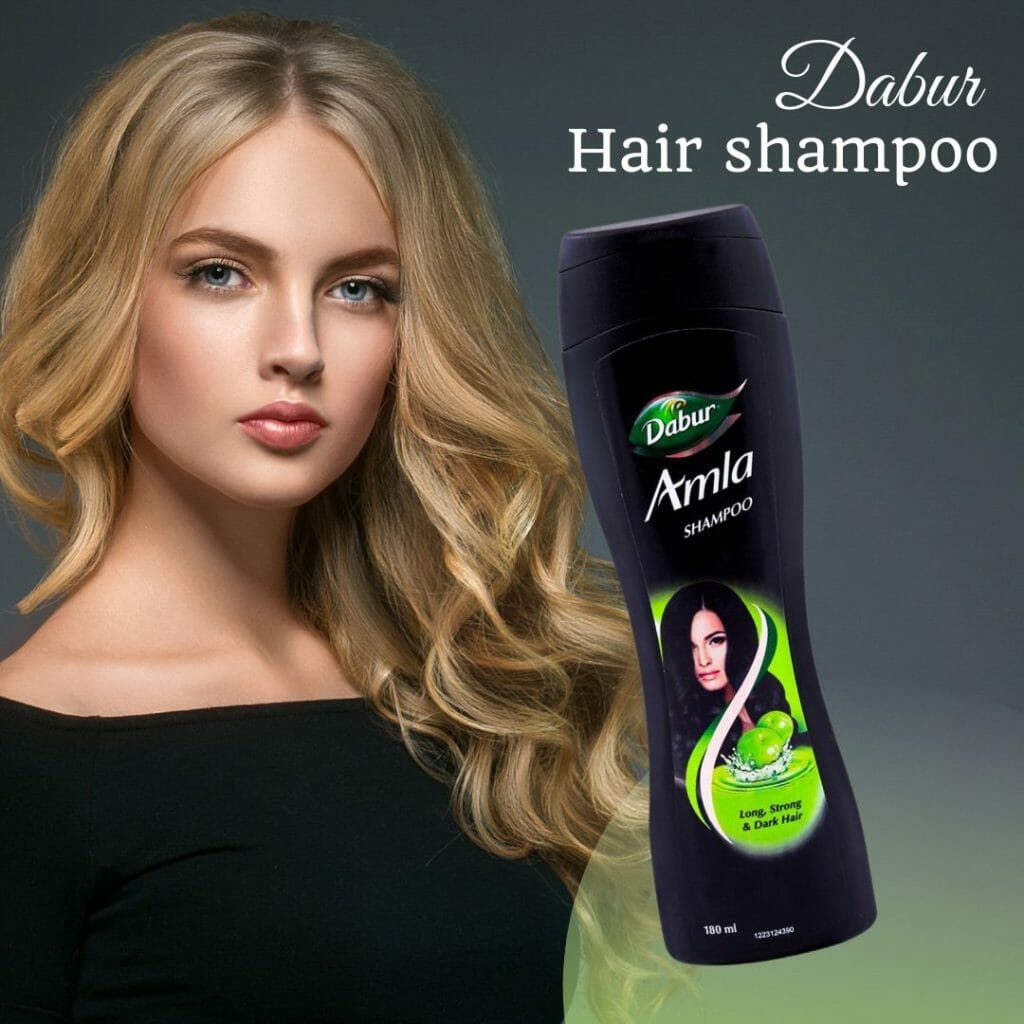 Framesi
Framesi presents an advanced hair treatment line that offer superior solutions to repair hair and scalp problems. It will help you achieve perfect looking gorgeous hair by removing dandruff. It is highly popular among both men and women. Framesi shampoos promote thicker and fuller hair, slows down hair loss, nourishes and fortifies fragile and thinning hair. They are color safe and do not build up which makes them suitable for all hair types.
All shampoos by Framesi are hair-color safe. Framesi's best shampoo is Framesi Morphosis Balance Shampoo that not only cleanses the scalp but also nourishes your hair from root to the tips without disrupting the pH balance of scalp. It keeps your hair hydrated and improves its density and volume.
Framesi Morphosis Reinforcing Shampoo is another good quality shampoo made to nourish your hair follicles. It has Vine Stem Cell Extracts that help control hair loss by revitalizing your skin cells and hair follicles. It is completely free of sulfates, parabens and allergens which makes it safe for the damaged and weakened hair.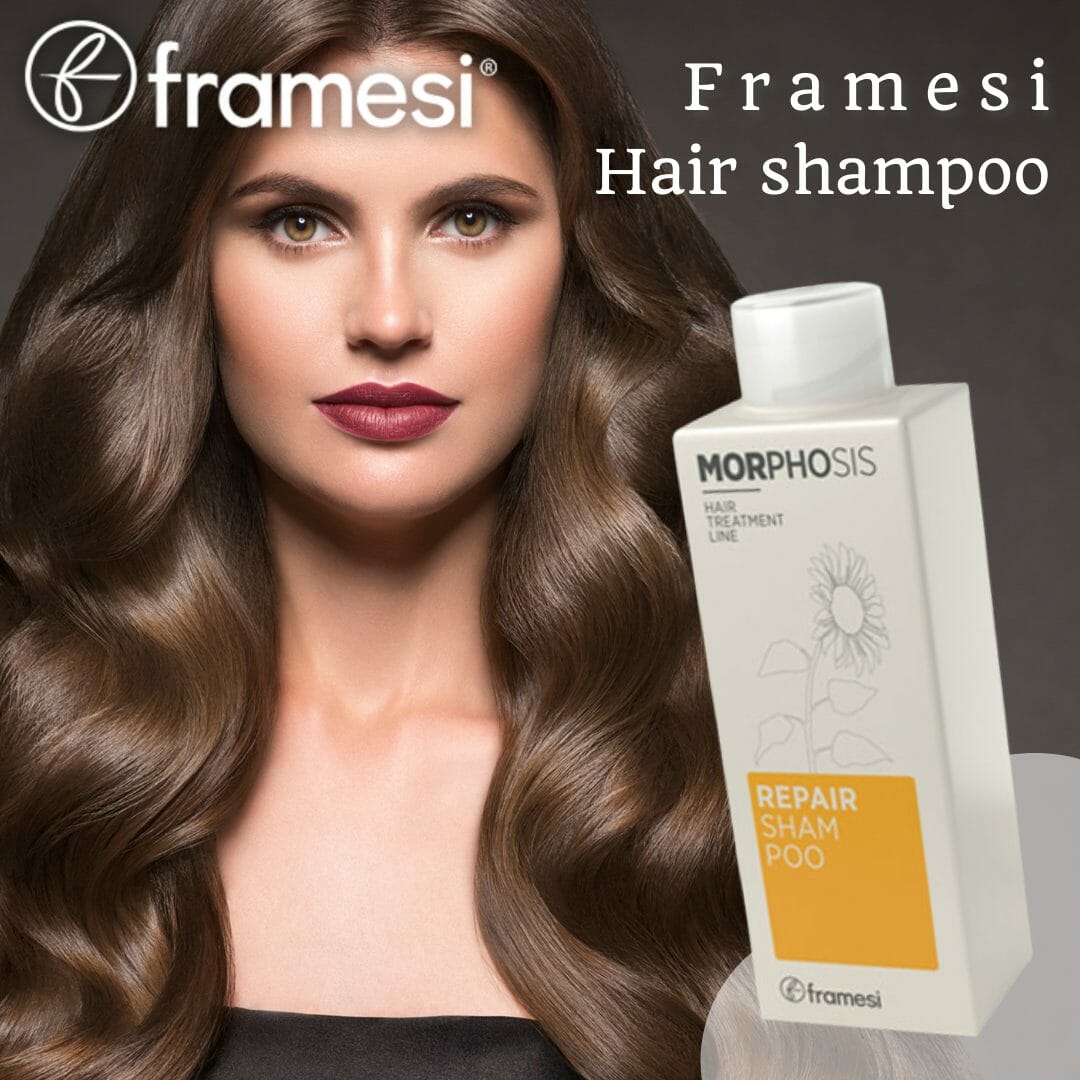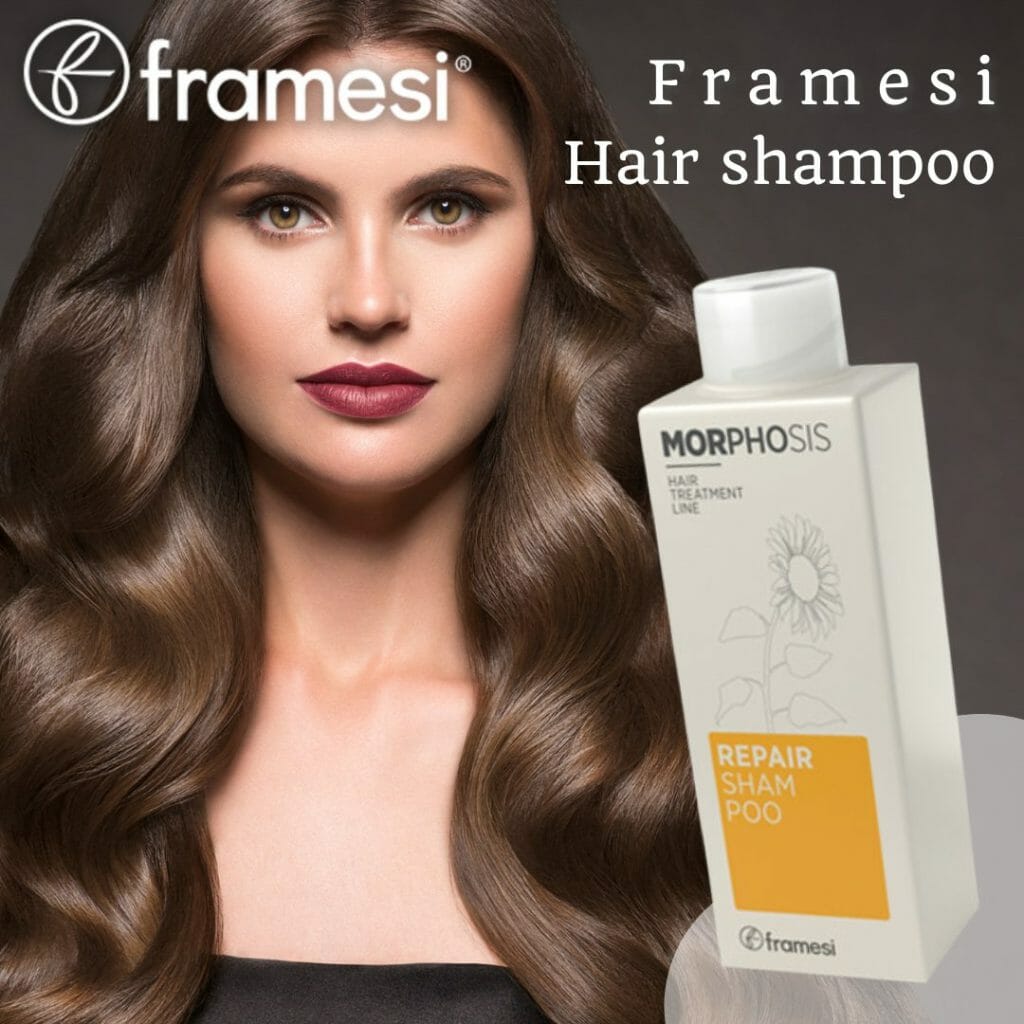 Head & Shoulders
Head & Shoulders presents a unique formulation with moisturizing ingredients for dry scalp. It calms itchy scalp right away without weighing your hair down. Every shampoo by Head & Shoulders is infused with high-quality beautifying elements such as great fragrances and moisturizing agents which makes it suitable for all hair types.
One of the best shampoo by Head and Shoulders is Classic Clean Shampoo. It is an anti dandruff shampoo in Pakistan. It is infused with an innovative treatment for dandruff and scalp problems which makes your hair shiny and smooth. It lathers well and is easy to wash off. It contains light floral fragrances and works well for removing dandruff from hair. Some of the downsides of this shampoo is that it doesn't contain any natural ingredients.
Head & Shoulders Charcoal Detox Shampoo is infused with the goodness of charcoal that pulls out toxins, oils and dirt from the scalp restoring strength and shine to your hair. It is a perfect pick for flake-free and hydrated hair.
Head & Shoulders Anti Hair Fall & Dandruff is a luxurious anti-dandruff shampoo that delivers active cleansing and restoration of your fuller hair with daily use. It has tri-action formula that keeps your hair clean and fresh. It leaves a pleasant smell that lasts for the entire day.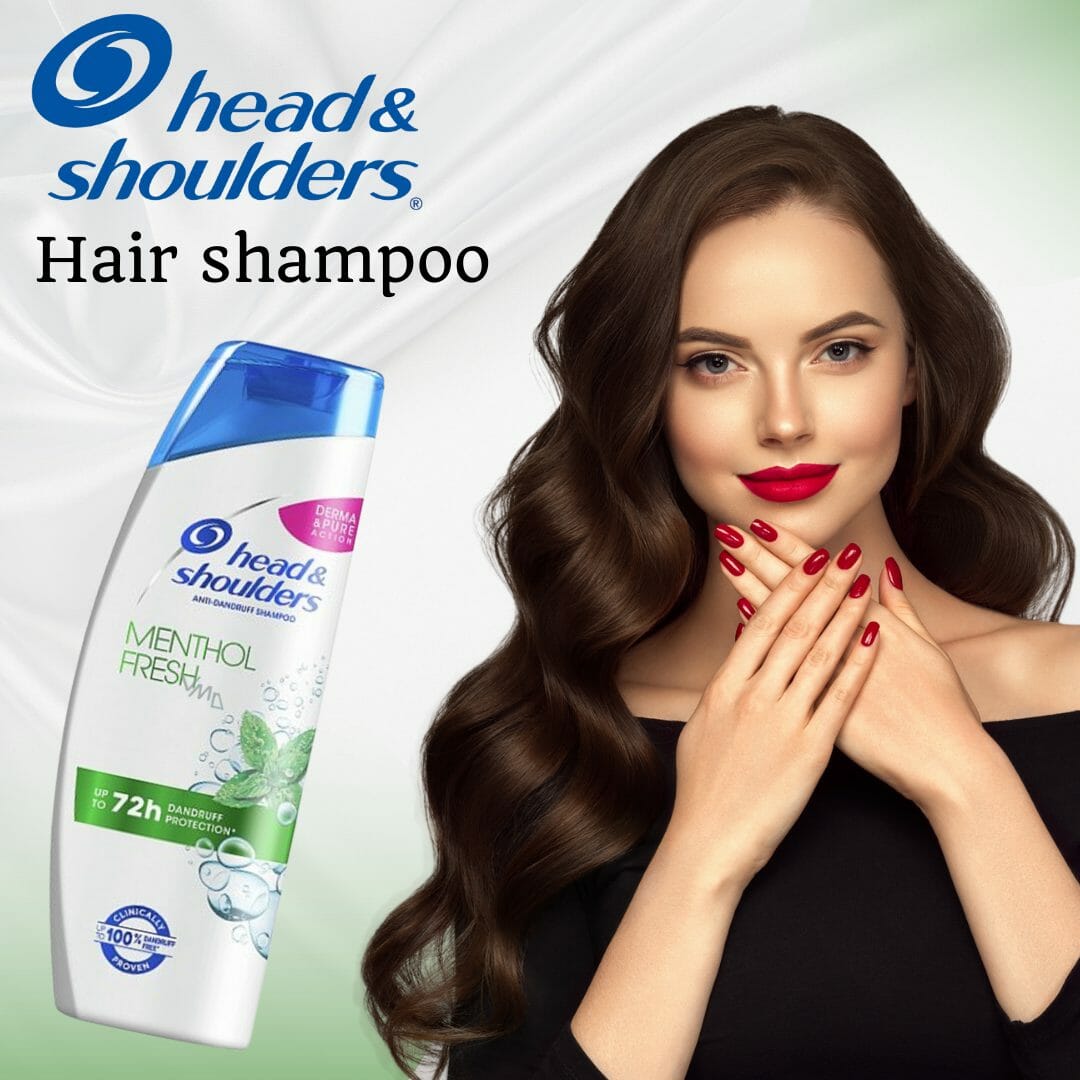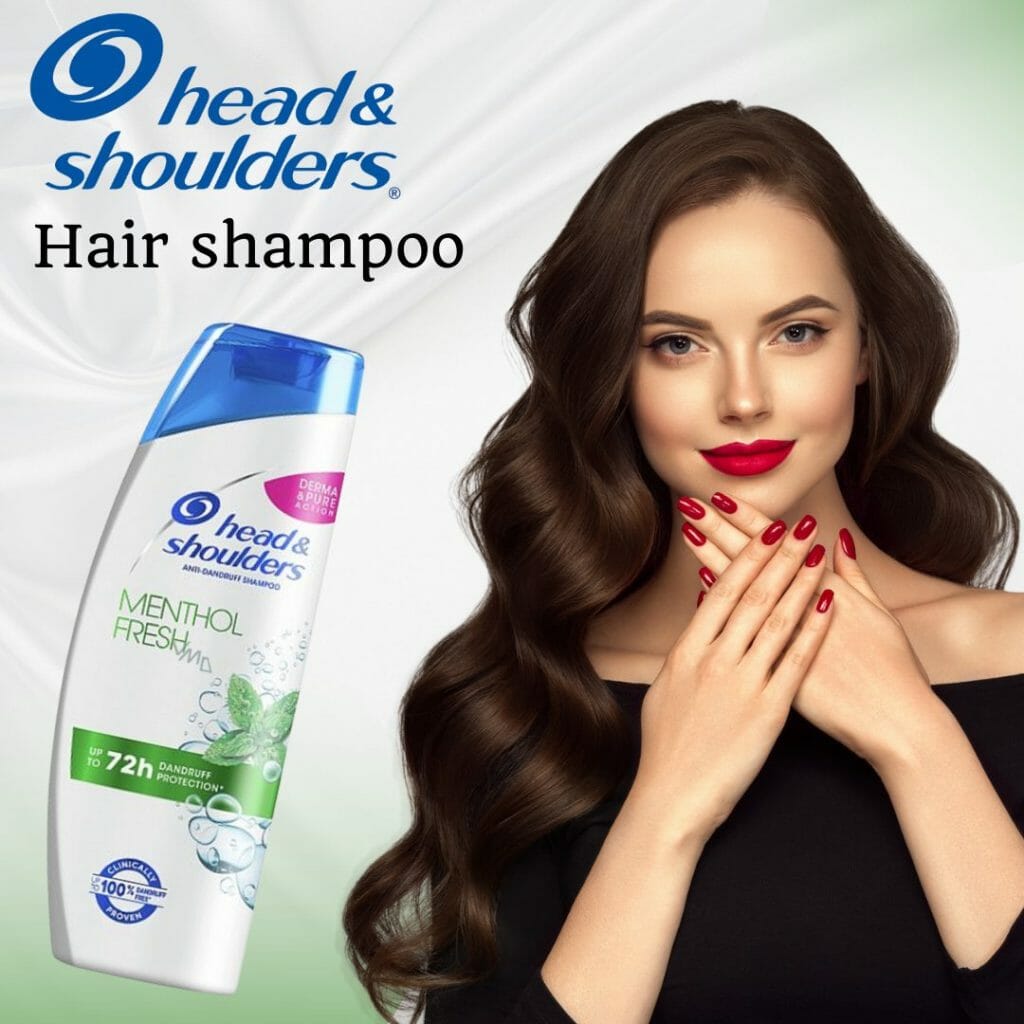 Himalaya
Himalaya is a well known brand for making skincare and hair care products with natural and organic ingredients. One of the best shampoo by Himalaya is Caffeine Anti Hair Fall Shampoo. This shampoo has 2-in-1 formula that nourishes weakened hair and reduces hair fall while improving the texture of your hair. It has castor oil and caffeine as key ingredients which helps in controlling hair loss.
Himalaya Anti Dandruff Gentle Clean Shampoo is formulated with tea tree oil and rosemary extracts that effectively fight off dandruff. It also has grape seed extracts that along with rosemary provide much-needed hydration to your hair. It is an ideal solution for dandruff, hair loss and itchiness.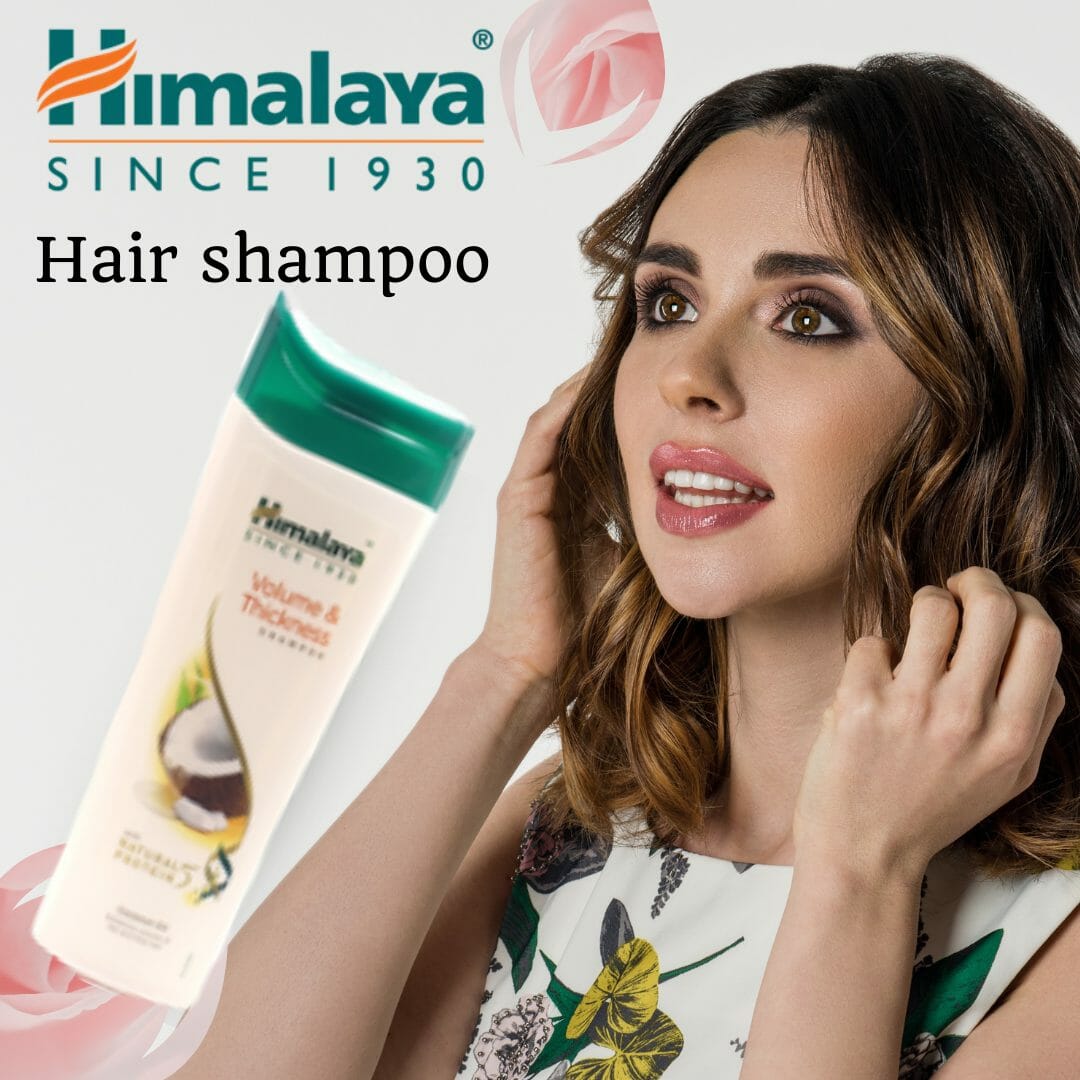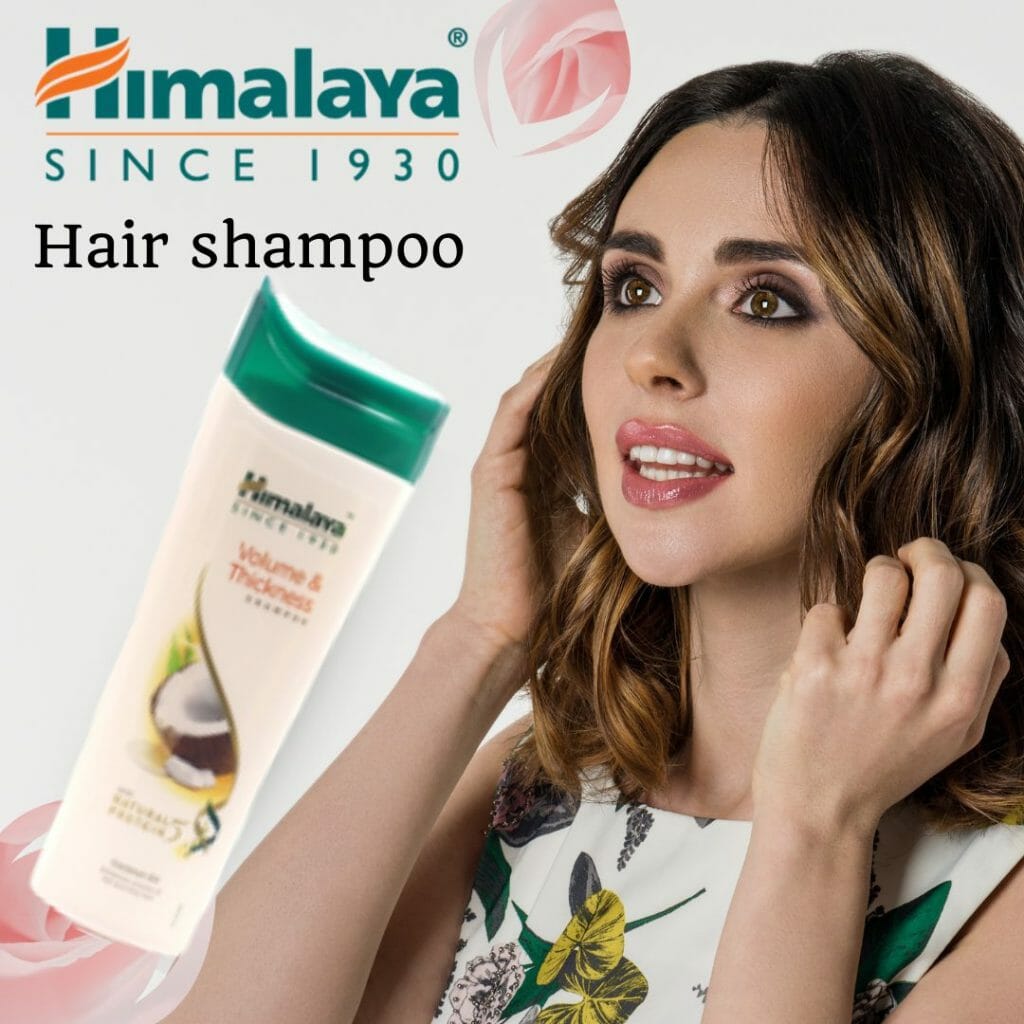 Johnson Baby Shampoo
Johnson Baby Shampoos are especially designed for delicate hair. They have tear-free formula which makes bath time safer and fun for the children. It is formulated with 97% natural ingredients that pass strict safety assessment process.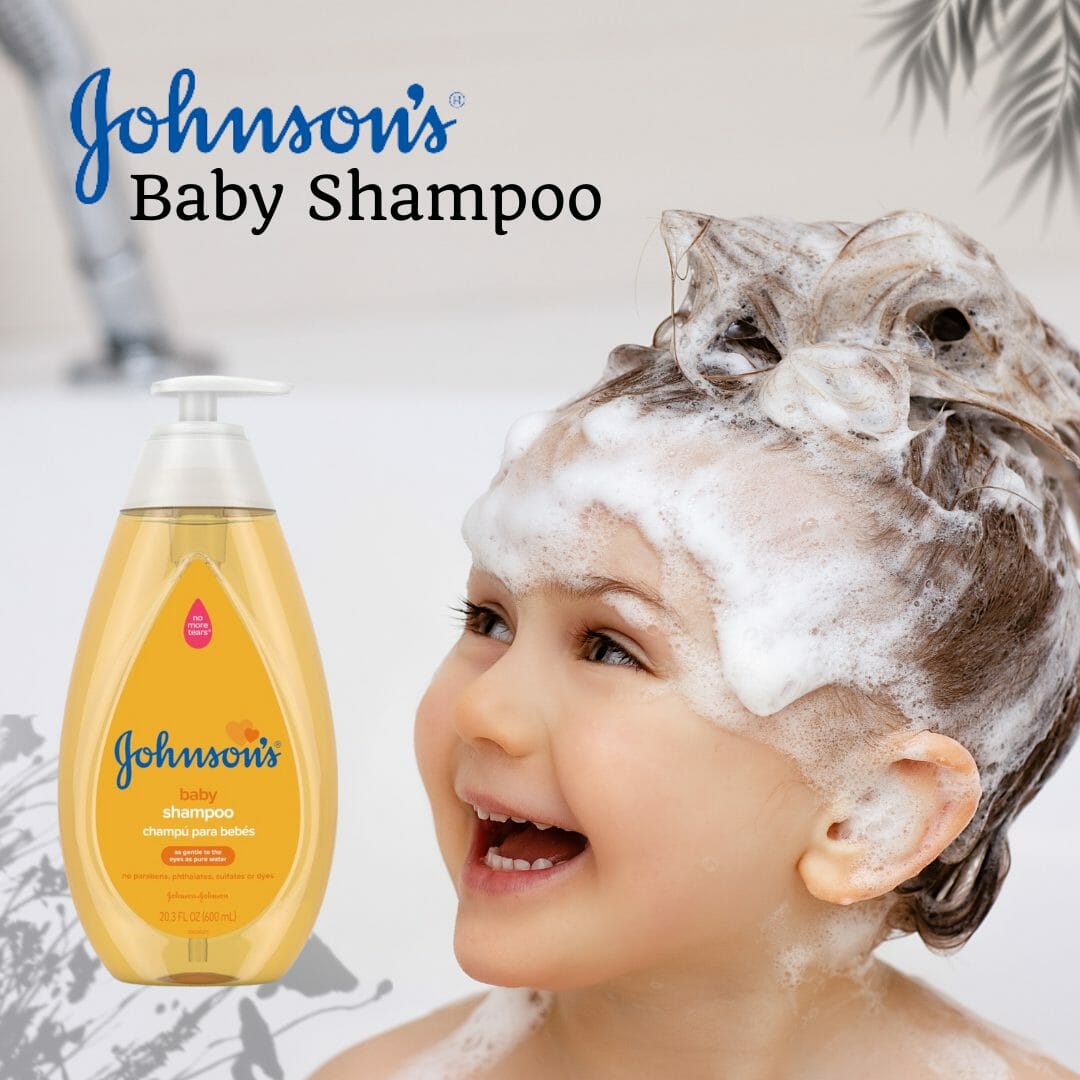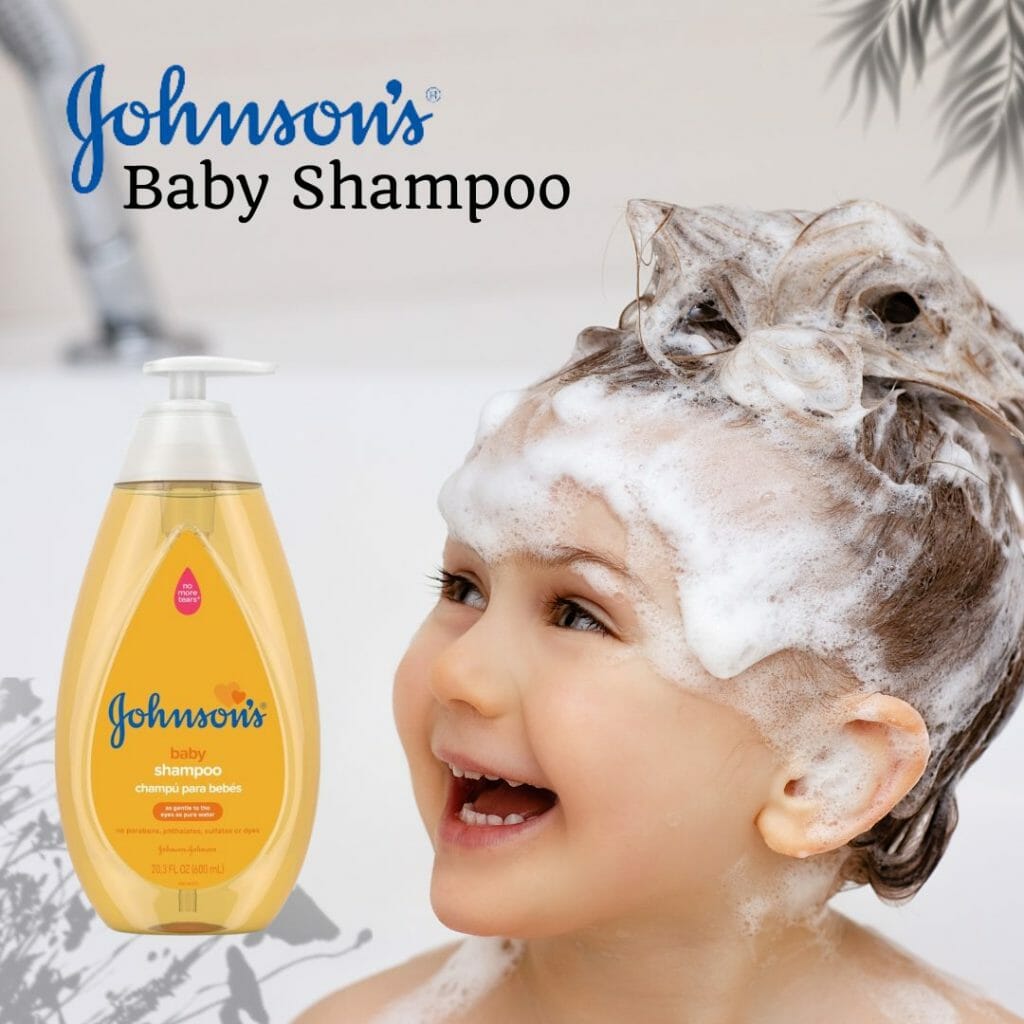 L'Oreal Paris
It is a French brand that operates internationally. L'Oreal Paris has a product line for all hair types including oily, dry, stiff and rough hair types. Its shampoos make your hair silky, strong, and shinny while promoting hair growth. They are effective for a number of hair problems and would make a great addition to your daily hair care regime.
Elvive Camellia Flower Oil Shampoo is one of the best shampoo by L'Oreal Paris which visibly repairs damage and protects your hair without weighing down your hair. This shampoo will address hair fall and promote healthy hair growth. It is suitable for curly hair as it provides a lot of nourishment and moisture to hair.
Another worth mentioning shampoo by L'Oreal is Elvive Extraordinary Clay Shampoo. It strengthens and promotes hair growth. It is enriched with amino acids which strengthens and improves density to your hair while repairing damaged split ends.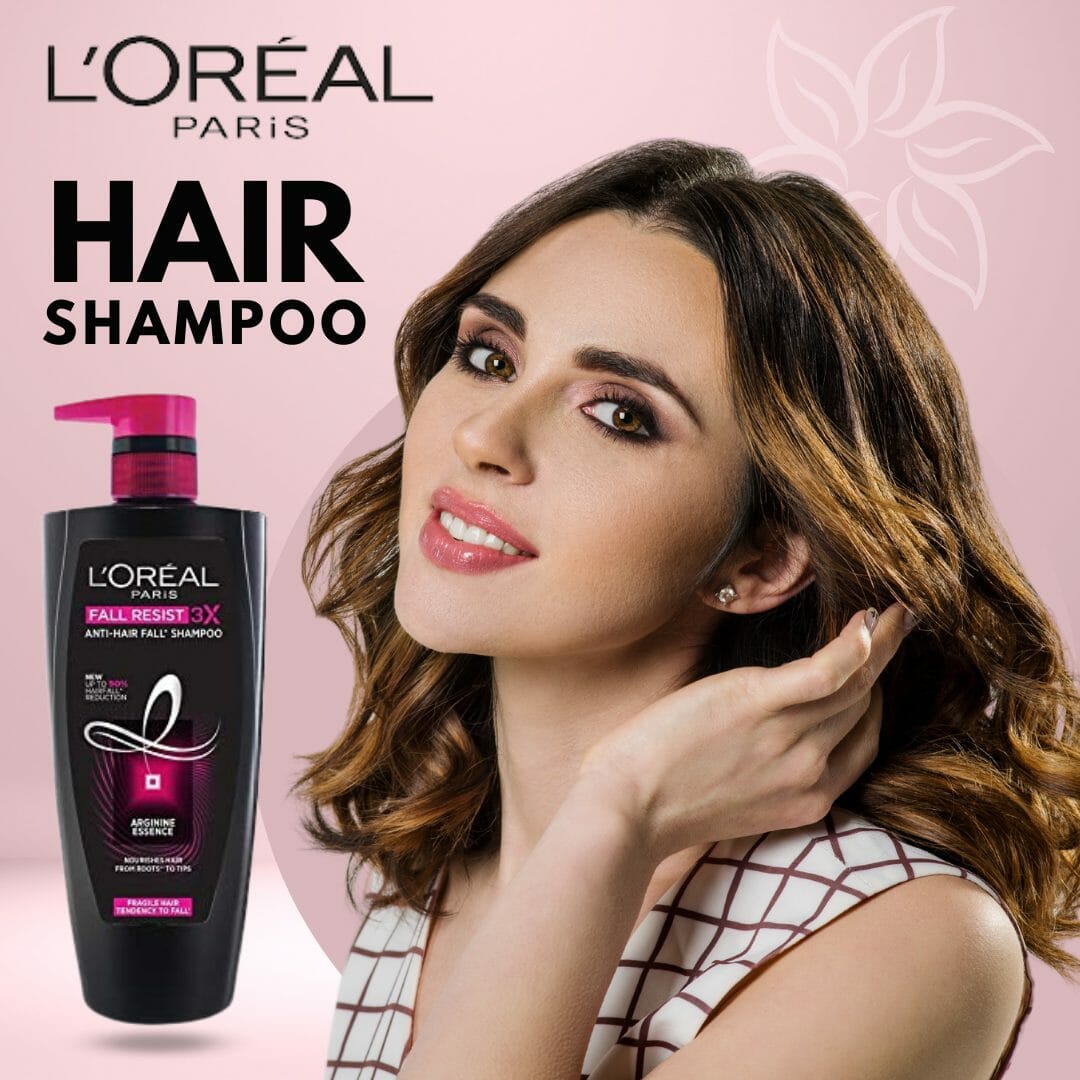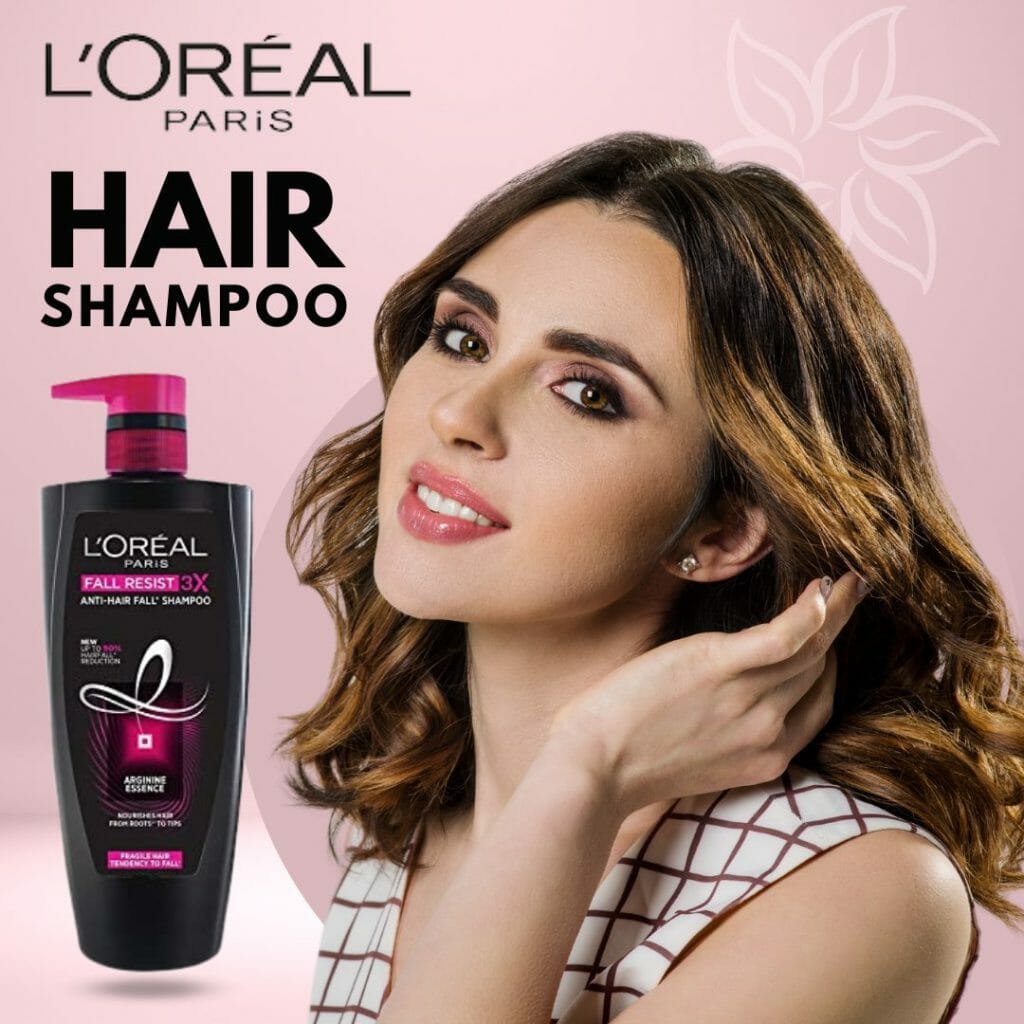 Lifebuoy
Lifebuoy shampoos are great to replenish nourishment to your hair and make it smooth and silky. It strengthens your hair from the roots to the ends. It nourishes your hair with milk protein which makes your hair healthier and stronger.
Lifebuoy Strong & Long Silky Soft Shampoo nourishes your hair from roots to the tip making it stronger inside and outside. It is formulated with milk protein and almond extracts that hydrate your hair while making them strong.
Lifebuoy Silky Soft Strength Shampoo is formulated with milk protein and mustard oil extracts to repair damaged and weakened hair and restoring its strength. It is an ideal shampoo to protect your hair from environmental damage and achieve soft and smooth hair.
Another worth mentioning shampoo by Lifebuoy is Naturally Long Shampoo. It has amla, reetha and shikakai which strengthens individual strand. The herbal formula gives your hair natural shine and promote hair growth.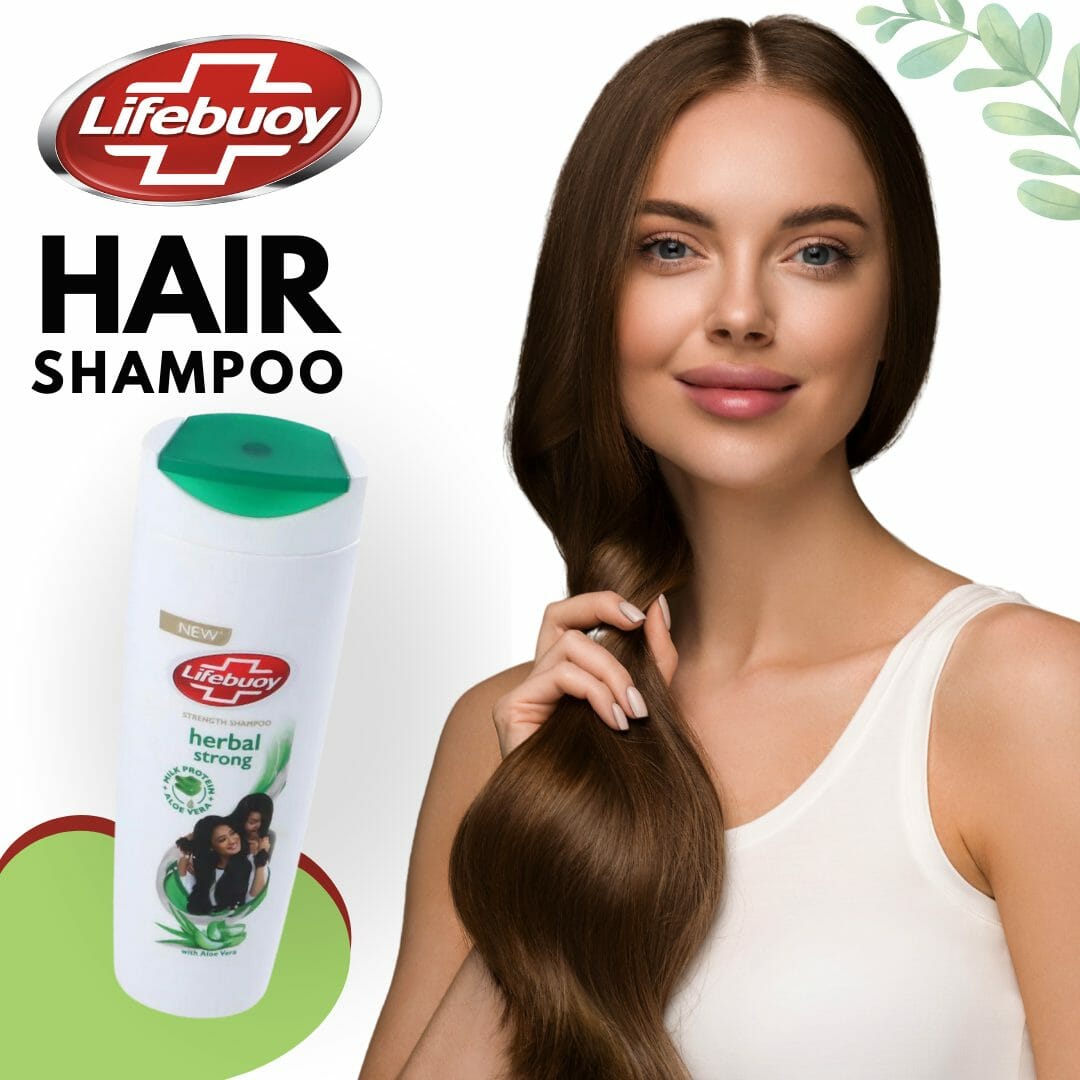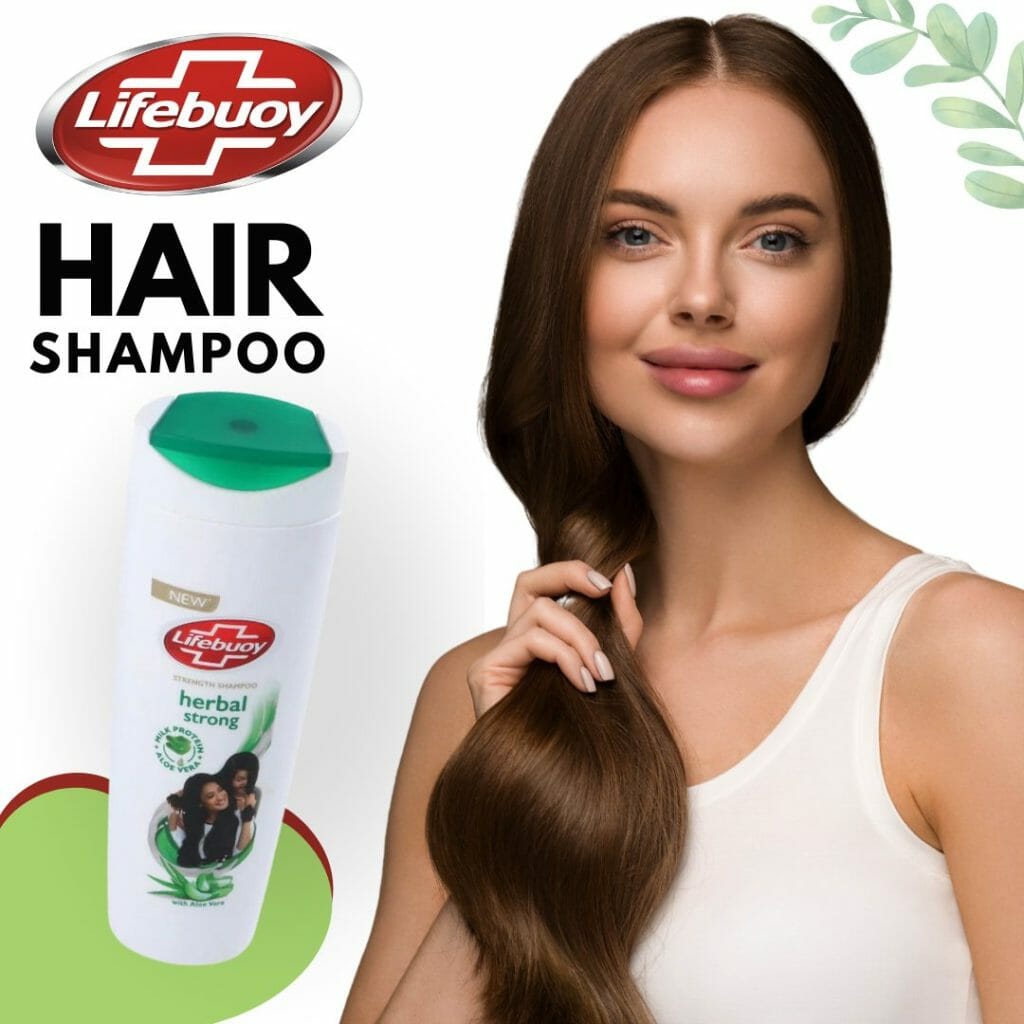 Neutrogena
Neutrogena T/Gel is one of the best anti dandruff and therapeutic shampoo in pakistan. It is highly effective for removing dandruff from your scalp and giving you natural shining hair for a long time. It is gentle on the scalp, has pleasant fragrance and controls scalp itching while making hair more manageable. It starts working after just one use. It is effective against dandruff, seborrheic dermatitis and psoriasis. The downsides of Neutrogena T/Gel are that it might be hard to find from the local stores.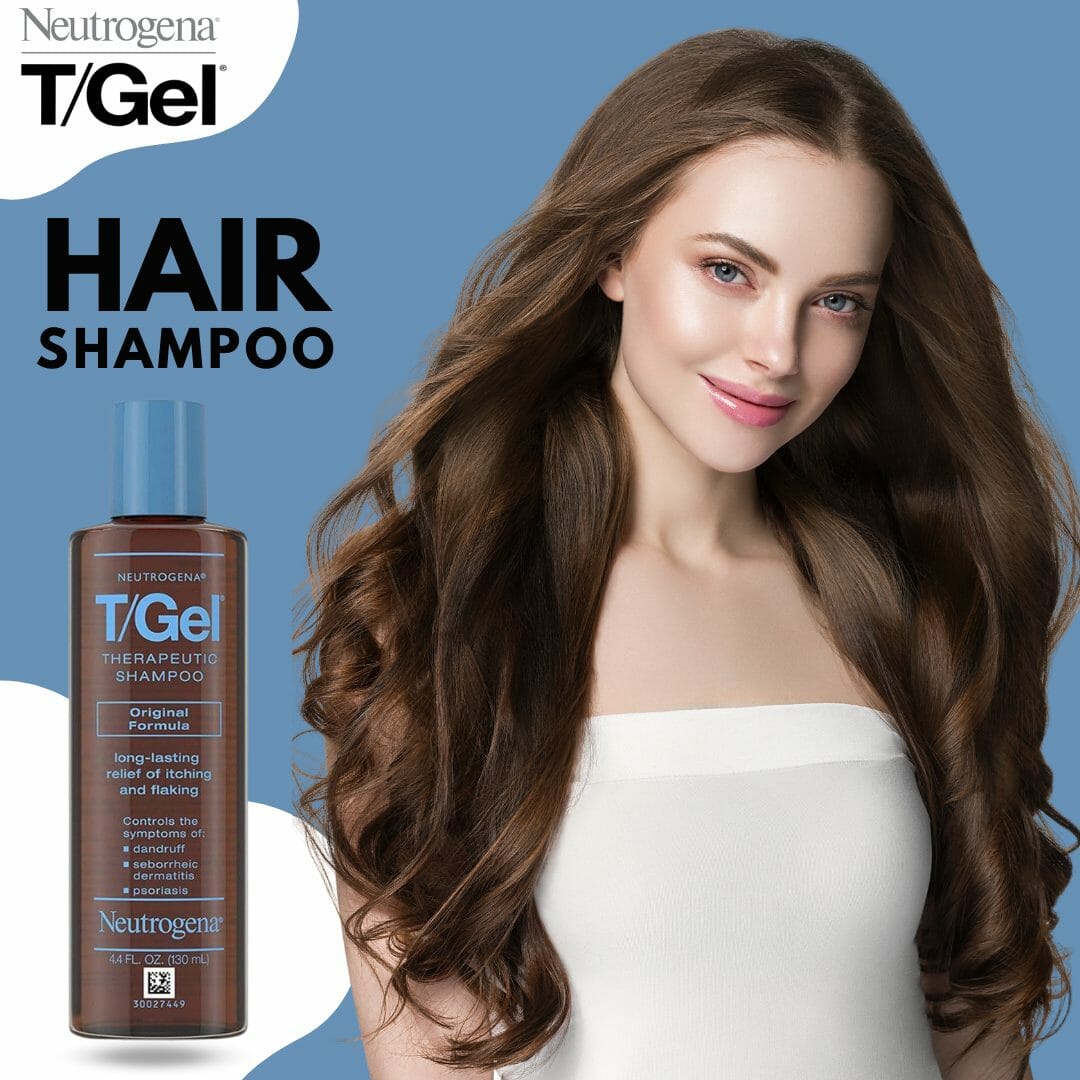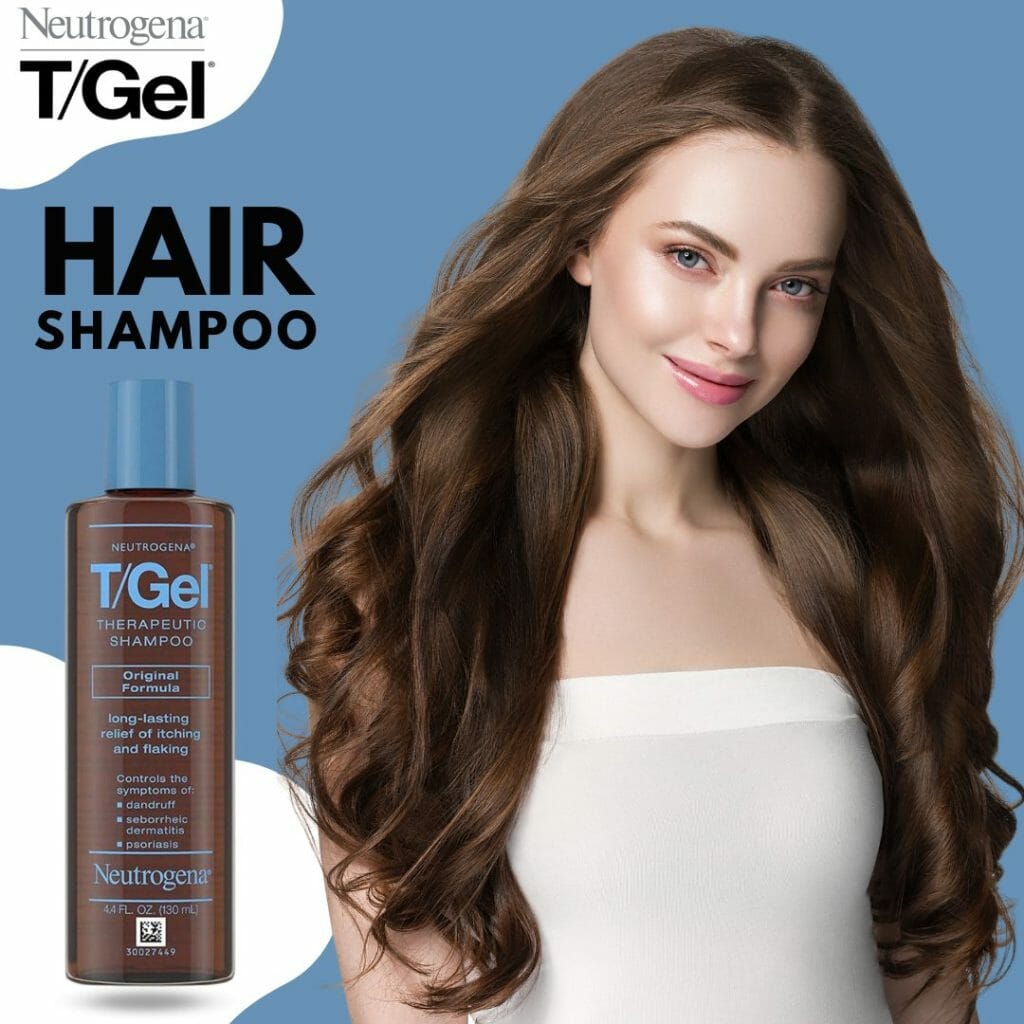 Palmer's
Palmer's is committed to choose only natural, raw ingredients in their products. They are free of sulfate, paraben and phthalate. Its product line for hair care includes items that target several hair problems such as Shine Therapy, Moisture Broost, and Length Retention.
One of the best shampoo by Palmer's is Coconut Oil Conditioning Shampoo which is rich in nourishing properties of coconut oit, and tiare flower petals. These natural-active ingredients deeply moisturize while giving your hair incredible luster. It also has Vitamin-E which repairs damaged, dry and color treated hair without disturbing moisture equilibrium.
Palmer's Olive Oil Smoothing Shampoo maintains skin dynamic with olive oil which is one of the most powerful natural components in the world. It gives an all-natural luster to your hair by strengthening cuticles making them look balanced and healthy. Olive oil replenishes your hair restoring moisture to your hair.
Another worth mentioning hair shampoo by Palmer's is Micellar Rose Water Clarifying Shampoo which is a clearing shampoo using micellar modern technology to remove accumulation and pollutants from scalp. It has the strengthening and beneficial botanicals that will remove contaminations and excess oil from scalp.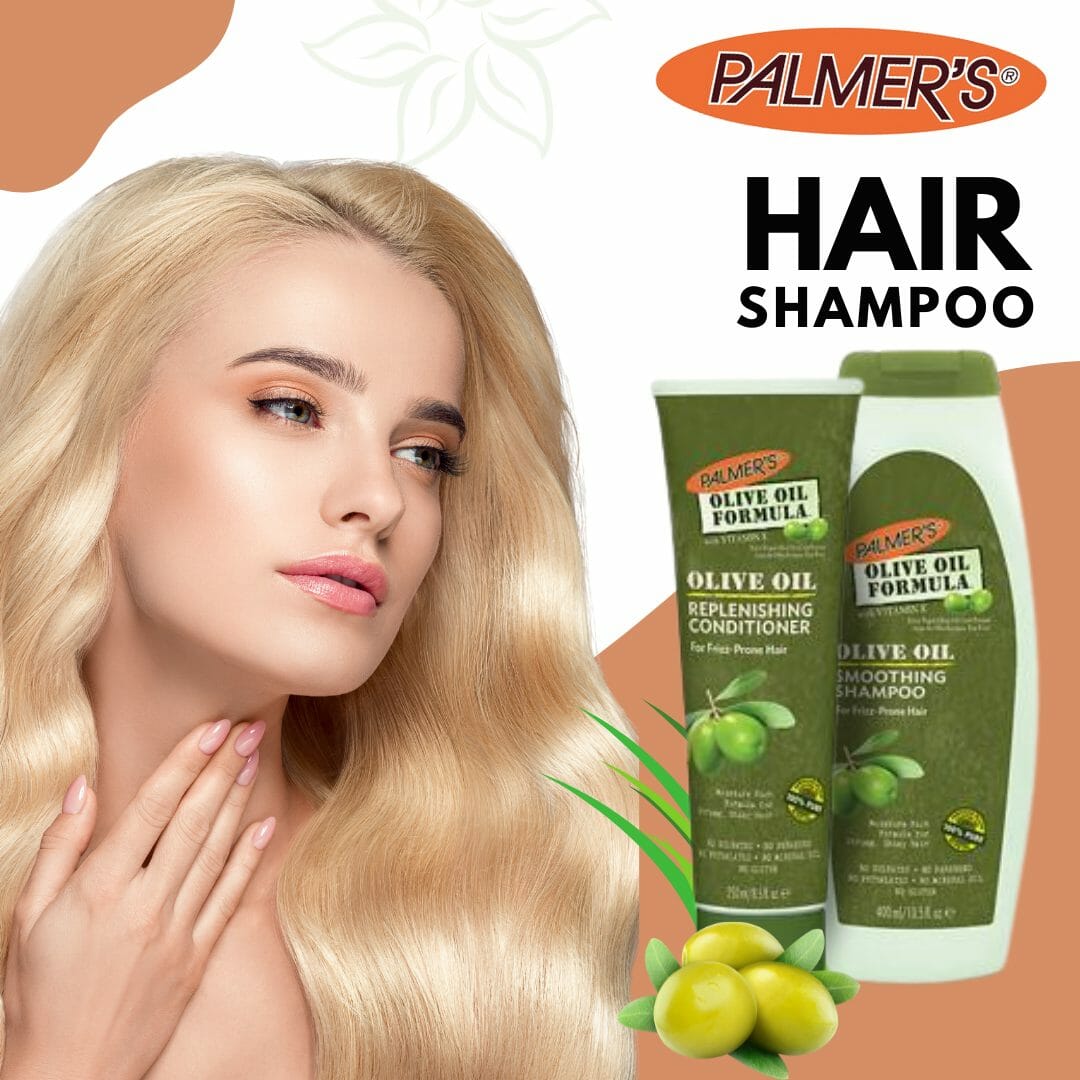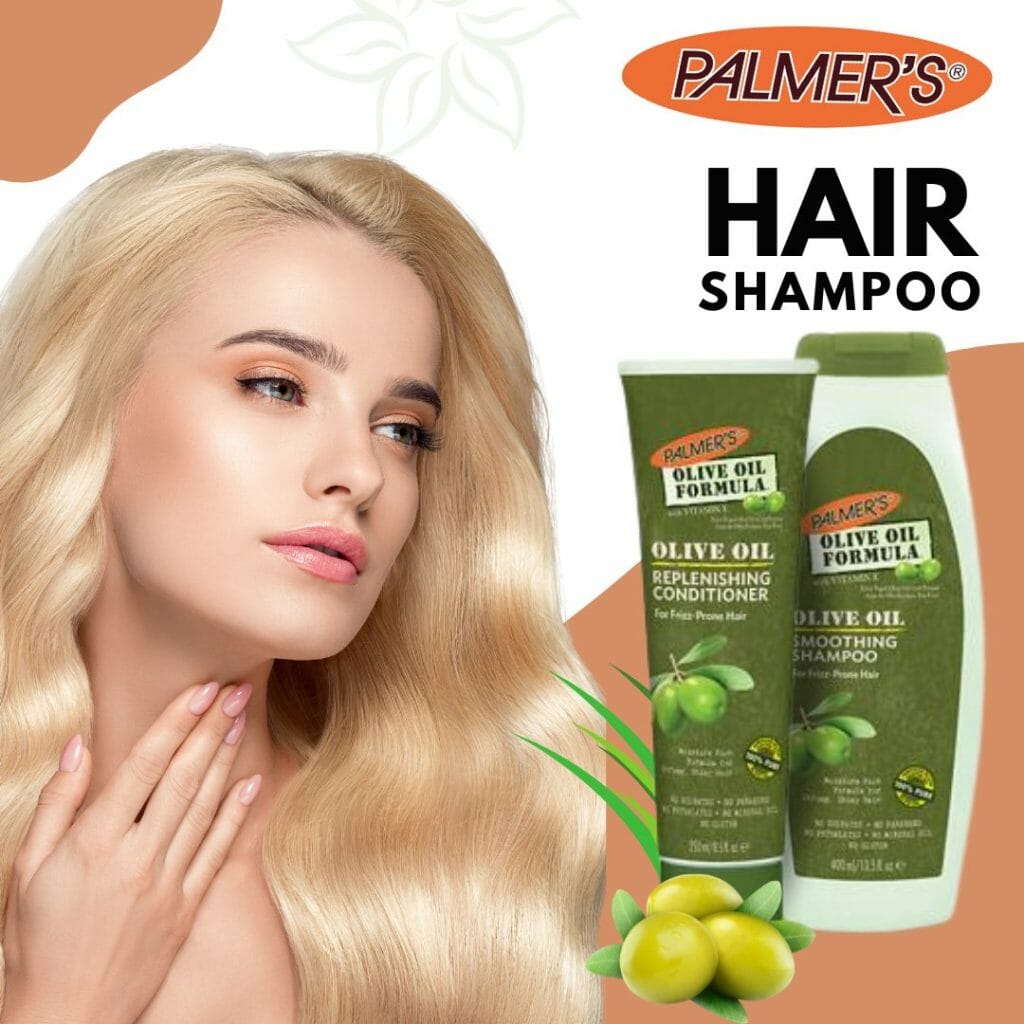 Palmolive
Palmolive shampoos are famous for their amazing, refreshing fragrance, lathering, and thick consistency. They deeply cleanses oily hair and scalp without drying out the scalp. Palmolive Intensive Moisture Shampoo is formulated with milk protein and coco cream that hydrates your hair while making it soft and smooth. It also gives a wonderful smell that lasts throughout the day.
Palmolive Naturals Healthy & Smooth Shampoo contains beneficial formula with vitamin and aloe vera essences that soothes hair for effortless finger brushing that boosts your confidence. It is suitable for dry hair for healthier looking hair and promotes hair growth.
Palmolive Naturals Brilliant Shine Shampoo is infused with a specialized formula containing camellia oil and pearl essence extracts that nourishes and adds a healthy shine to dull looking hair.
Palmolive Naturals Anti Hair Fall Shampoo is another worth mentioning by Palmolive. It has been especially formulated for brittle and weak hair. It has a specialized formula that is instilled with Keratin and Ginseng essences that nourishes your hair from roots and prevent hair fall and breakage.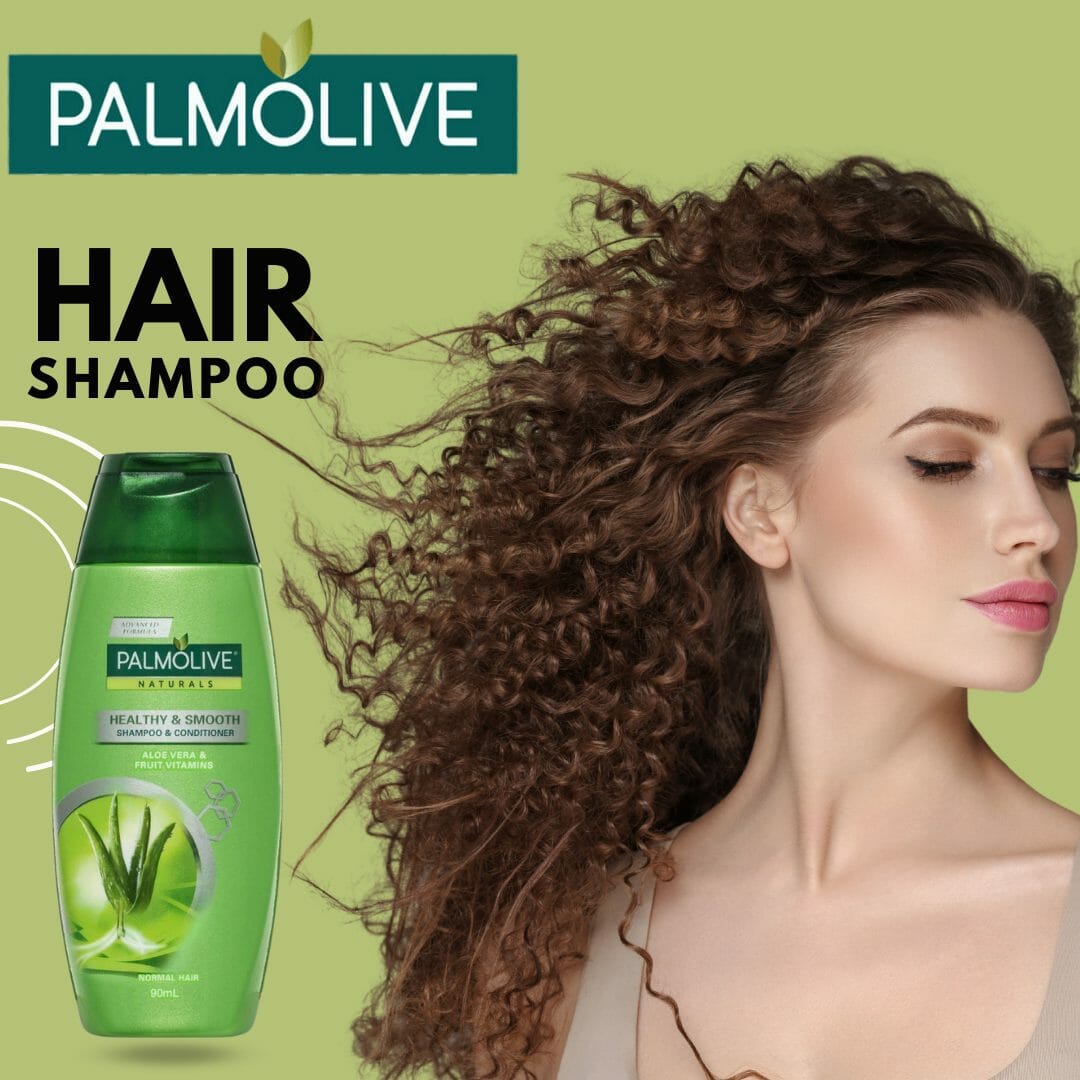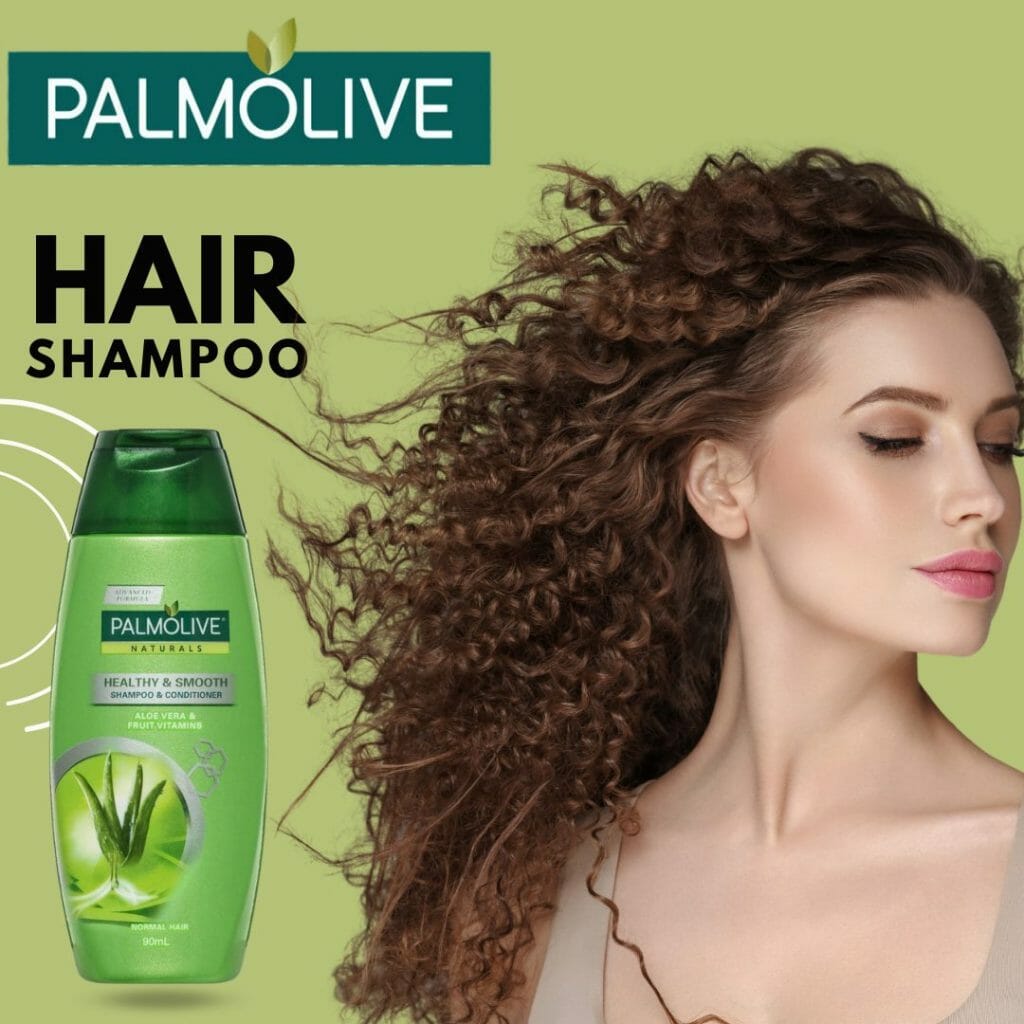 Pantene
Pantene is one of the most famous brands of shampoo in Pakistan and around the world. It is one of the best choice to keep your hair healthy and smooth. Its formulation has a perfect blend of panthenol and Vitamin B5 that help in strengthening strand and promote hair growth. Pantene makes shampoos for all types of hair.
One of the best shampoo by Pantene is Pro-V Smooth & Strong Shampoo which contains Pro-V complex and goodness of ZPT for smooth and clear head skin. It is highly effective in reducing dandruff, repairing damaged hair and strengthening your hair. It also prevents split ends, heat and styling damage and it is ideal for weak and brittle hair types. Using this shampoo with the complementary Pantene Pro V Smooth and Strong Conditioner for effective results.
Pantene Advanced Hair Fall Solution Shampoo is infused with highly efficient and powerful Pro-V formula which has a cocktail of nutrients that fight damage and locks moisture in your hair. It is a perfect solution for dry locks and hair loss.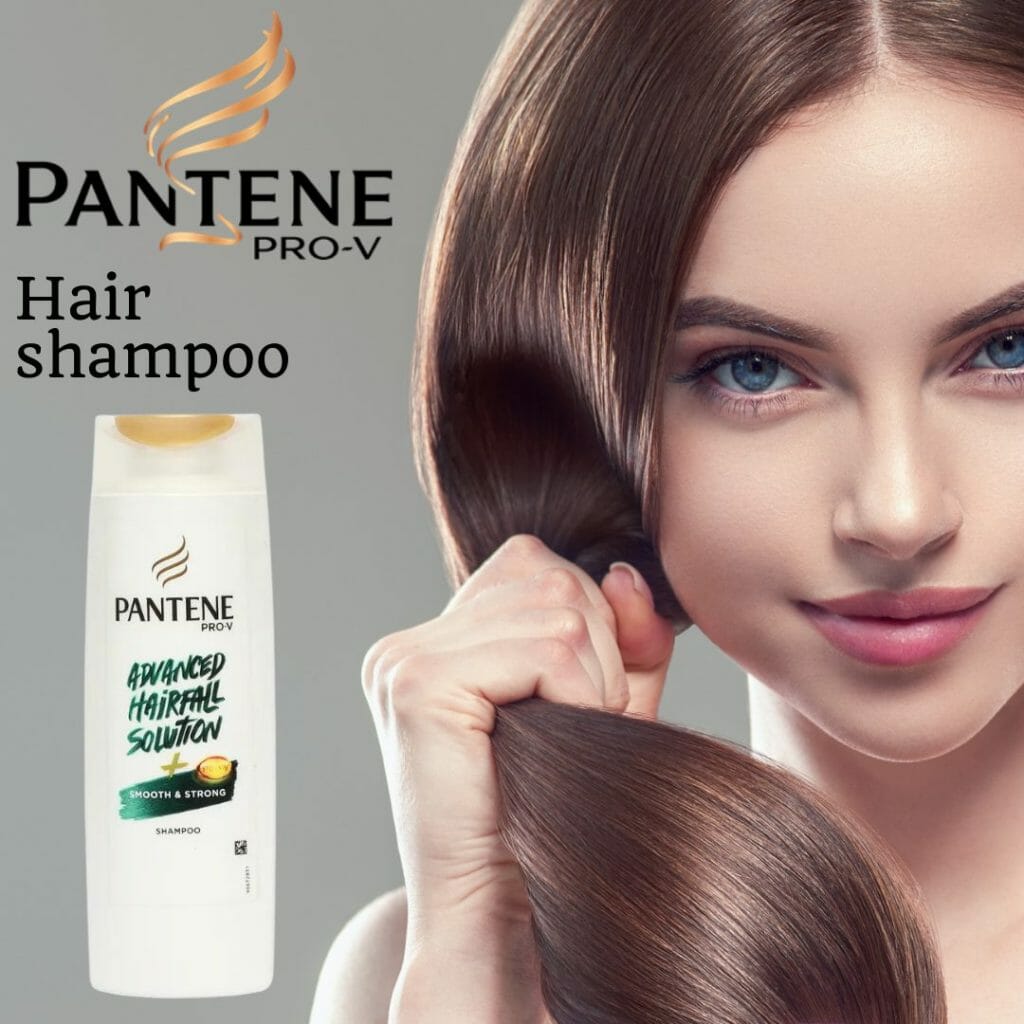 Soft Touch
Soft Touch is a subsidiary brand of Golden Girl Cosmetics which is a well known brand of skincare products in Pakistan. Soft Touch shampoos are affordable and highly efficient in treating several hair problems. Its Salf-Free Shampoo is one of the best product in Pakistan which helps in removing dandruff. Salt in the shampoos is added for thickness but it is also a primary cause of build up and dandruff. This salt-free shampoo removes dandruff and keeps it from returning for several days.
Soft Touch Milk Shampoo is highly effective for hair regrowth with its milk content which is a natural hair growth stimulant. It leaves your hair softer, silkier, shinier and smoother. It is easy to rinse, has a pleasant smell and makes an unusually rich foam.
Soft Touch Fruit Moisturizing Shampoo contains fruit extracts that absorb into every strand of your hair to restore shine and strengthen to your hair. Its botanical and fruit ingredients remove dirt, buildup and residue leaving your hair soft and manageable.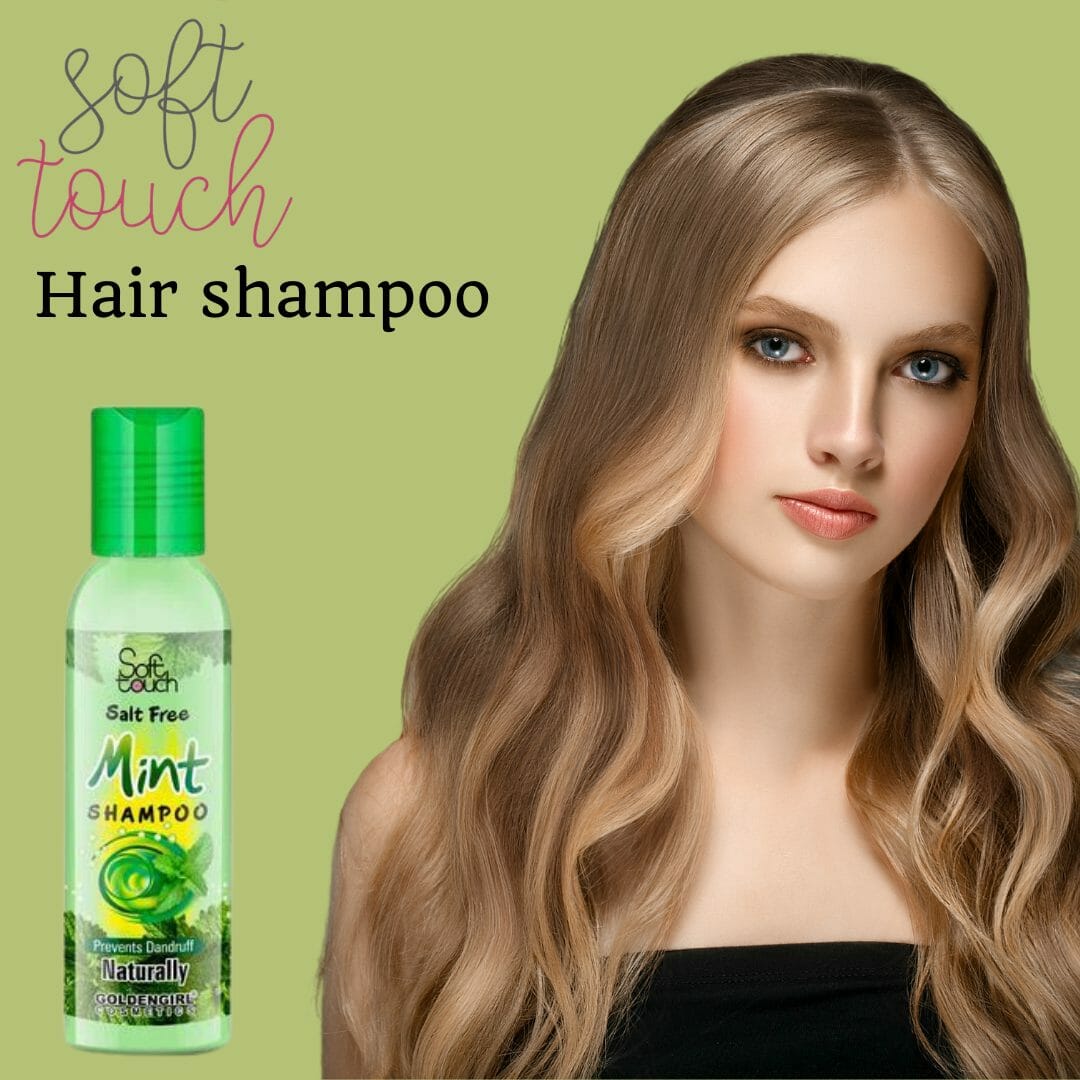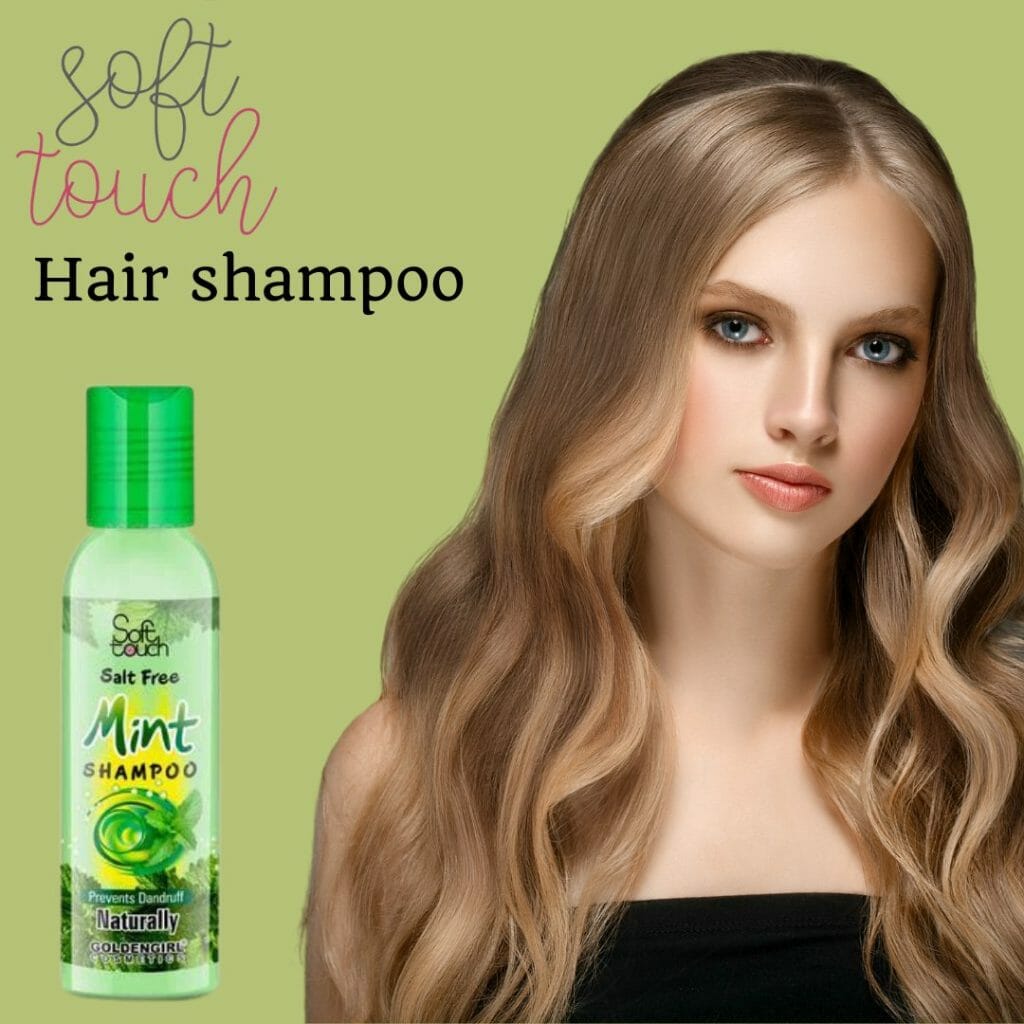 Sunsilk
Sunsilk is another international brand that has been working with best dermatologists and hair stylists to come up with all the possible hair problems. Its shampoos are ideal for achieving long, silky, stronger and straighter hair. They are infused with innovative formula that nourish and moisturize your hair while washing it.
One of the best shampoo by Sunsilk is Thick & Long Shampoo. Its formula has biotin and keratin yogurt which nourishes hair at the roots and helps in controlling hair fall. This shampoo is the best product for healthy hair growth.
Sunsilk Hair Fall Solution Shampoo has an innovative formula containing soya vitamin which deeply nourishes and strengthens your hair. It has been proven to reduce hair fall by 10 times.
Sunsilk Biotin Long & Healthy Growth Shampoo hydrates and nourishes your hair from the roots to the tips. It restores strenght and shine to your hair while repairing damage and controlling hair breakage and loss.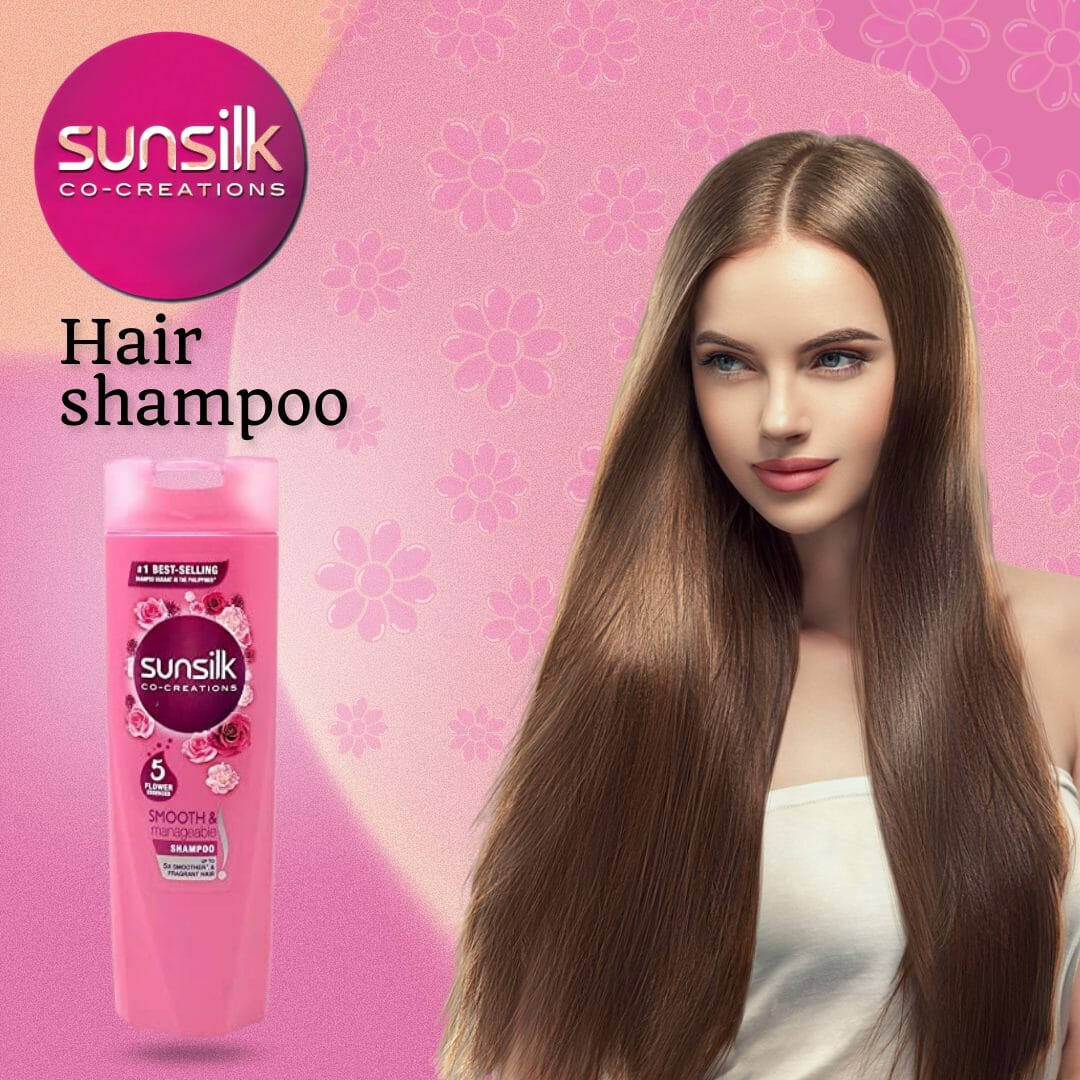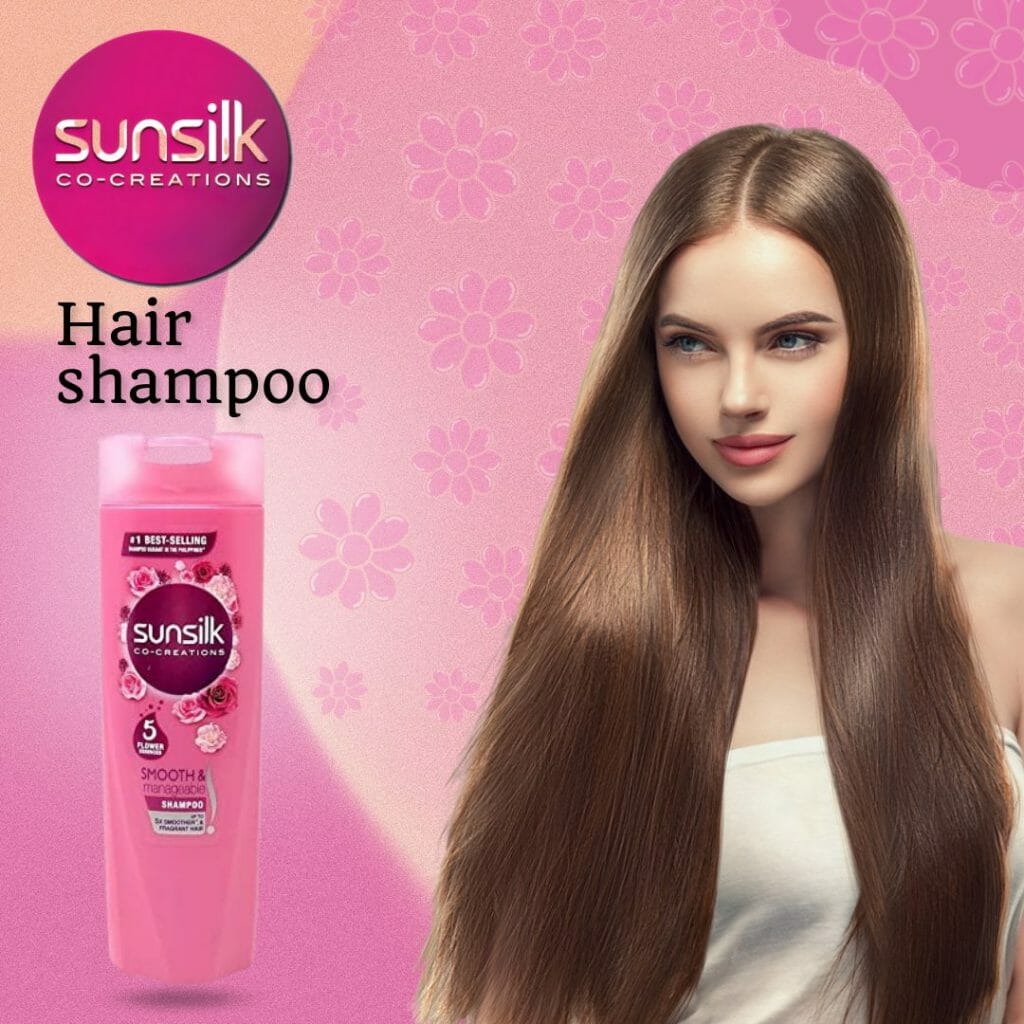 Tresemme
Tresemme is a professional hair care brand in Pakistan. It offers a wide number of premium quality hair care products that can make your hair smooth, shiny and sleek with one wash. Tresemme shampoo contains keratin which works great for repairing damaged and weakened hair. It is considered to be a go-to shampo for achieving healthy-looking hair.
Tresemme Botanique Nourish & Replenish Shampoo is infused with an organic mix which has an paralleled power to treat your hair. Its formula has aloe vera and coconut milk as key ingredients that restore moisture to your hair giving it a luxurious shine.
Tresemme Beauty-Full Volume Shampoo is a great shampoo to add volume to your hair and prevent your hair from weighing down. It has a unique reverse system that alters your hair regime. It is formulated with FleximaxVolumizer as a secret ingredient which will transform your hair's body up a notch.