Our face determines what kind of first impression we give. Therefore our face should look fresh and charming to make a positive impact. Using a good quality face wash regularly to remove dirt and grim from our face can help us achieve fresher and clearer skin and complexion.
Face wash is the first item of every skin care routine. It is the best way to get a clean canvas to use your favoruite skincare or cosmetics products. Today, face washes are offered by various well-reputed brands such as Garnier, Nivea, Dr Rashel, Clean n Clear, and many more.
To pick the best face cleanser that works best for your skin, you need to keep certain things in your mind while buying the a face wash. For example, the cleanser that is best for you is the one that is designed for your skin needs.
Which is the Best Face Wash For You?
According to Your Skin Type:
It is kind of an obvious thing to do; to choose a cleanser that is suitable for your particular skin. But the problem is that most people don't know their skin type. So to help you identify your skin type, here's a little guide to the major signs of different skin types:
Normal: If you haven't had any skin issues ever such as acne or eczema, you are most likely blessed with "normal" skin.
Dry Skin: Those who have more complicated issues such as flaking and tightness of skin are caused by dryness.
Oily Skin: Most blemishes such as pimples and acne are caused because of sebum on the skin.
So, while buying a face wash, you need to be mindful of ingredients and formulation, picking one specifically made for your oily, dry, sensitive, acne-prone, or combination skin type.
According to Your Preferred Face Wash Texture:
Once you have figured out your skin-needs, it's time to consider the texture of your cleanser. Face washes come in a variety of textures from liquid to creamy and from foamy to gel. One important thing to notice here is that these different textures of face wash have different effects on your skin which makes it another important factor to consider.
Dry Skin: Dried skin require creamy texture like hydrating oil that hydrates to repair the damaged skin.
Oily Skin: On the flip side, those with oily and acne-prone skin should choose gel or foamy textures as it will remove the excess oil from the skin. Using cleansing oils on skin can also be helpful as oil in the face cleanser takes away the excess oil on your skin leaving your skin clean and balanced.
Sensitive or Combination Skin: People with sensitive skins should pick face cleansers with creamier texture as it is less harsh and does not irritate your skin.
According to Ingredients:
It depends on your skin what kind of ingredients you need. If you are not completely sure about the your skin's needs, something that is labelled as "oil-free" or "noncomedogenic" is a safe option.
Dry Skin: For drier skin, look for ingredients such as hyaluronic acid and ceramides to lock in as much moisture as possible. It is also helpful for those who are using drying ingredients to treat acne.
Oily Skin: Oily and acne-prone skin can benefit from exfoliating ingredients like glycolic acid, salicylic acid and alpha hydroxy acids. These ingredients remove debris, impurities and dirt buildup and extra oil which causes acne.
Sensitive Skin: Those who have sensitive skin should avoid anything harsh altogether and focus of natural soothing ingredients with vitamins like vitamin C, A and B in cucumber, aloe vera, or clay. Also, they should include face cleansers that says "sulfate-free" or "fragrance-free" in their skin care routine.
Best Face Wash in Pakistan For Your Skin Type
For Dry Skin
For dry skin that becomes irritated and scratchy, the face cleansers that moisturise and remove grime, pollutants, and dead skin cells. Look for the face cleansers that keep your skin soft, healthy, and supple. To avoid making your skin overly dry, you can use face wash twice a day.
Face washes are preferred over moisturizing soaps because soaps are supposed to clean the skin of the entire body, whereas facial skin is thinner and more sensitive than the rest of the body; therefore, it needs special care and attention, and soaps are too harsh for it. Some of the best face washes for dry skin are:
Clean & Clear
Clean & Clear offers a number of face wash for dry skin such as Clean & Clear Morning Energy Apple Face Wash. It has a unique formula that gently washes your face and hydrates your skin with apple and strawberry extracts. It has soft bursting beads that nourish and hydrate to revitalize your dull-looking skin. It is rich in antioxidants and anti-aging ingredients that nourish your skin and keep the Ph balance of your skin.
Another worth mentioning face wash by Clean & Clear is Morning Energy Skin Energising Face Wash. It is infused with oil-free formula that nourishes and hydrates your skin just the right amount. It too has bursting beads that remove pollution, grim, oil, drit and dead skin cells from the pores to make your skin perfectly clean.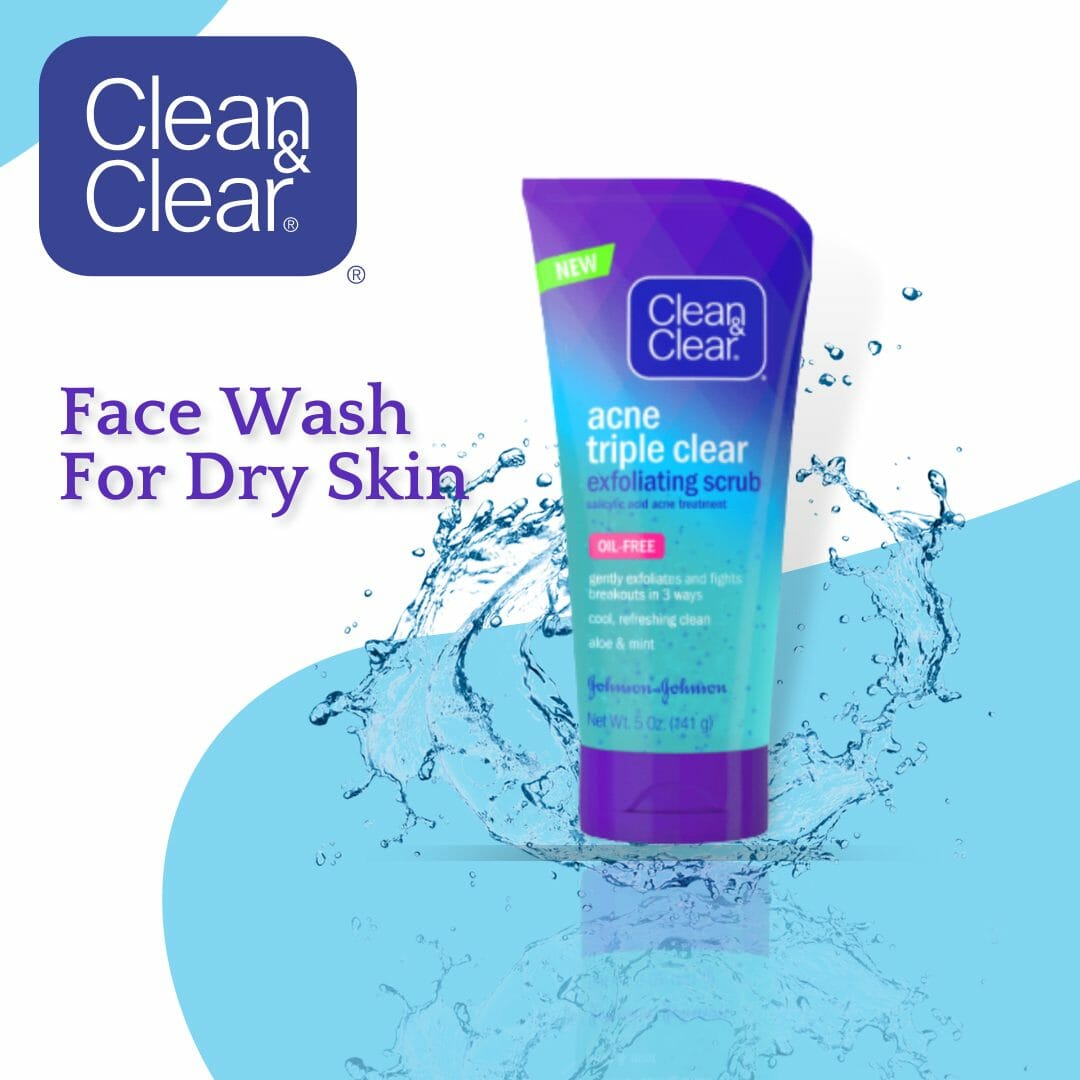 Dr Rashel
Dr Rashel brand is known for its high quality skincare products. Its face washes meet the highest international standards and address a number of skin issues while cleaning your skin.
One of the best facial cleanser for dry skin by Dr Rashel is Aloe Vera Pore Refine Face Wash. It contains advanced aloe vera pore refine formula that balances water and oil on your skin, shrinks pores and restores skin smoothness. The aloe vera extracts in the formula restore skin's moisture and vitality which naturally reduces wrinkles and fine lines.
Hyaluronic Acid Moisturizing and Smooth Face Wash is another face wash for dry skin. It contains a highly hydrating ingredient i.e. hyaluronic acid which deeply hydrates your skin to restore its smoothness and elasticity. It has a creamy texture which is comfortable on your skin.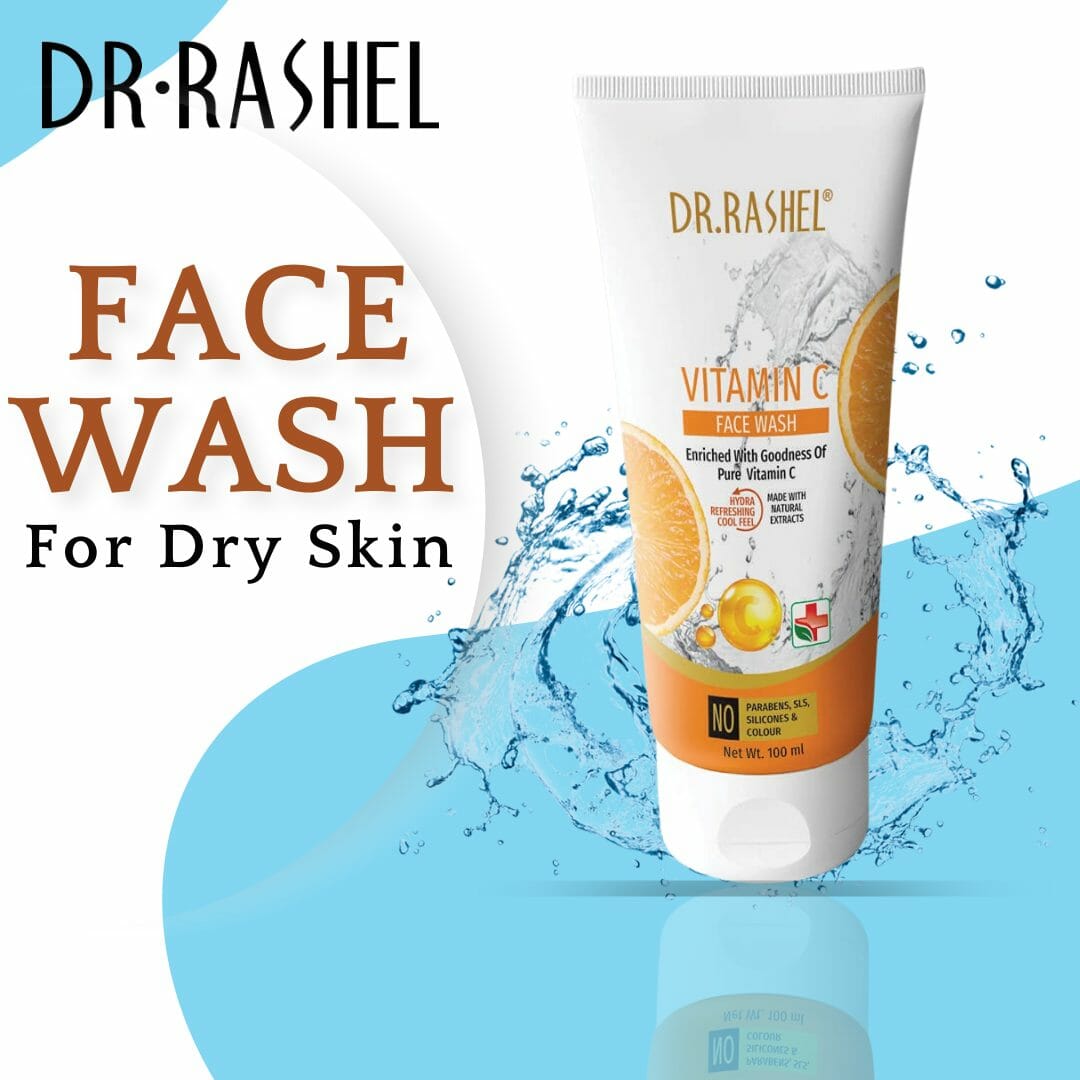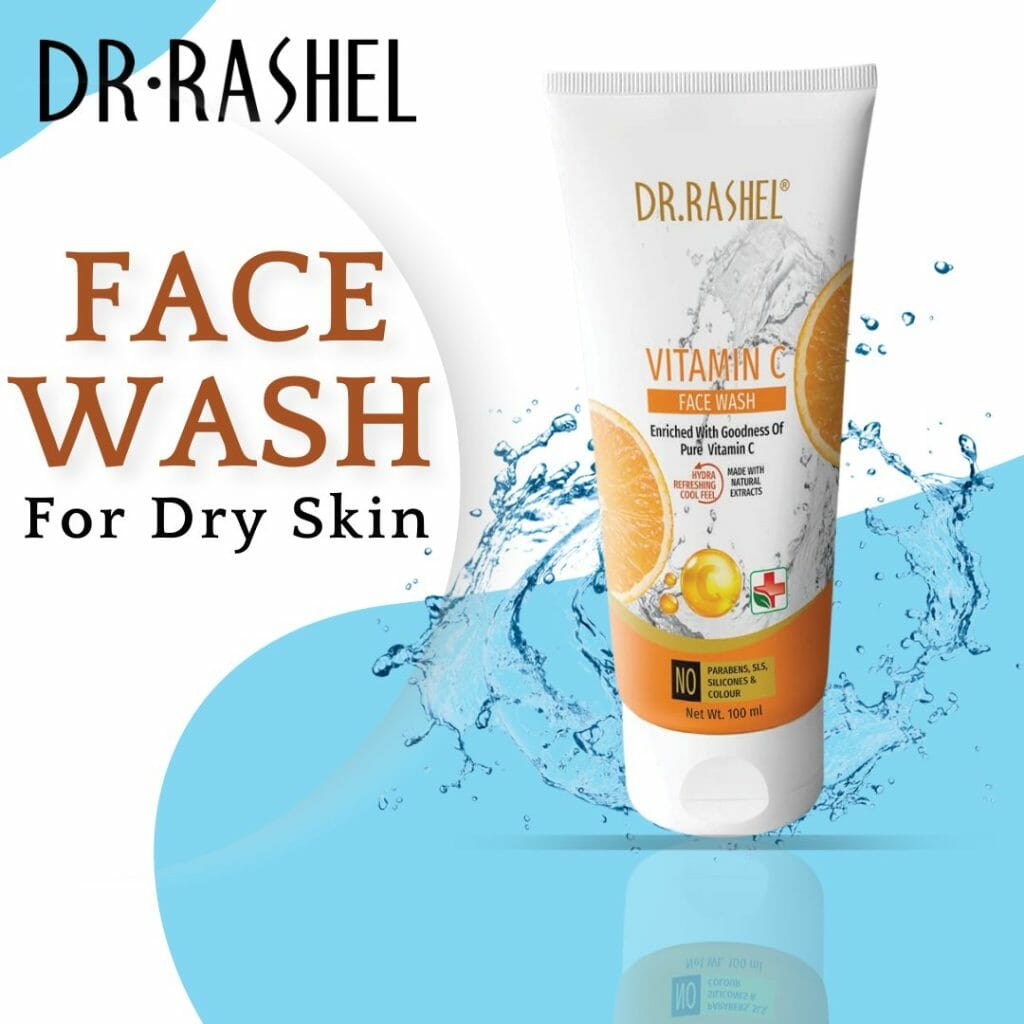 Nivea
Nivea is another internationally renowned brand of high quality skin care products. Its products are most trusted and preferred by people in Pakistan. Nivea has introduced face washes for all skin types.
Its Gentle Face Wash deeply cleanses and moisturize your skin from pores. It has a calming formula that soothes irritation and prevents inflammation. It has almond oil as a key ingredient which makes it suitable for dry to sensitive skin type. Almond oil nourishes your skin leaving it beautiful and healthy looking.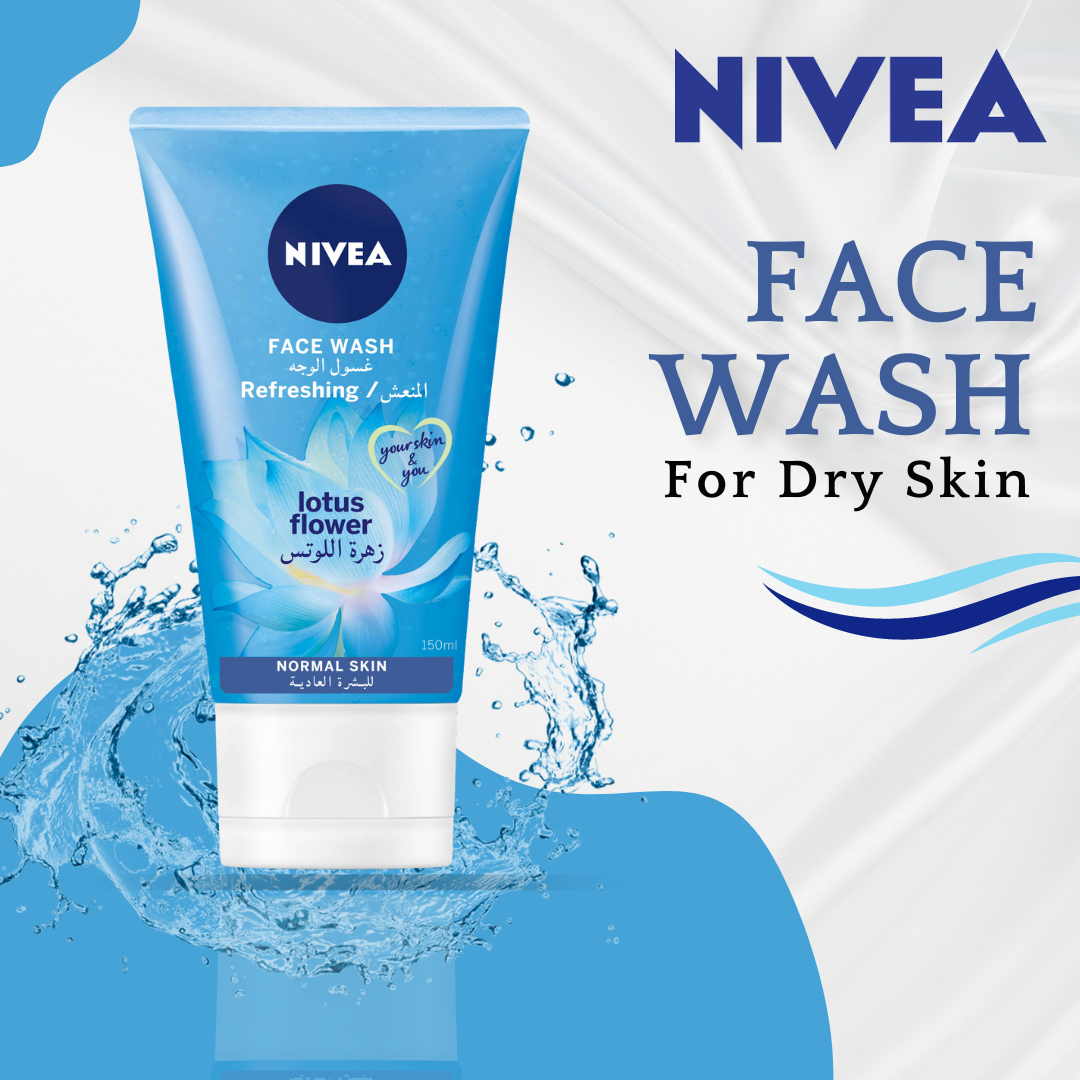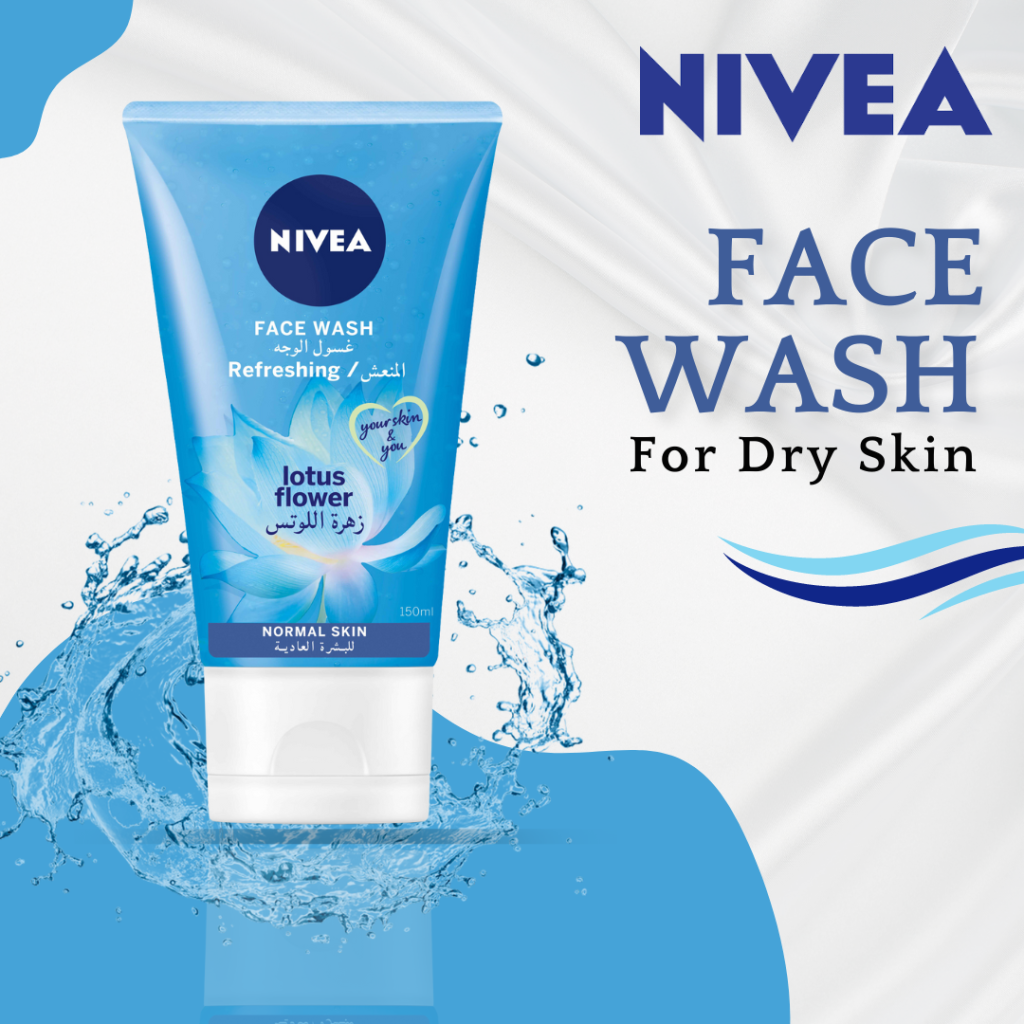 Olay
Olay is a high-end brand of cosmetics and skin care products in Pakistan. It offers a number of premium quality products for treating skin issues. One of its best face wash for dry skin is Olay 2-in-1 Refreshing Face Wash that gently purifies and cleanses your skin giving you a fresh feeling. The two actions of this face wash include hydration balancing and purifying cleansing. It removes dirt, oil and impurities from the skin and restores the hydration in the skin which gives your skin a healthy and fresh look.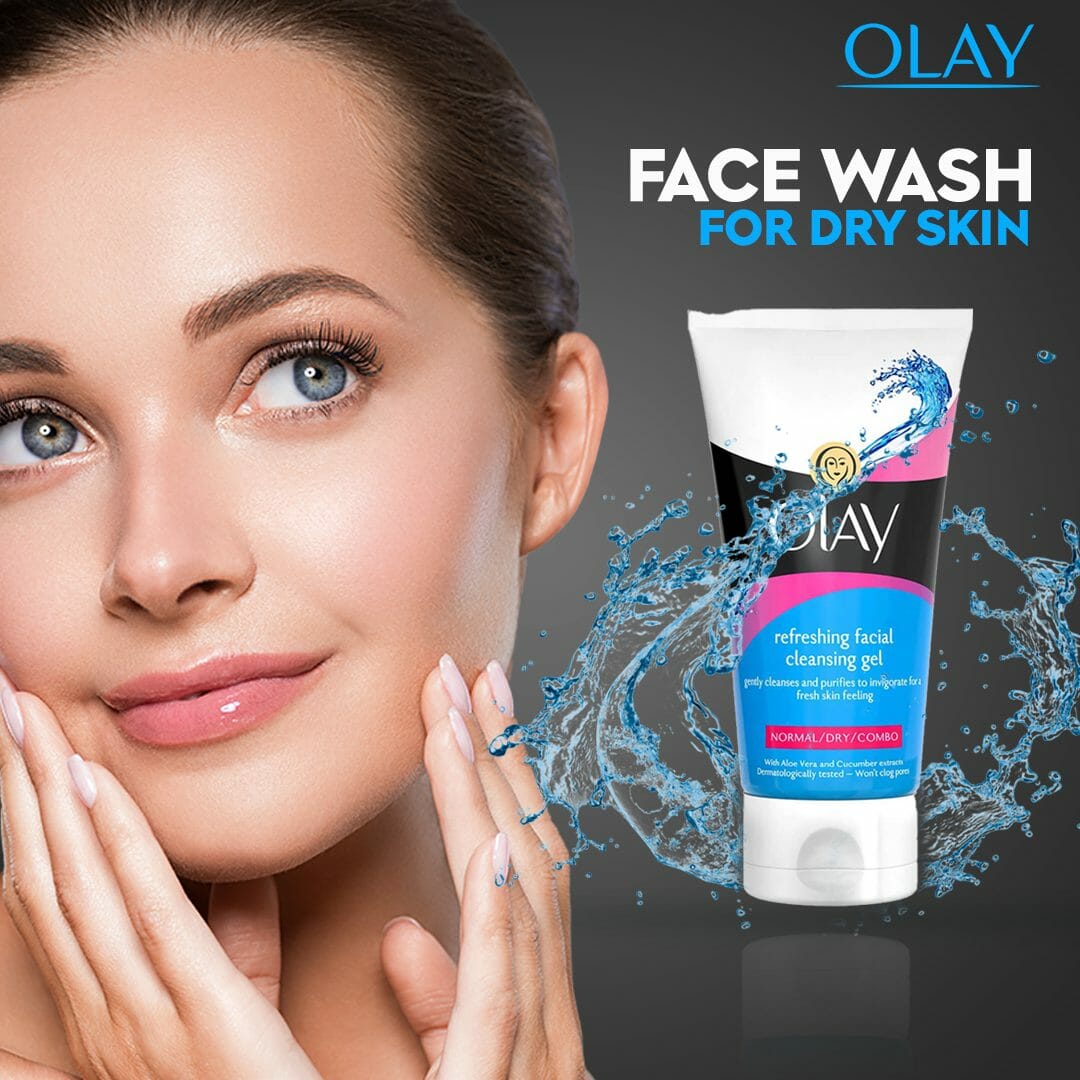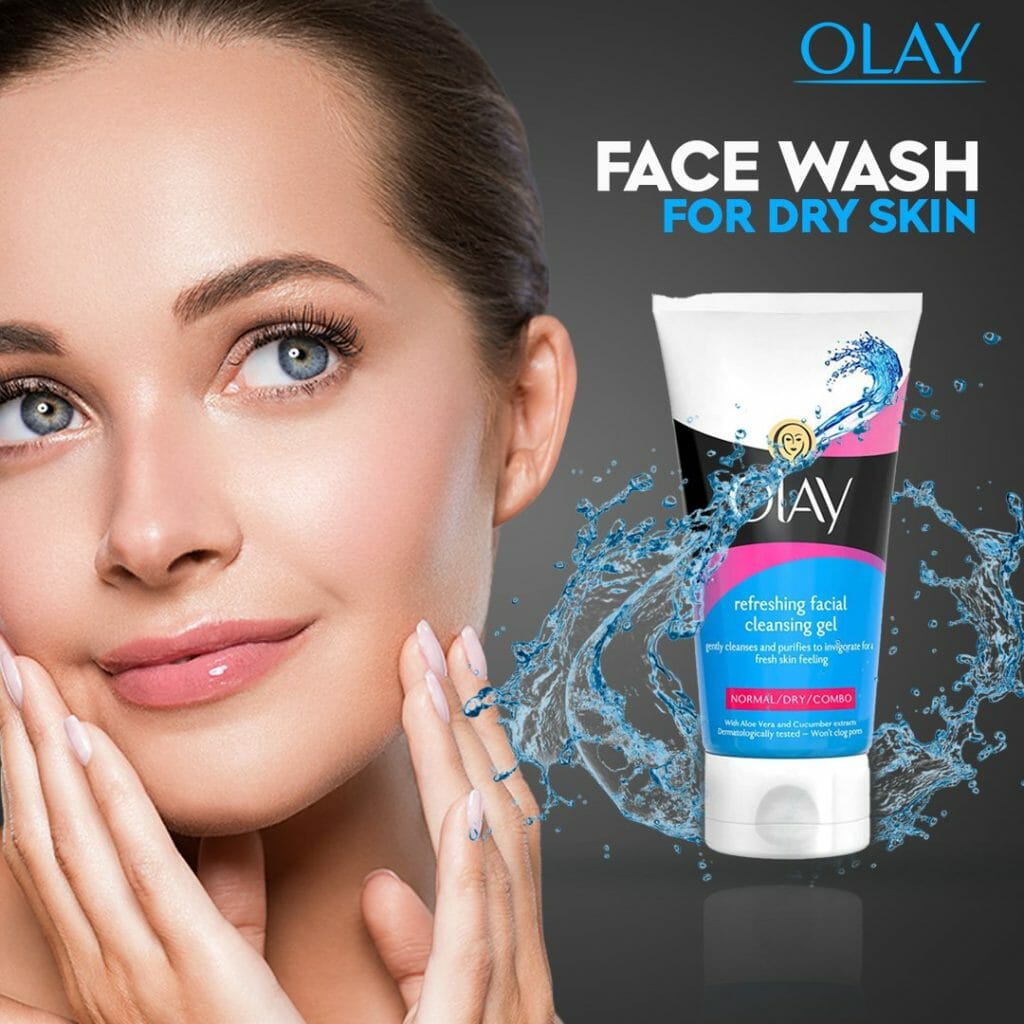 Palmer's
Palmers Cocoa Butter Men Body & Face Wash is infused with the goodness of vitamin E, aloe vera and cocoa butter which makes it an ultra moisturizing face wash. It also effectively removes dirt and grim from the pores and prevents them from getting clogged which makes it a good choice for oily skin as well.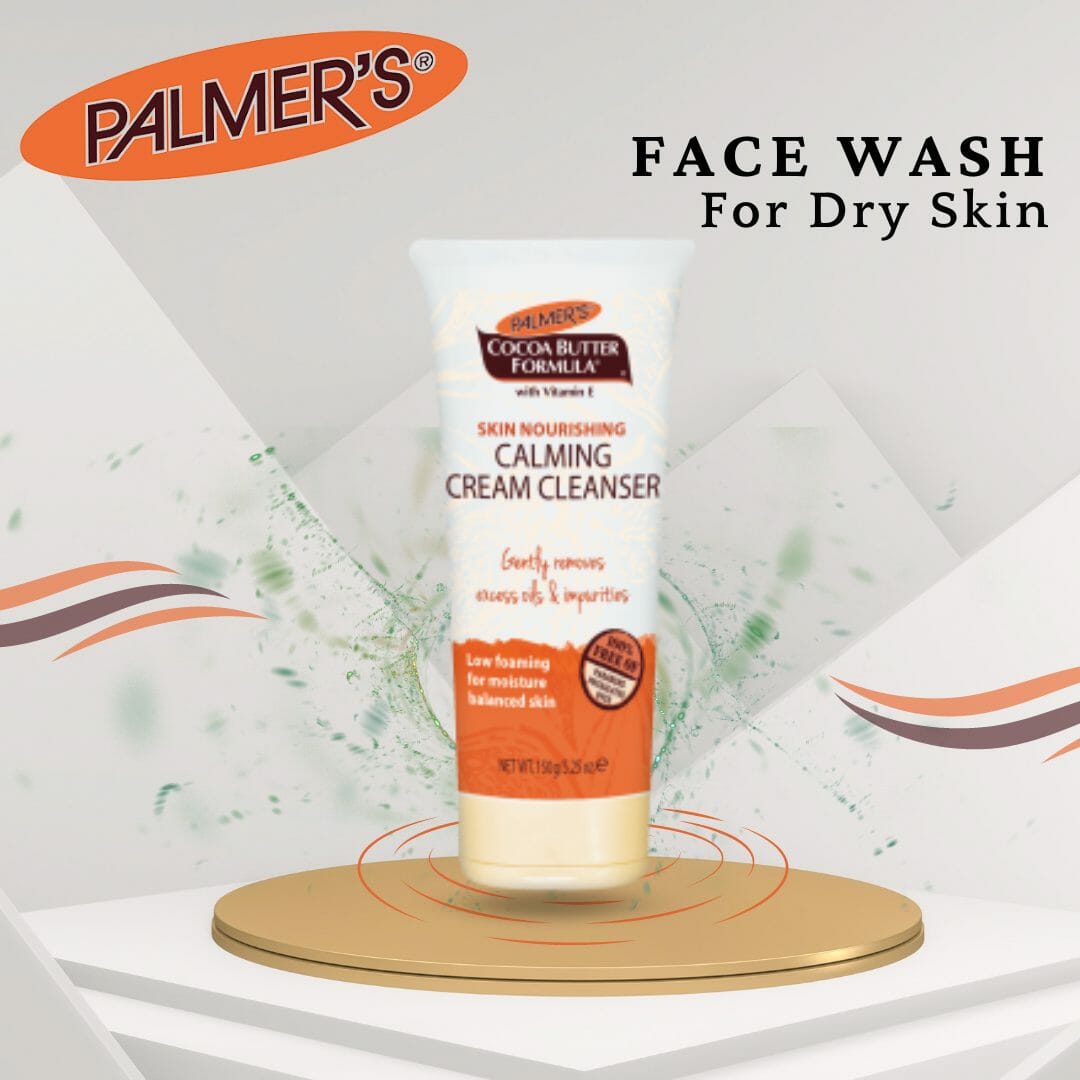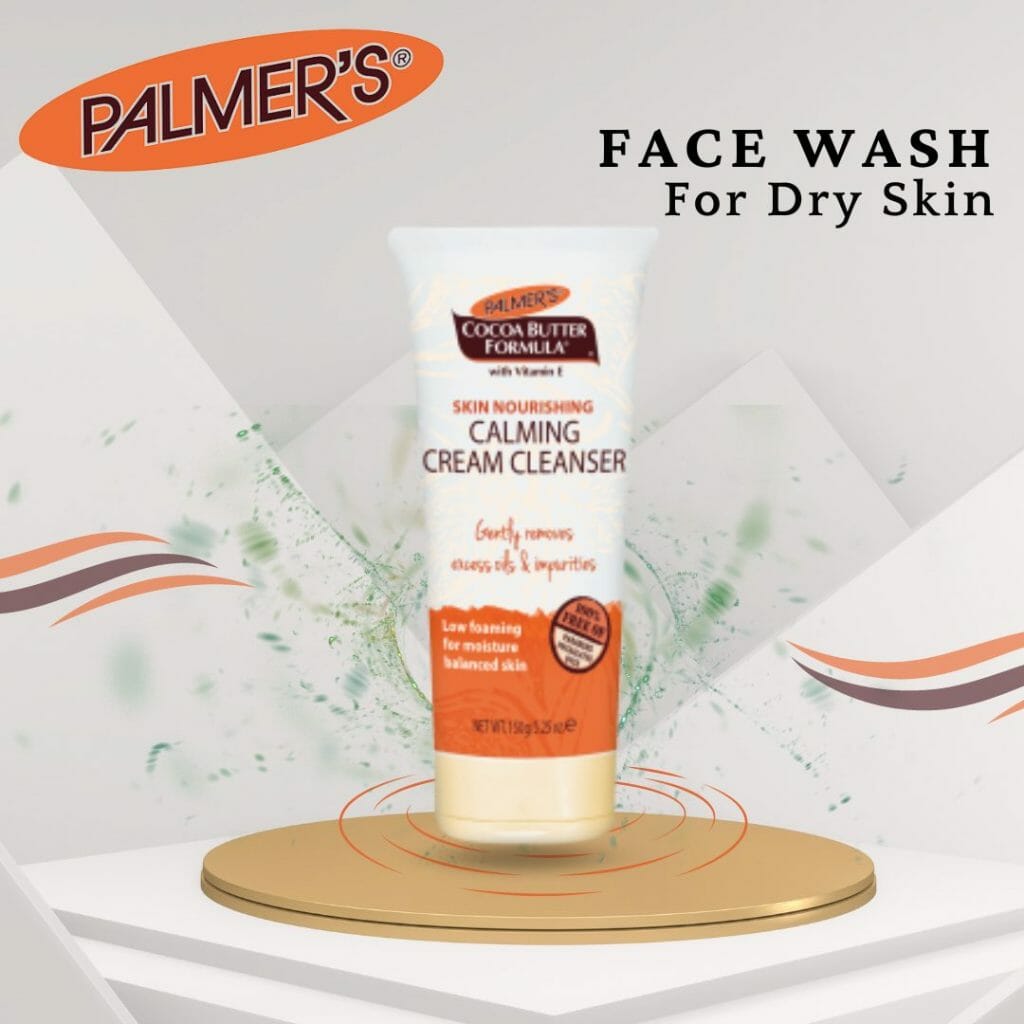 Pond's
Pond's Men Energy Charge Face Wash restores health and energy to your facial skin with a single wash. It has hydrating and cooling ingredients such as cucumber and aloe vera extracts, cooling menthol and coffee bean extracts that gently purifies, cleanses, hydrates and invigorates your skin.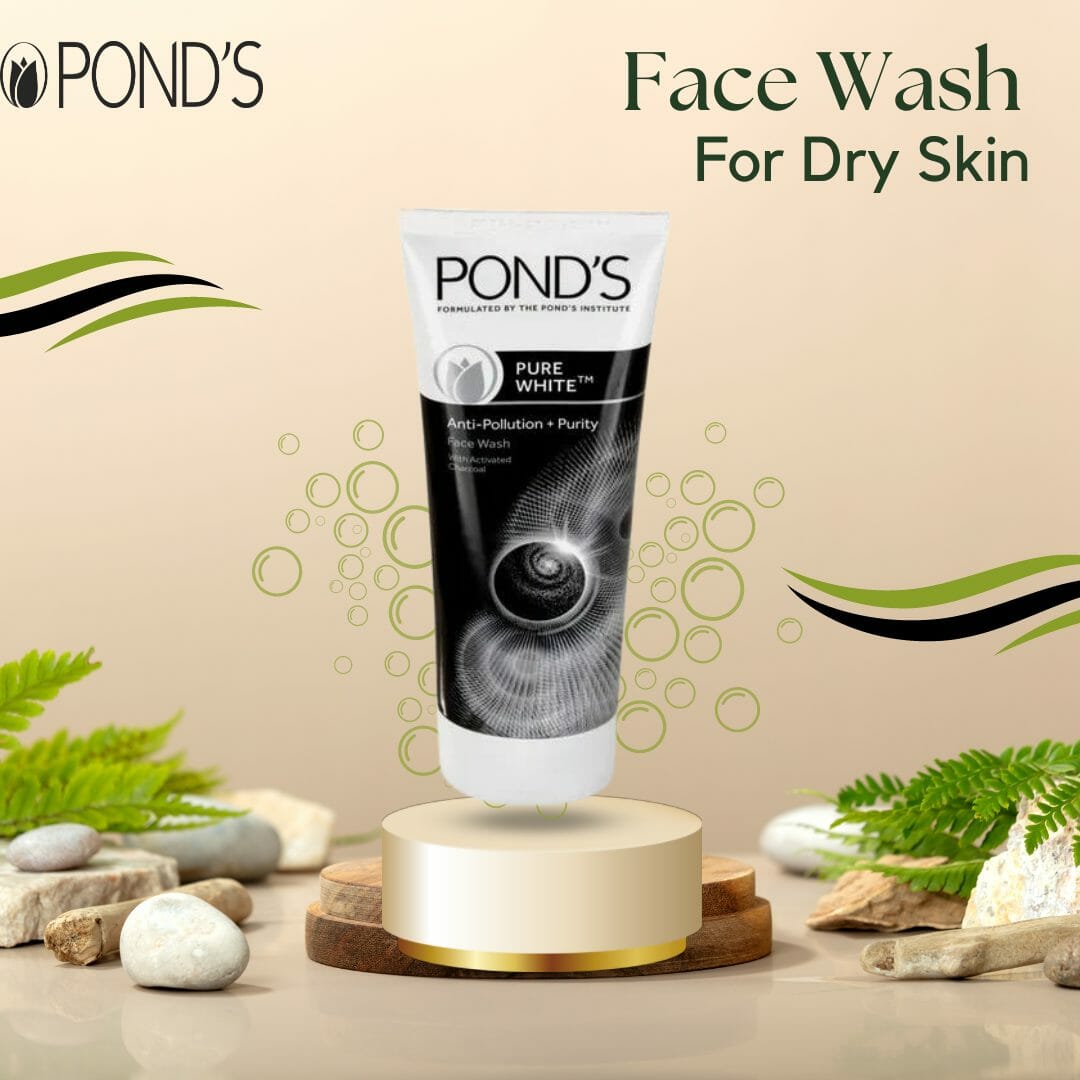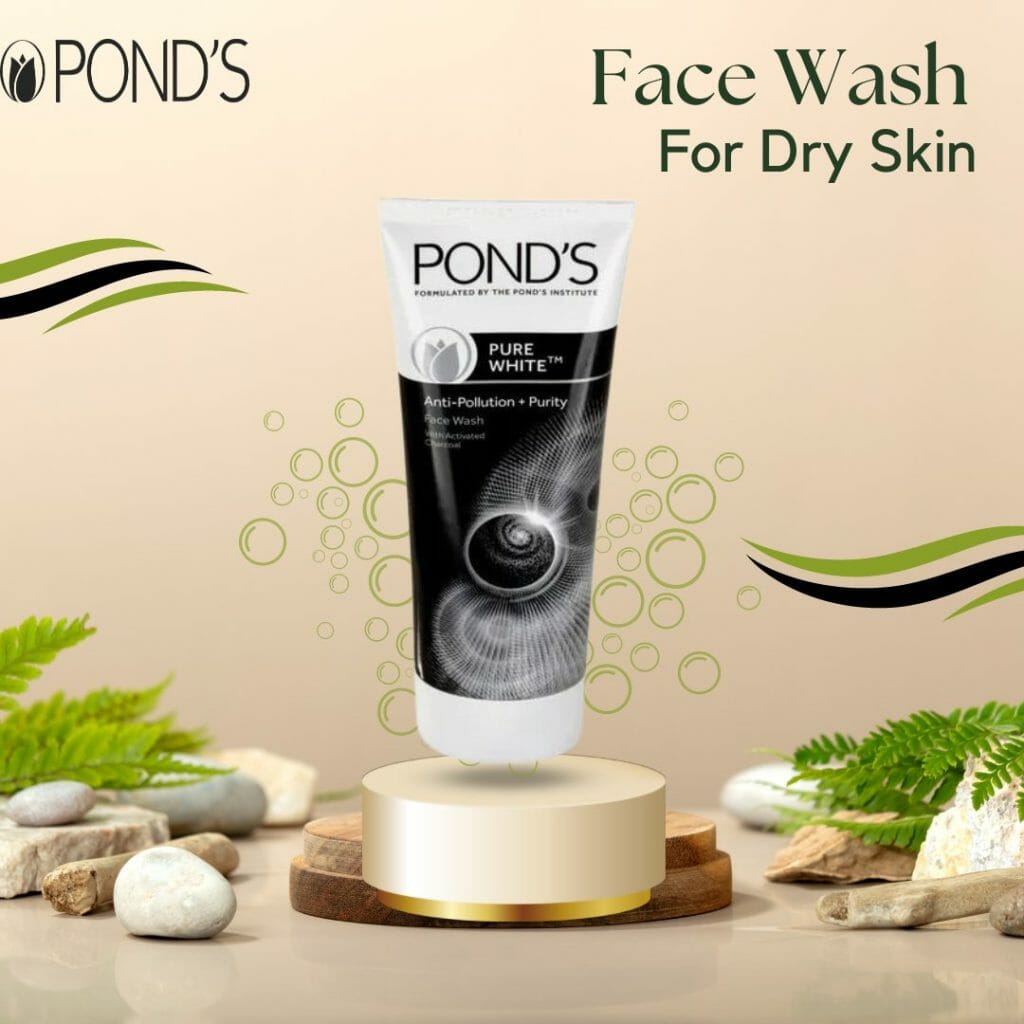 Pond's Detox & Nourish Face Wash has a double brightening action that restores life and glow to your dehydrated and dull-looking skin. The vitamin B3+ in the formula removes the dead skin cells and promotes growth of new skin cells. The activated charcoal clears off the dirt, grim and pollution while honey and almond milk in the honey lotion hydrate and nourish your skin making it smooth, soft, supple and beautiful. It is a complete solution for the overly dried skin.
Soft Touch
Soft Touch Moisturizing Face Wash has a soap-free, natural formula that helps clear acne marks and removes impurities from skin. The formula has a mixture of turmeric (haldi) and neem that have antibacterial and antifungal properties which prevent acne from reoccuring. It is ideal for restoring moisture into the skin and basic skin health improving its elasticity with moisture.
Vaseline
Vaseline Men Healthy White Face Wash has an enriched formula with hydrating and soothing ingredients like vitamin E, B3, herbal clay, glycerin, stearic acid, myristic acid and a lot more that will restore moisture in your skin while removing dark spots, marks, dirt, and oil from the pores. Your skin will be supple, clean and hydrated with a single wash with this face wash.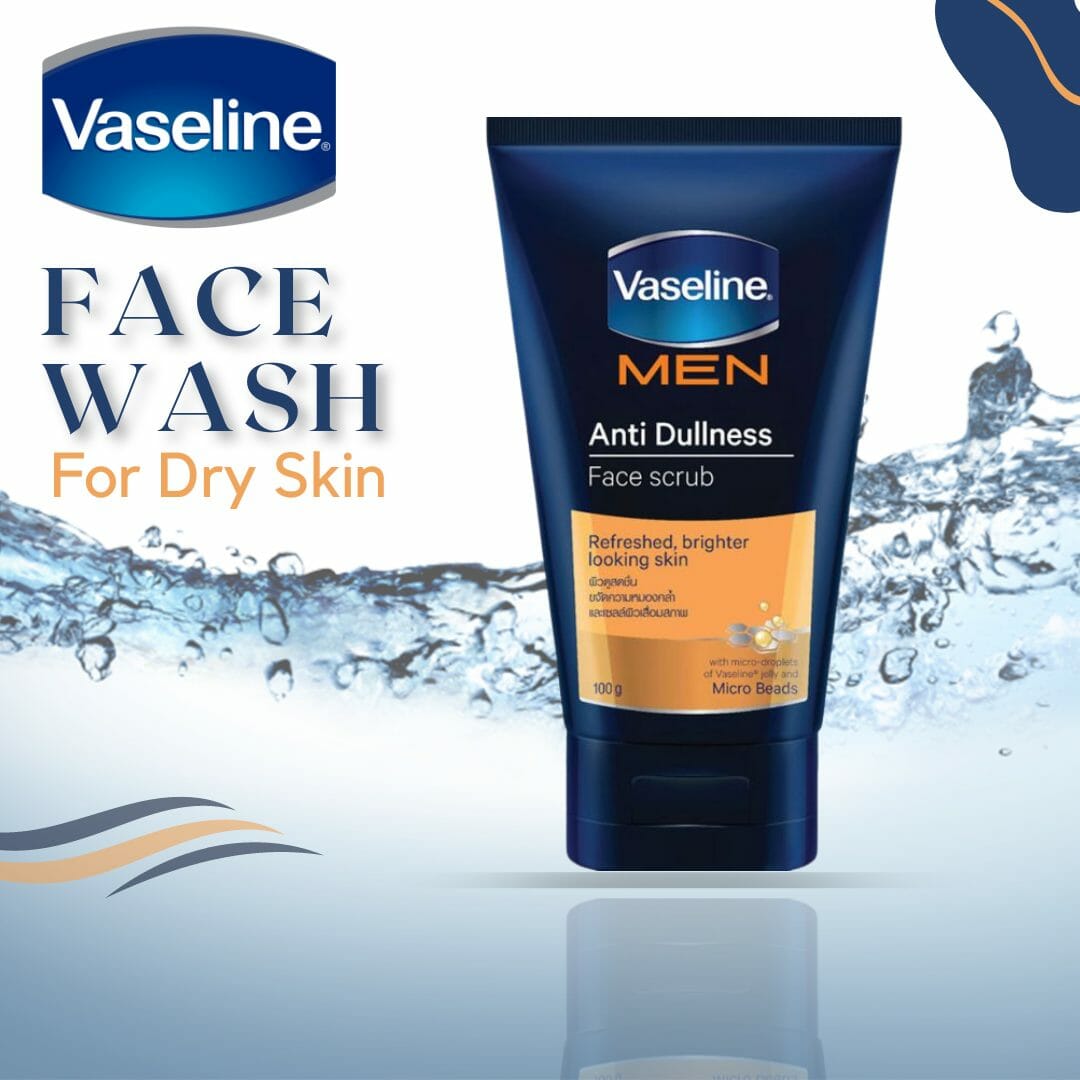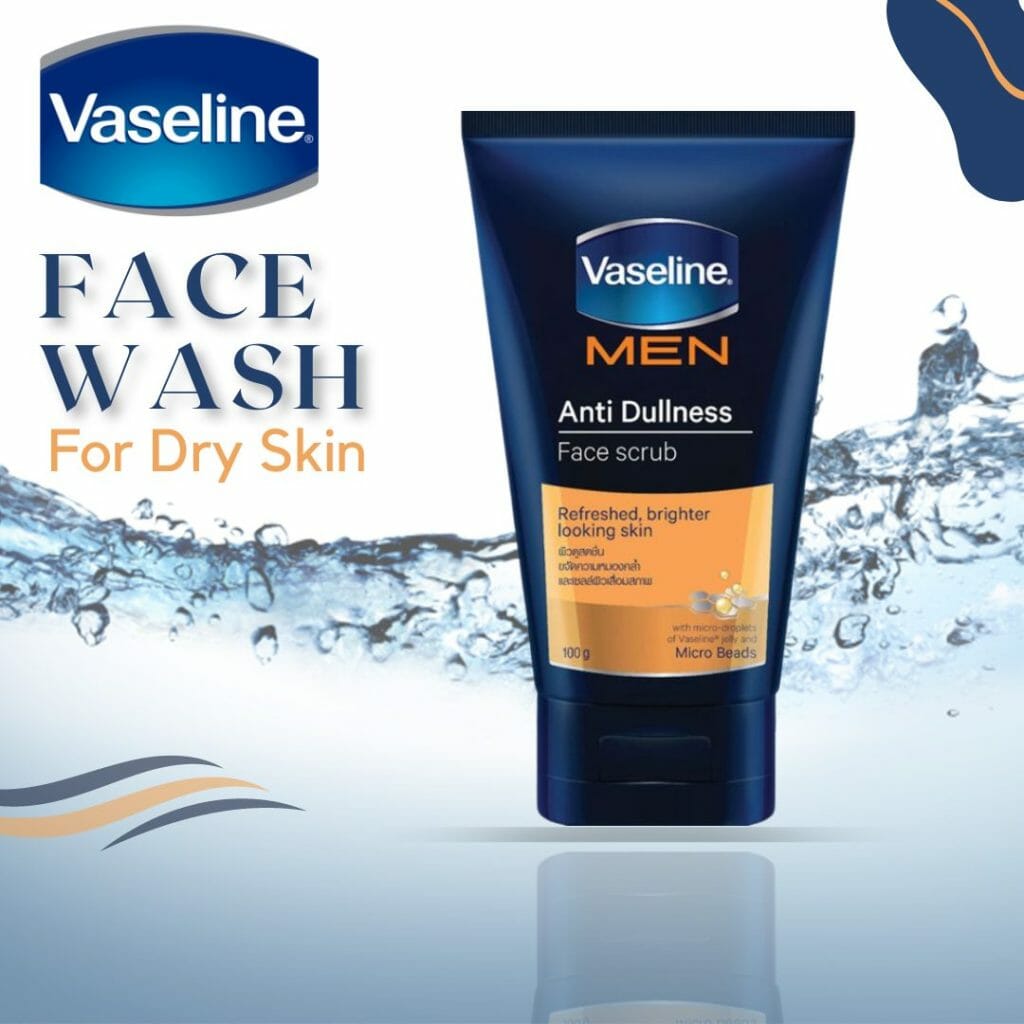 For Oily Skin
Oily skin is more prone to various skin issues such as acne, pimples, and other blemishes..
This is because sebum on the skin traps dust and dirt in your skin pores, leading to different types of skin infections and more. Face washes to remove sebum are one of the best choices to deal with this kind of situation. Look for scrubs such as salicylic acid, glycolic acid, and alpha hydroxy acids to prevent future breakouts.
Washing your face 3 to 4 times a day keeps your skin oil-free and clean. For acne-prone skin, opting for a neem-based face foam or wash can give you effective results by removing harmful bacteria. They will also clear spots and pores while keeping your complexion glowing and smooth. The best face wash for oily skin are:
Clean & Clear
Morning Energy Skin Brightening Daily Facial Wash comes with an oil-free formula containing exfoliating beads and lemon and papaya extracts. The exfoliating beads remove dirt, grim, and dead skin cells from the surface and pores leaving you with a naturally radiant skin. It removes excess oil from your skin and prevents sebum production to give you skin a matte glow. The ginseng and vitamin C gives the wash face a refreshing citrus fragrance that makes your feel fresh, clean and invigorated.
Morning Energy Shine Control Face Wash is a great facial cleanser for oily skin. It contains fruit and lemongrass extracts that exfoliate your skin to remove oil, dirt and pollution from the pores so that you face stays oil-free for the entire day. Its oil-free formula can also be used on other skin types as it also nourishes and hydrates your skin.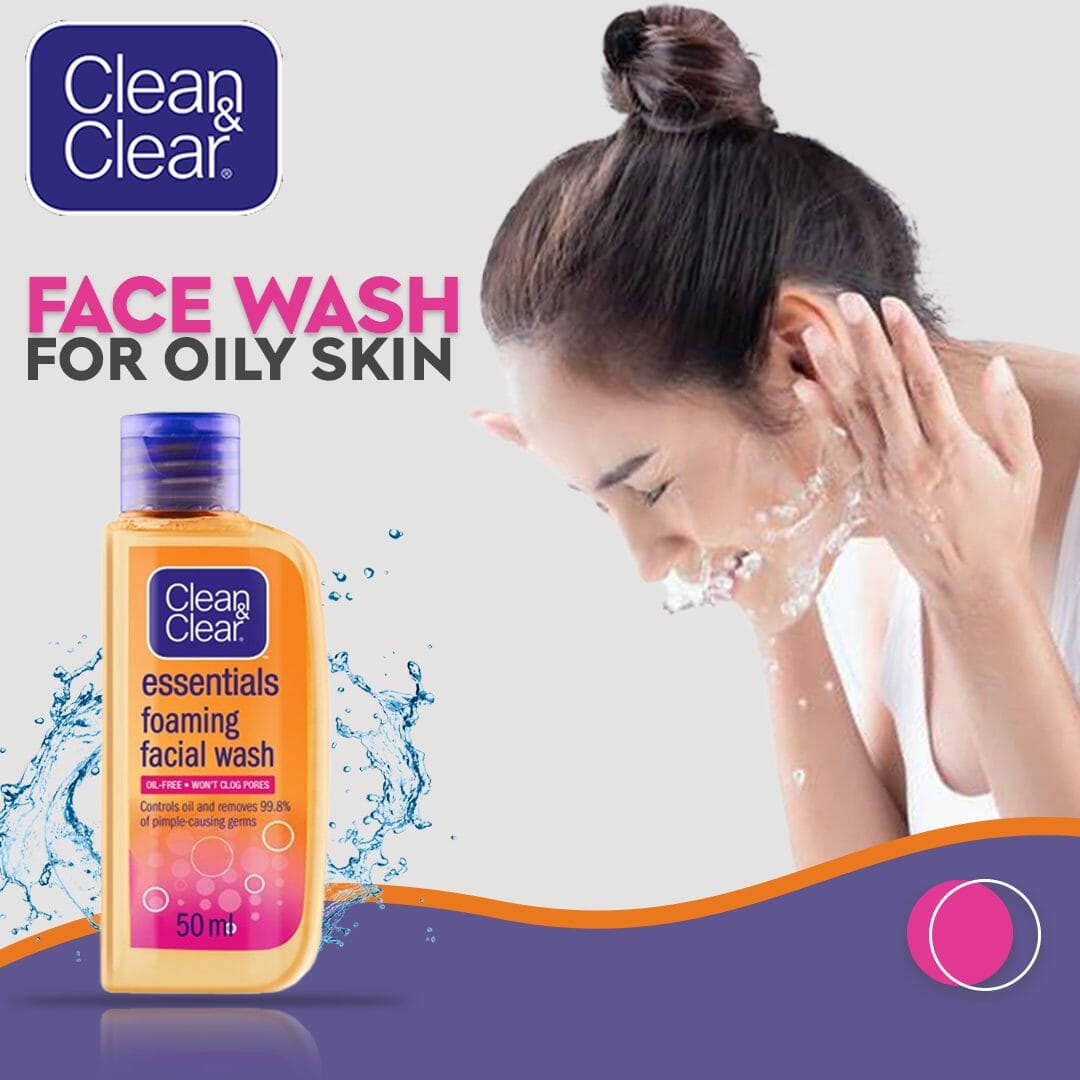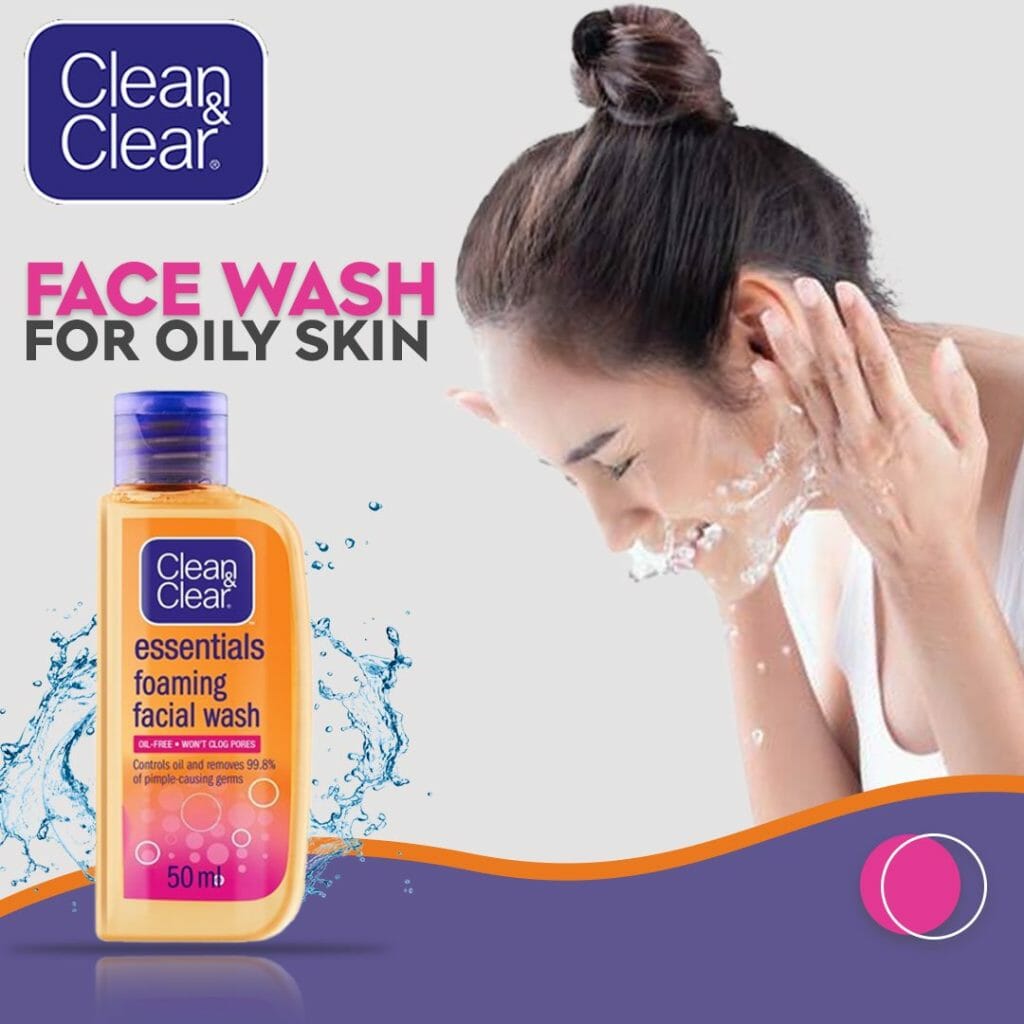 Dr Rashel
Dr Rashel offers face wash for a number of skin problems and skin types. New 24K Gold Anti-Aging Face Wash is one of the best face wash for oily skin you can find on the market. It contains anti aging ingredients that clean pores, tighten the skin and correct wrinkles and fine lines while deep cleaning your skin. It also improves skin's oil and water balance, refreshes your skin making it non-greasy and enhances skin tone.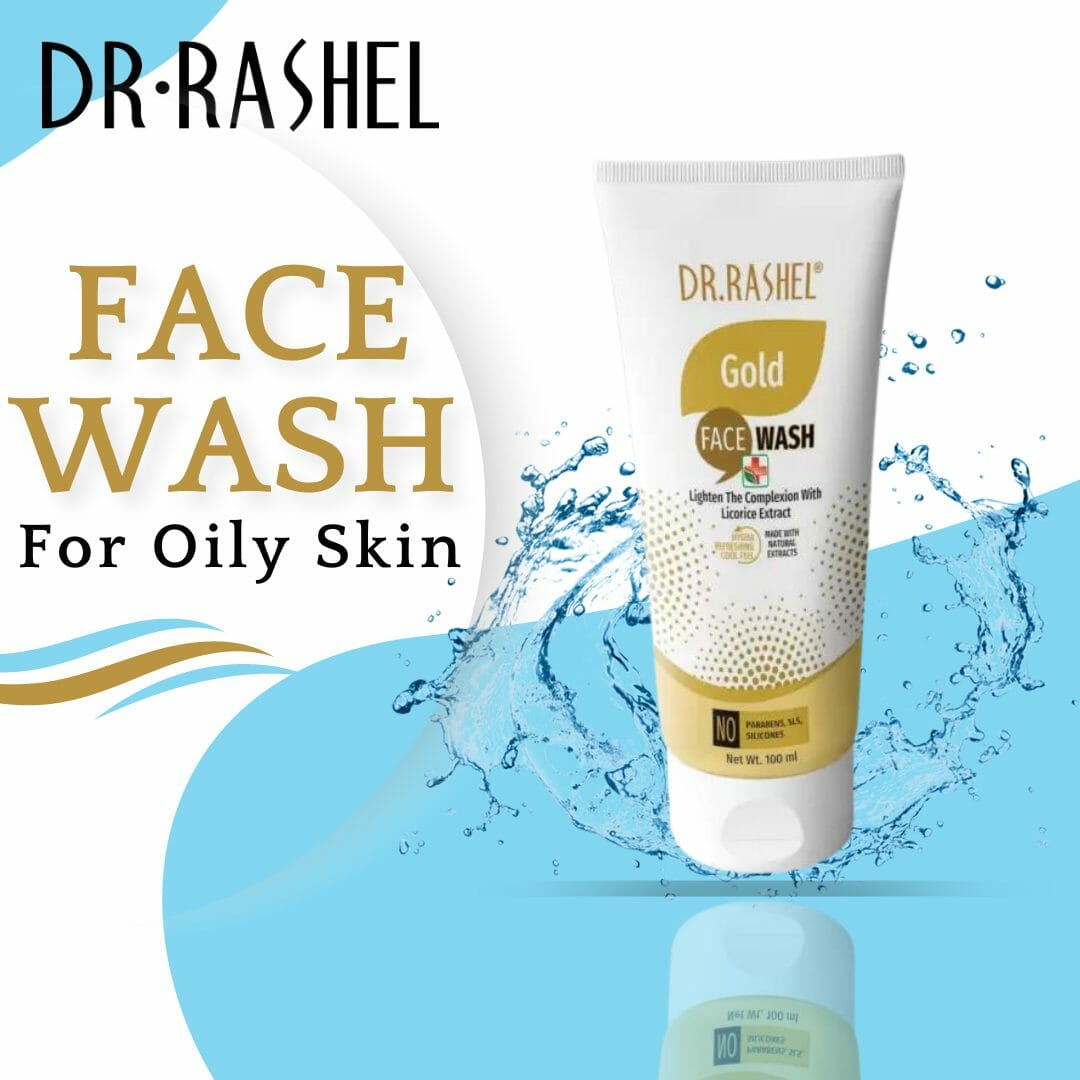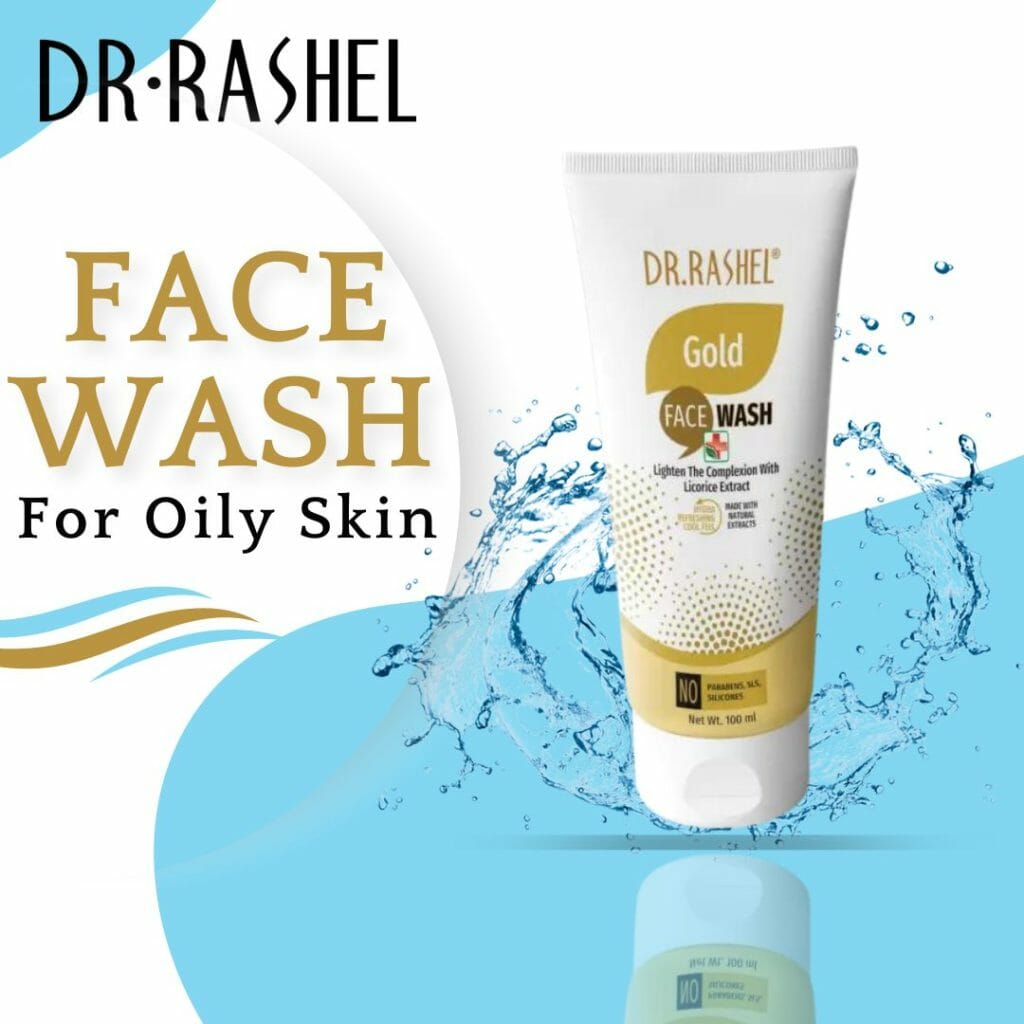 Nivea
Nivea Purifying Face Wash is a great face wash for oily skin to combination skin type. It contains purifying micro-beads that deeply cleanse your pores to prevent breakouts. Its advanced purifying formula minimizes the production of sebum on your skin giving it a mattish finish while maintaining the pH balance of your skin. It has a gel-like texture that is enriched with Ocea Algae and Hydra IQ which make your skin soft, supple and healthy.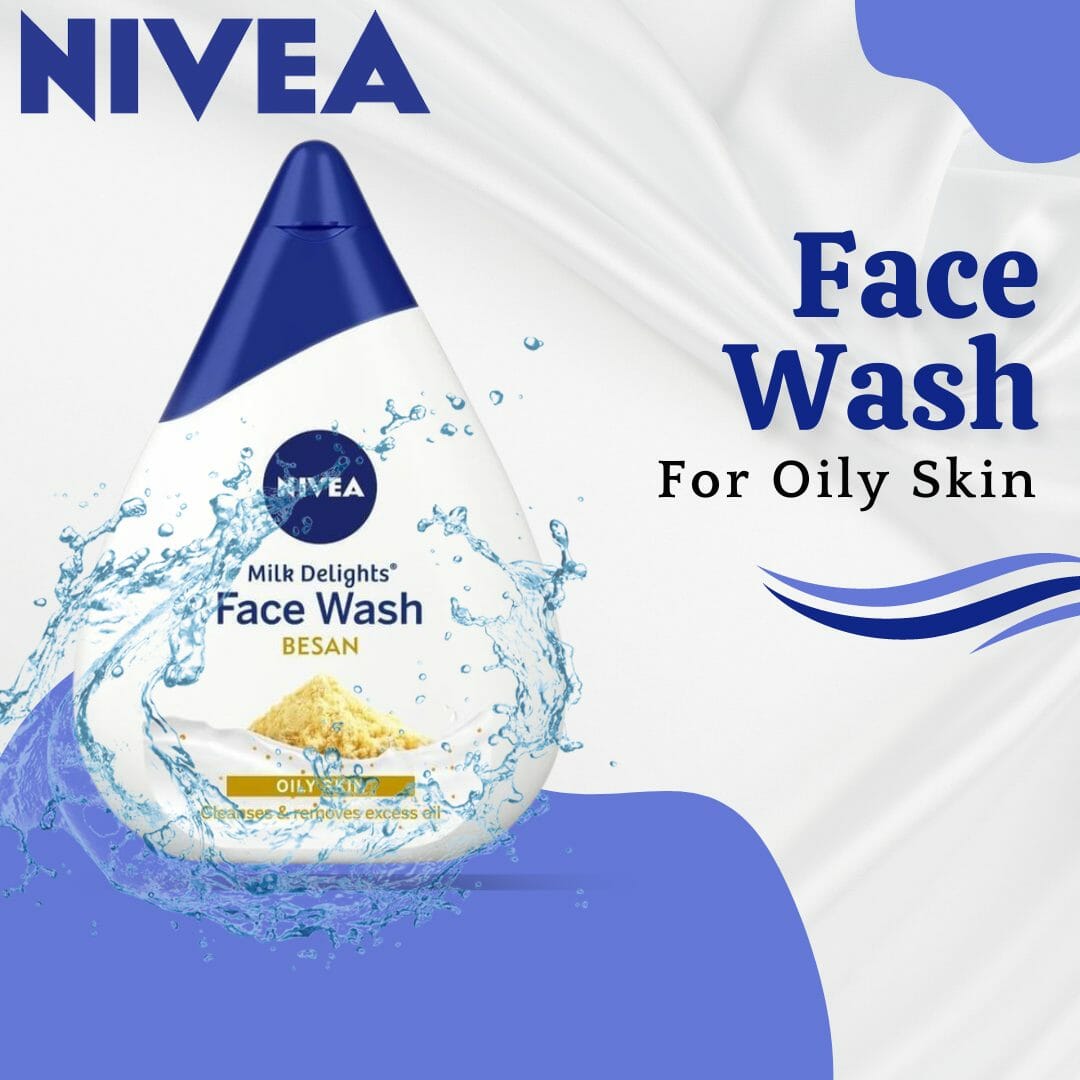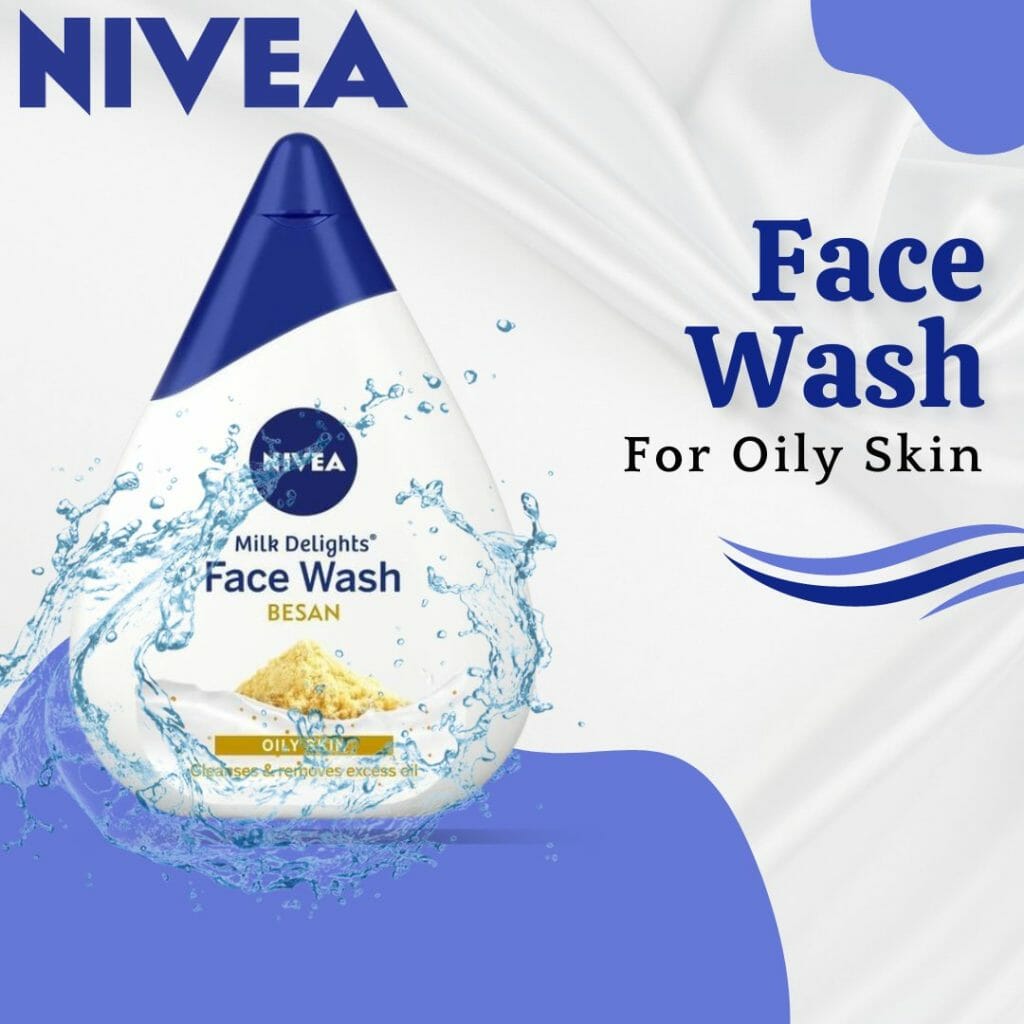 Olay
Olay Age Defying Face Wash, as the name suggests, is an age defying face wash. It contains exfoliating micro beads that gently cleanses the pores of your skin and fights off the signs of ageing such as wrinkles, fine lines and dark circles. It removes the excess oil from your skin and prevents it from returning the entire day making your skin healthy and glowing.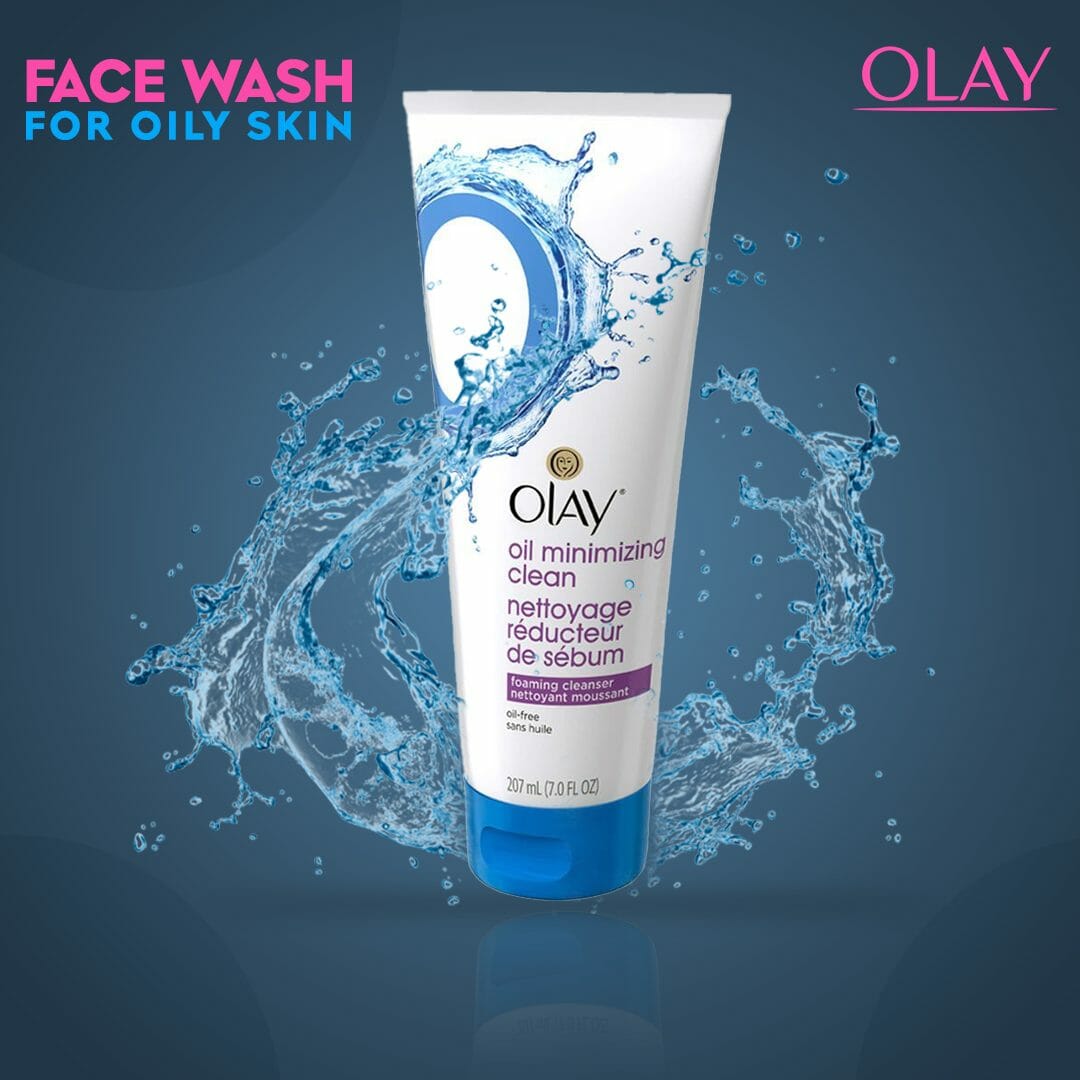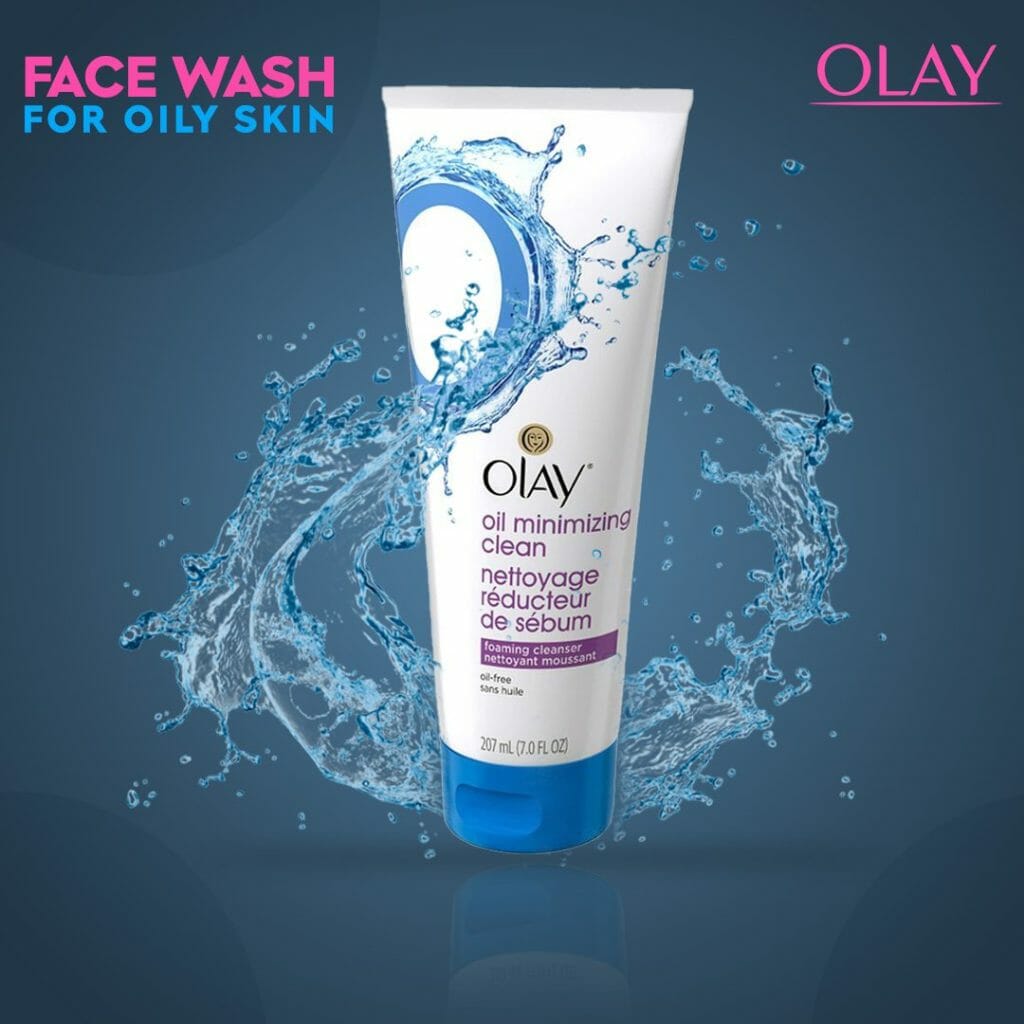 Pond's
Pond's Men Acne Solution Acti Acne Face Wash is a perfect solution for acne and oil control. It is infused with patented Lock and Clear Technology that fights and clears acne within just 3 days. The formula has Thymo-T essence which is known for its effectiveness against acne causing bacteria and prevents the bacteria from returning. It also reduces your excess oil from your skin for clear and glowing skin.
For sensitive skin, Pond's presents Germ Protect Face Wash which has an active Thymo-T essence which penetrates into the skin pores and removes the pimple causing bacteria. It controls excess sebum and pimples on the skin to give you healthier and clearer skin.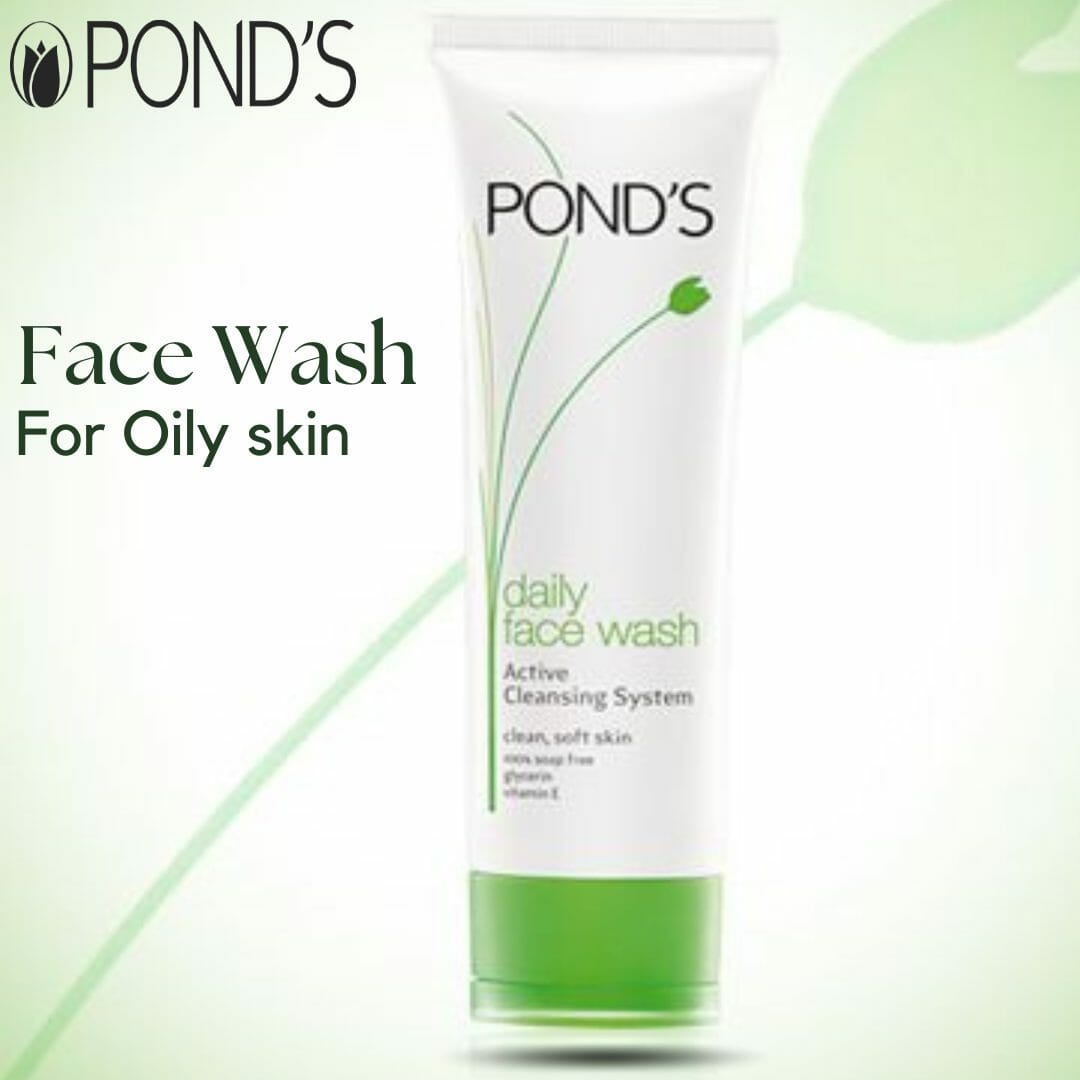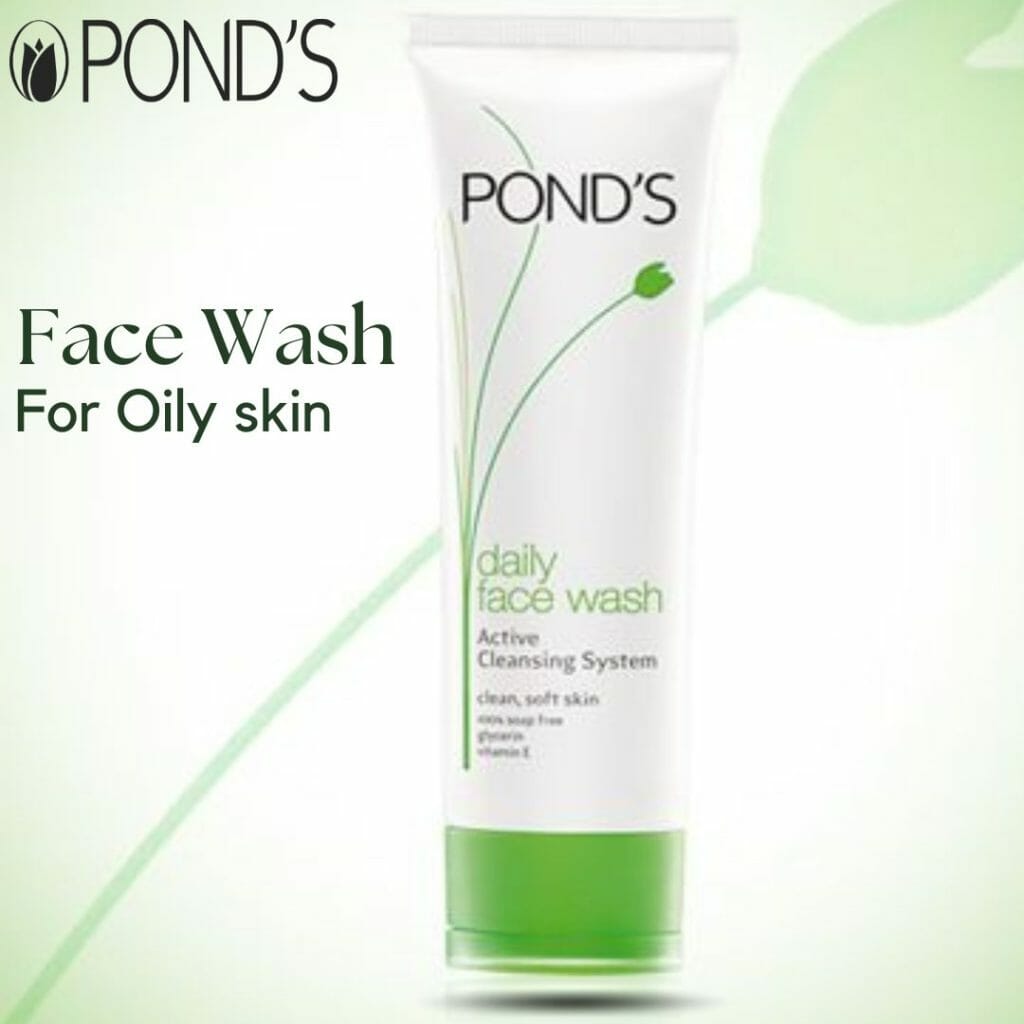 Soft Touch
Soft Touch Lemon Face Wash is a stimulating facial cleanser for healthier-looking, clean, younger skin. It does not irritate or over-dry sensitive skin. The lemon formula removes excess oil and blackheads from the skin. It has antimicrobial characteristics which help in fighting and preventing breakouts like acne, pimples and other impurities.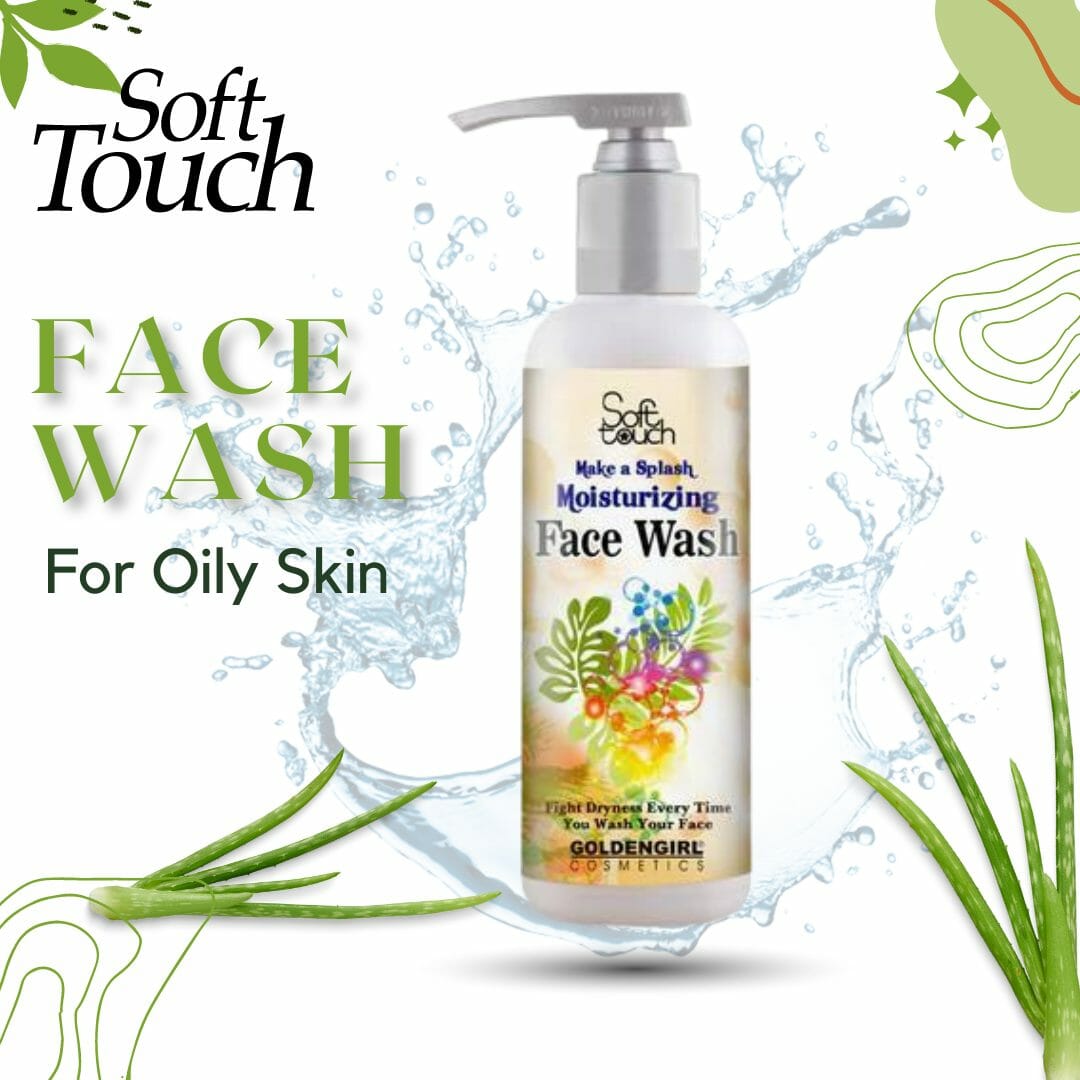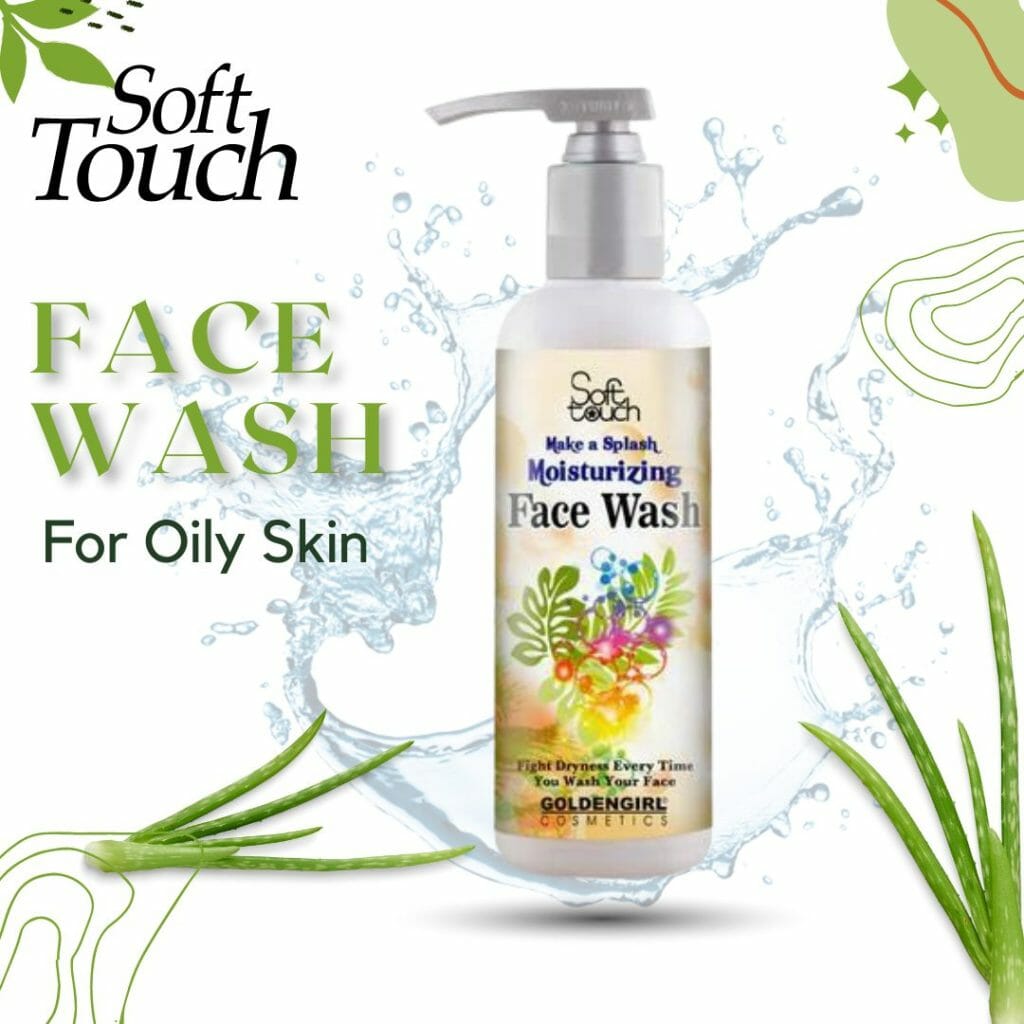 Vaseline
Vaseline Men Oil Control Face Wash is especially designed for men who have oily skin. It has a mild formula that will complement your daily skin care routine. The formula has Glacial Clay, vitamin B3 which give oil-free effect for the entire day. The Micro Droplets of Vaseline Petroleum Jelly effectively removes oil and dirt from the pores and give your skin a refreshing sensation.