BB creams, also known as beauty balms are a great substitute for heavy makeup and foundations. BB creams offer a light, easy coverage that makes a good foundation for your makeup. It is not just a makeup product, but also a skincare item. It provides coverage and evens out the skin tone while simultaneously improving its appearance. It doesn't give that heavy feeling of makeup on your skin which makes it a perfect alternative to foundations.
BB creams provide your skin a tint of fresh, healthy-looking coverage that also restores the health of your skin.
There are hundreds of bb cream offered by different in brands in Pakistan so you might want do a little research to make sure you find the best BB creams for your skin. In this article, I have put together a list of the best bb cream in Pakistan. But before we get down to BB creams there are a few things you need to know to make sure you buy the best suitable bb cream for your particular skin type.
Benefits of a BB Cream
A BB cream can give you a complete beauty makeover. It is an all-in-one product for your skin giving you benefits of two to three different products. It not only saves time but also your money. Here are some reasons why you should use a BB cream as your base.
All-In-One Treatments
BB cream is a cosmetic as well as a skin care product. One application of BB cream gives the benefits of several products. They have the qualities of a tinted moisturizer, an anti-aging moisturizer and sunscreen.
They have a blend of beneficial ingredients such as titanium dioxide, zinc oxide, skin plumping hyaluronic acid, antioxidants, and vitamins. This allows you to cut down on products and ingredients you apply on to the skin which will save you time and money.
Natural Look
BB creams provide natural and dewy coverage. It is never cakey or heavy. Also, you can easily apply BB cream using your fingers which allows the product to melt into your skin giving you a fuss-free makeup application.
If you need more coverage, BB creams are the best options as they are light enough to go under a layer of regular foundation.
Covers Marks and Blemishes
If you are someone with acne-prone skin and need to conceal marks, a BB cream can benefit you here too. They often contain soothing minerals that are beneficial for treating blemishes.
There are BB creams with silky texture and shorter ingredient list that allow your skin to breathe underneath.
Generally, a BB cream contain up to 40 ingredients which is still better than more than 70 ingredients that a separate foundation, moisturizer and sunscreen can contain.
What to Look for in a BB Cream?
Skin Types
The best BB cream for you is the one that is suitable for your skin type. So, first figure out which skin type you have. For dry skin, pick a BB cream with a moisturising formula that hydrates your skin as well.
If you have oily skin, reach for the mattifying formula and has an oil-free formula.
For sensitive skin that is prone to acne, opt for an oil-free formula that can cover the marks and doesn't clog pores. Also, look for the words "paraben free" on the label.
SPF Properties
Pick a BB cream with the SPF properties if you are going out in the sun. SPF properties in BB creams protect you from harmful UV rays and prevent premature ageing. Those who have fairer skin complexion should choose a BB cream with higher SPF number. For Pakistani summer, anything over SPF 30 is a good choice.
Your Skin Shade
BB creams that are the closest to your skin skin shade give you a natural look. If the shade is different from your skin on neck and face, it will not fit well. So, pick the BB cream that matches your natural skin colour and skin type.
Your Age
Your age is another factor to consider while making a purchase. There are BB cream that come with anti-ageing agents, so if you are over 40s, pick the product that has anti-ageing agents and a higher amount of coverage.
These BB creams also help in reducing your wrinkles and make you look younger. If you are below 40s, choose the one that gives you a a dewy and glowy finish.
Best BB Creams in Pakistan
Dr Rashel
Dr Rashel Vitamin E Perfect Cover BB Cream contains a formula packed with mineral perline, antioxidants, wild berry and tinted mineral pigments which makes it ideal for oily to combination skin types. It has skin-perfecting benefits such as controls shine, minimises pores, evens skin tone, hydrates and helps prevent sunburn.
Another worth mentioning BB cream by Dr Rashel is Dr Rashel AloeVera Sun Protection BB Cream which helps you get a shine-free, more even-toned complexion. It softens and smoothes your skin while nourishing your skin. It also provides broad spectrum protection for up to 24 hours. It is non greasy, water resistant and gives your skin a healthy-looking glow.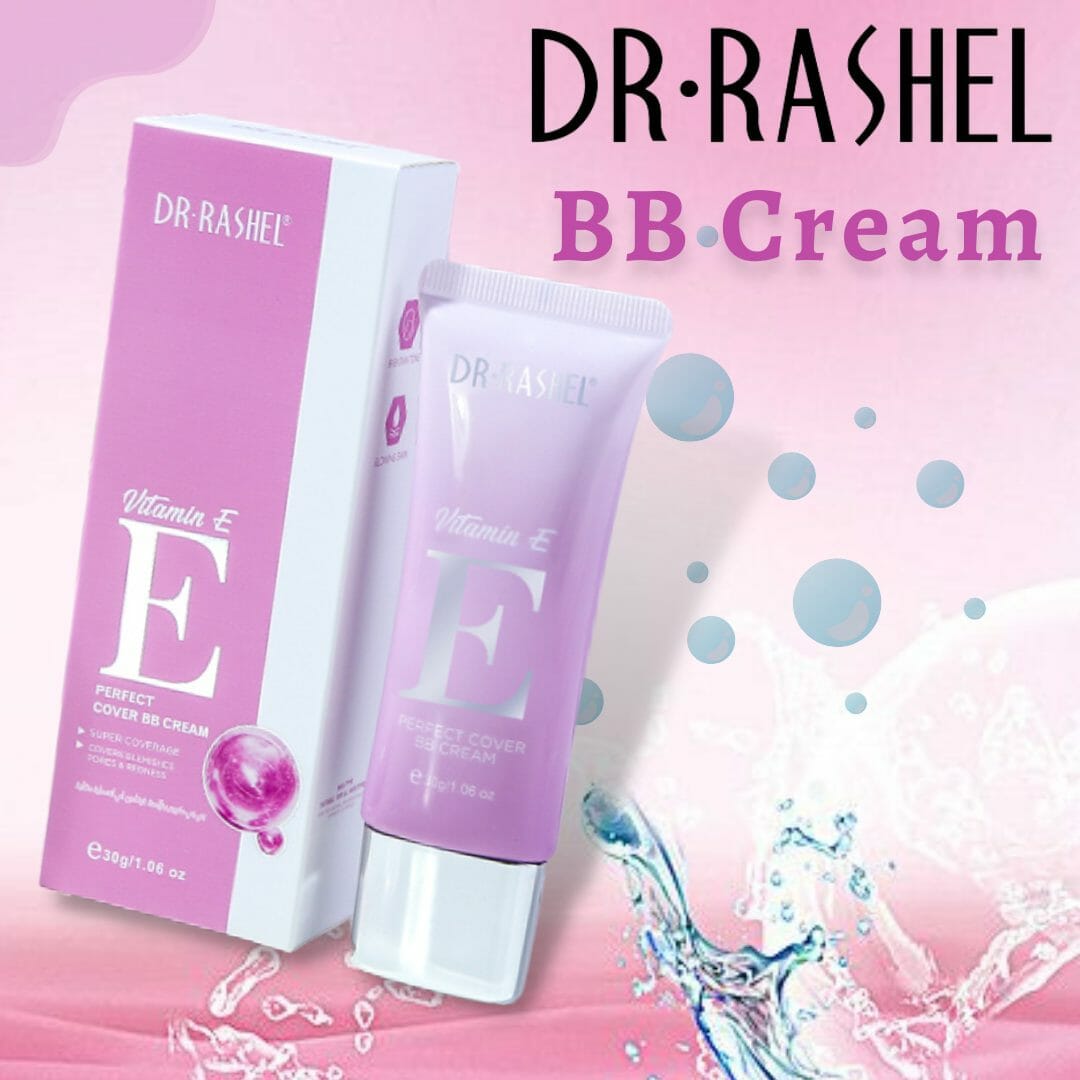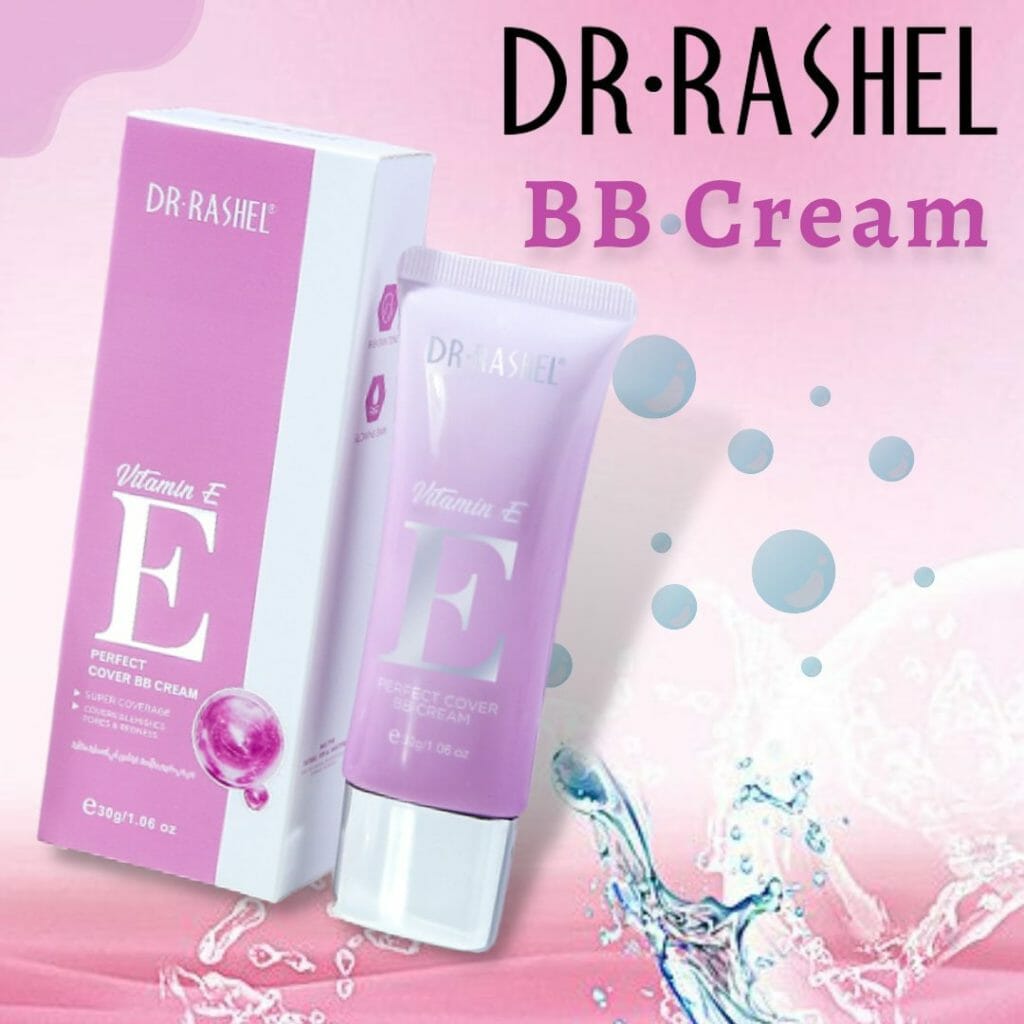 GARNIER
Garnier is a well known brand of hair care and skincare products not only in Pakistan but also around the world. It offers a number a number of high quality skincare items and one such product is Garnier Medium Combination to Oily Skin BB Cream. It is a perfect solution to get a flawless and natural-looking finish to your skin while adding a healthy dose of moisture to it. It will be your daily tinted moisturiser with mineral pigments that even out the look of skin tone and it also reduces the appearance of imperfections on your skin.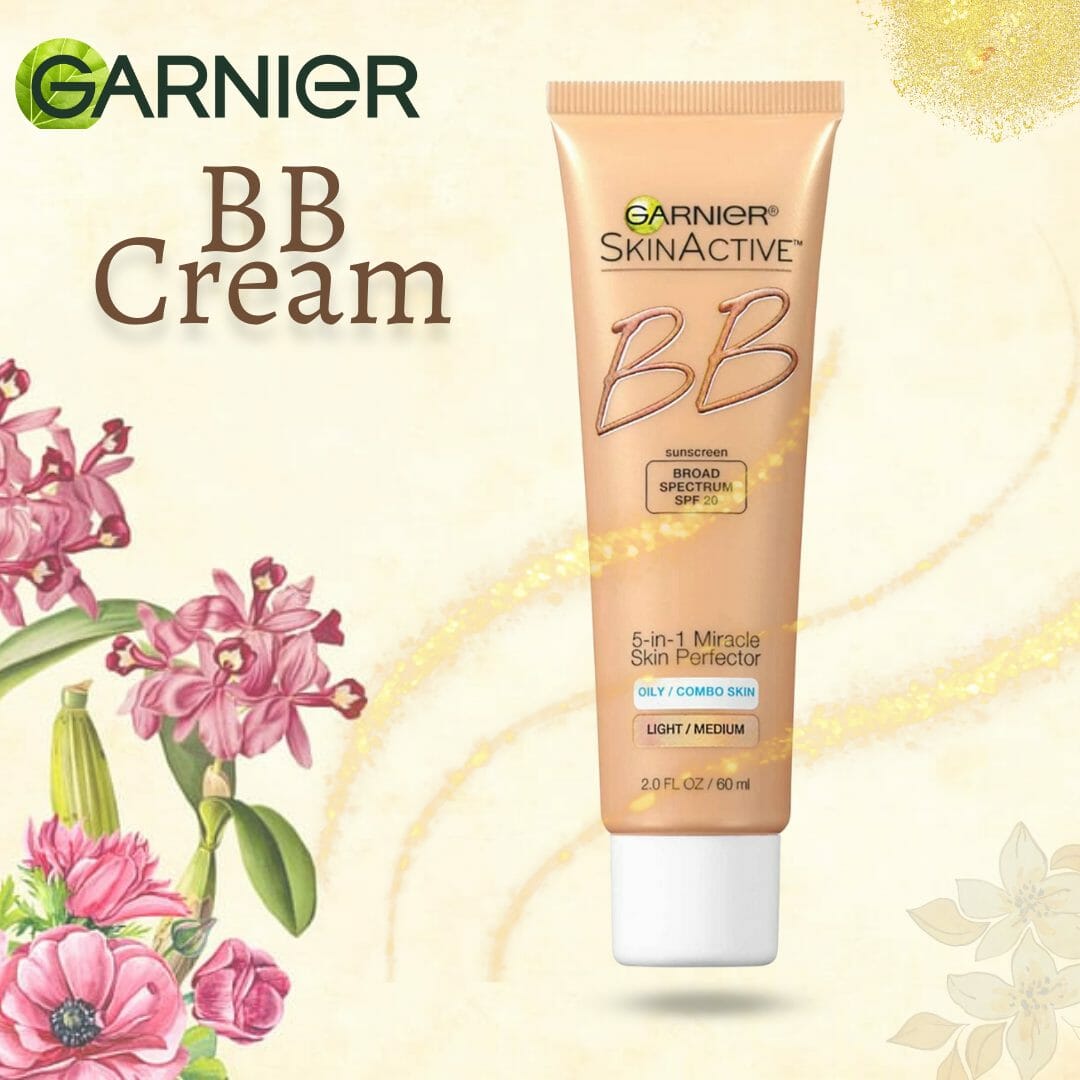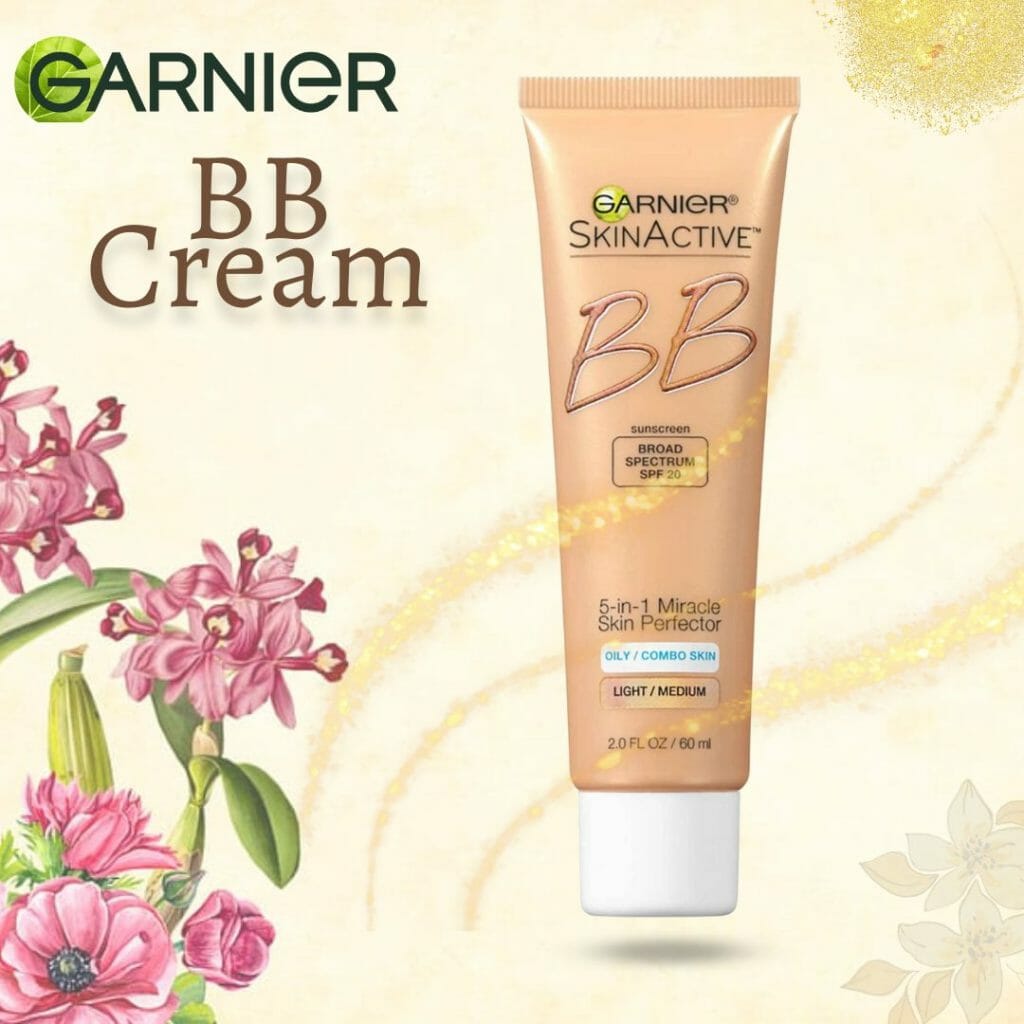 Miss Rose
Miss Rose is another brand of skincare products that are affordable and cruelty free. Their products are not only reasonably priced but they are also of the best quality. One of the best bb cream by this brand is Miss Rose Perfect Cover BB Cream. It provides a perfect flawless, natural finish to your skin on which you can apply your makeup. It also hydrates your skin making it an ideal product for your skin.
Kiss Beauty
Kiss Beauty is rather a new brand of cosmetics and skincare items in Pakistan. It has presented some of the most amazing and affordable makeup items over the last few years . For example, Kiss Beauty Nude Magique BB Foundation is a natural looking foundation that will give your face a sheer, flawless finish. Its multi-tasking pigments can even out your skin tone while providing medium to full coverage to your skin.
Another wonderful bb cream by Kiss Beauty is its BB Plus Foundation which is a light sensing foundation that blends perfectly with your natural skin tone giving it a more youthful appearance. It will make your skin look spotless by hiding dark circles, hyperpigmentation, minimizing pores and evening out skin tone. The formula has hyaluronic acid as a key ingredient which hydrates your skin to give it a supple feel.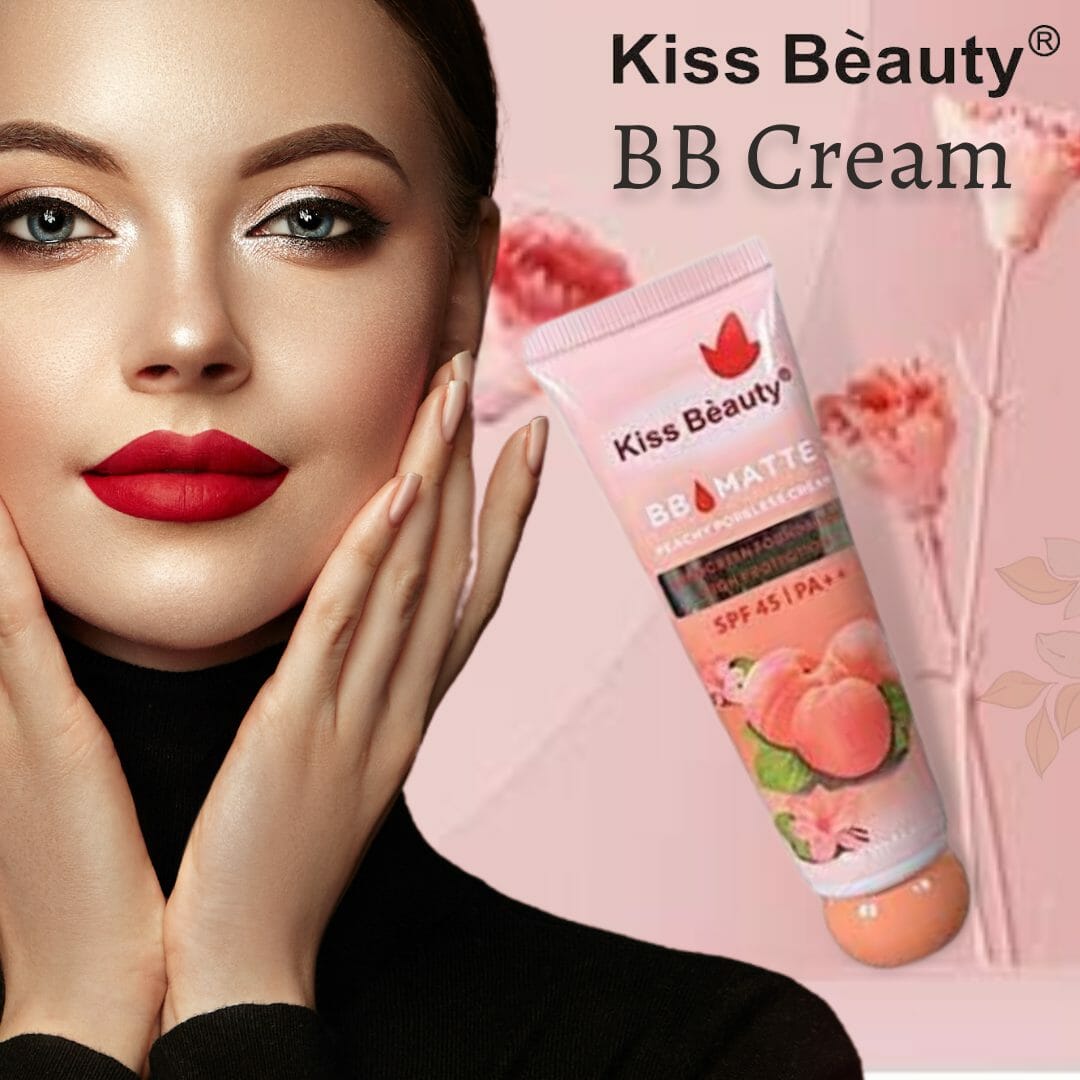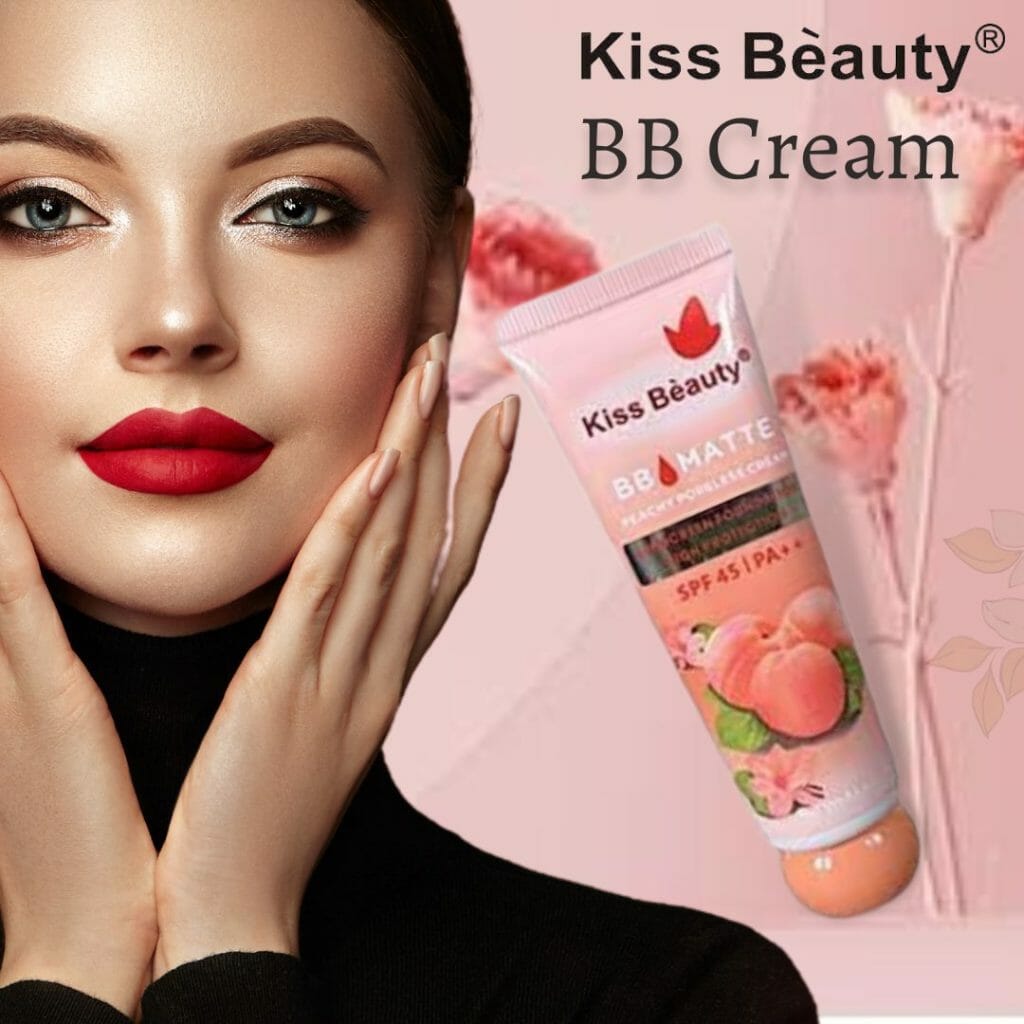 Fair & Lovely
Fair & Lovely well reputed, renowned brand of skincare products especially fairness creams in Pakistan. It also offers bb creams such as BB Foundation Glow Cream which can give you a makeup like glow instantly. It brings together goodness of both foundation and a multivitamin cream which can cover up blemishes and dark spots giving your skin a non-oily and matte tone.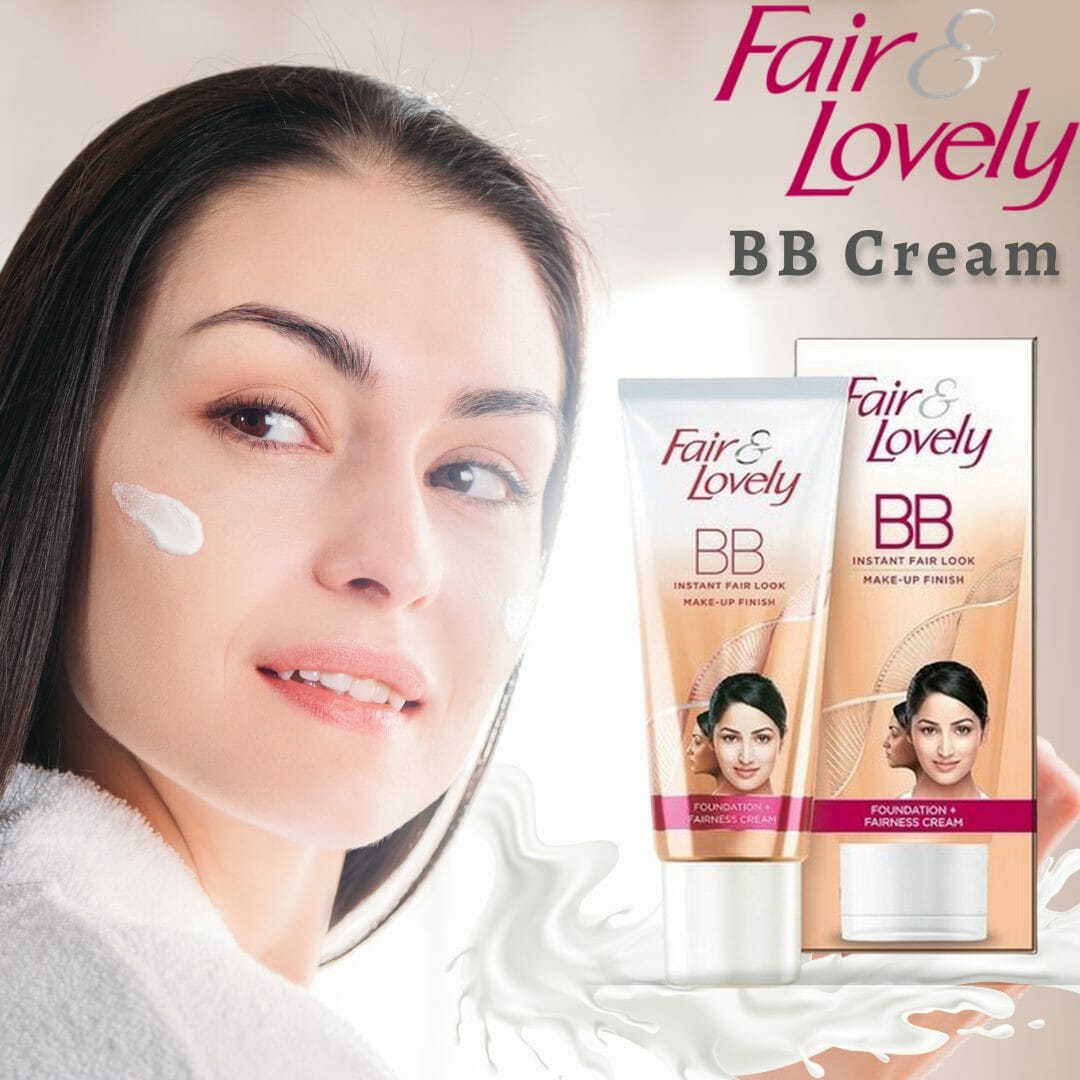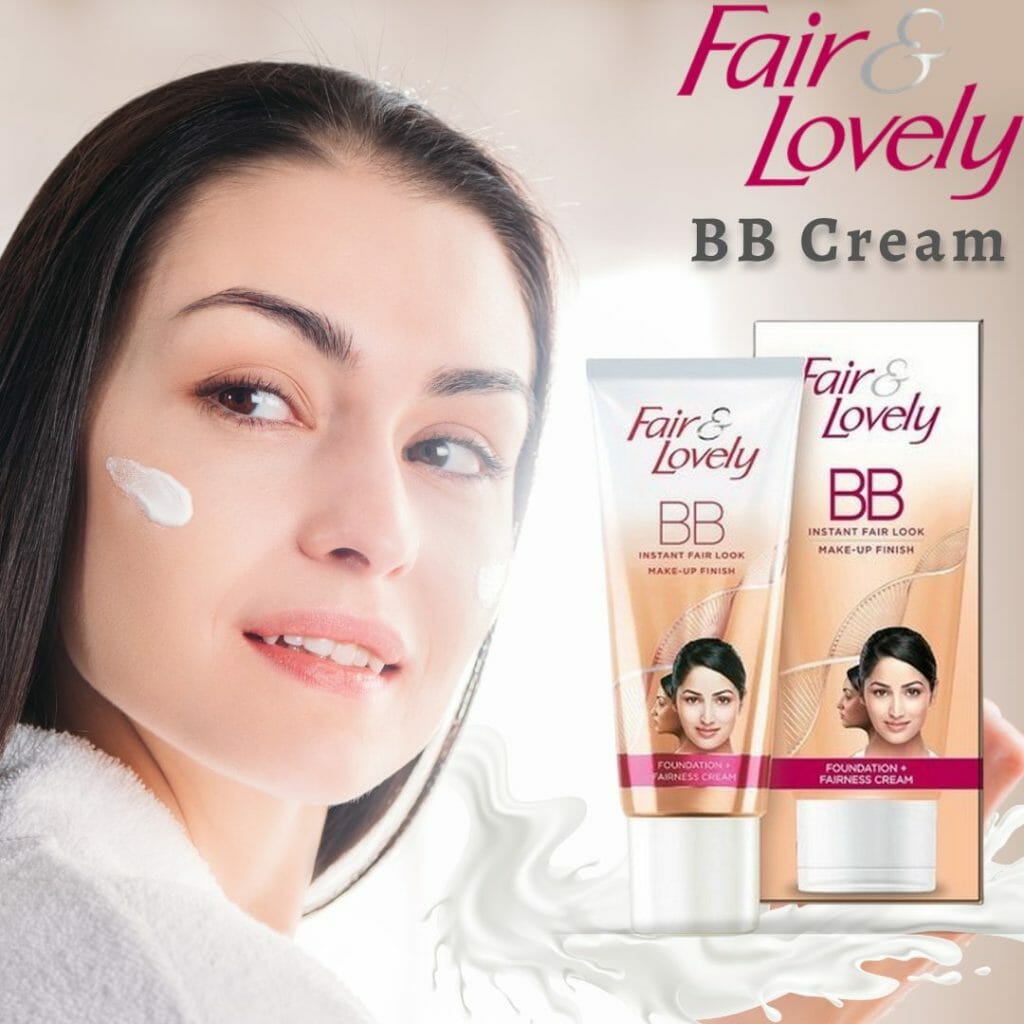 Soft Touch
Soft Touch is a sub-brand of a major brand named Golden Girl Cosmetics. It makes cosmetics, skincare and hair care products at fairly affordable prices. Soft Touch BB Fairness Foundation Cream is formulated with multivitamins and hydrating ingredients to give your skin a healthy glow. It feels comfortable on your skin without being heavy and it is suitable for all skin types. The multivitamins work from within to nourish your skin for a long lasting effect.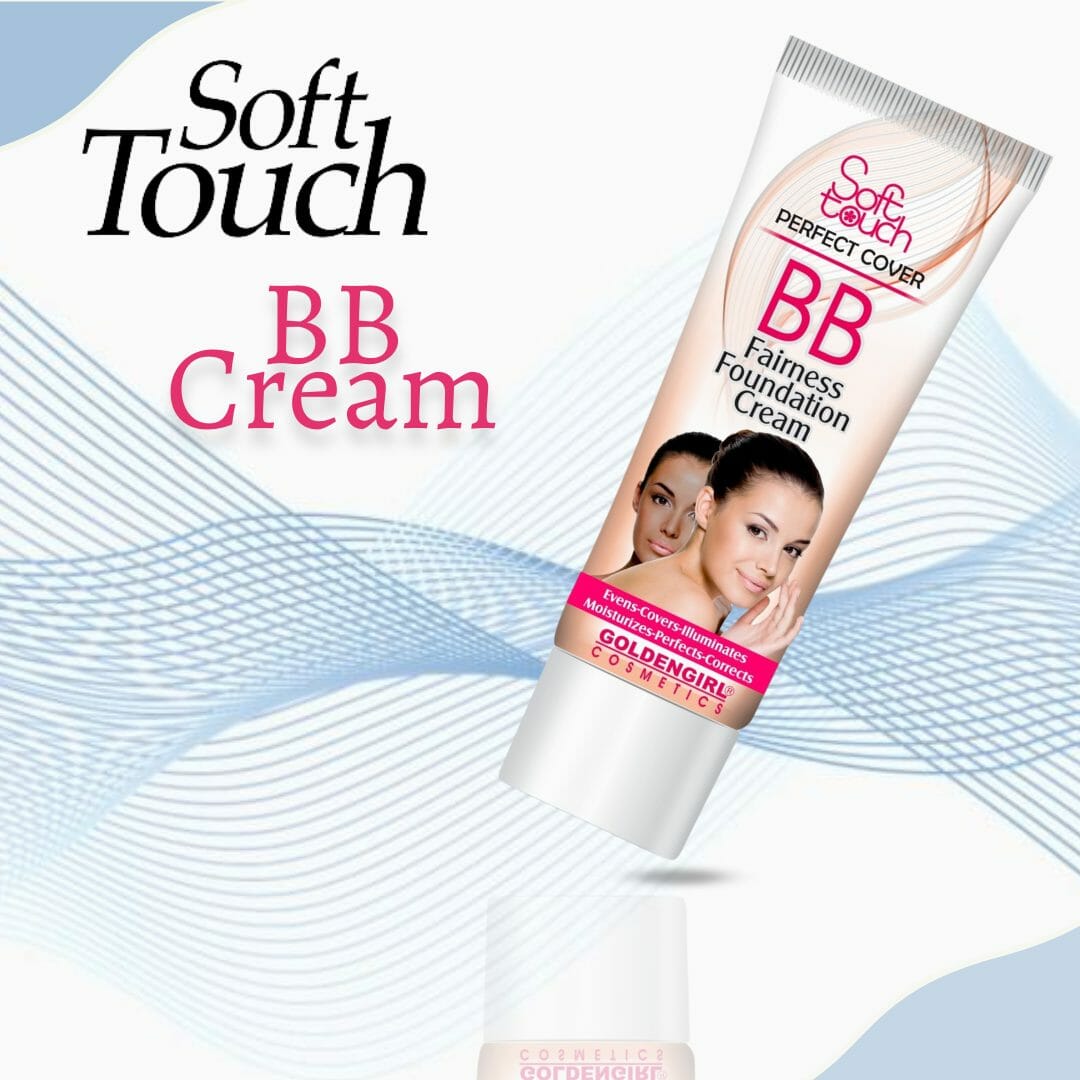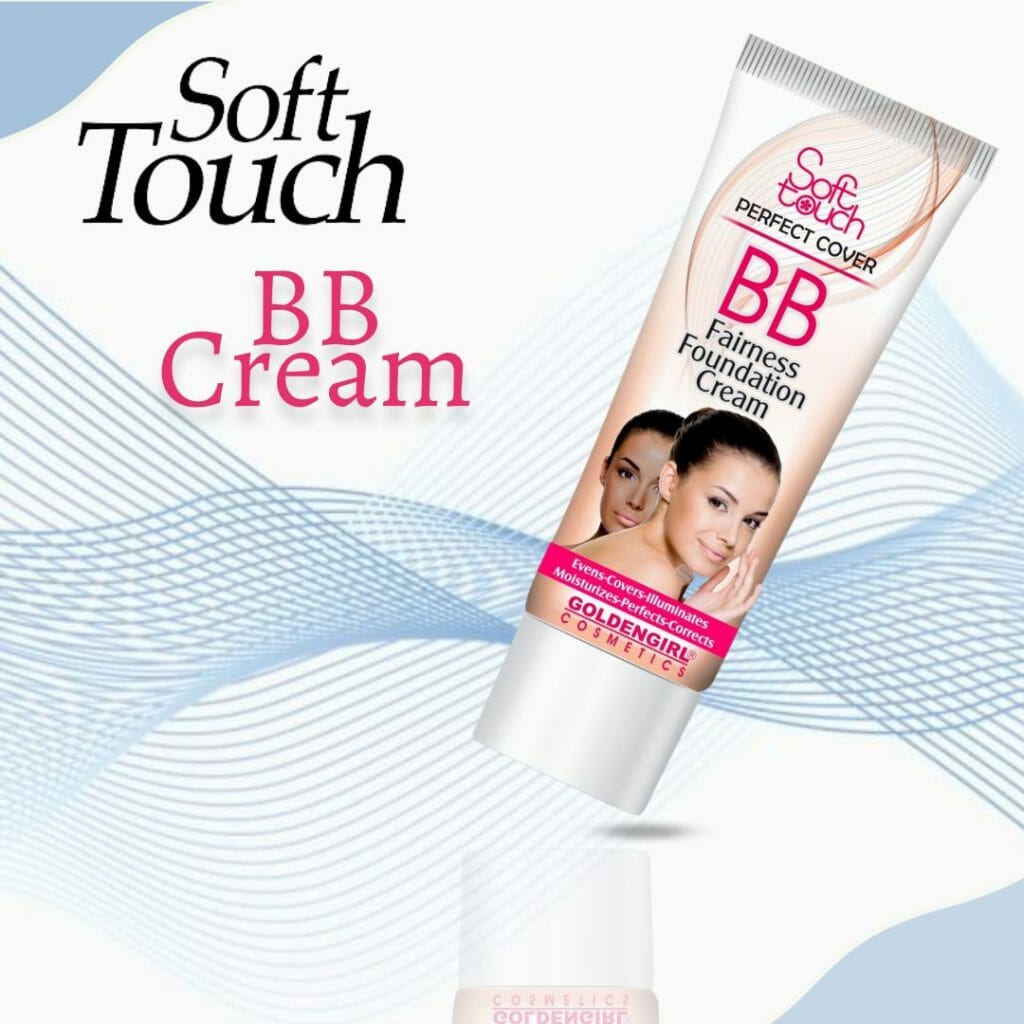 Foundation Vs. BB & CC Creams
If you are wondering whether you can swap out your best foundations for one of these creams. The answer depends on your skin tone, type of your skin, and the look you are aiming for.
For dry skin that is uneven in texture or tone, the foundation will be a better option than BB or CC cream as it offers more coverage. However, if you have good skin and want to rock with the no-makeup makeup look, go for a BB or CC cream.
One of the best benefits of the base is that it is available in a wide variety of shades as compared to BB and CC creams. Most of the BB and CC creams come in only three to four hues that work for a range of skin tones.
So, the foundation will give more shade options if you have trouble finding the right shade for your skin tone.
Tips To Use BB Cream
BB cream is best to be applied with makeup blenders instead of fingers. Makeup blenders provide a more hygienic and seamless finish. Simply put a small amount of BB cream onto the blender and blend it onto your skin. If you want to use your fingers to apply the cream, wash your hands thoroughly beforehand.
Carry the BB cream down to your neck, bouncing and blending it with the makeup brush to avoid harsh lines. This is important to make sure you don't end up with a neck and face of two different colours.
Keep the rest of your makeup subdued as well to get the best results with BB creams.
Begin with working your skincare routine.
Cleanse and moisturise your skin first.
You can use a makeup brush or your fingers to apply CC cream.
Blending is important if you want to achieve a seamless finish.
Smooth the cream onto your face in circular motions and build according to your need for coverage.